Australian designer Ross Gardam is known for his quirky designs that defy the boundaries of what is considered the norm. With his team of designers, they deploy avant-garde artistry in producing quite eye-catching items like contemporary lighting, furniture, and other objects; from ideation to the realization of their projects.
Known for producing items that endure the test of time, the Melbourne-based team of designers creates quality products that are unique and quite unlike others conventionally available. Each item is touted to be a result of the output of the team's high caliber, ethical Australian manufacturing process, and an idealistic selection of materials and methods of its design and creation processes.
Ross Gardam Reveals Emotional Relationship Between People and Objects
Founded by Gardam in 2007 on returning to Australia after years of working in Europe, Ross Gardam studio sits at Australia's manufacturing heart, where the team of designers draws its inspiration for its products from centuries-old craftsmanship in textiles, timber, brick, and metals.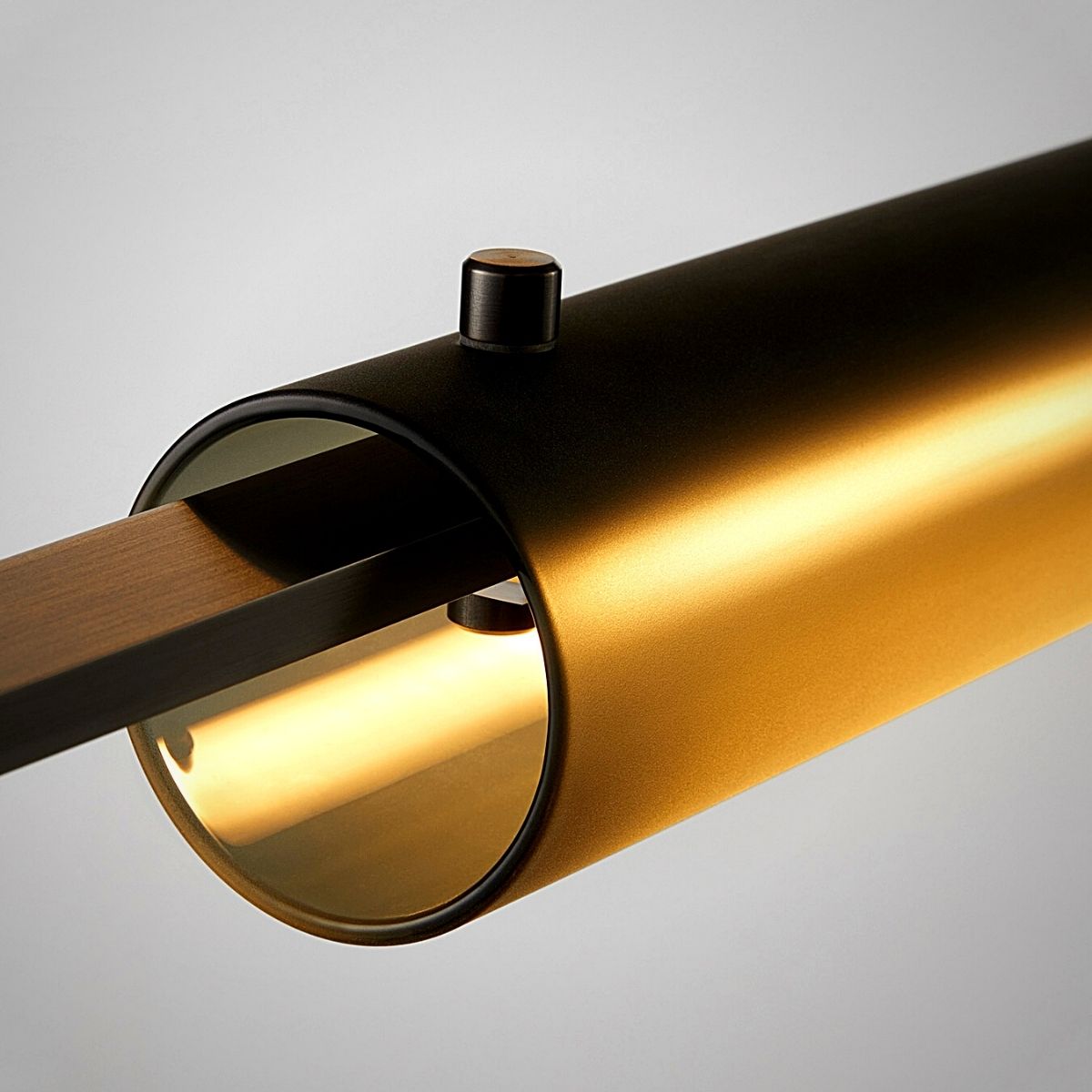 The designers combine innovative technology with traditional artisanship, resulting in intricate products that are infused with subtle historical and ritualistic references, and importantly, defy conventional artistic trends.
Gardam, who describes himself as one who is driven by a profound desire to engage people on an emotional level with distinctive designs that challenge the norm, says he is always deeply connected to the diversity of his homeland in the Australian state of Victoria.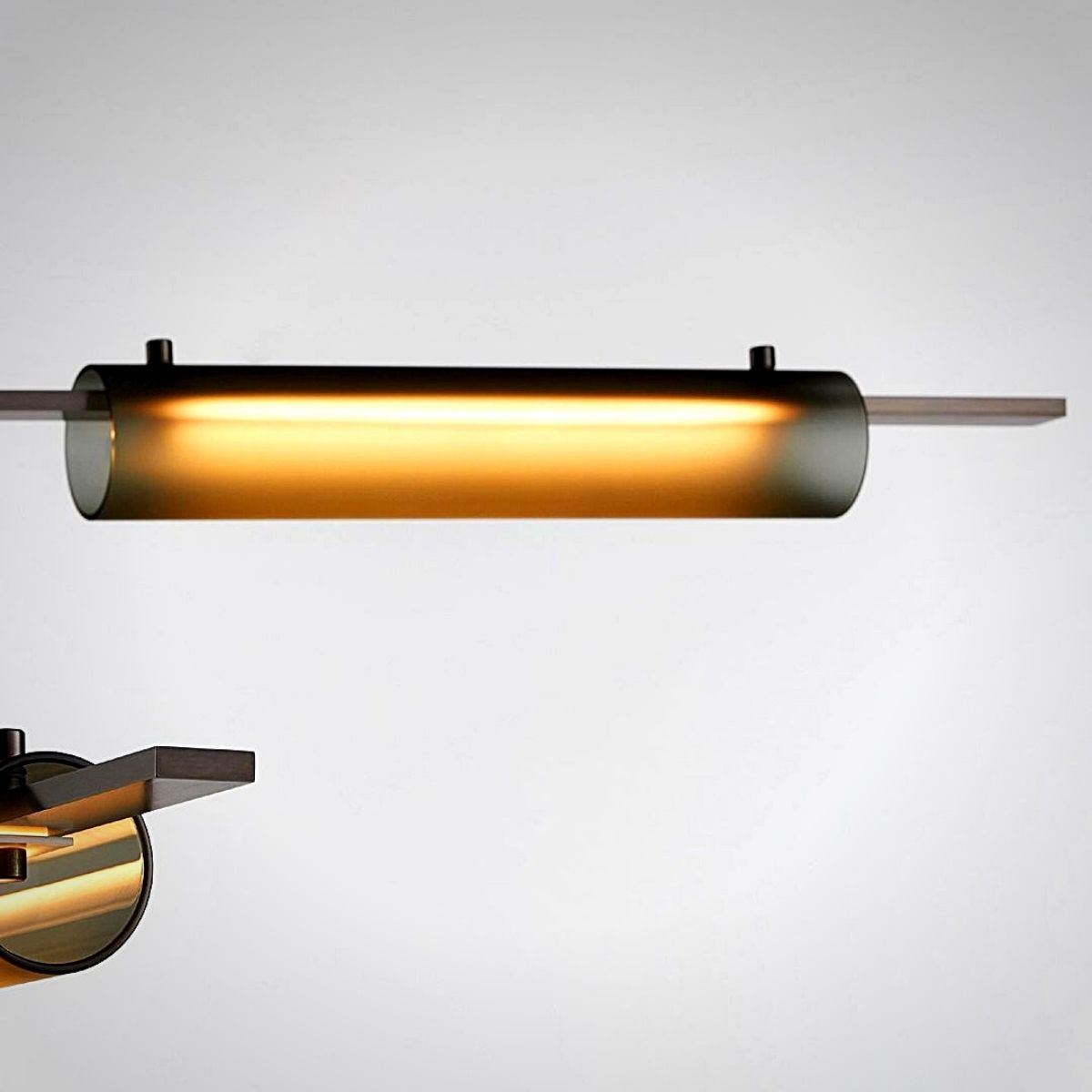 Victoria's beautiful landscapes, bushlands, and coastlines -all in their rawest forms- inevitably seem to be a source of inspiration for his ingenious designs as well.
Artistically Crafted Products
However, it was during his degree studies in industrial design at Monash University in 1999, that he got intrigued by the emotional relationship between people and objects.
That emotional relationship between people and objects sparked the idea of how he, today, reveals those connections and explores them through his studio's designs, incorporating in them both aesthetics and functionality aspects.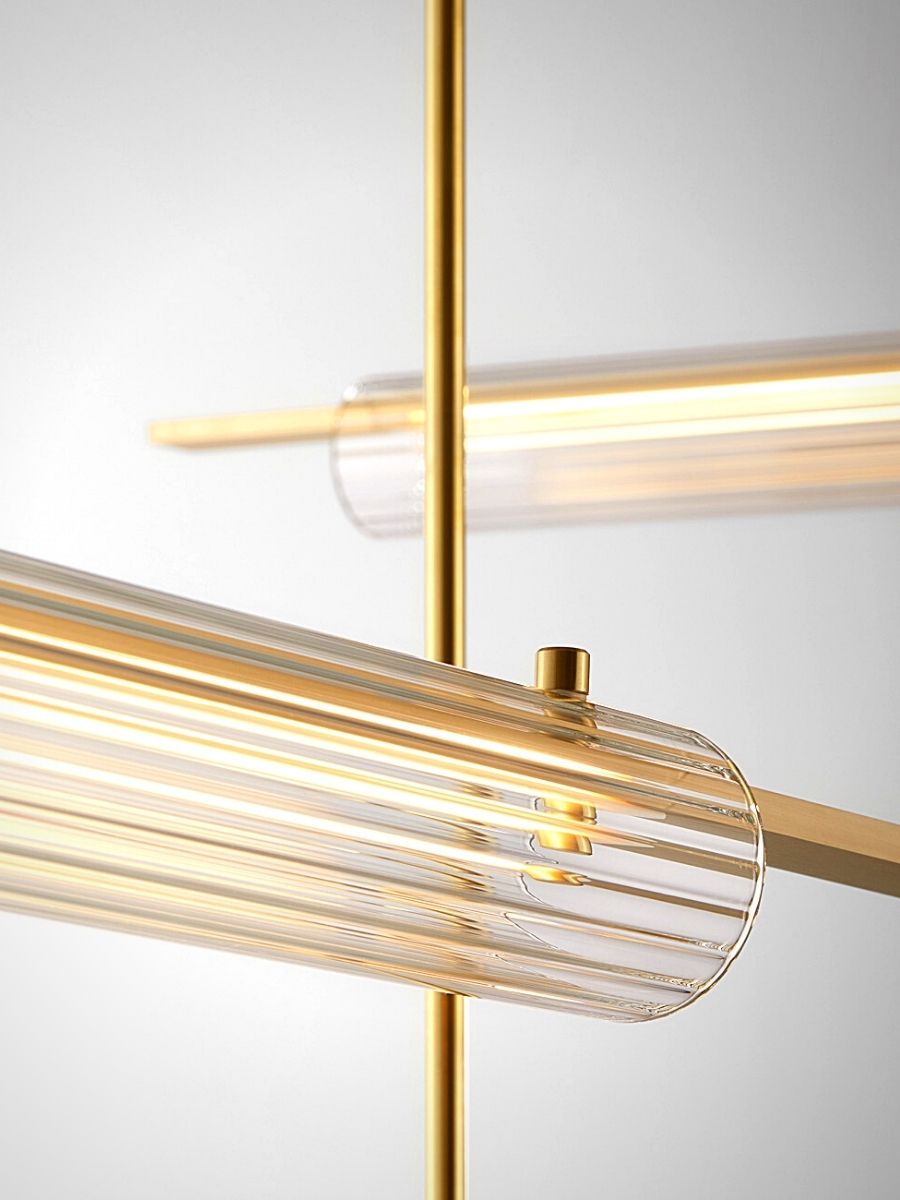 The end result, he says, is artistically crafted products that explore people's personal connection with objects and their surroundings.
Volant Chandeliers Appear to Be in Motion
Ross Gardam's latest creations firmly affirm this notion. With the Volant, a modern chandelier that's described as being almost similar to a kinetic sculpture, the studio infuses both functionality and aesthetics in a piece of design work creating items that would seem surreal.
The Volant chandelier is a lighting installation made up of sculpturally angled metal bars and tubular glass elements. Even when static, it has a seemingly preternatural ability to appear to be in motion.
In the chandeliers' design, the solid brass bars hold textured, tubular glass components, which are designed to give the impression of floating objects revolving around each other.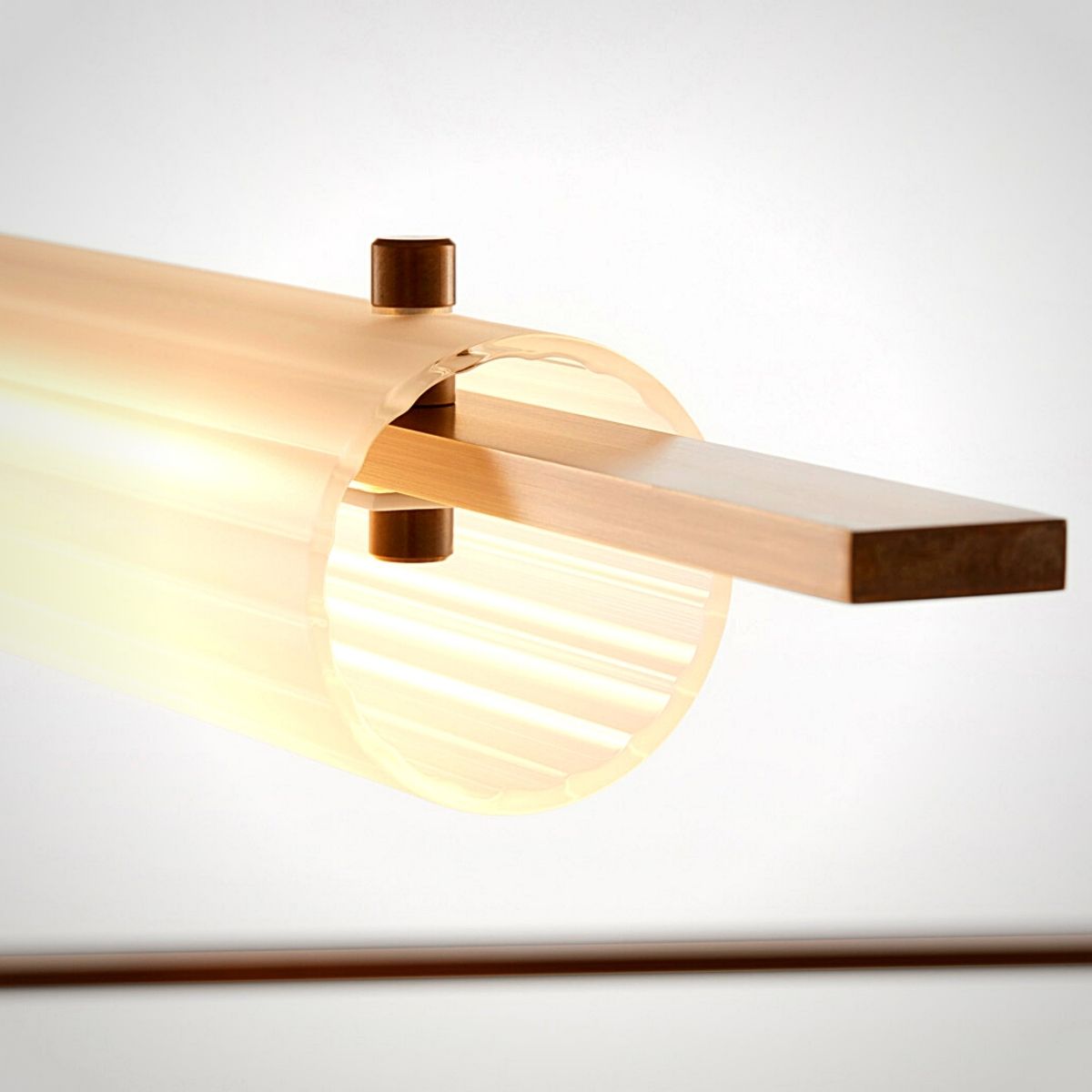 These metal bars are individually machined with the luminaire defined by a white glass diffuser which is pinned in place. The textured tubular glass elements are balanced on these pins creating a uniquely formed illumination.
Gardam says:
"Volant is a modern chandelier that's almost akin to a kinetic sculpture. A static lamp with an uncanny ability to appear in motion. Solid brass bars are home to textured, tubular formed-glass elements, angled to give the impression of floating objects revolving around each other. The result is an elegant equilibrium that's at once enthralling yet soothing."
The result of the whole set-up is an elegant equilibrium that exudes a captivating yet soothing effect. The Volant chandelier's modular and architectural nature allows it to be used across a wide variety of interior spaces.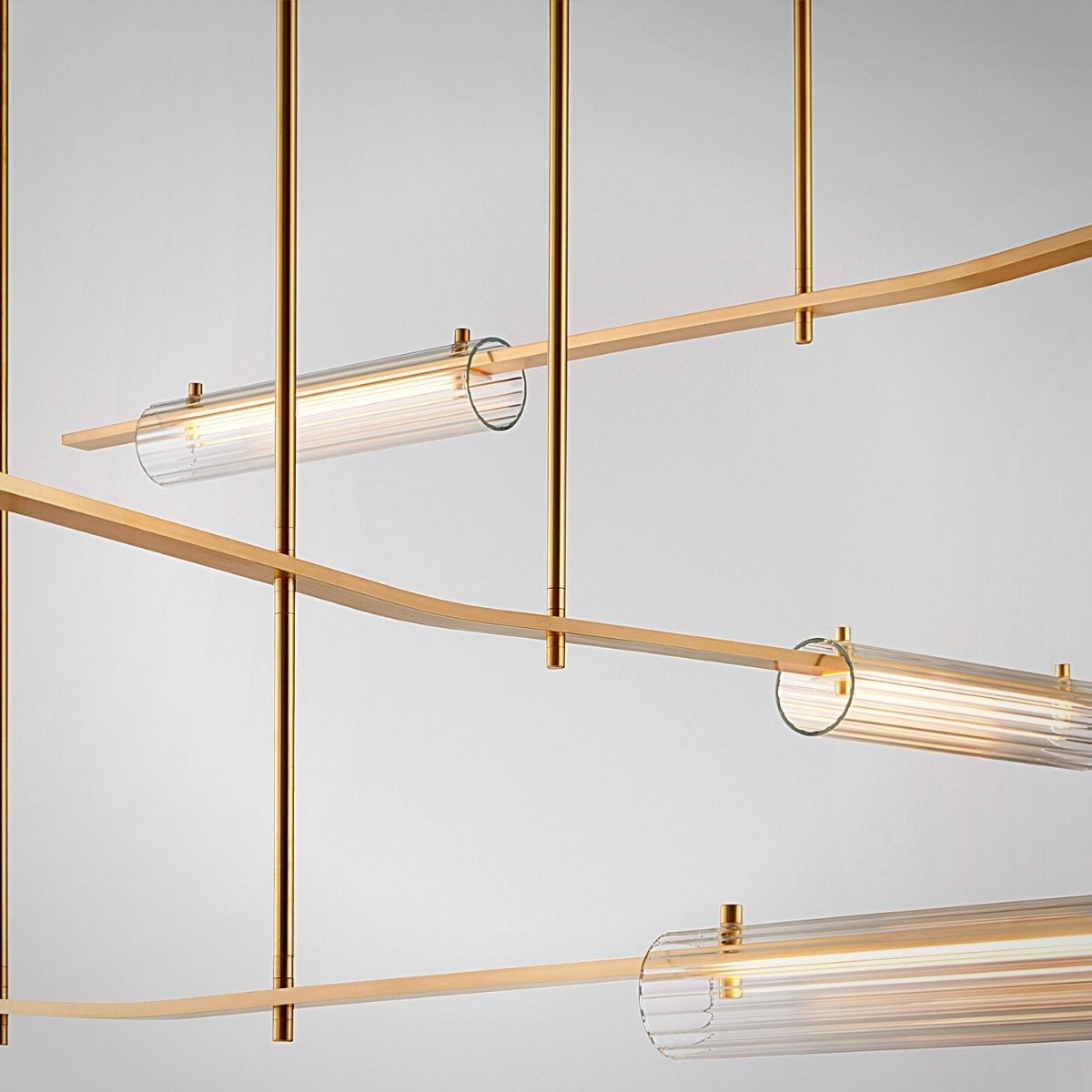 Volant chandeliers come in a range of glass finishes, and a choice of bronze, natural hand-rubbed brass, or blackened brass metals and are finished with natural wax.
The Studio's Products and Production Processes Adhere to Sustainability Guidelines
Ross Gardam's unique chandeliers showcased at the Milan Design Week 2023, all have the internationally recognized Good Environmental Choice Australia (GECA) certification. The products use the most contemporary energy-efficient technologies, while their material selection and production processes adhere to sustainability guidelines.
Each of the products is hand-assembled at the designer's studio in Brunswick, while the materials including glass, timber, ceramics, and all metal machined components are all sustainably sourced locally.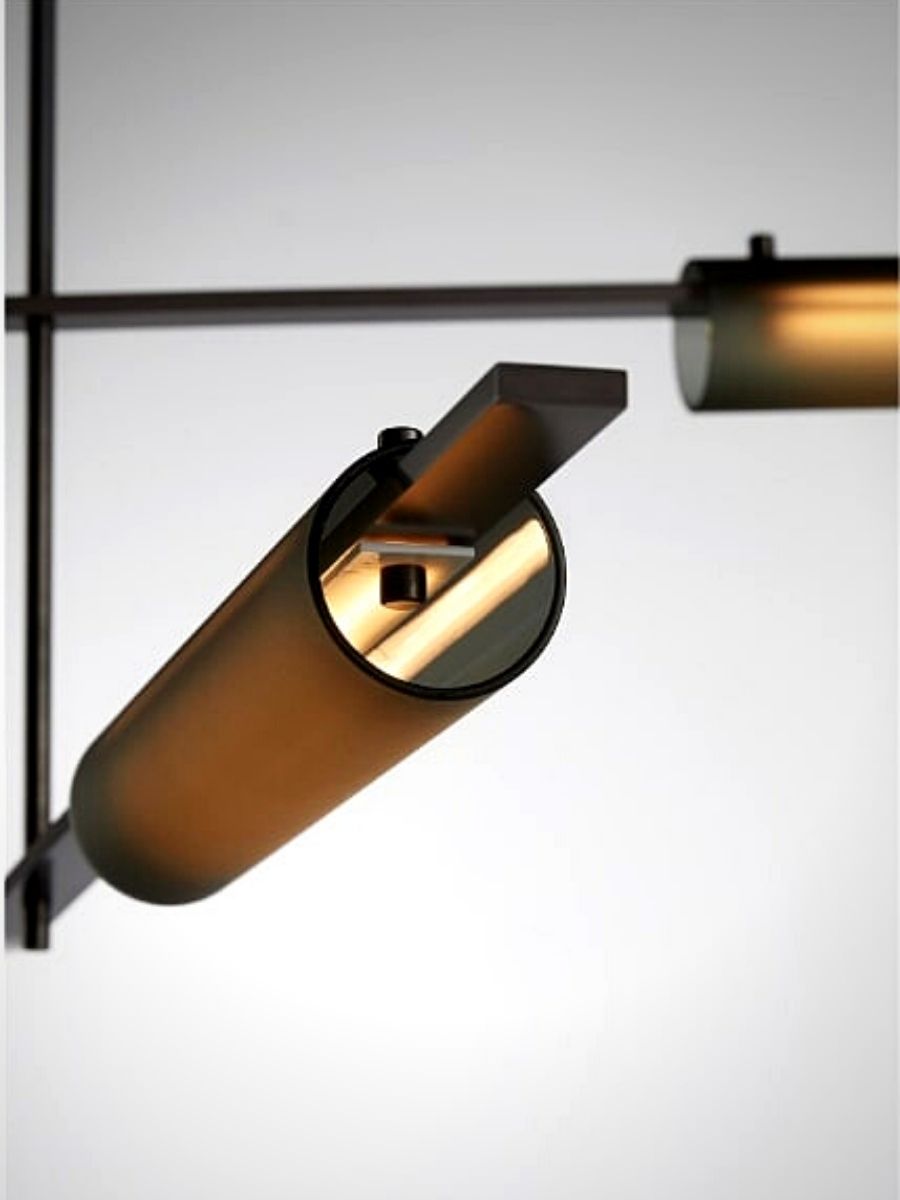 The studio, according to Gardam, is certified carbon neutral by Australia's most recognized environmental accreditation for businesses, the Carbon Reduction Institute.
Experimentation With Different Glass Techniques
In his presentation dubbed TRANSCENDENCE, Ross Gardam showcases a curation of unique types of lighting that go beyond what is conventionally known.
The exhibition seeks to highlight the studio's experimentation with different glass techniques, in a showcase that explores the innate allure of illuminated glass and its far-reaching effect beyond the physical. It references the moon, the ocean, geometric motifs, and the illusion of motion.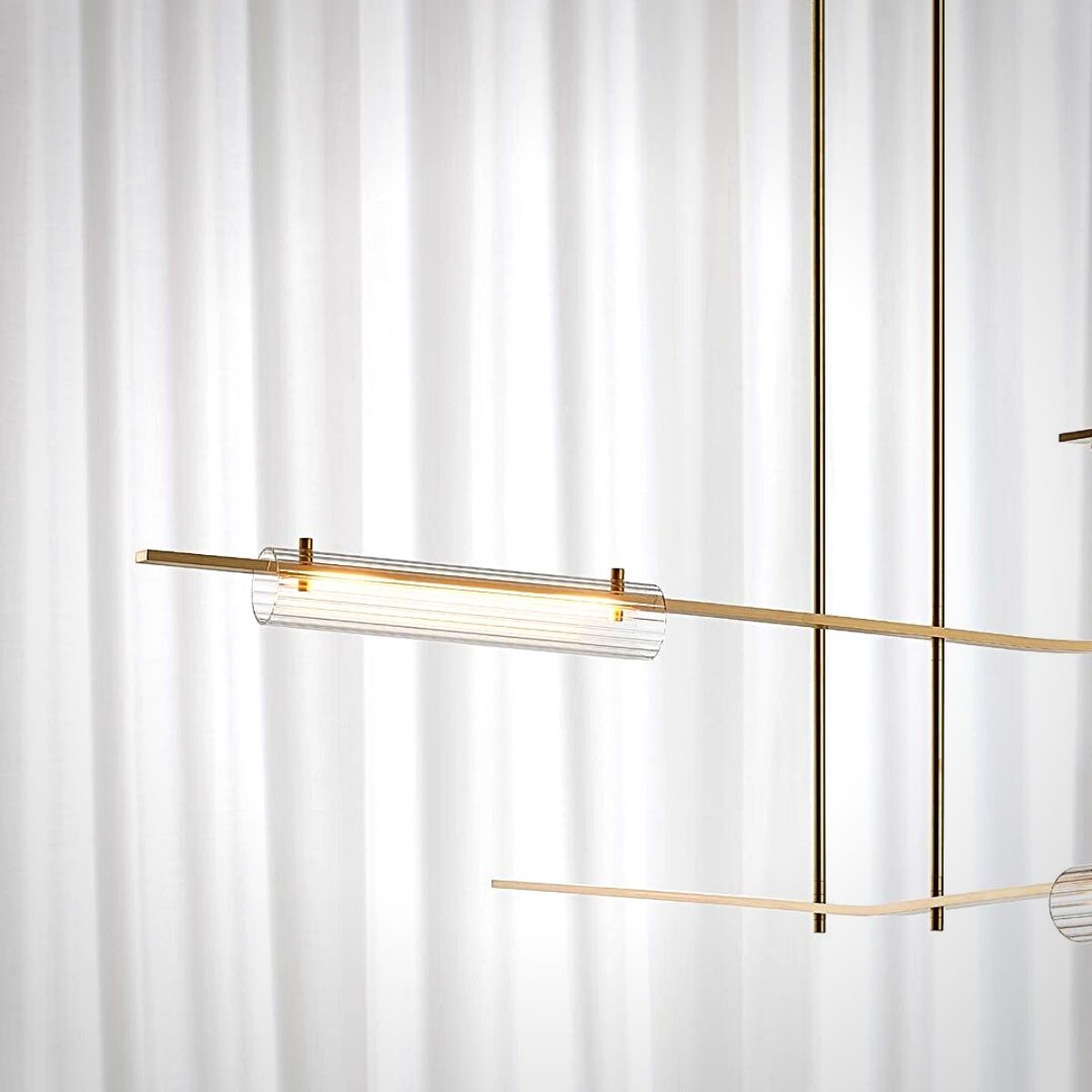 Each of the pieces in the showcase which compiles a mix of limited-edition pieces and new collections like Volant acts like a sculpture in its own right.
The artistic items are a result of Gardam's innovative engineering and ongoing experimentation with traditional glass techniques, providing a creative platform for the studio's refined geometric sensitivity.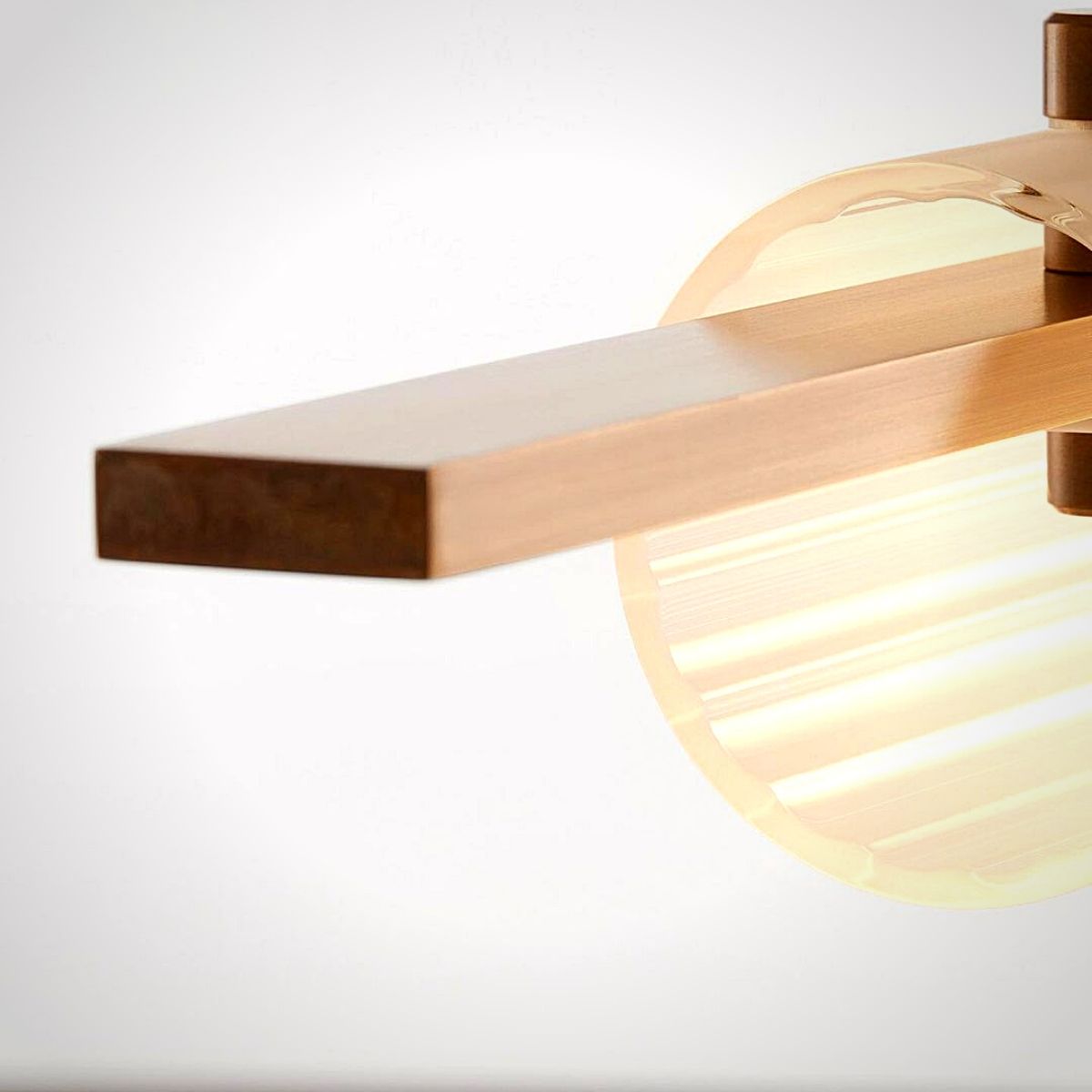 TRANSCENDENCE, which is a result of Ross Gardam's extensive work with lighting design and fascination with hand-blown glass, also offers an insight into his impressive furniture portfolio and a first look at the striking Méne range of items which is filled with otherworldly references to the moon and outer space and celebrates our sense of awe with the celestial.
Such artistic pieces would definitely make a good addition to your interior decor.
Photos by Ross Gardam.