Are you craving a splash of adventure in your outdoors? Look no further, as exquisite flowers breeder, Royal Van Zanten unveils the mesmerizing Celosia Reef. This is a flowering plant that brings the mystical allure of underwater coral reefs right through your garden, doorstep, and into your living room.
This celosia plant is a floral wonder that is sure to both captivate you as you venture on your dive into floral design using these botanical wonders that would, without a doubt, be mistaken for coral reefs.
What Is the Celosia Reef?
For starters, the coral Celosia Reef blooms look like they belong right in the sea. Just like colors change when looking underwater through goggles, this particular plant presents its shades of orange, salmon, peach raspberry pink, and yellow, producing the most stunning and unique textural blooms that true to their name, look like colorful coral reefs.
The cristata celosia-type annual plant can stand a blast of sun and high temperatures, provided that you water them enough. Just don't let the root ball dry out. If you place them in a pot, be sure not to leave water in it to prevent the roots from rotting. The plant signals itself when you have waited too long giving water because its leaves will start to hang down.
These rather towering plants tend to have a branching pattern and will produce large velvet-like flower heads for the better part of summer, turning your garden or interiors into truly enchanting settings that are reminiscent of ocean or sea beds.
Uncover the Captivating Beauty of This Celosia
Now that you know about them, step into the latitude of the coral celosia and unclose the mysteries of its captivating allure. With these flowers, you can dive headfirst into a world that teems with inspiration and allow your imagination to blossom alongside this extraordinary plant.
There is an endless array of possibilities that you can discover with this flower, as it holds numerous prospects that you can try out; from creating stunning floral arrangements to breathing life into your garden like you've never experienced before. These flowers give you the opportunity to immerse yourself in the range of colors and intricate textures that define the sea and hence a spellbinding presence that transports you to far-off underwater realms, where beauty knows no end.
Notably, with this bloom, you can picture the serenity of vibrant and undulating coral-shaped flowers gracing your living room or terrace. The Celosia Reef, with its breathtaking bi-colored petals, transports you deep beneath the surface of the water, where life flourishes in the most magnificent way imaginable. It's quite like having a piece of the ocean's magic right at your fingertips!
Celosia Reef Is a Floral Masterpiece From the Ocean Depths
The Celosia is more than just a plant; it's an experience that transcends the ordinary. Its vibrant hues and textured appearance weave a visual spectacle that demands attention even without calling out for it. Whether you're a fervent plant enthusiast or a creative florist in search of inspiration, this remarkable flower is certain to ignite your imagination and set it ablaze. Isn't that what you would like to have?
What's more, you can revitalize your garden with the coral celosia's presence, or let it become the centerpiece of striking arrangements that leave everyone in wonderment, with its color hues and intricate shape serving as the catalyst for admiration in any setting, gathering, or event.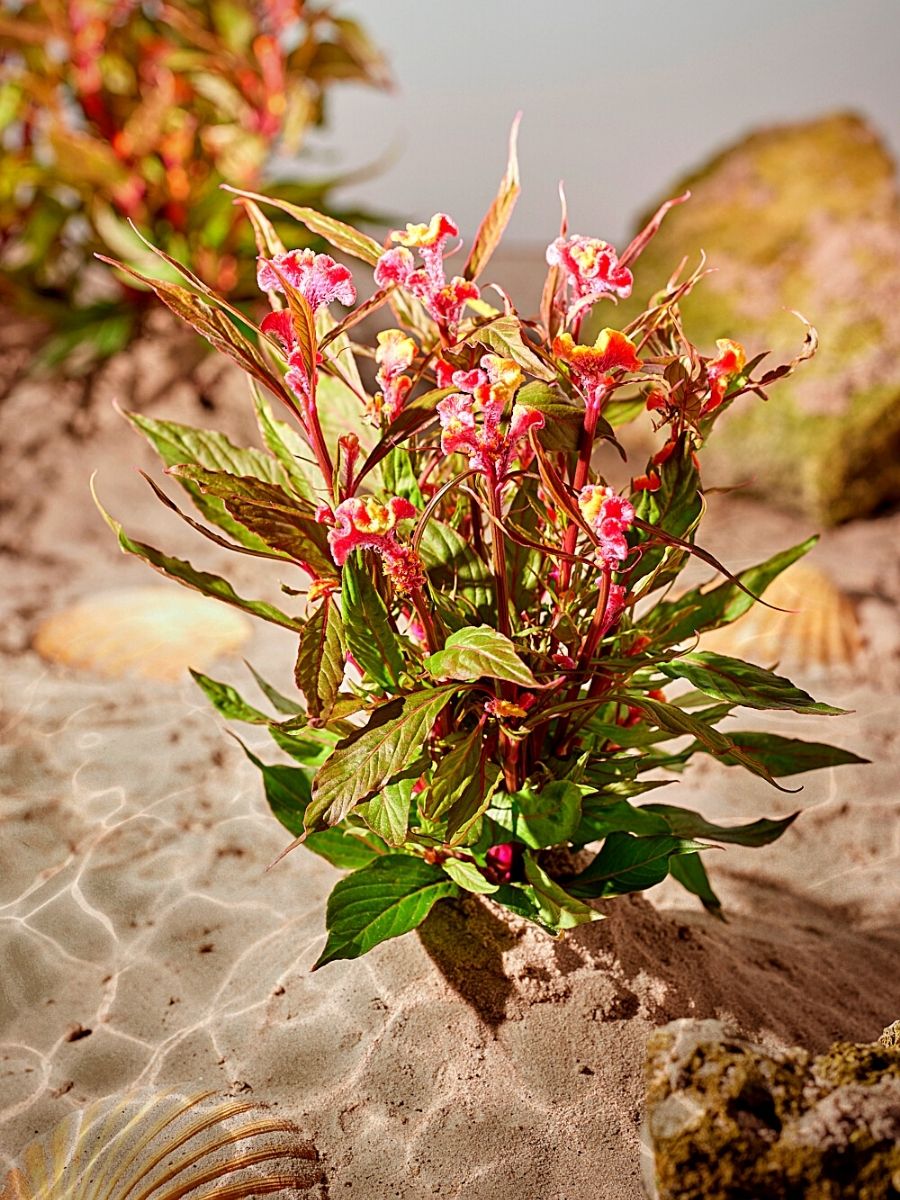 Winner of the Prestigious Glazen Tulp Award 2022 - 2023
This extraordinary flowering plant has recently claimed the limelight, capturing the prestigious Glazen Tulp Award 2022 - 2023 in the Garden Plants category. In the awards, the Celosia Hot Topic® Reef, as its official name is at the flower auctions, cultivated by the widely renowned Ammerlaan-Sosef BV, triumphed with an impressive score of 39 points. Yes, that's very high...
The awards got the judges enthusiastic by its exquisite and unparalleled color. They, particularly, recognized its immense value as an addition to any garden, deeming it an underestimated plant capable of elevating garden beds and borders when harmoniously paired with other compatible matches.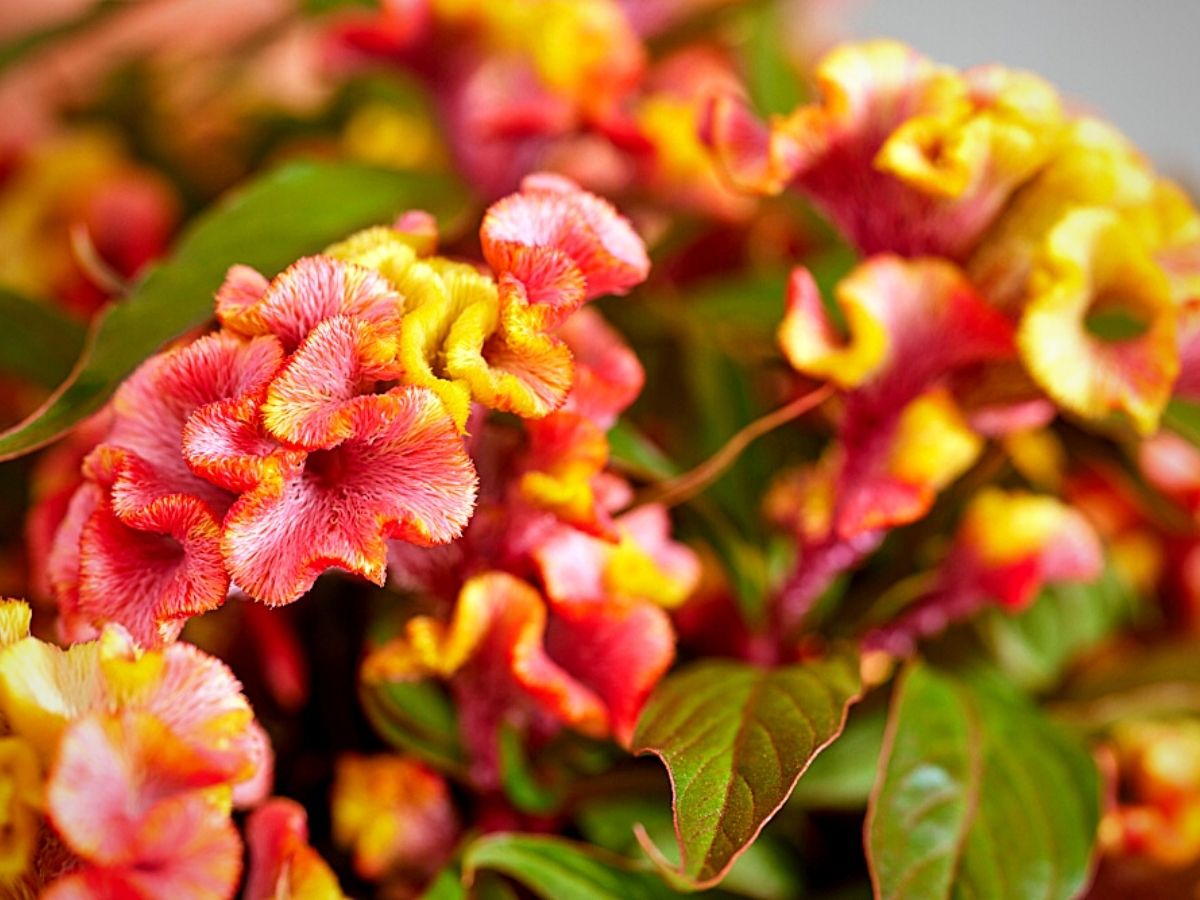 Embark on an Underwater Adventure From the Comfort of Home
The Celosia Reef, therefore, eagerly awaits to whisk you away to the breathtaking depths of beauty and wonder. You can let the vibrant sensation of this flowering pant brighten your garden and patio, and infuse it with the magic of the ocean. With this flower's every blossom, a new sphere of exploration unfurls right before your eyes. An intriguing zone that you definitely haven't yet explored in the oceanic depths.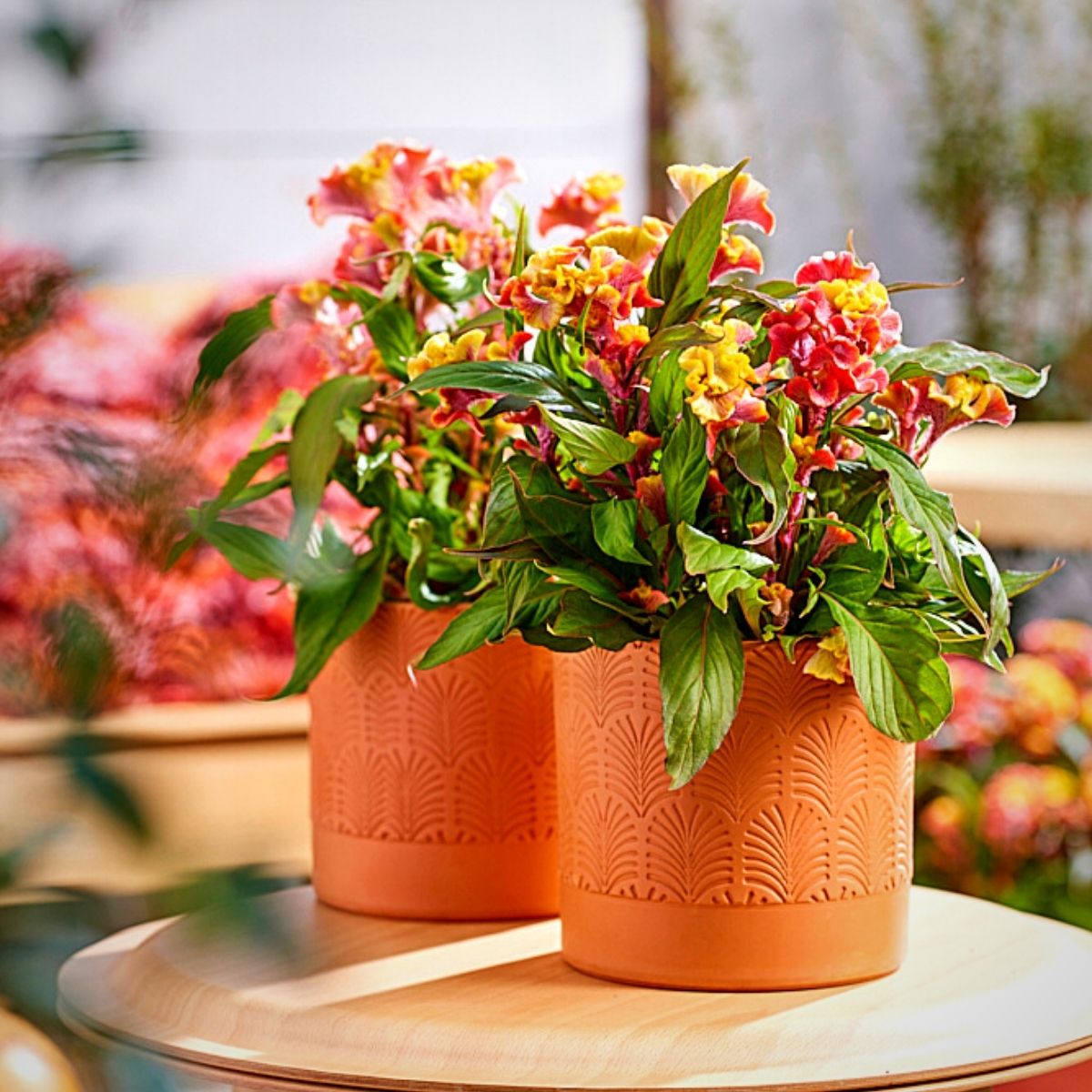 So ready yourself for the epic trip and the enchanting beauty that awaits!
Note: This celosia is non-toxic to humans or pets, making it a safe choice to have in your home and garden. Read more about the Celosia Reef on the Royal Van Zanten Inspiration Page.