Looking forward to 2023 already? The breeders of Floricultura surely are. They have a lot to show in the new year, starting at the IPM exhibition in Essen at the end of January. This is a sneak peek of what you are about to see.
Floricultura at IPM Essen 2023
IPM Essen hosts the world's biggest and most influential breeders and growers. It is an exhibition to see and be seen. It's a must-be-there for every floral professional who is always in for the beauty of flowers, plants, and greenery, and always on the hunt for the latest news, novelties, and floral innovations.
Floricultura has a lot to be seen in its open and spacious 36 m² booth during the upcoming event in the fourth week of January. No surprise, because this breeder always picks its moments brilliantly for memorable introductions. Remember the introduction in 2019 of the powerful and flexible Elastica series during the 2019 edition of IPM? This upcoming IPM you can expect a tidal wave of no less than 26 phalaenopsis novelties and a showcase of the most amazing anthurium plants.
Passion for Tropical Plants
As a market leader in young orchid plants, Floricultura supplies professional growers worldwide with tens of millions of plants each year all over the world for the production of many orchid and anthurium varieties. Only the novelties that meet the most stringent quality requirements and promise a good yield are introduced on the market. This is accomplished from its greenhouses on different continents. Therefore, there is a phalaenopsis and anthurium for every grower, for every climate zone, and for every kind of consumer.
Phalaenopsis from Floricultura stand out for their exceptional longevity. This is an absolutely unique selling point of this top breeder. And of course, they will show a wide selection of these varieties with a long vase life during the IPM Essen.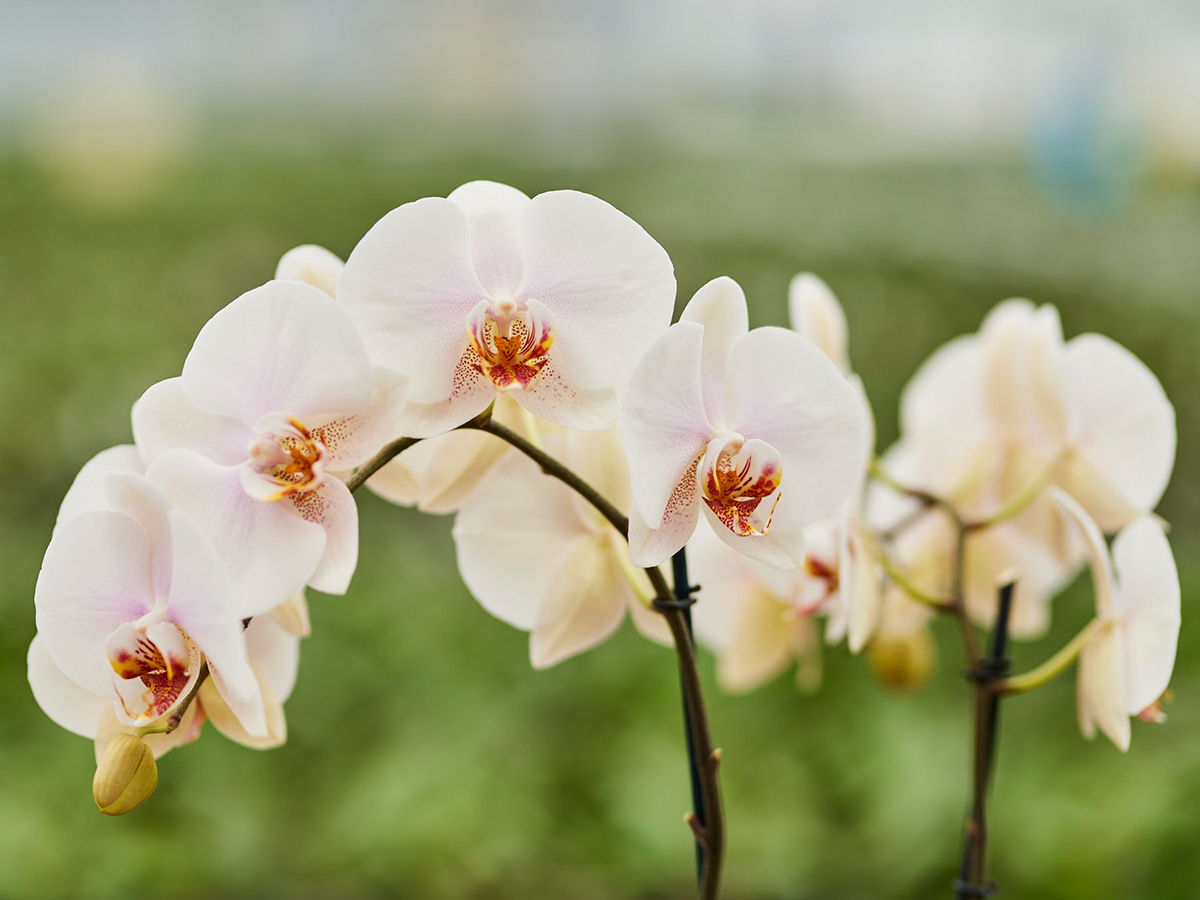 Welcome to IPM Essen 2023
You are warmly invited to see for yourself all the splendor of the brilliant phalaenopsis and anthuriums in the Horti Experience in Hall 1, booth 1E47. Seeing is believing!
A representative from Floricultura will be available in the booth during the opening hours of this 4-day trade fair:
Tuesday 24th of January from 9 AM to 6 PM
Wednesday 25th of January from 9 AM to 6 PM
Thursday 26th of January from 9 AM to 6 PM
Friday 27th of January from 9 AM to 5 PM