Over the last few years, many people have found solace in an unlikely place: plants. As stressed-out humans turned to nature for relief and beauty during difficult times, leafy Monsteras deliciosa (called the 'Swiss cheese plant'), thorny cacti, and other plants flew off the shelves and made their way to different homes around the world. But let's remember that plants not only have a place in homes but in people's hearts and ears as well and Spotify has gathered and created its own curated plant playlist.
Spotify's Worthy Plant Playlist
As Spotify users around the world transformed their homes into green places, they also listened to music to help their seedlings grow. Streams of Spotify's playlist Music for Plants, which provides peaceful vibrations for green leaves and green thumbs, increased by roughly 1,400% as new and old plant parents searched for good vibrations.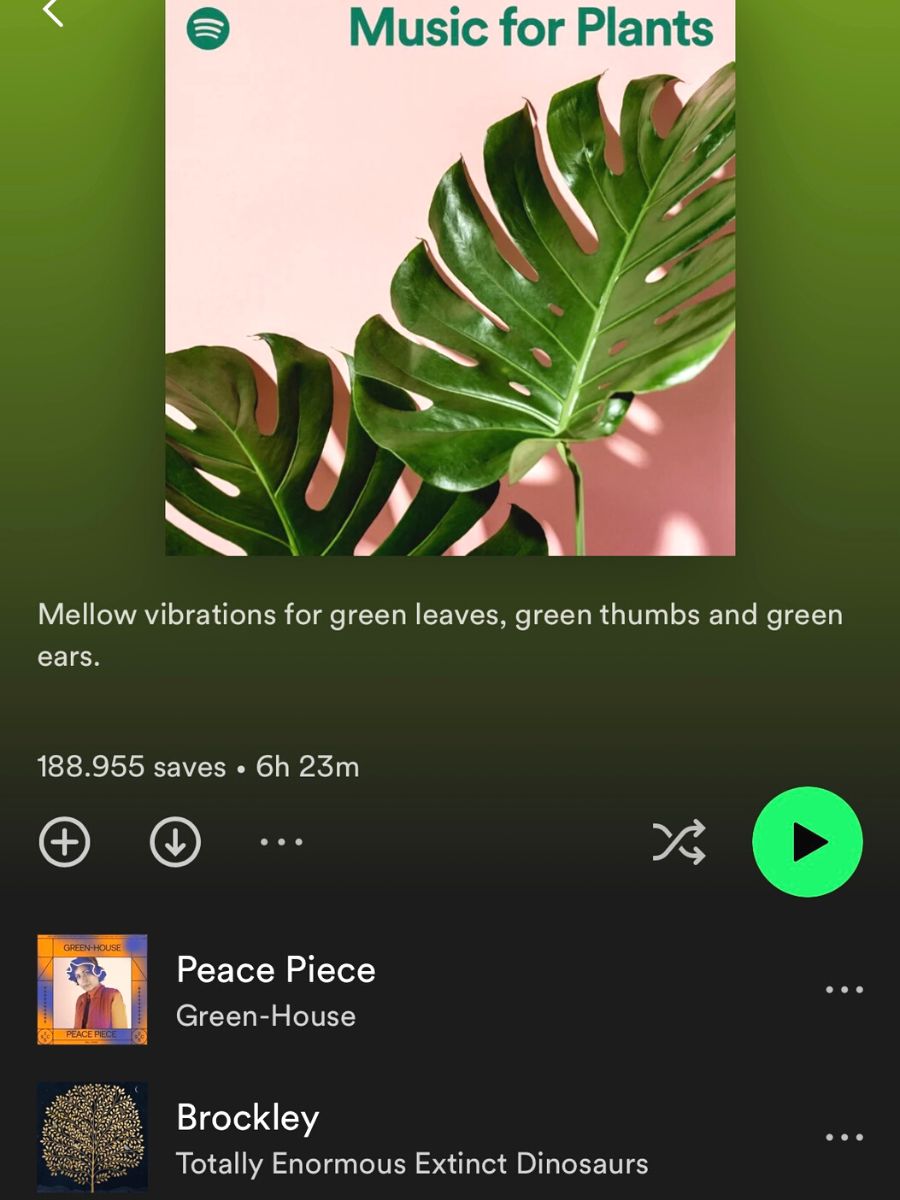 The massive music company released its first-ever collection of curated plant playlists with the help of horticultural experts Kelly Wearstler, Darryl Cheng, Summer Rayne Oakes, and Black Men With Gardens to expand their own botanical offerings on the site. Plant Kween is also launching a new exclusive Music+Talk show, Green Gurls Galore, which will provide plenty of gardening advice to those in need among many other plant playlists including music and podcasts.
Music for Plants and People
You may have heard that talking to plants, as well as specific vibrations, can help them grow. Many music fans took the practice seriously in the last year, and according to a Spotify survey, 21% of consumers reported talking to their houseplants more. A considerable 12% of people went above and beyond, feeding their photosynthesizing buddies with audio content (such as music or podcasts).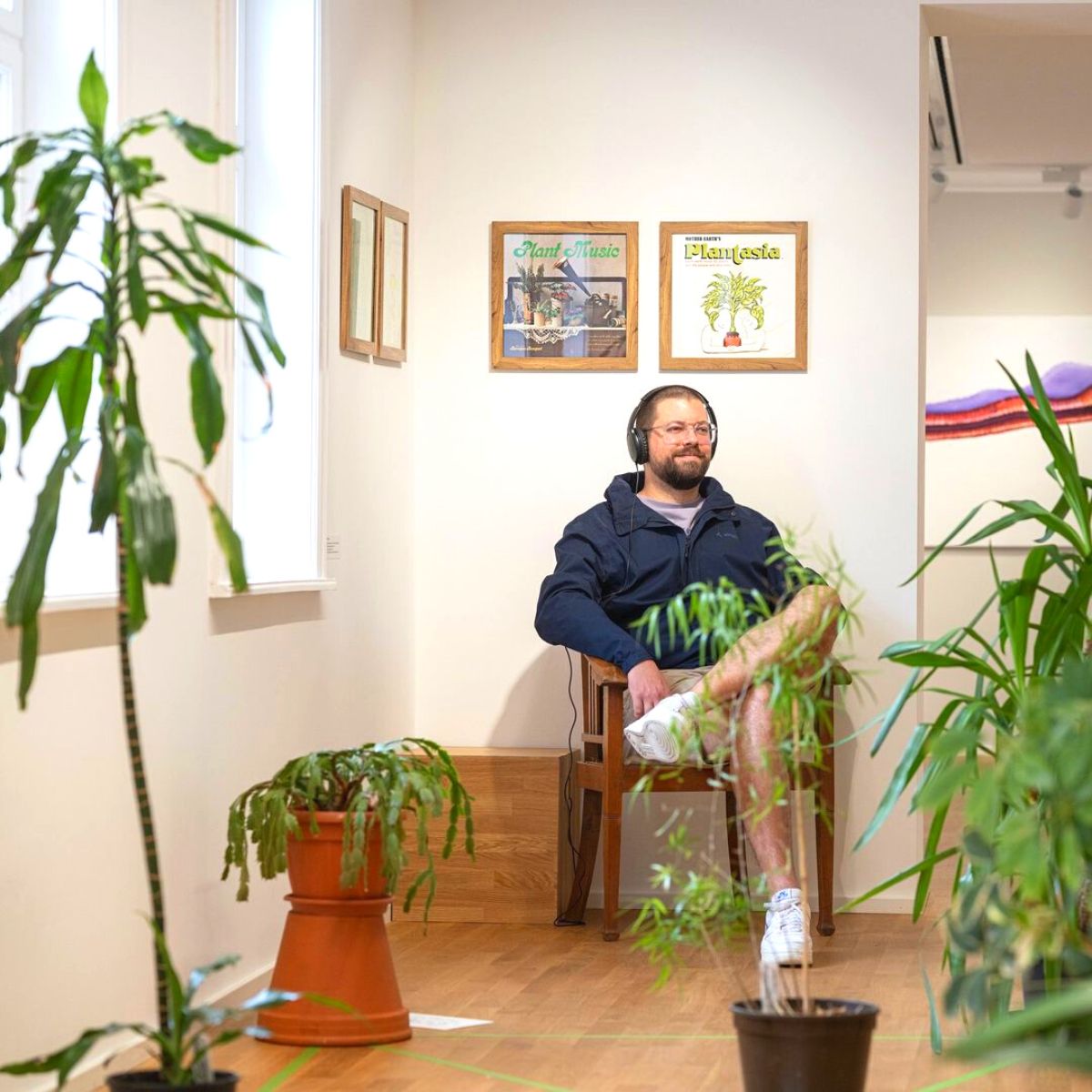 That's one of the reasons why many Spotify users gravitated to 'Music for Plants'. The playlist includes music and soundscapes that have been carefully selected to promote growth. Uriel Waizel, who works at Spotify and is the creator and editor behind the playlist shared:
"I'm convinced plants feel human music and human presence. Sound waves resonate with the green world. It was a no-brainer to make the playlist and fill the content gap."
The playlist itself includes a variety of sounds and track lengths, such as 43 seconds of birdsong and a 23-minute ambient tune. Because many of the songs have similar instrumentation, listeners can shuffle without breaking the experience. Uriel's ultimate goal is to give rooms a metaphorical 'green wallpaper', so that whether or not you have plants, the music will populate your house with greenness.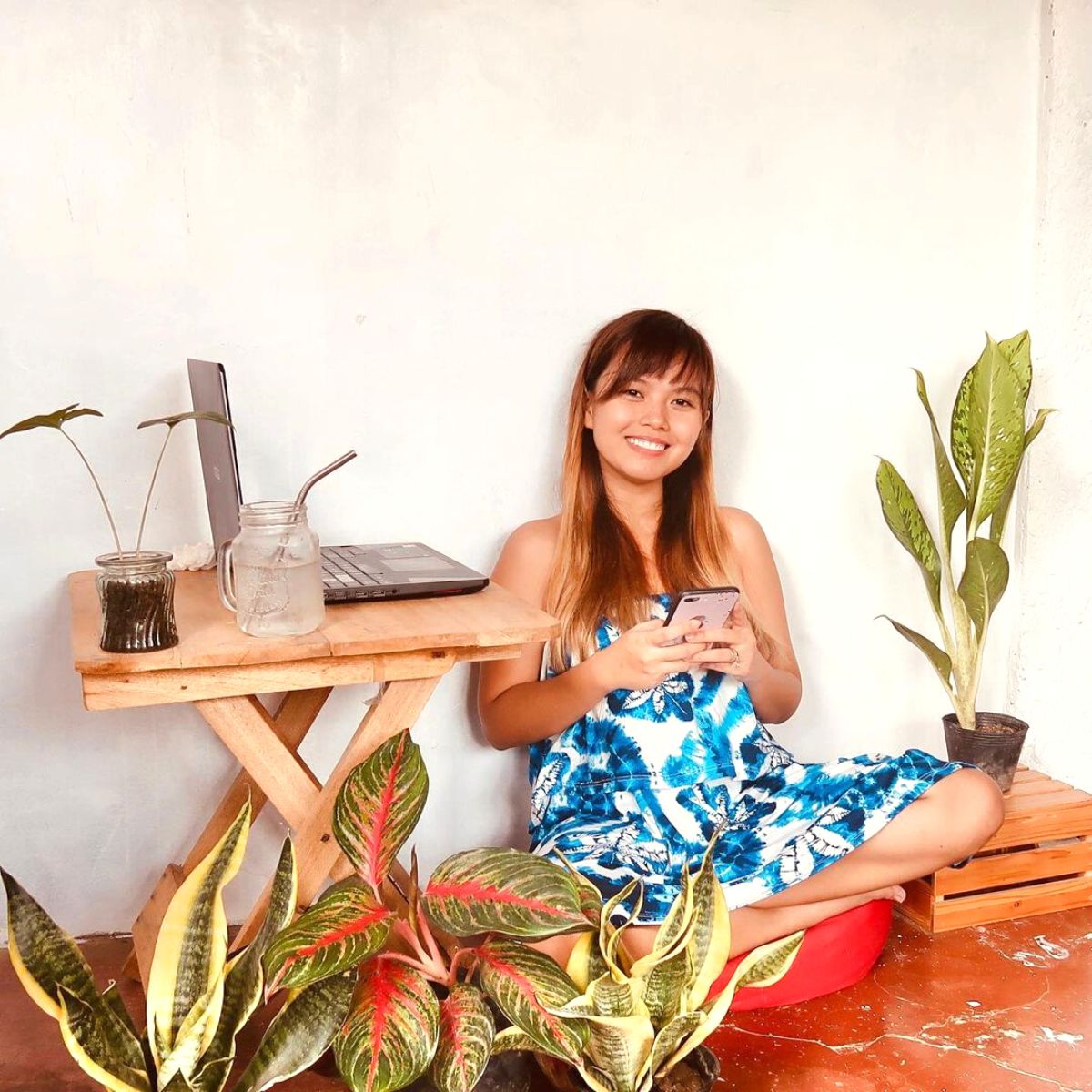 2.9 Million User-Generated Spotify Playlists Related to Plants and Gardening
While the Spotify team worked to make their plant playlist beyond perfect for all plant lovers around the world, they discovered some fascinating tendencies in what people are doing on Spotify by digging deeper into the listener data. Because most streams take place in the morning, many listeners are early birds. Ivy, cacti, and ferns are the most popular plants to appear on a playlist. And Spotify users are drawn to a few favorite songs.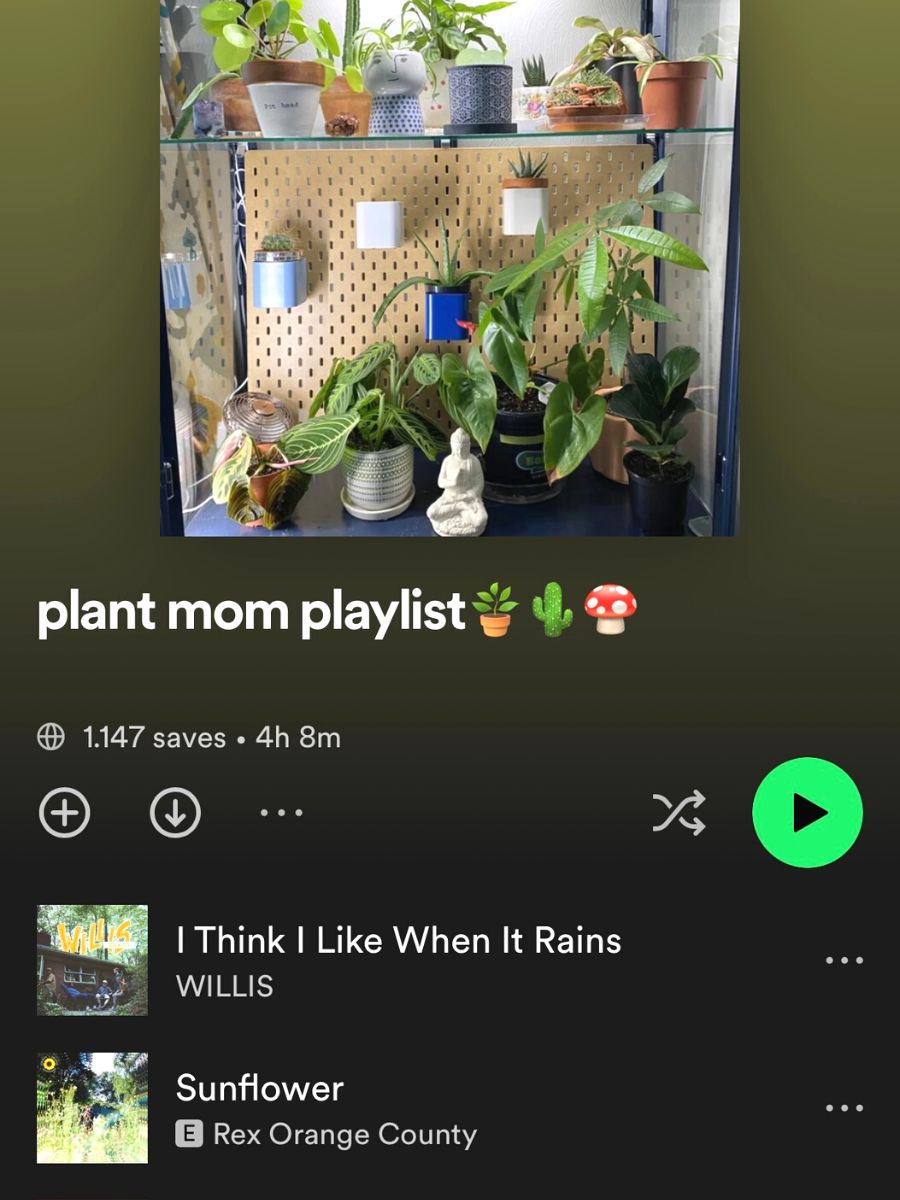 Some of the most-added botanical beats:
Ivy – Frank Ocean
Such Great Heights – Iron & Wine
Butterfly Effect – Travis Scott
Mr. Brightside – The Killers
Garden (Say It Like Dat) – SZA
Here Comes the Sun – The Beatles
Secret Garden – Bruce Springsteen
Three Little Birds – Bob Marley & The Wailers
Shape of You – Ed Sheeran
Rose Garden – Lynn Anderson
Dreams – Fleetwood Mac
One perennial favorite is Mort Garson's classic CD Mother Earth's Plantasia containing tunes like 'Symphony for a Spider Plant' and 'Concerto for Philodendron and Pothos'. Not only did Plantasia influence Uriel's original Music for Plants playlist, but the 1976 album's streams have increased by more than 40% during the last two years.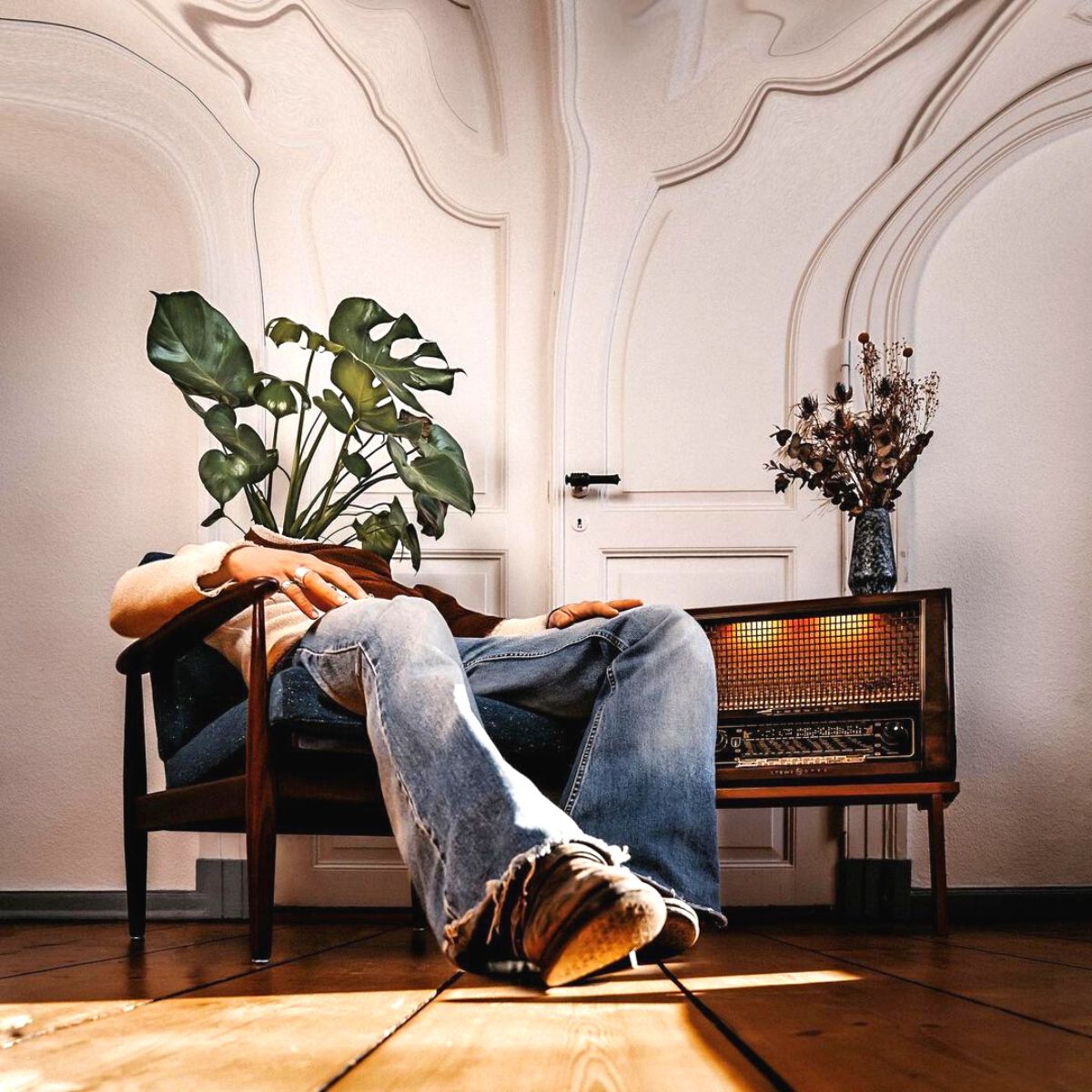 Vibing and Thriving to the Rhythm of Plants
According to Spotify polls, one in every four individuals worldwide believes they will continue to like houseplants in the future. Furthermore, 28% of respondents thought that caring for houseplants gives them a greater sense of purpose in life. According to professional plant advocate Kelly Wearstler, these aren't the only advantages of owning a succulent or orchid. She says:
"Plants and natural elements have such a healing, meditative power and truly bring life to your space. Adding more plants throughout your home—whether it's through an indoor herb garden in your kitchen or a landscaped backyard—gives a sense of freshness and livelihood to your environment."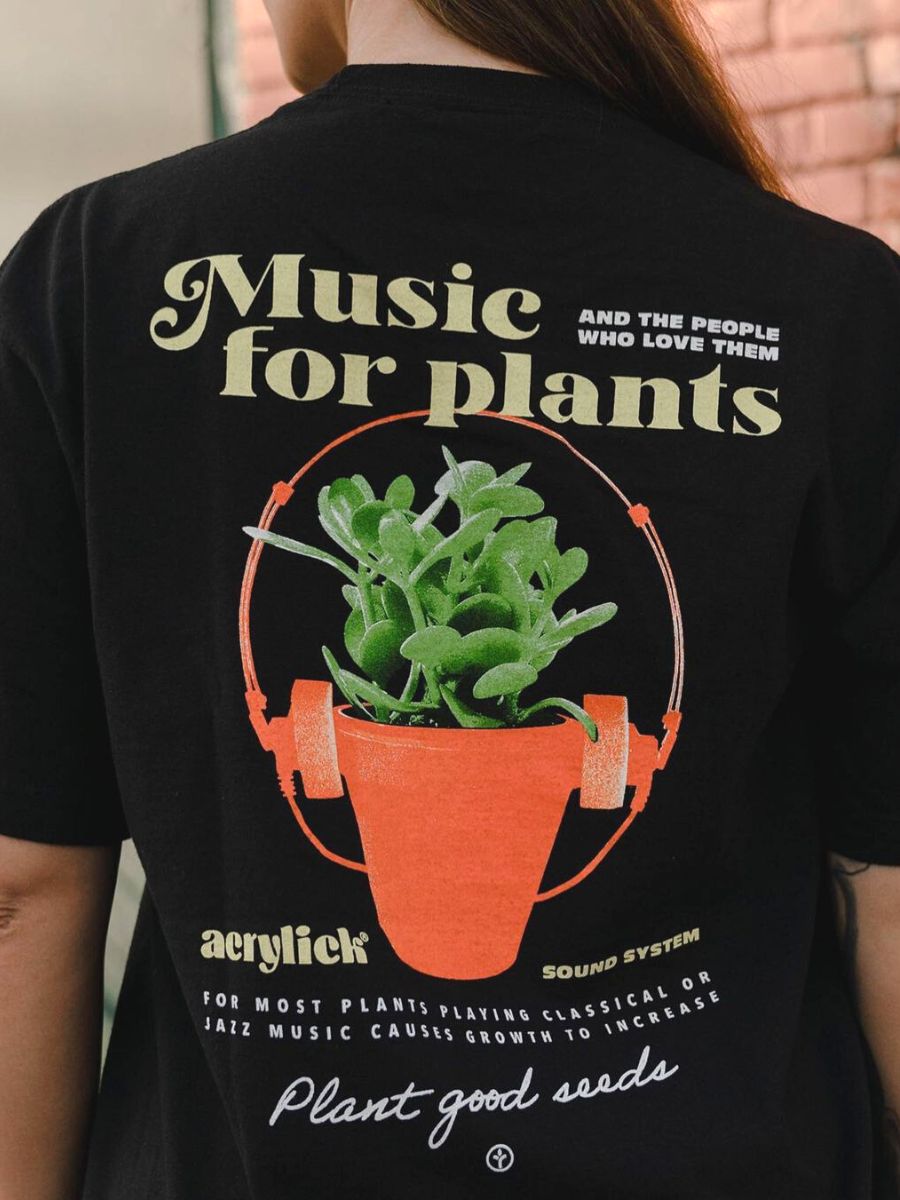 All in all, Spotify recommends one important thing: listen to music. This plant playlist puts you in the mood and gives you a green finger coating. It'll make you feel safe and feel like you're doing the right thing for your plants. It's music that nurtures the atmosphere.