As if having flowers in your daily life was not enough beauty to see already, Swiss artist Mona Caron, who specializes in and is passionate about painting flower murals in public spaces has created an amusing floral work of art you cannot miss out on seeing. This time, her latest mural features a stunning 3D-looking like Limonium flower with hints of delicate pink shades that'll have you falling head over toes in love.
A Giant Limonium Flower Painted by Mona Caron Takes Over in San Jose-California
Flowers per se already make a statement in everyone's lives, but nothing makes such a huge statement as painted murals that involve flowers. Flower lovers, get ready for your eyes to be completely and downright impressed with Mona Caron's latest Limonium flower overtaking the San José cultural affairs building.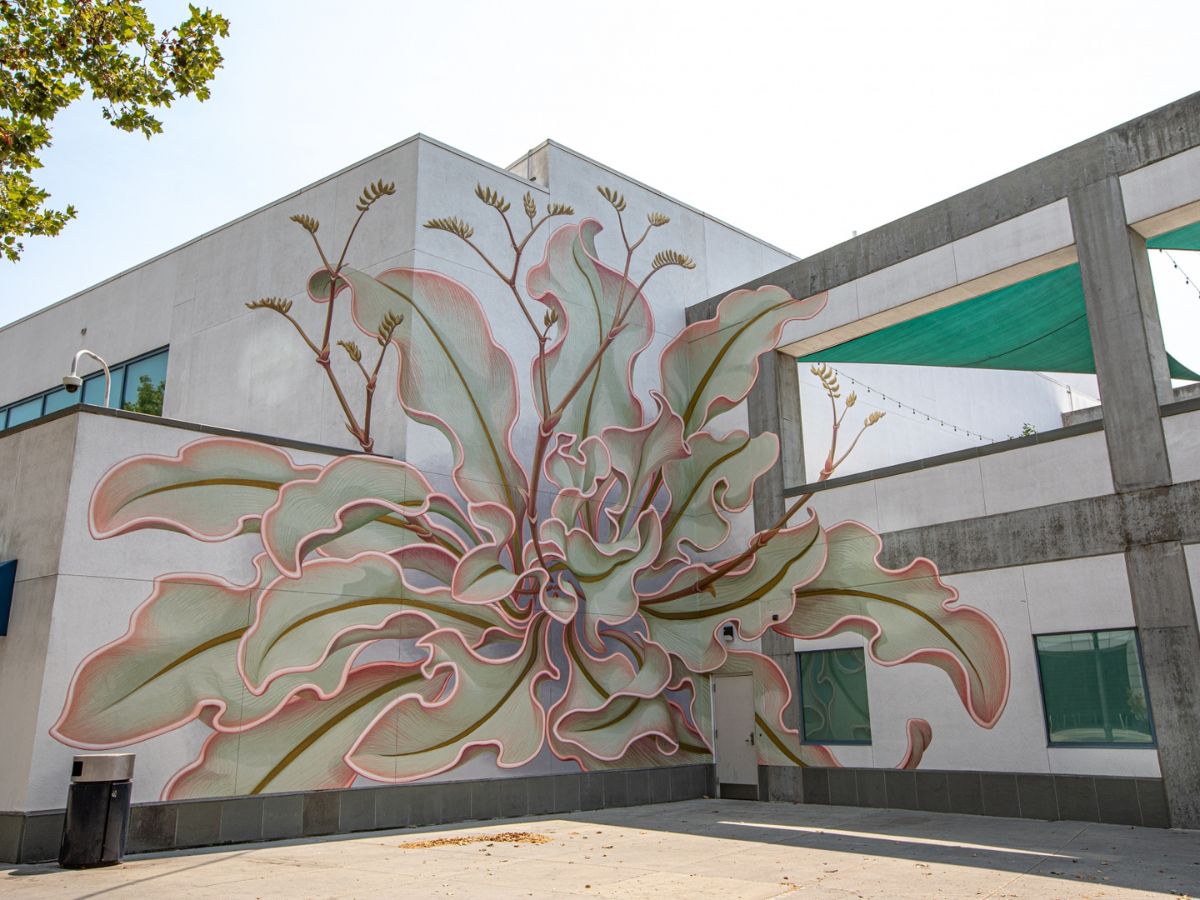 Titled "Limonium," the exquisite and graceful light pink petals and green leaves splay and spread out across the building's facade, covering up an entire side. That's how big this incredible flower mural is.

The Limonium's Structure
Mona Caron has taken her wildest creative assets and embodied them straight to a wall located in San Jose, California. The Limonium flower is wrapped and painted around six walls and across four planes. Yes, it's literally gigantic and the best treat a flower fan can give their eyes. With the idea of painting an innovative, yet creative flower in public spaces, this time, Mona Caron wanted this mural to be a little different. She gave the Limonium work of art a 3D sense that makes it appear to be growing continuously from multiple angles.
What Logistics Were Involved in Mona Caron's Limonium Floral Mural?
The San Francisco-based artist says defining the spatial logistics was straightforward and uncomplicated for her. Mona Caron's process of embodying a full, large-scaled size Limonium started by adding reference points to the wall, while overlaying the flower on a photo, which ultimately helped her clarify her idea throughout the entire painting process.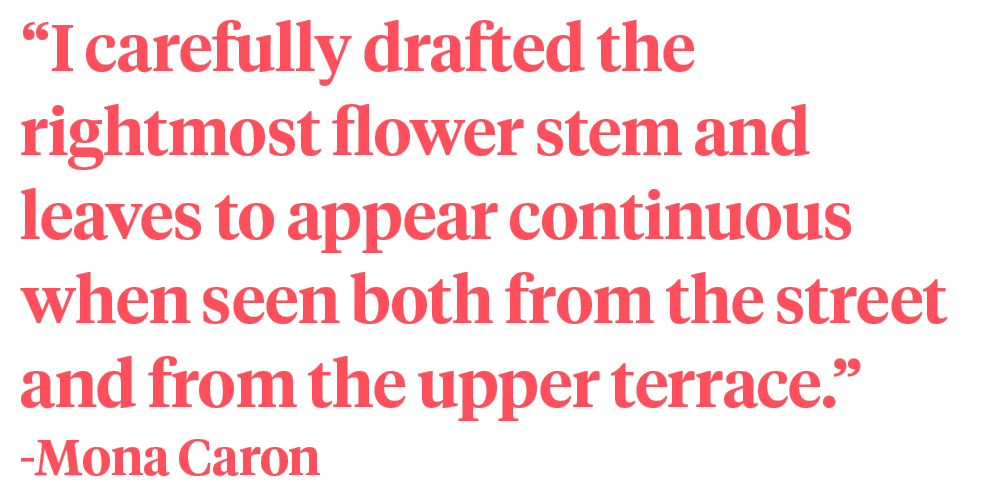 In an incredible video, Mona Caron posted on her Instagram account, you can see her walking around the pastel mural to capture its illusory qualities, which indeed gives you a 3D perspective.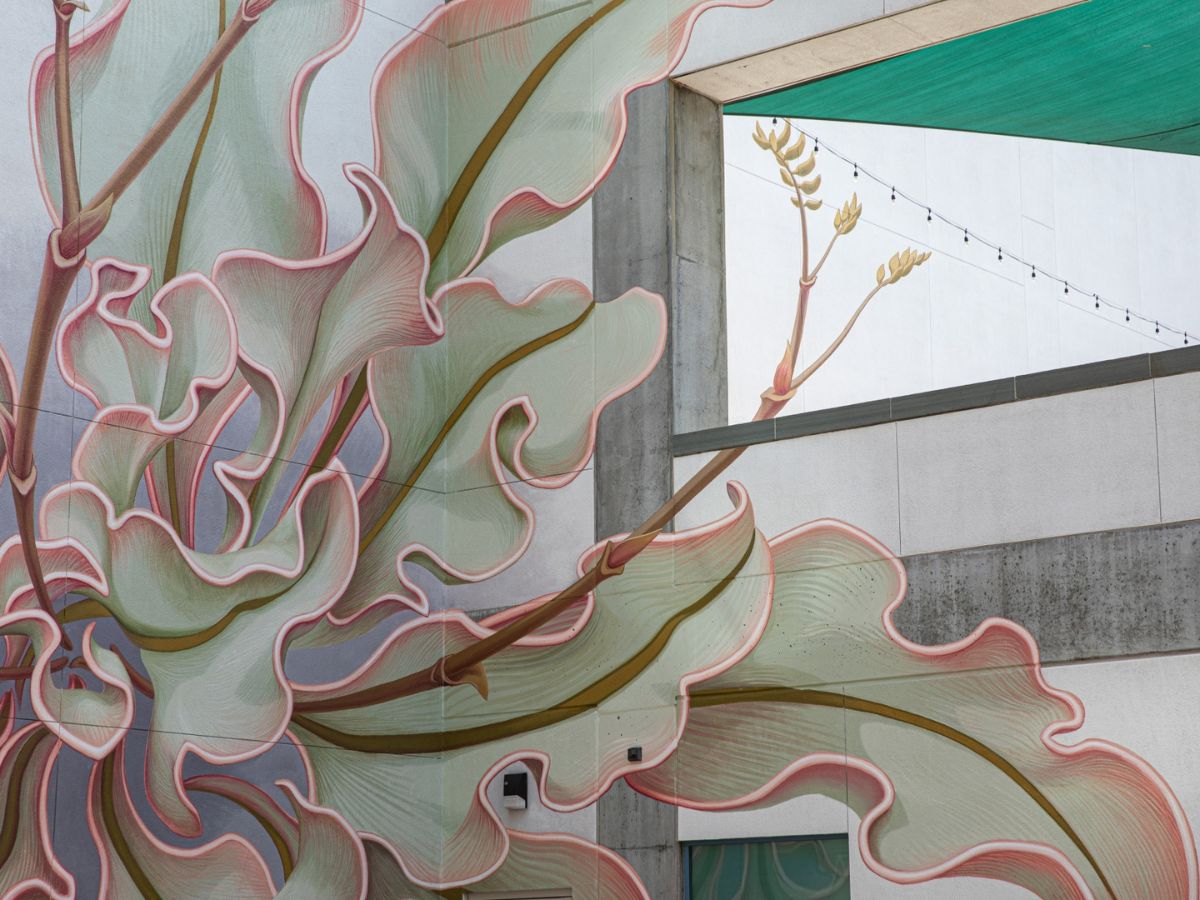 Part of Mona Caron's "Weeds" Series
This irremediable and irreplaceable piece of art is part of Caron's ongoing series of botanical-inspired murals named after "Weeds". The ultimate goal of this beautiful botanical series is to emphasize the beauty and tenacity of natural life in the face of adversity. Mona Caron expresses the power and strength found in every flower mural she paints as "breaking through concrete".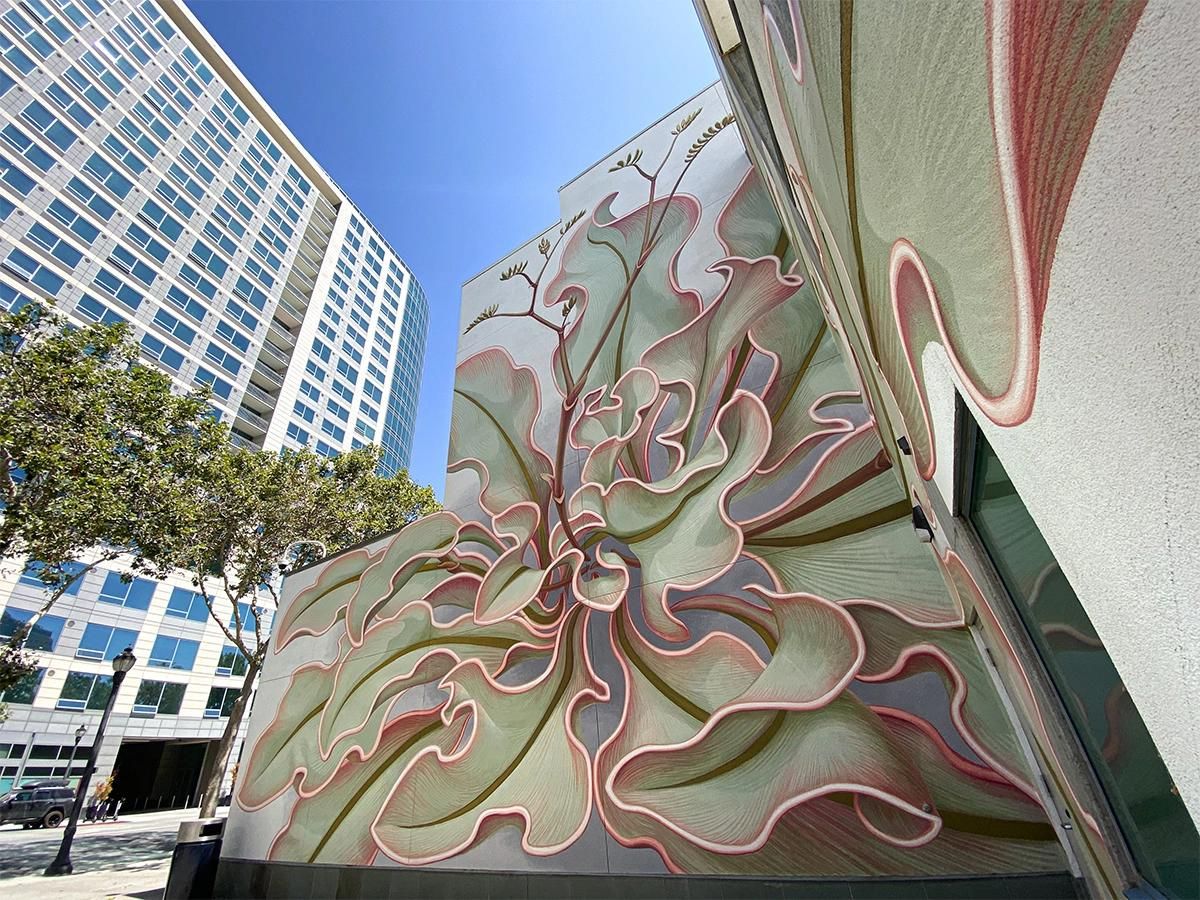 The Inspiration Behind Her Floral Murals
The artist's inspiration for each painting of the "Weeds" series comes from the spontaneous urban vegetation she sees and finds growing near the painting sites she chooses. What marks her differentiation factor from other mural painters is the fact she magnifies the plant in her murals so that they can receive more attention and appreciation from nearby walkers. The artist says her botanical series was created as a tribute to the resilience of all those beings who no one made room for, no one remembers, no one sees on a daily basis, but keep coming back, pushing through, rising up, and reminding us how beautiful life is when nature surrounds it.
To see all her work, make sure to visit her website.