Giving Mumbai an extra touch of color along with heartfelt floral paintings on buildings is what artist Mona Caron has recently completed and the citizens are completely in awe. In this new series of murals by Swiss artist Mona Caron, four medicinal plants reach the Mumbai skyline. She highlights the hardy specimens native to India that are frequently found poking through the pavement and along dusty roadsides.
Mona Caron - The Botanical Mural Expert
Caron is well-known for her exquisite depictions of weeds and botanicals which are regarded to be some of the most meticulously painted and detailed among other botanical artists. Her murals stand out for their remarkable depth and detailed detail. She expertly combines colors, textures, and materials to produce aesthetically appealing and immersive works of art. Every component of her murals is painstakingly sculpted to convey a sense of wonder and magic, whether it's the delicate petals of a flower or the aged cracks on a wall.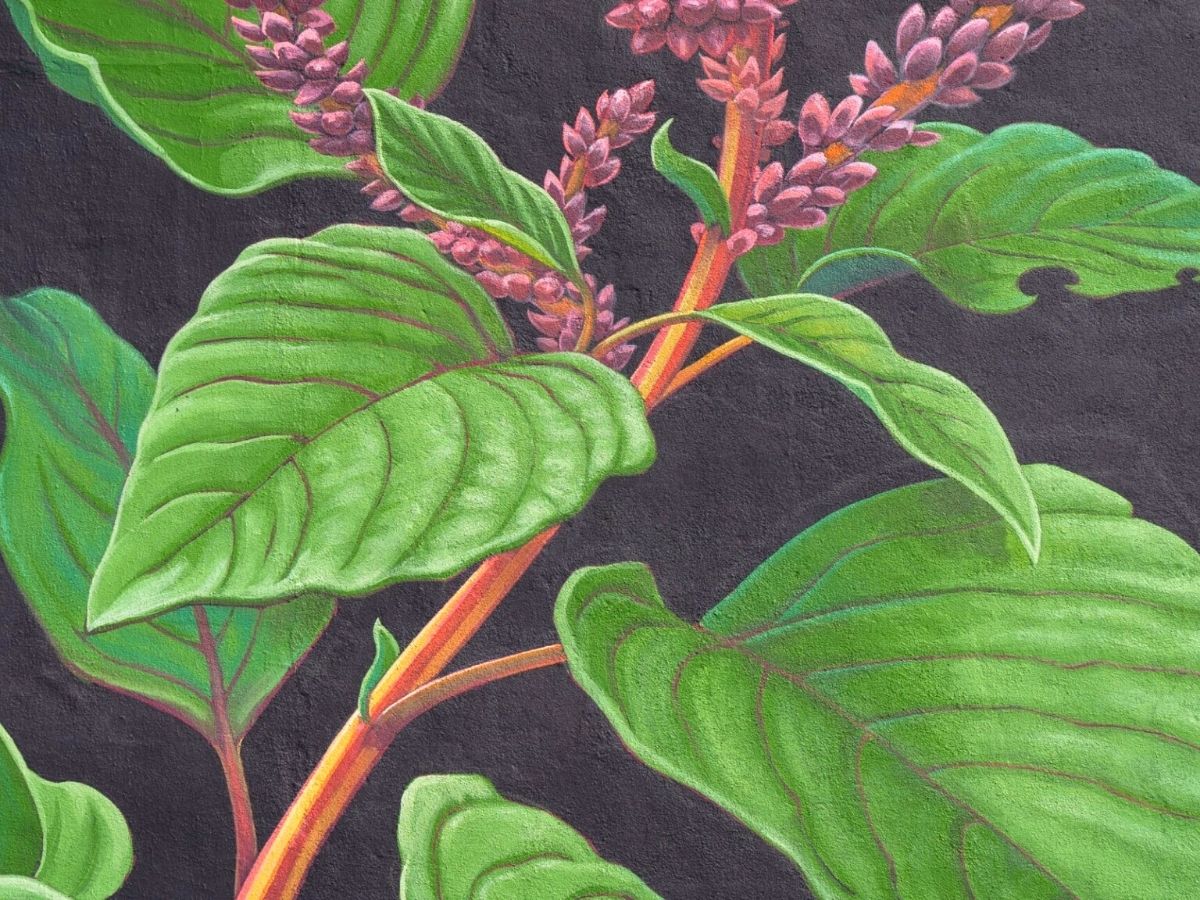 This time she managed to lighten up some of Mumbai's buildings and opted to paint medicinal plants rather than just popular, known botanical plants and flowers. Here's what to know about these medicinal plants and what their symbolism is for the Indian culture.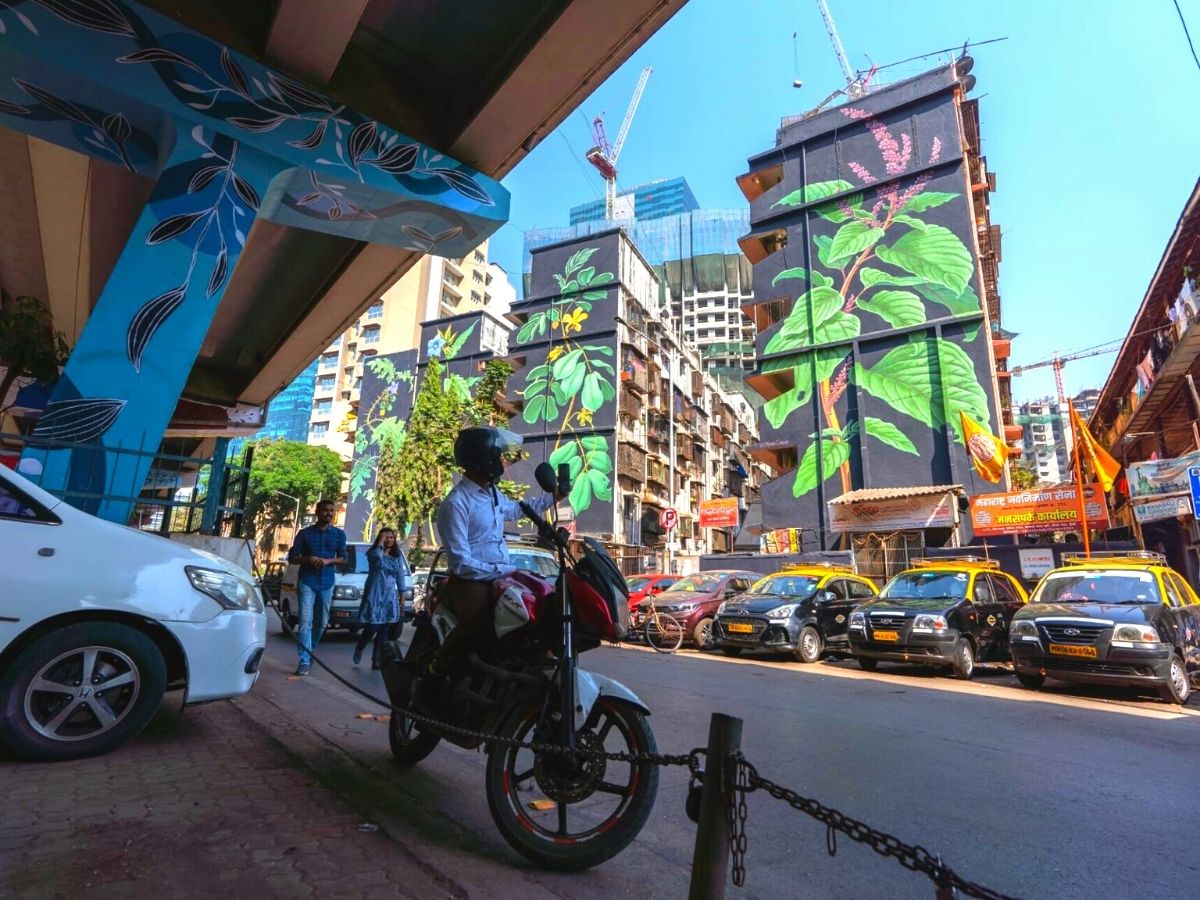 Four Medicinal Plants Painted on Caron's Newest Mural Series
Taking its title from the name of the vegetation, Kurdu, Takla, Chhota Kalpa, Kantakari, this series brings together four medicinal plants that symbolize resilience and vitality. Despite the harsh urban environment and challenging conditions, these plants burst forth, offering a powerful reminder of nature's ability to thrive amidst chaos. Mona Caron's mural series encapsulates the spirit of these plants and their ability to bring solace and healing even in the midst of our bustling lives.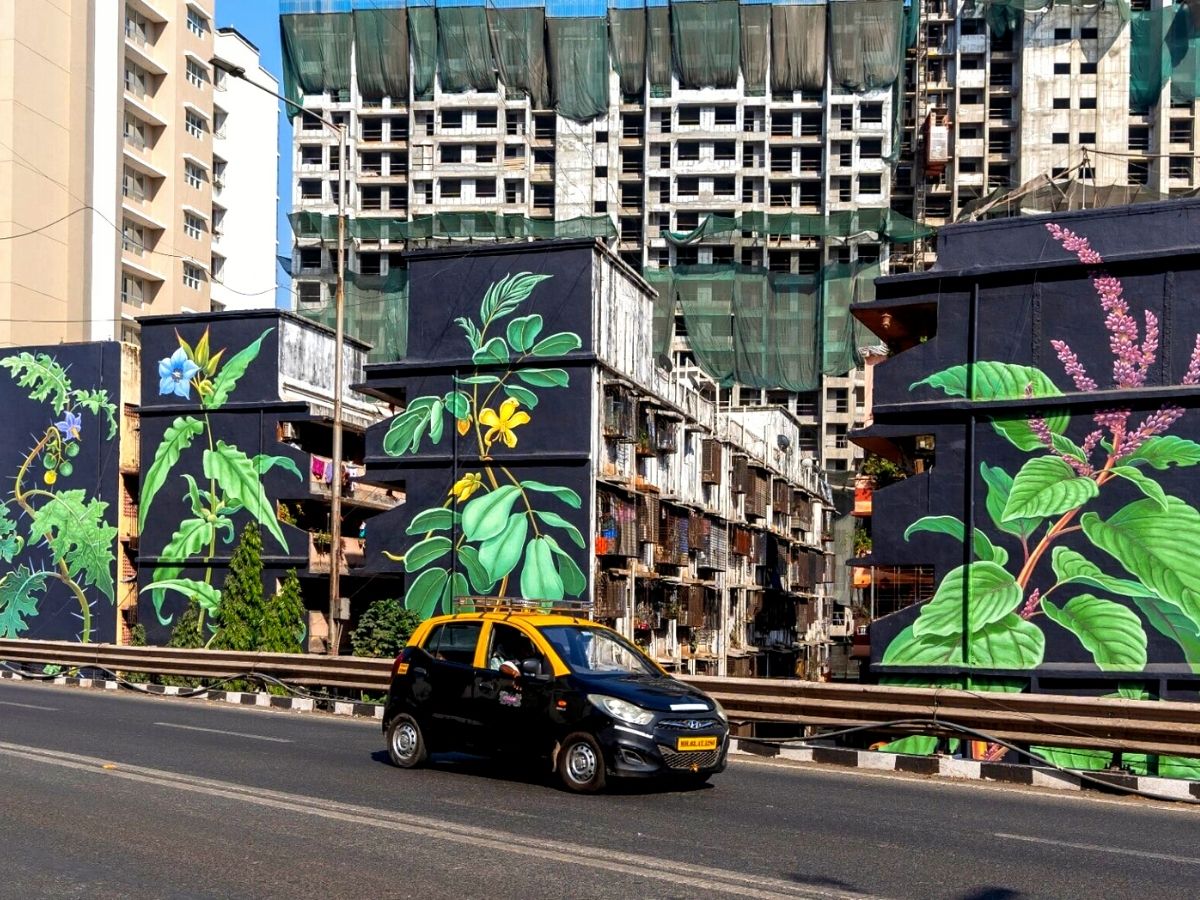 1. The Unyielding Kurdu
Kurdu, a plant famed for its persistence and unchanging vigor, is included in Mona Caron's mural series. Despite the odds, Kurdu rises courageously, not seeking refuge in a safe haven but growing right in everyone's path. It stands tall, unafraid of Mumbai's devastation and daily tumult. Kurdu, like a cow ambling down a bustling street, gently floats the divine into the midst of our city lives.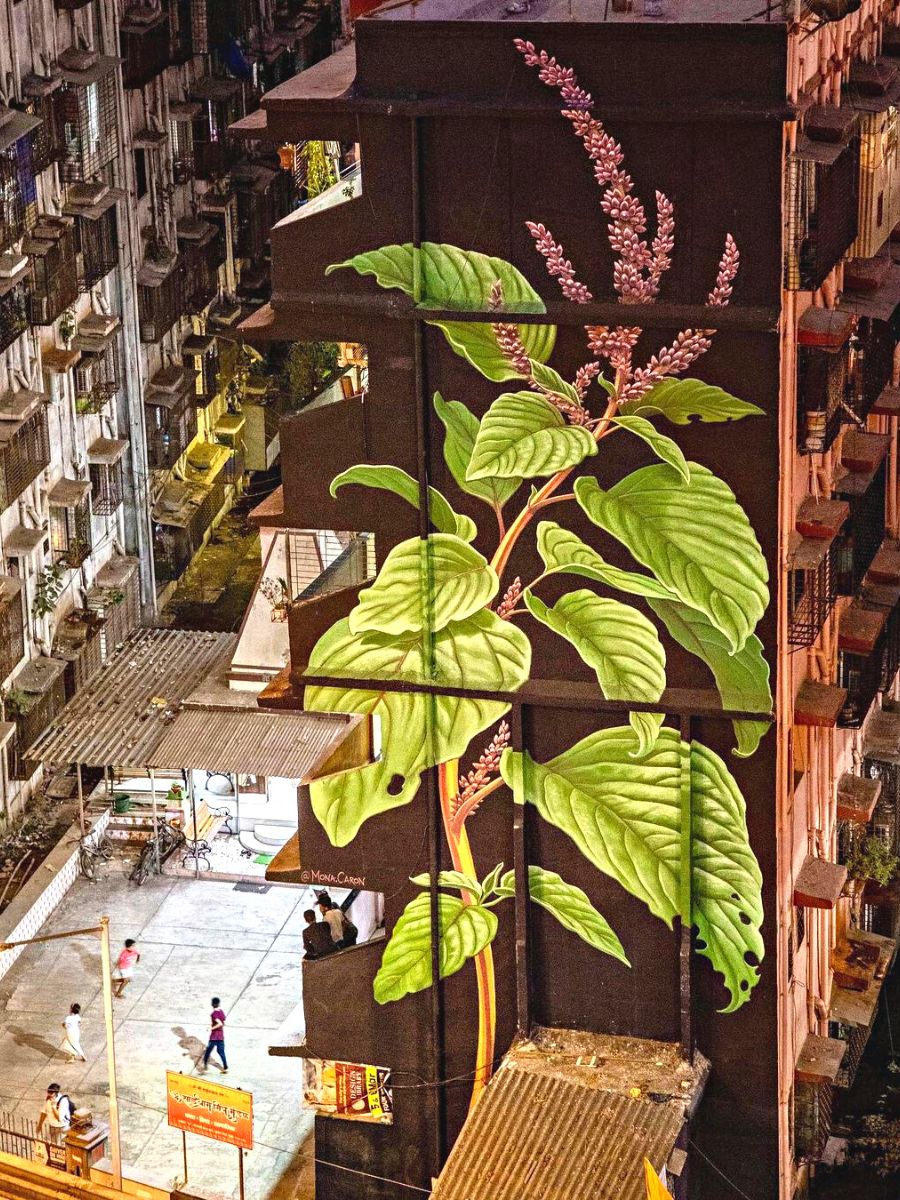 It demonstrates nature's perseverance and ability to overcome hurdles and affect our lives, often undetected. Her artwork depicts the essence of Kurdu, with its vivid green leaves and delicate blossoms blending with the chaotic cityscape, emphasizing its unwavering resolve to spread its healing energy.
2. Takla's Tenacity Painted by Mona Caron
Takla, a symbol of resilience in the face of adversity, is another extraordinary plant featured in Mona Caron's most recent artists' paintings. Takla, which is famed for its ability to grow in harsh conditions, reminds us of the strength we can discover within ourselves. Takla rises with brilliant blooms, bringing solace and hope despite the concrete jungle and scant resources.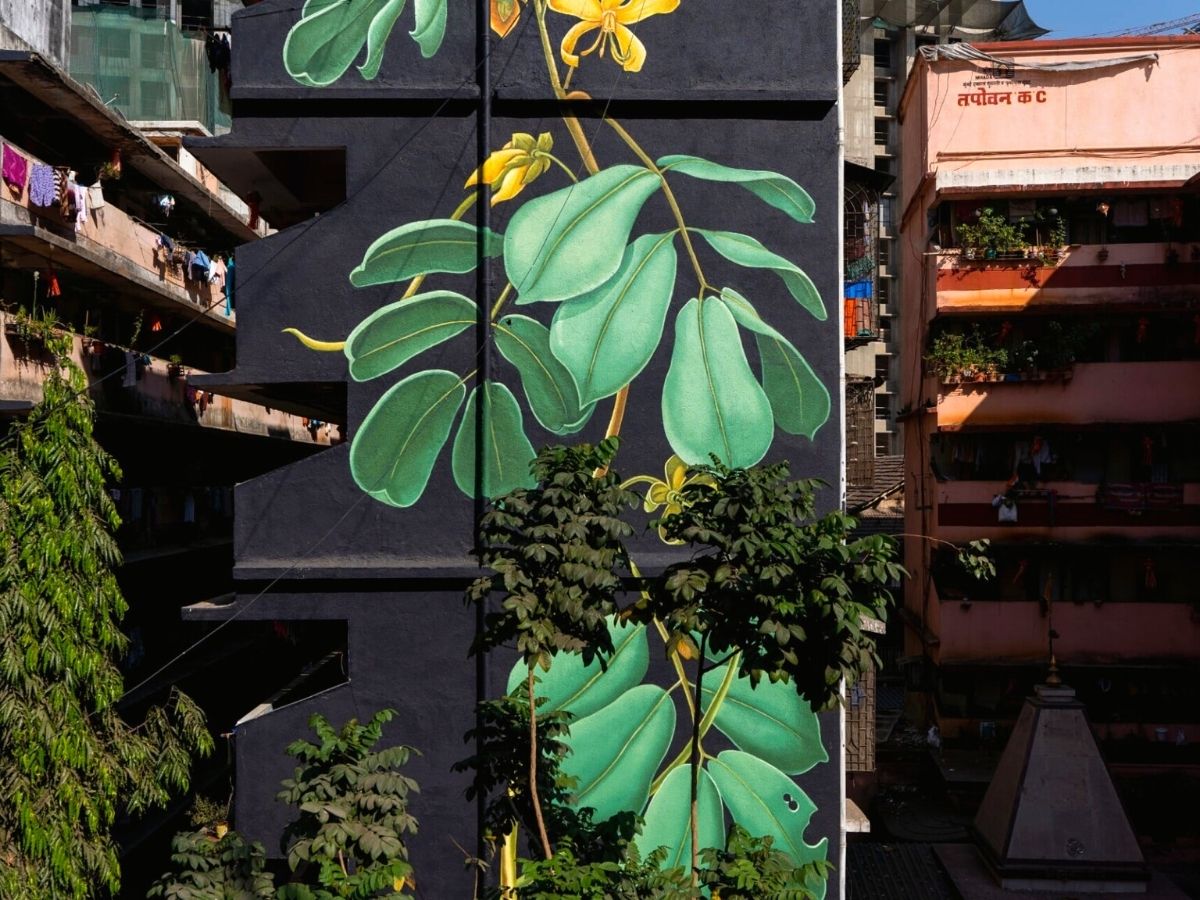 The mural illustrates Takla's perseverance, highlighting its delicate yet robust nature. The artwork reflects the plant's ability to thrive even under the worst conditions, acting as a reminder that there is beauty and power waiting to be uncovered inside the chaotic metropolitan scene.
3. Chhota Kalpa Medicinal Plant Seen on Mona Caron's Newest Murals in Mumbai
Mona also opted to highlight Chhota Kalpa, a plant with hidden riches under its leaves, among the bustling urban. The essence of healing and nourishment is carried by Chhota Kalpa, which is known for its therapeutic capabilities. The painting calls attention to the plant's potential to supply sustenance and well-being, which is often forgotten in the urban context.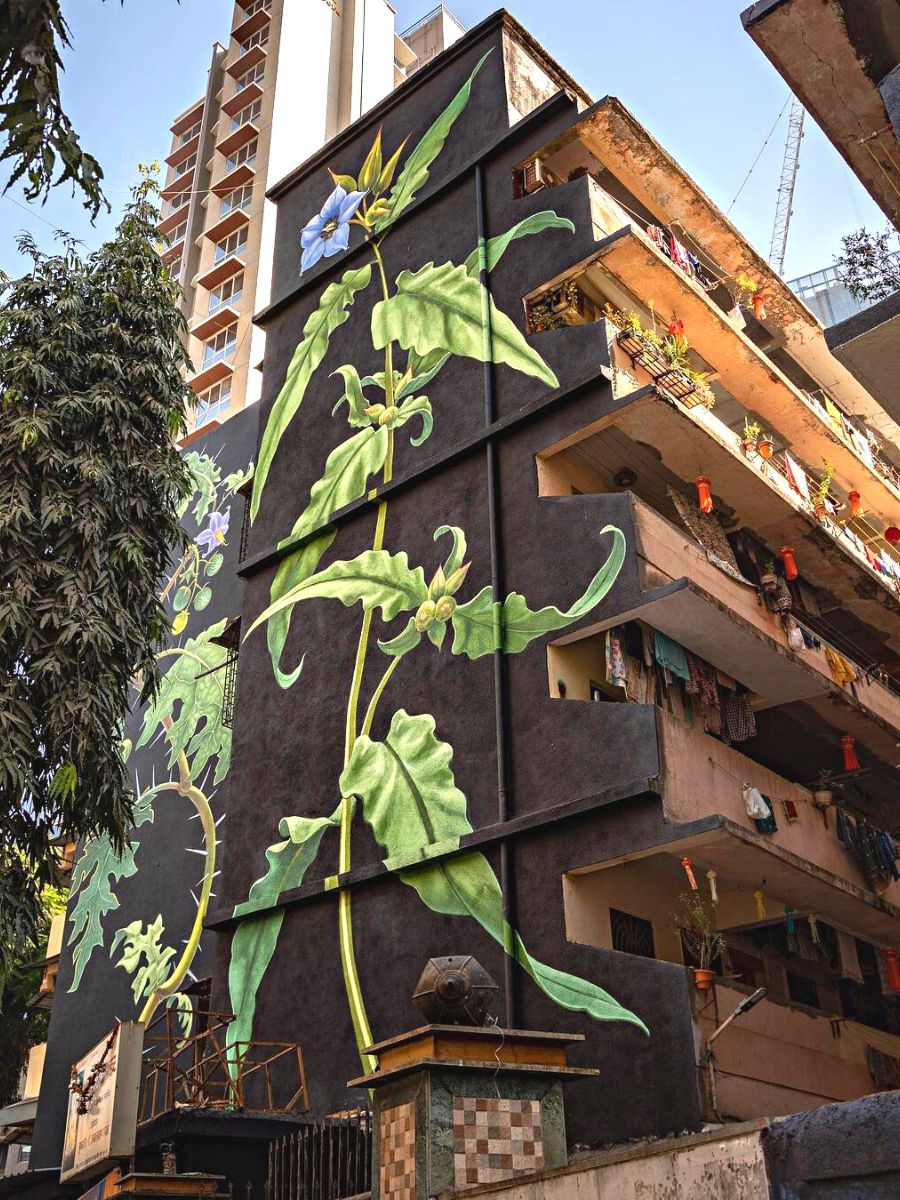 Her artwork reveals the plant's significance by displaying its beautiful green foliage and exquisite intricacies. Caron's paintings serve as a subtle reminder that there are wonderful gifts waiting to be explored and enjoyed among the chaos of ordinary life.
4. Kantakari's Plant Enduring Symbolism
The final plant featured in Mona Caron's mural series is Kantakari, embodying the spirit of endurance and strength. Kantakari, with its thorny stems and delicate flowers, perseveres in the face of challenges. The plant's ability to thrive in adverse conditions and bloom with radiant beauty symbolizes the human capacity to overcome obstacles and find beauty amidst the chaos. The meaningful mural captures Kantakari's essence, showcasing its thorny branches interwoven with the urban environment, reminding us that strength can be found in the most unexpected places.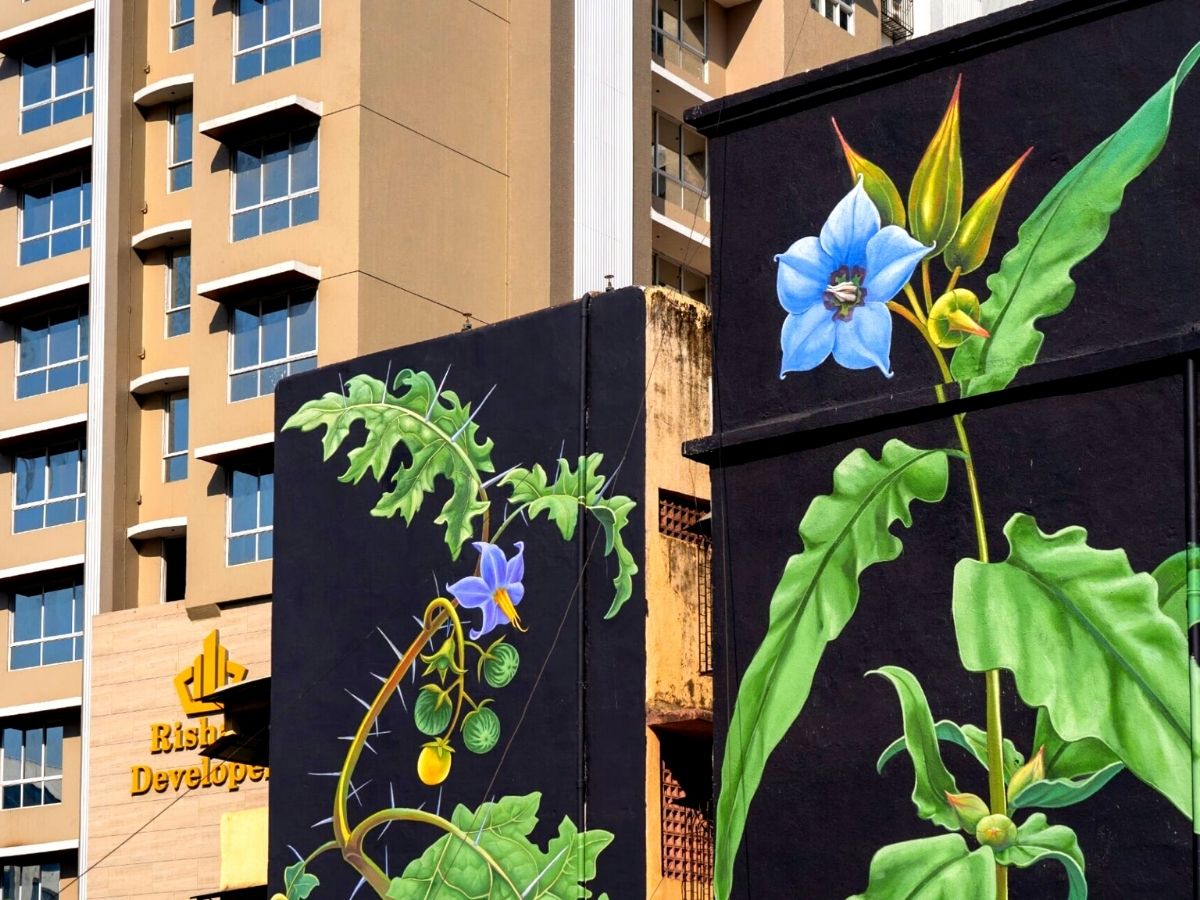 The works praise and advocate for their worth by celebrating their strength and tenacity. According to Mona, it takes proximity to the earth to reap its blessings and takes traditional knowledge to know how. These murals were created as part of this year's Mumbai Urban Art Festival organized by St+art India Foundation. Find more from Caron on her Instagram.
Photos by St+art India Foundation