In the heart of Mechelen in a beautiful place called "Le Pain Quotidien", the Masterclass Bloom Up of Tom de Houwer took place. Flower lovers talk about this class. Why? It seems that educational programs focus on different things. Tom wants his students to grow at all levels. As well as a person but also with flowers and skills. Their personal development is as important as the rest. One of the things he feels is important as a floral designer is exposure. In this case, these testimonials are Tom's exposure.
Testimonials About Bloom Up by Tom de Houwer
Tom de Houwer is a world-renewed floral designer. Many adore his design which is recognizable immediately. If you talk about signature design, that's it. Tom believes that when you make a design, it has a reason, who is it for, and what's the extra value for the world? Why do you design? Where does it have to take you? Bloom Up is an immersive masterclass to master new design skills and completely transform your mindset.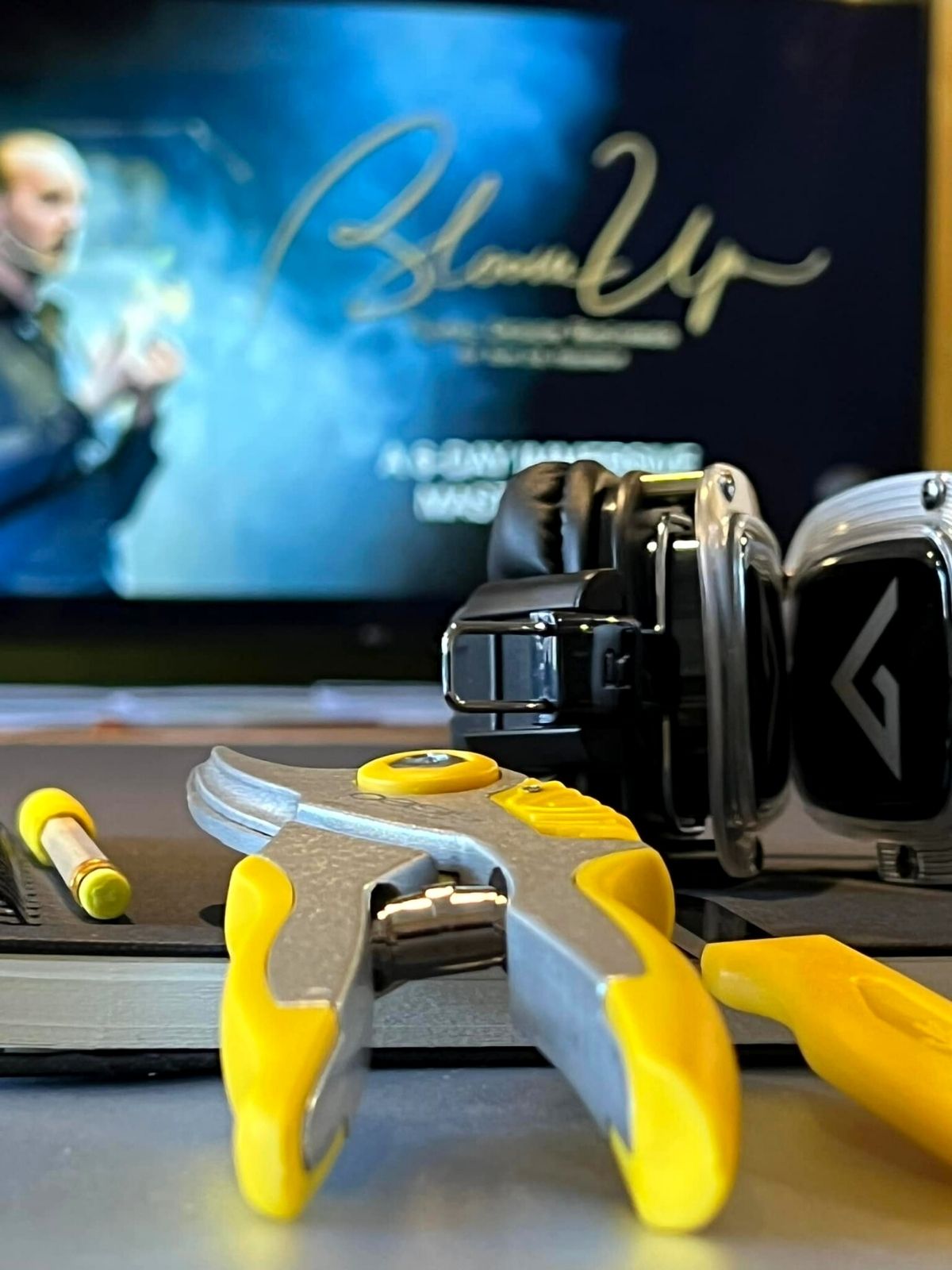 A Teacher, a Mentor, and a Floral Designer
Tom de Houwer
"I have condensed decades of research, discovery and experience that I can now deliver in my Masterclass amongst other designers from around the world. Bloom Up not only focuses on floral development, but personal development as well, where we focus on the individual behind the craftsmanship: the artist, the creator."

Oana Penciu
Oana Penciu is a designer from Bucharest and a flower shop owner. She started her journey in floristry in 2010. In 2012 she finished the Master's Course at Boerma Instituut in Aalsmeer and opened a flower shop in Bucharest. She knew right away that this is her path: creating beauty and expressing emotions through flowers.
Oana
"Renewel: repetition is the mother of skills. I go in with an open heart, not doubting myself. I brings me unicity, clarity, I can be my own me, nobody is judging me, no wrong, no right. I'm allowed to just grow my passion, and enjoy it."

"So it's about what I'm feeling when I'm in this masterclass, and I kept the feeling and the energy that came with it for a long time. My creative skills peak because of this coaching. That's what it is to, coaching in how to 'be' while designing. Tiime to renew this feeling."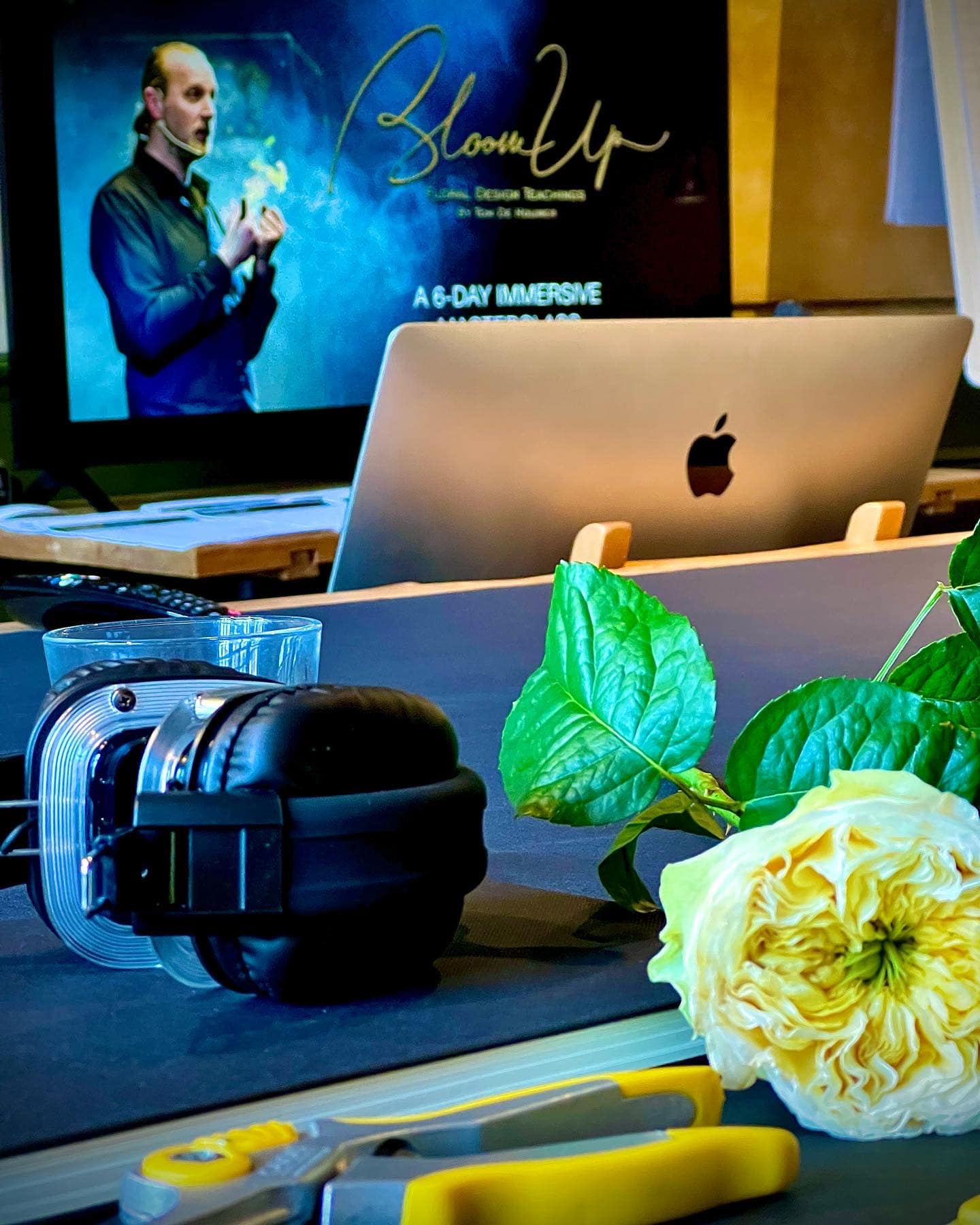 Anca Ungureanu
Anca Ungureanu and Catalina Mincu are the founders of An-Ca Events. This event organizing agency was founded in 2006, out of the desire and ambition to bring a new breath into the industry. It started with small events, attending specialized courses in the field and it grew slowly but surely. They have built, over the years, a team with young people, dedicated, attentive, and to the most complex requests of their clients.
Anca
"It's the different approach Tom has in designing It reminds me of Stijn: these two designers, Tom and Stijn. Both unique in their own way. Completely different, but they have such a clear signature style."

"Stijn could use everything existing as a base for his design, from brooms to trampoline circles, always mastering all his skills to show the flowers in the most beautiful way."

"Tom has a clean style of designing. When you see a design of his hand, it's clear it's his. He controls everything, the shape and structure is focus. The structure is always strong. To implement in my way of designing is my goal."
Cindy Gunther
After a military career, Cindy retrained as an artisan florist in 2009. She since had the chance to train and evolve in France and abroad. A flower is for her a means of expression without limit.
Cindy
"I embarked on the bloom up adventure with tom because in the middle of covid I finally had time to lean on myself. Working on myself, evolving, knowing what I wanted, what I no longer wanted, where I wanted to go and how, and Tom's program was really complete. It's not just a masterclass to learn new techniques. It's a coaching and mentoring program to learn and focus on our greatest strength: us. Tom accompanies each of us personally to pull us up."

"In one year of training, I learned more about myself than in 42 years. Tom takes the time to accompany us to make us evolve, whether personally or professionally, because in our job the two go hand in hand. With Tom we should not expect a classic training he will push us to our limits by using all the tools and techniques at his disposal and adapting them to the needs of each: breathing, techniques, experiments, personality tests,. .. This is a training in a small group, it is however adapted for everyone, to lead everyone towards their goal, to develop the qualities and strengths of everyone, to overcome the fears, founded or not, of everyone. It is not a simple workshop."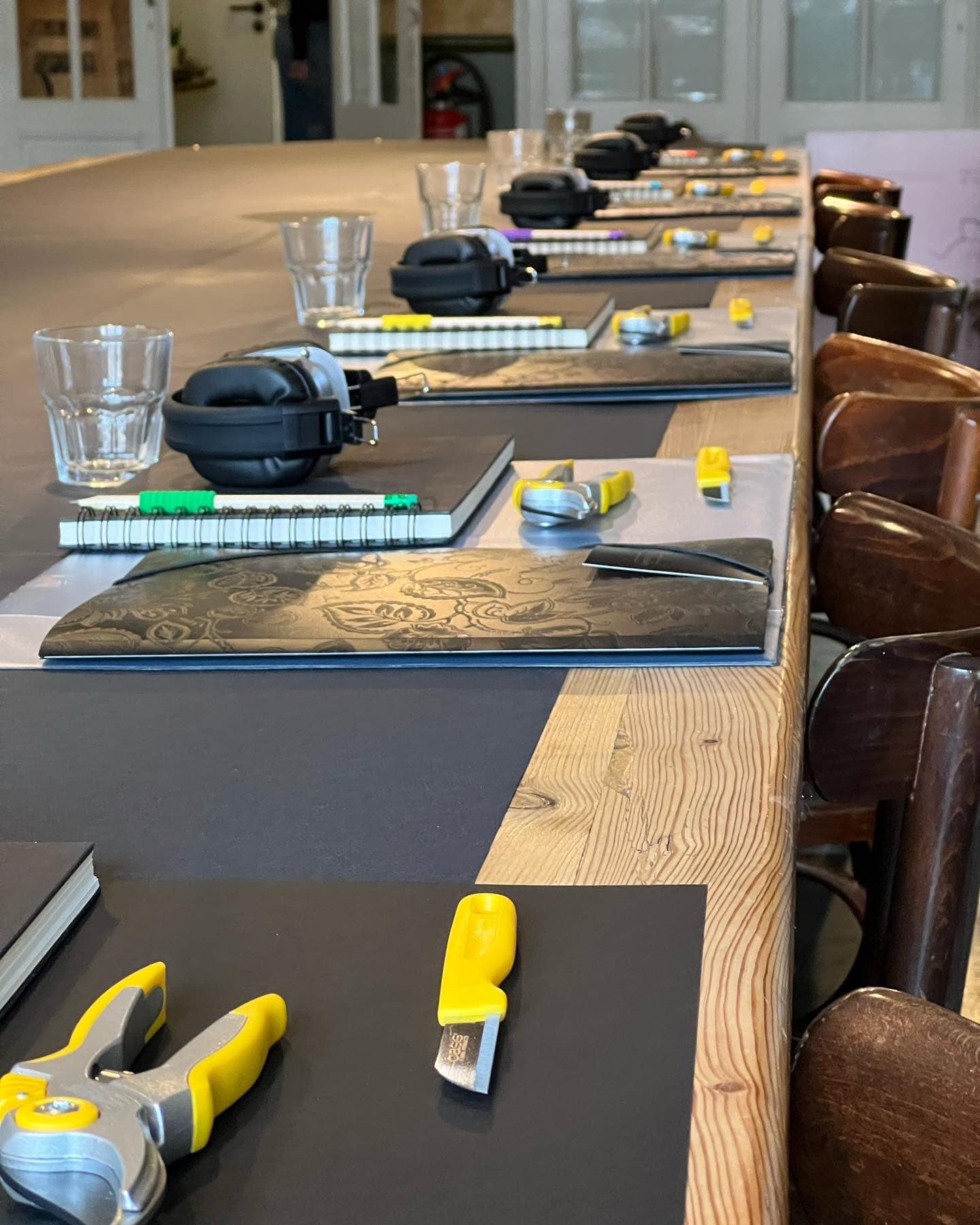 Keith Stanley
It's a path Keith Stanley choose, an educational path. Several programs in floristry are already done, and still digging deeper to find who he truly is. He wants to become a better designer and educator. The more that he learns and understands the more that he can give that knowledge to others. Being in a classroom with other designers who are there for the same reason is incredibly uplifting and supportive. It connected Keith to many like-minded people.
Keith
"I grew up in a family where everyone for five generations have been educators. So I understand the importance of educating myself in my chosen field. I wasn't the best student in high school and college, quite honestly I was bored and a bit restless. However with floral education classes it has been exciting, I feel energized and engaged in a way I wasn't before. Learning new ideas, concepts and techniques is helping take my design to a much higher level."

"Bloom Up was a game changer to me. I first met Tom De Houwer four years ago at Fleuramour. I was there as part of the EMC team doing one of the rooms. One morning I was having breakfast with Dalia Bortolotti and Julia Marie Schmitt, and Tom sat down with us. Our conversation that morning left a big impression on all of us. Tom didn't talk about himself, but instead asked each of us about the direction of our lives. Individually he was getting us to think about where we wanted our career to go. What is it that we really wanted to do? Two years later when I talked to him one on one about the Bloom Up Masterclass, he brought up that conversation we had that morning. He remembered specifically everything that I had said to him. He really understood where I needed to go before I did, and the Masterclass has helped me get that clarity I needed."