Dried and preserved flowers are very popular at the moment and with good reason. There are many benefits to working with them. Most florists will say that nothing beats a fresh flower but dried and preserved products provide us with a whole new realm of designing possibilities that you just can't achieve with short-lasting fresh blooms.
The Differences Between Dried Flowers and Preserved Flowers
Although they sometimes may appear alike, there are some distinctive differences between dried flowers and preserved flowers. This has everything to do with the preservation process. There are many ways to grant your flowers eternal life (pressing, placing them in sand, freeze-drying, microwaving, etc.) but today we're discussing the two most popular techniques.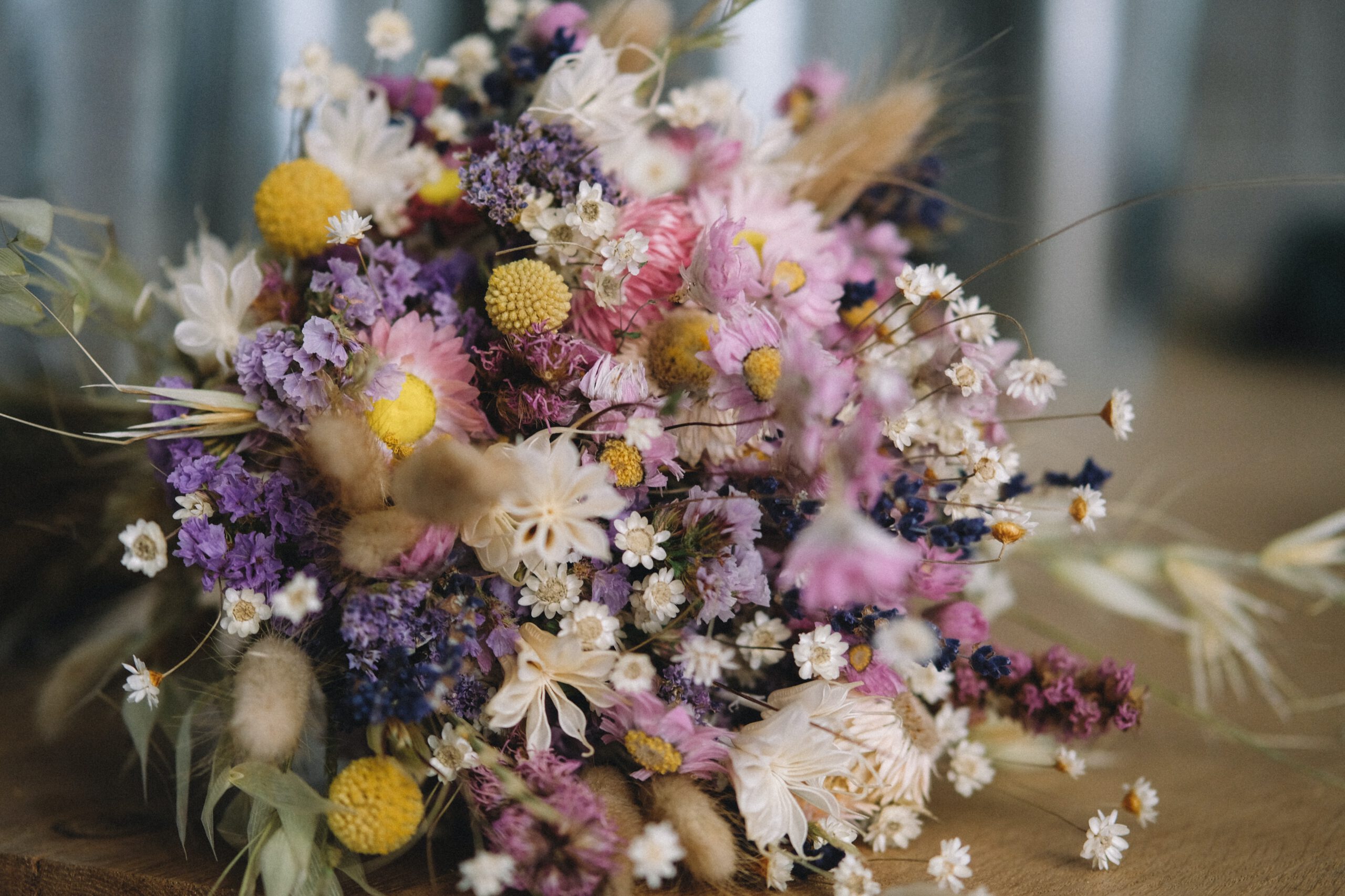 Dried Flowers
There are many different techniques to immortalize fresh flowers. Probably the best-known method to dry flowers is hanging them upside down in a moist-free and well-ventilated area. When the flowers are completely dry, they can undergo several treatments for coloration and setting so that the flowers regain some of their original appearances but this isn't a necessity. Many flowers are perfectly suitable to be dried naturally and although they generally lose quite a bit of their original color, you will still be left with a beautiful product with a rustic vibe.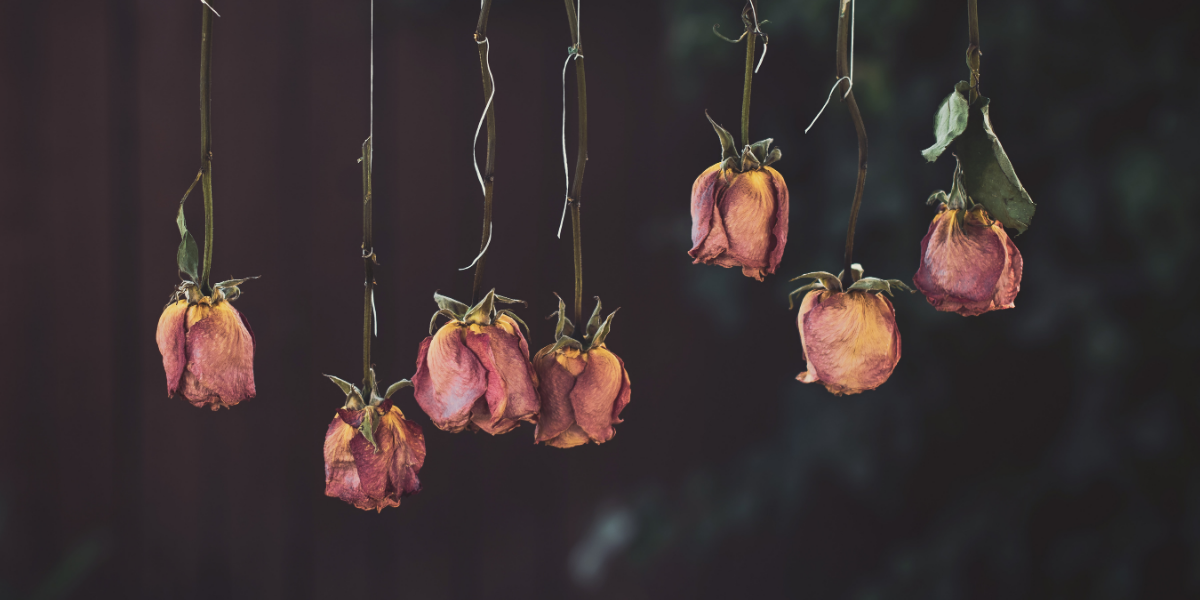 Dried flowers can last up to approximately one year. Even though the decaying process has slowed down by subtracting all liquids out of the flowers, it doesn't come to a complete halt. Furthermore, dried flowers are very susceptible to breakage and as time passes they will lose more of their coloration and petals will end up breaking or falling off.
Preserved Flowers
Preservation is also a form of drying but the main difference is the use of more refined techniques to preserve the flowers. This is achieved by placing the flowers in a glycerine mixture when they are in a perfect blooming state. By using glycerin, your flower will not dry out, keeping its graceful and lively form. This is because glycerin replaces water in the flower, resulting in a flower that never dries. The stem, leaves, and blooms will keep their texture and won't get wrinkled. The feel of the flower after using glycerin will be rubbery and flexible.
The disadvantage of using glycerin is that, while it keeps the flexible texture of the leaves and flowers intact, the color will fade with time. That is why often food coloring and other dyes are added to preserve or enhance the color. Another disadvantage is that glycerin isn't cost-effective and it can take up to six weeks for the flowers to set completely. But a huge pro is that preserved flowers can be enjoyed for up to several years with minimal care.
The Benefits of Working with Dried and Preserved Flowers
Preserved or dried flowers are a great option to make a plethora of original floral designs with. They carry a lot of economical value due to their longevity. Besides the obvious convenience of not having to water your flowers, a huge perk of working with them is their year-round availability. Dried and preserved flowers come in all kinds of colors, shapes, and sizes and can be used every season of the year. These products are a huge favorite for event design, seeing as in comparison to fresh flowers, they allow you to set up several days in advance and will remain their beauty throughout the whole event. That's why you'll often see them in floral decorations for hotels, restaurants, and offices.
Mix it Up
Luckily, you don't have to choose to work with one or the other. Preserved flowers combine perfectly with dried products as well as fresh blooms. Many designers combine them to create arrangements that are both fresh-looking and cost-effective at the same time. Probably the biggest perk of arrangements that combine dried, preserved, and fresh flowers is that when the flowers need to be changed, you don't have to change the complete floral composition, resulting in a reduced price for renovating the arrangement.
Do you like to work with dried and preserved flowers? Show it to the world by tagging @thursdofficial or use #thursd in order to get featured on our platforms. Want to know more about the dried flower trend and see some amazing designs by other floral designers? Then head over to our article What is the Actual Vase Life of Dried Flowers (and read about this trend from a florist's perspective).