David Austin roses are world-renowed for their unique beauty, glorious color, character and scent. Using a combination of art and science, they have developed their collection of cut-flower roses, bred to perform outstandingly in bouquets and arrangements. Today, the rose David Austin Eugenie™ (Ausimage) is taking the spotlight.
The Delicate and Divine David Austin Eugenie Rose
Each of the roses in the David Austin collection has her own personality, but they all share the same hallmark of enchanting beauty and unforgettable charm. The David Austin Cut Rose Collection is available all year round from floral designers and flower wholesalers worldwide.
David J C Austin, Managing Director at David Austin Roses: "Each of our cut roses has its own signature style. As they open and evolve, some reveal surprising and subtle shifts in form, texture or color that enhance their charm. Others seduce with complex fragrances."
Flamboyant Rosettes and Absolute Grace
A delicate and divinely colored rose, David Austin Eugenie™ has a pretty blush apricot and peach center that diffuses outwards to paler, creamy tones. A delicate and divinely colored rose, her wonderfully frilly petals are both captivating and characterful.
She blossoms into a flamboyant rosette that loves to perform with absolute grace. The finale is her medium scent of myrrh and aniseed, which is simply mesmerizing.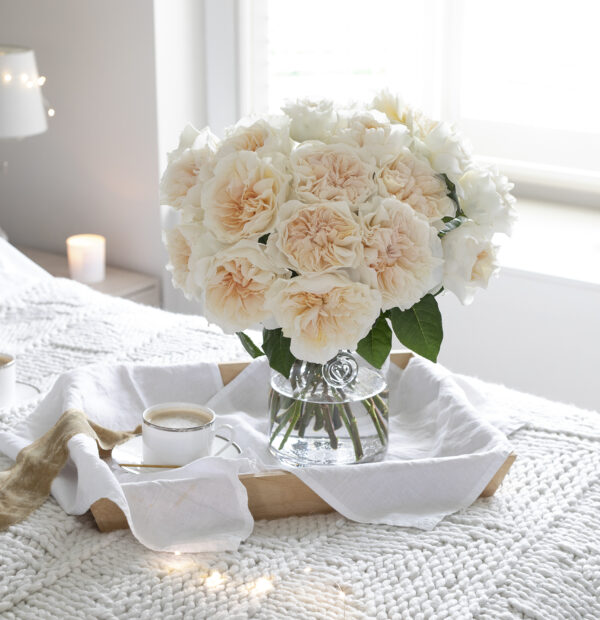 From Bud to Open Bloom
David Austin Eugenie may take up to 4 days in her graceful transformation, opening from a tight unassuming bud to reveal her radiant blush center and ruffled petals. Watch David Austin Eugenie unfurl her petals in the video below.
The Audrey Hepburn of the Rose World
For 1950s Hollywood glamour, David Austin Eugenie is the ideal nomination. She combines a playfulness, undeniable style and charisma that is difficult to define…think of Eugenie as the Audrey Hepburn of the rose world.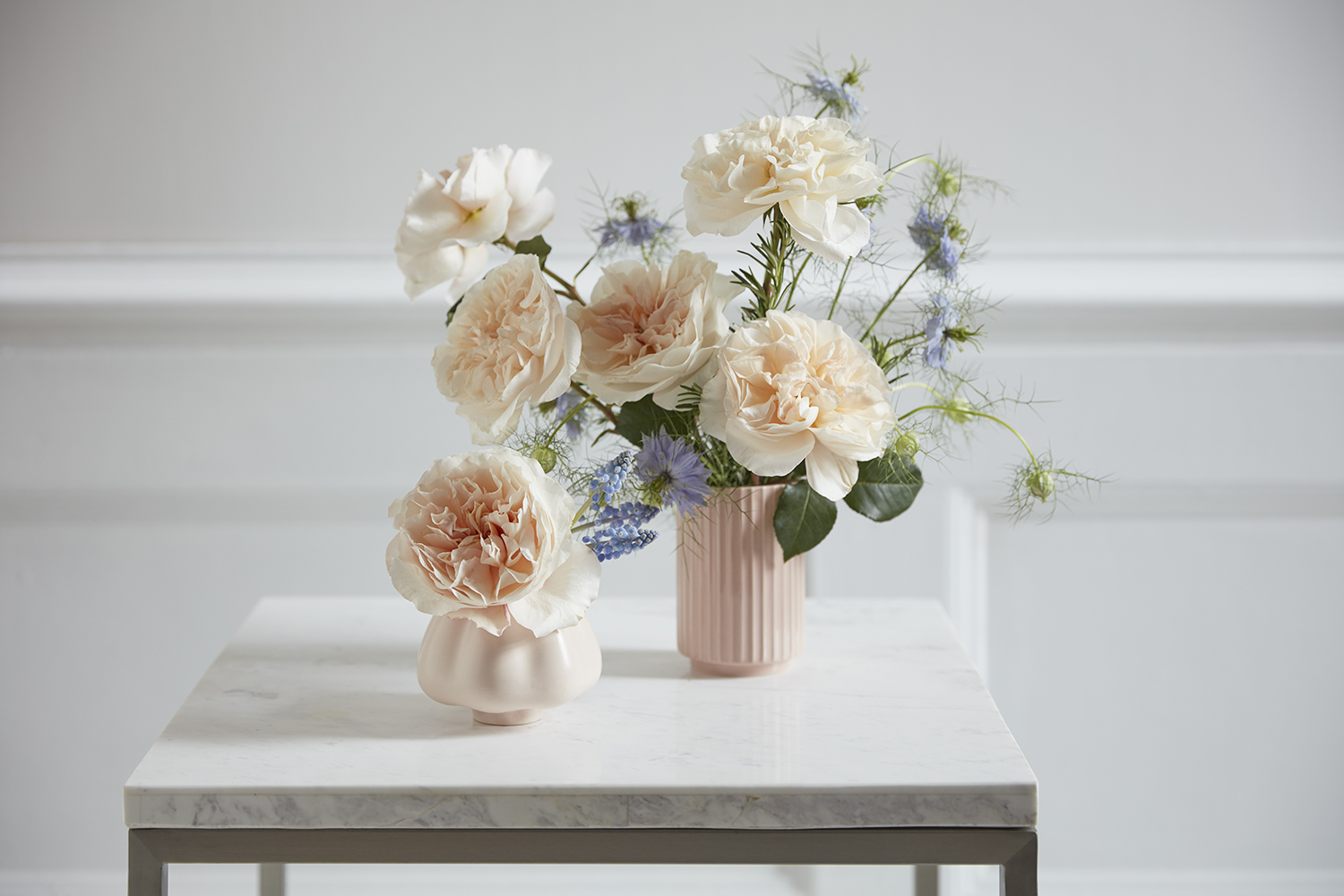 Steph Turpin floral designer of Fairy Nuff Flowers: "Eugenie is a dreamy rose. Beautifully soft and romantic with blooms packed full of petals in a warm white, opening to soft peach and apricot. It's an incredibly elegant rose that works perfectly on its own or paired with stocks, delphiniums and other delights to make a super pretty, sumptuous bouquet. Definitely one of Fairy Nuff's favourites."
About David Austin Roses
David Austin Roses creates exceptional world-class roses designed for weddings, events, and floral gifts. Their story is one of discovery and innovation, starting simply as a hobby in the 1940s but it has flourished to be at the forefront of rose design and expert craftsmanship. Very few florists around the world are not familiar with the brand.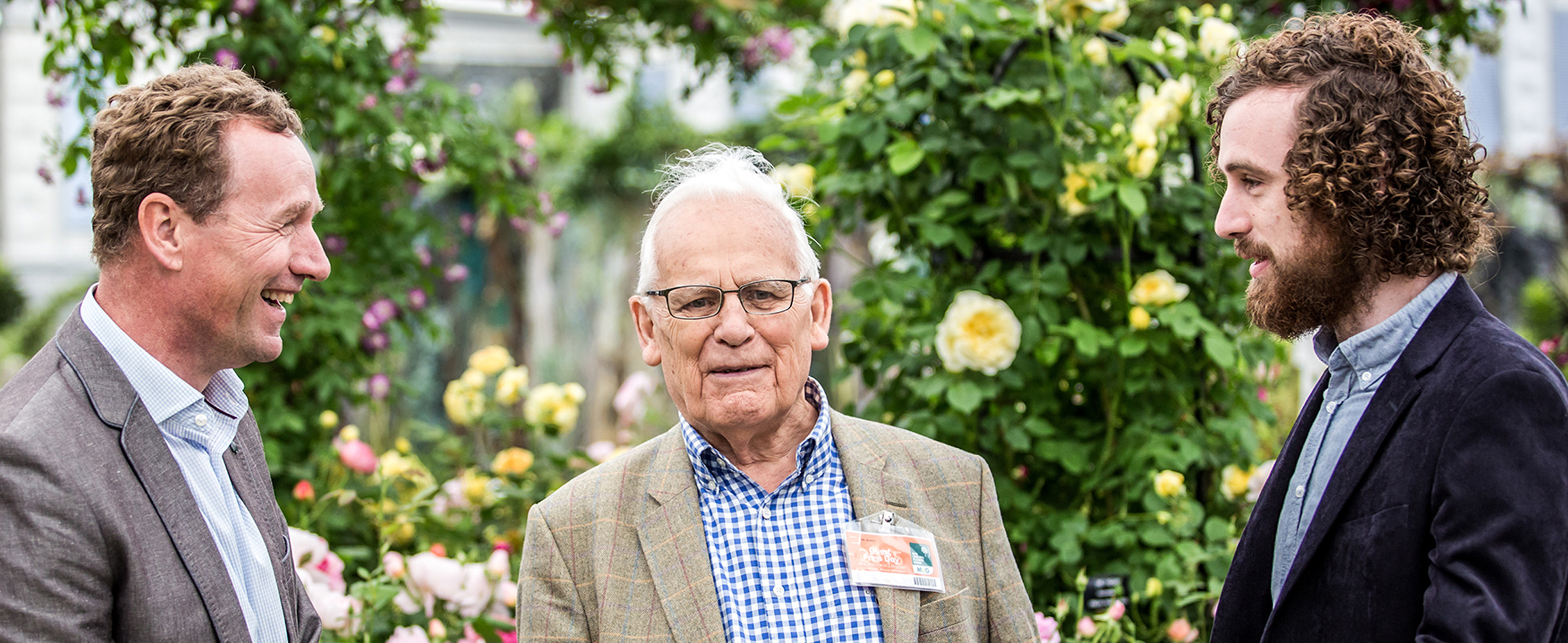 Rooted in the English countryside, their story spans three generations of one family. For over seventy years they have been breeding roses. Today, Mr. Austin's son, David J C Austin, and grandson, Richard, are at the helm of the business. Their collective values remain true to the lifetime's work of their founder – a legacy that continues. For more information about the rose David Austin Eugenie and the other beauties from the collection, visit davidaustin.com