Who is behind Tulipina and what has her career in the floral industry been like? You're about to submerge in all the juicy flower deets on Kiana Underwood, the founder of Tulipina, an internationally renowned floral design studio creating bespoke floral experiences for ultra-luxury weddings and events.
Tulipina - An Inspiring Floral Design Studio
Born in Tehran and greatly inspired by her grandfather's garden there, Kiana Underwood founded Tulipina in 2011, and since then has built a solid reputation as one of the most sought-after floral designers in the United States.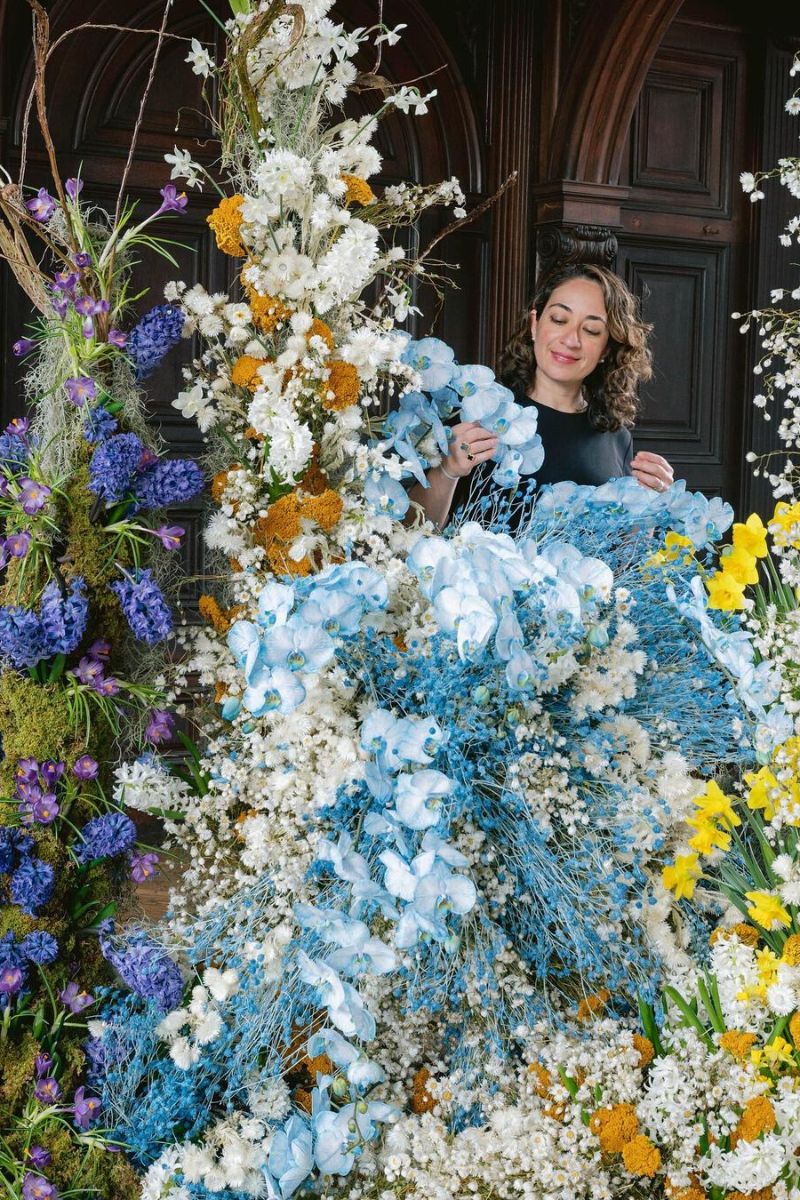 Nowadays, she has swelled and risen rapidly in the flower industry with a jet-set clientele and hundreds of thousands of followers on Instagram, enabling her to engage with a global audience. Most of her work is based in NYC and Como, Italy, where she focuses and emphasizes her floral work around wedding and event decor.
How Has Tulipina Shaped the Flower Industry?
Tulipina design's owner, Kiana Underwood travels the world giving courses that are centered on her elaborate old-world arrangements, which she posts on her Instagram account for people to seek floral inspiration. And the truth is, Tulipina is quite an inspirational platform for everyone looking to dive deep into the flower world.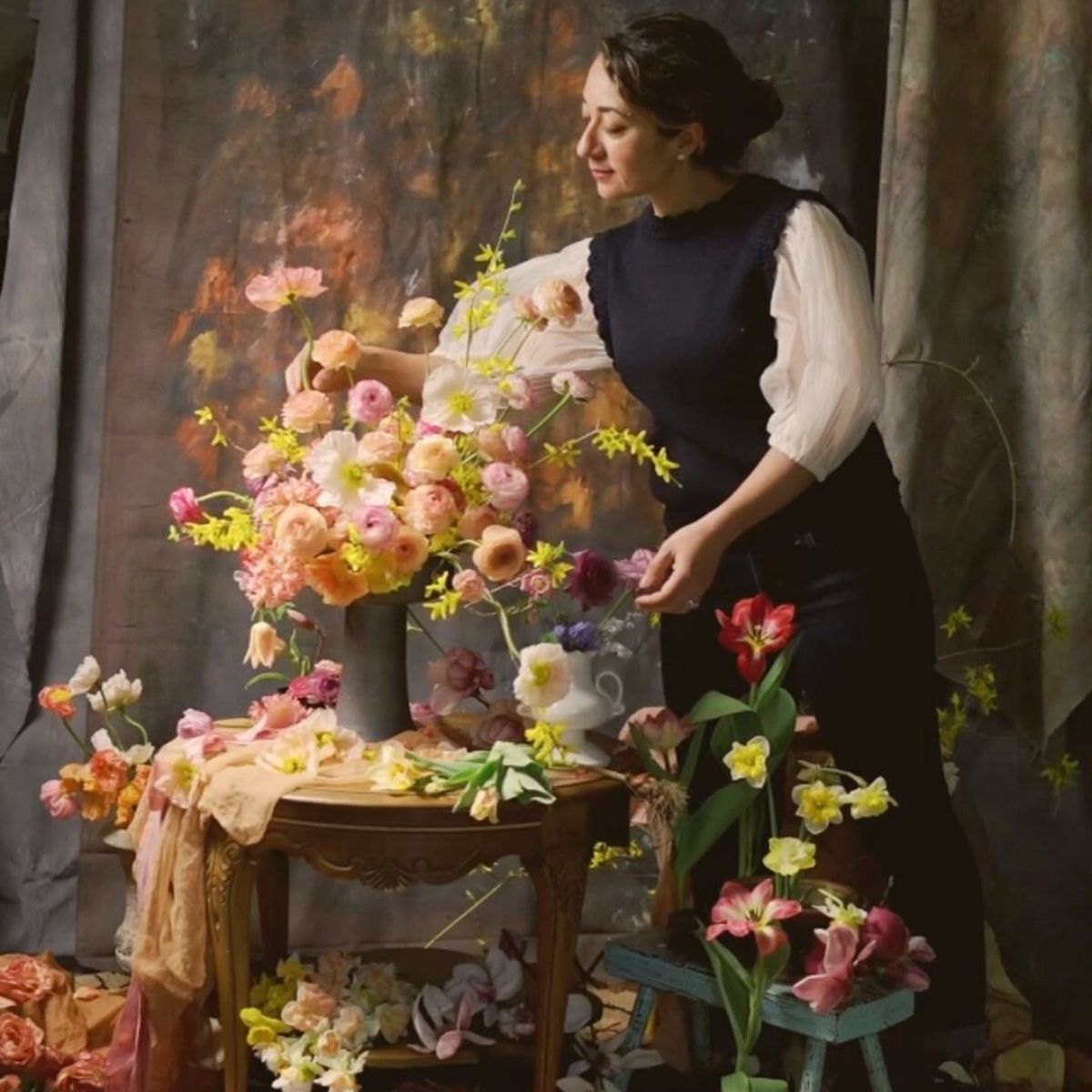 Along with her courses, she focused a great part of her career on creating seasonal, monochromatic designs which resulted to be the centerpiece of her debut book, "Color Me Floral", giving us a peek at her personality and her world.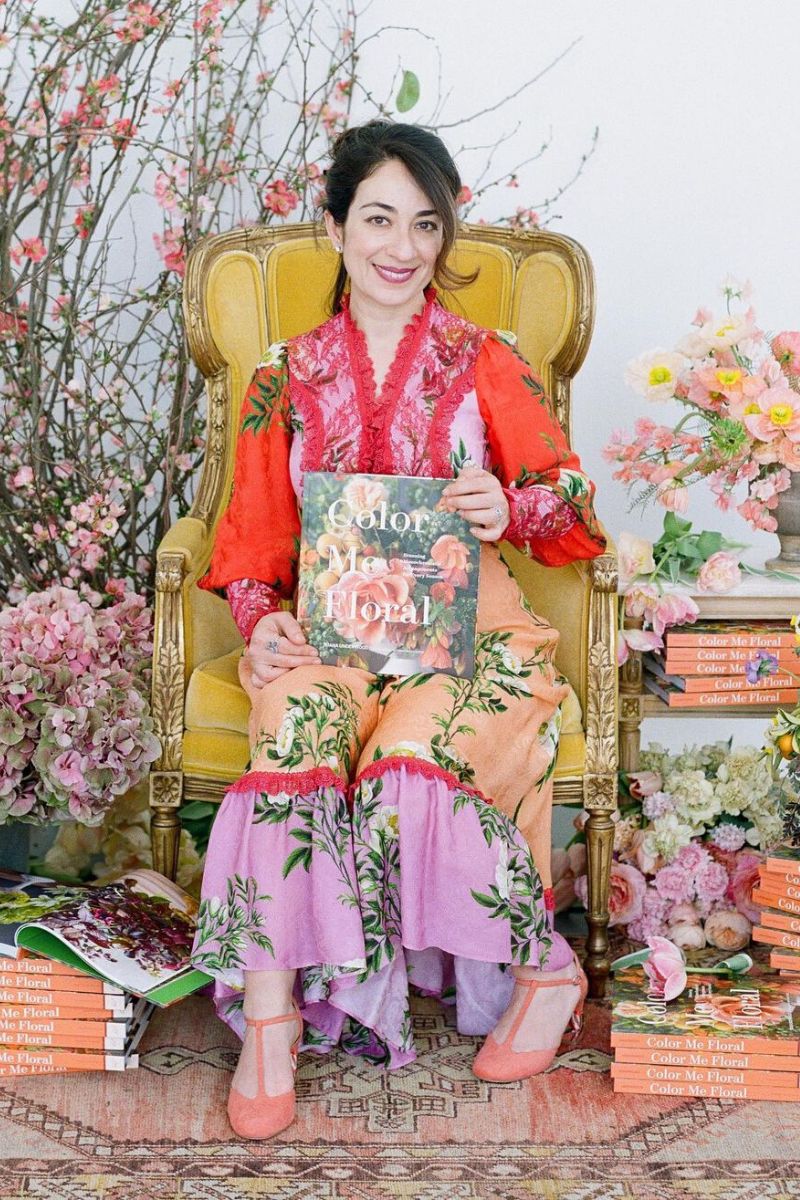 What Makes Her Floral Designs So Attractive and Unique?
Underwood's compositions are particularly bloom-rich: flowers are the stars, whether she is seeking out the very best seasonal stems from a neighborhood nursery or flower market, or cutting geraniums or magnolia branches from her own garden. Alongside these, she incorporates unexpected elements such as dates, strawberries, and citrus fruits.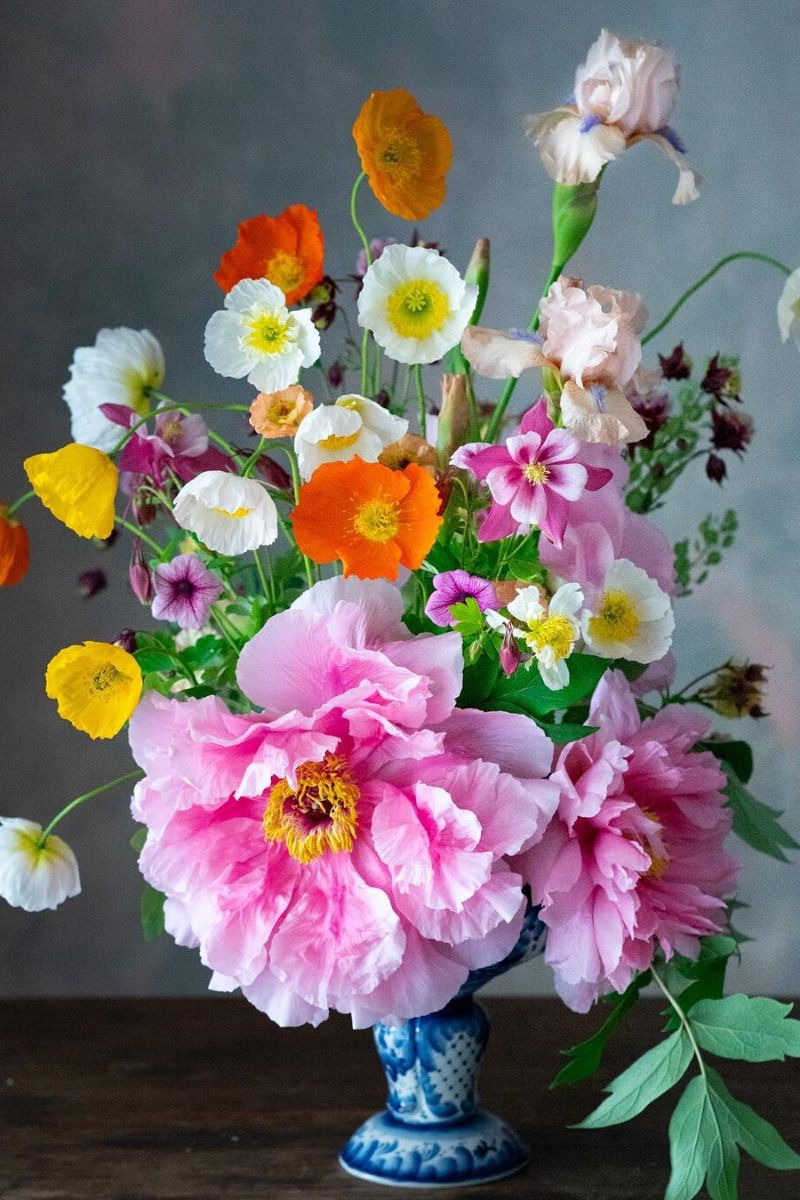 Describing Her Style in 3 Words
Kiana was able to express more of her style and trends when it comes to flowers. For every creation at Tulipina, Underwood can describe her floral style as abundant, colorful, and complex. Alongside, her favorite flower is the Ranunculus due to the fact the gorgeous flower represents her personality because of its variation and resilience, core values of Tulipina.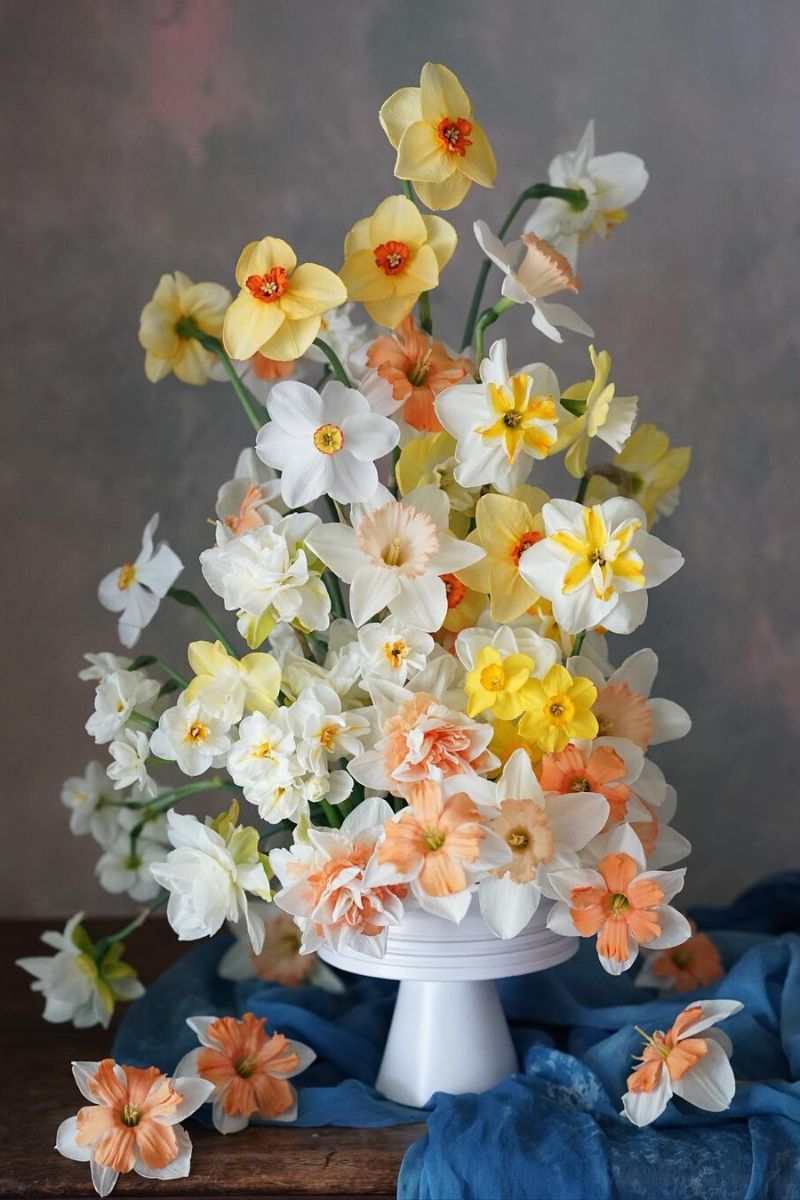 One of Her Most Inspiring Floral Designs
A piece created for the De Young Museum in San Francisco includes autumnal black grapes in an arrangement inspired by Dutch Old Master paintings. At first glance, many of her lush creations may seem impossible to copy, but Underwood is a designer more willing than most to share the secrets of her trade.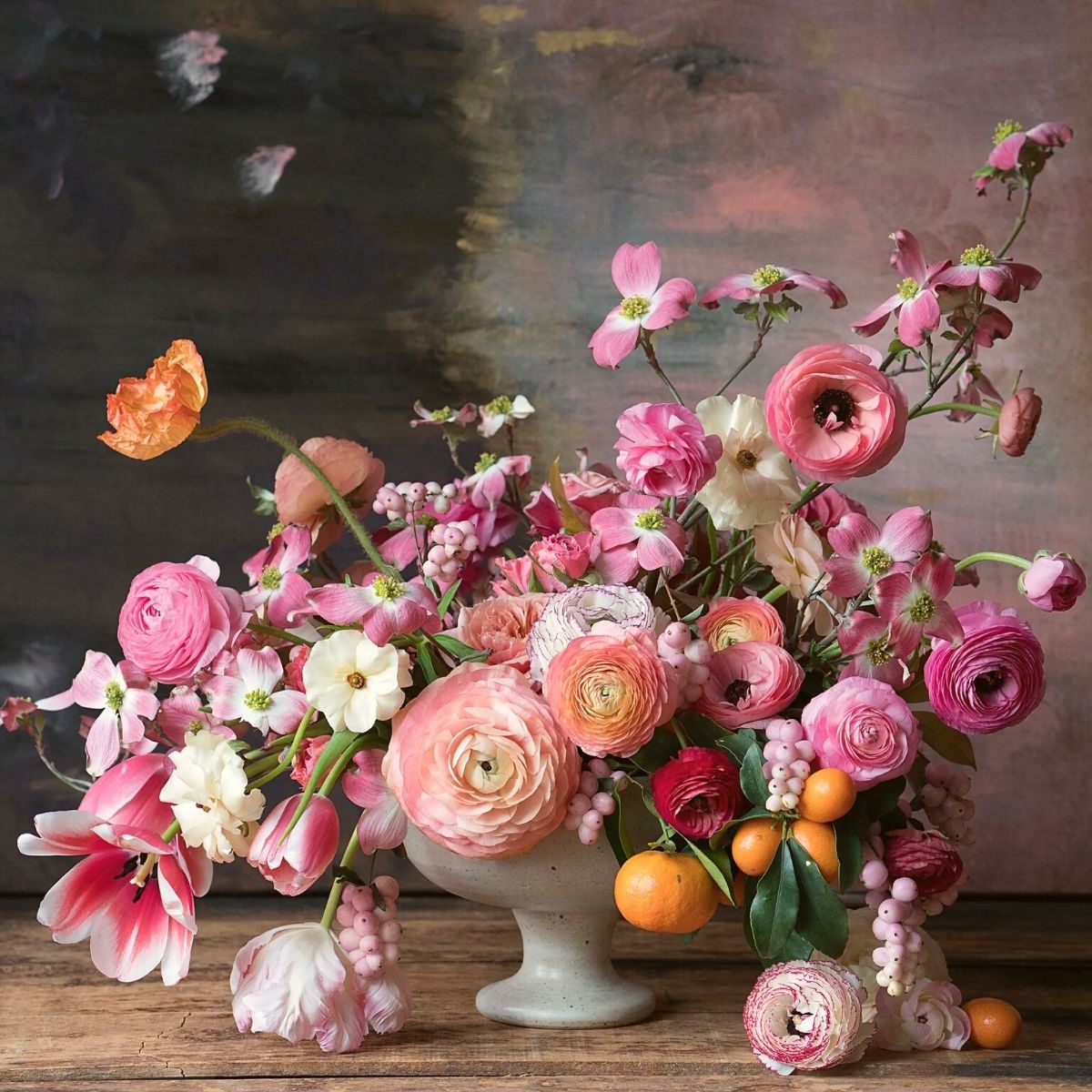 This is only one of the thousands of flower arrangements she has created that have without a doubt caused a "wow" and straightforward awe among flower fans. Check out a few more below!
If You Love Flowers You Can Learn with Tulipina
Teaching takes her all over the world – Jakarta, Seoul, Moscow, Kyiv, Santiago, and Rome – where she holds master classes that o er a generous insight into the technicalities behind her oral designs. Online, she provides themed classes on the art of Tulipina-style flower arranging, covering everything from vessel selection to advice on color schemes.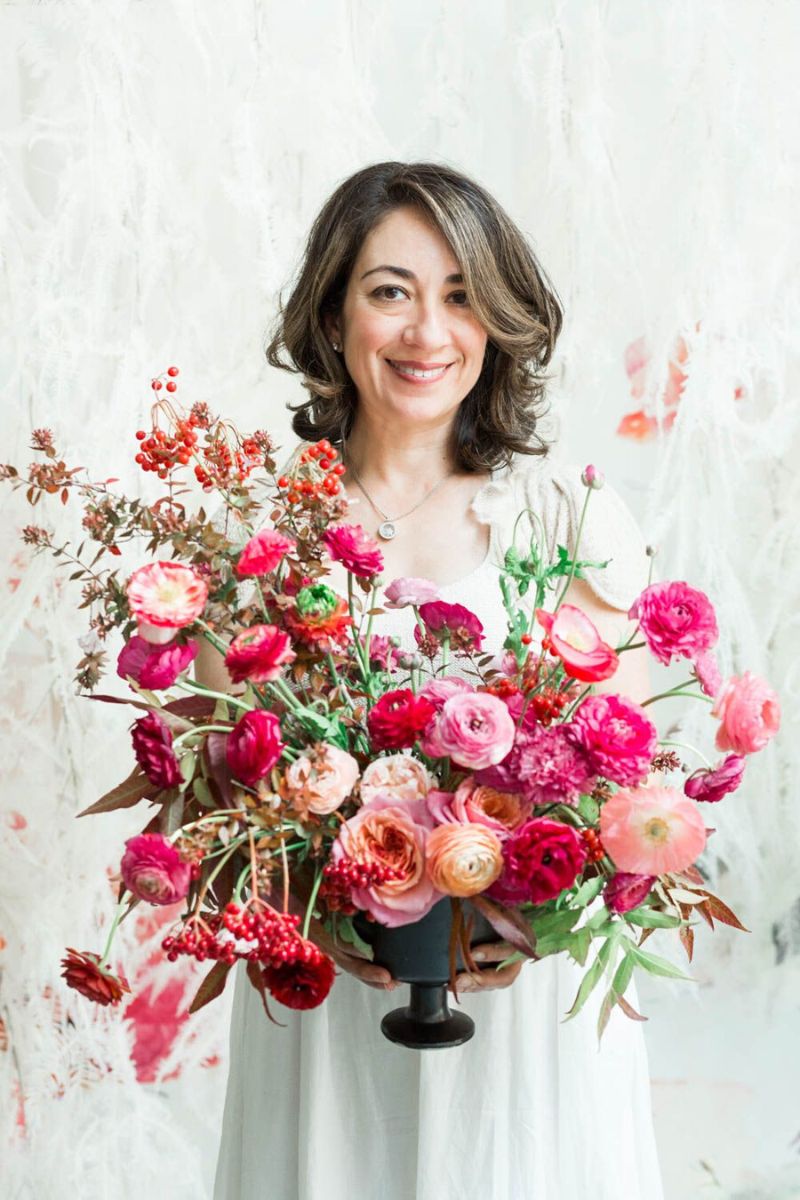 When you feel a lack of floral inspiration, Tulipina along with Kiana's creative assets will be there to help you along the way.
Photos: Tulipina