"Iconic Roses for Life's Extraordinary Moments" is not just the tag line that accompanies
Rosaprima
's logo, it is quite literally the overarching purpose and driving force behind the vision of the company at large.
The Finest and Most Luxurious Roses on the Planet
Over the last 26 years, Rosaprima has cultivated the finest and most luxurious roses on the planet, setting the standard by which all others are measured. With a collection of over 160 different varieties ranging from classic reds to the daintiest wedding garden roses, we are constantly looking to curate the highest quality stems.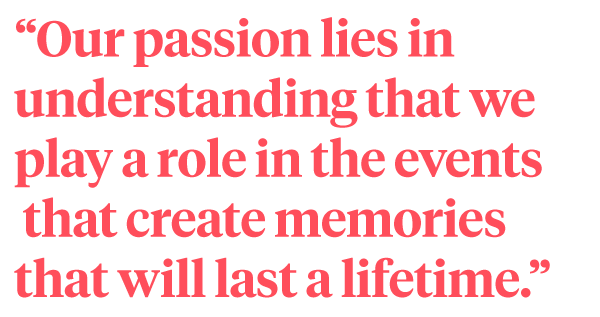 We take great pride and personal responsibility in the fact that every day our products become part of the most meaningful moments in a person's life; whether it be a time of mourning for a lost loved one or celebrating that long-awaited wedding day, Rosaprima is dedicated to honoring every one of them with elegance and beauty.
Ideal Conditions for Roses to Flourish
Located in the Guachalá region of Ecuador (just two hours north of Quito, the nation's capital), Rosaprima houses a 400-acre estate where thousands of different varieties are tested, nurtured, and eventually harvested. High in the Andes mountains, at over 9,000 feet above sea level, the area where our farm is located provides ideal conditions for roses to flourish into their maximum potential. The land has lent itself to suit rose growth for centuries, being that the soil is highly fertile and regularly enriched by the pristine waters supplied by the glaciers of the Cayambe volcano. We know that a strong environment will naturally produce strong roses, which is why we are unwilling to compromise on the sustainability of our farming practices. The maintenance and care for our surroundings are too important to neglect and we are keen on consistently searching how to implement the best and safest methods into our farming systems.
A Heart for the Environment
We believe true beauty comes from within, so our roses reflect what we stand for: the highest work ethic and professionalism, the best quality and freshness, and stringent standards in environmental and social responsibility. Since our inception in 1995, sustainability has been an integral part of our business and as such we have taken steps towards improving our practices in different areas. In our efforts to uphold sustainability we have had the honor to be recognized by several institutions that aim to reduce waste and conserve resources around the globe. In 2013 we were proud to become certified by the Rainforest Alliance, a non-profit organization working in more than sixty countries for over three decades to create a better future for people and nature. Rosaprima has a heart for the environment because the roses we are passionate about are part of the earth, sprouting from the ground and depending on its surroundings.
Handcrafted by Master Growers
We set the tone. Rosaprima prides itself in setting the standard for quality and luxury roses. Over almost three decades, our breeding process has been routinely refined to create the most sought-after blooms on the market. Our roses are handcrafted by master growers who take great pleasure in producing exquisite roses that are now celebrated around the globe. Maintaining the standard of quality we expect is not an easy task, in fact, it is quite tedious to pursue. Skilled growers carefully analyze every individual bud and pay close attention to detail in order to attain a rose that is truly remarkable. The strong partnerships we have built with master growers over the years have allowed Rosaprima to release a line of six exclusive varieties, many of them award-winning, like RP Black Pearl. Additionally, we have the privilege of being one of the few growers of the
David Austin
garden rose wedding line; dainty and fragrant cupped roses that are coveted during the wedding season.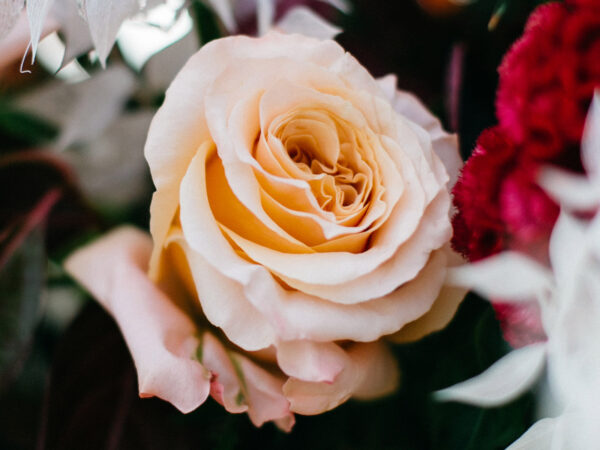 State-of-the-art Packaging Procedures
Once our roses have reached their prime, they are ready to be assessed for harvesting, packaging, and shipping. Our roses are prepared and boxed using state-of-the-art packaging procedures. Due to our innovative techniques, we are able to sustain a temperature-controlled supply chain from processing station, to packaging counter, to truck, to airport, to warehouse, and finally to the customer. This is also how we can maximize freshness and vase life, ensuring that the last person to work with our roses gets the very most out of their blooms.
Create More Than Just Another Arrangement or Bouquet
Eventually, millions of roses will make their way into the hands of thousands of florists, designers, and retailers all over the world. What they will create with our products will be more than just another arrangement or bouquet, they will build a piece that will mean something to someone. That is what we are all about. No matter how big or small, extravagant or simple, our passion lies in understanding that we play a role in the events that create memories that will last a lifetime. There is intentionality behind every aspect of our company because we realize that those moments are what ultimately matters in life and will even outlive the roses we produce.
Rosaprima
's winning spirit and passion for beauty will always compel us to put forth the best roses in the world.
Over 130 Roses Varieties
Check the full
Rosaprima collection here
. Which ones of our +130 varieties are yours? Pick your favorite exclusive rose, garden rose, or standard rose. Choose from over a dozen colors.
Watch Rosaprima
Discover Rosaprima in these videos. Get inspired by our roses at special occasions like weddings.
A Rosaprima Experience "Farm Tour"
An English Country Wedding
Rosaprima's Top #10 2020 Moments
A Rosaprima Wedding Experience
Rosaprima for Karen Tran Floral Experience | Lake Como, Italy 2016
Contact Rosaprima
For more information, questions or requests, do not hesitate to contact us. International Headquarters: Rosaprima International LLC, 175 SW 7th Street, Suite 2301 Miami, FL 33130 United States of America Phone: +1 (305) 644-8459 +1 (866) 97-PRIMA