There's nothing more beautiful than finding inspiration in life's greatest visual pleasure - the shape and color of flowers. With the Floral Trend Color of 2023, 'Passion Red' coming up rapidly, you won't want to miss out on seeing the most instagrammable floral designs in Passion Red.
Passion Red Instagrammable Floral Designs
Are you lacking the usual floral IG inspo to get motivated to create your own spectacular floral designs? Worry no more because these floral designs in the Floral Trend Color of 2023, 'Pssion Red' will genuinely steal your heart at first sight, plus all of them are officially very, very instagrammable. Read all about the trend color in the article 'Thursd Floral Trend Color 2023 - Passion Red'.
1. Ariella Chezar
Ariella Chezar is a floral designer, co-owner of Ariella New York a flower shop, stylist, and grower of sustainable flowers. Her passion lies in creating magical floral arrangements for any special occasion, especially weddings. Just as her passion shows in all her floral designs, she's managed to create one in the Floral Trend Color of 2023 - Passion Red. Check out the stunner below!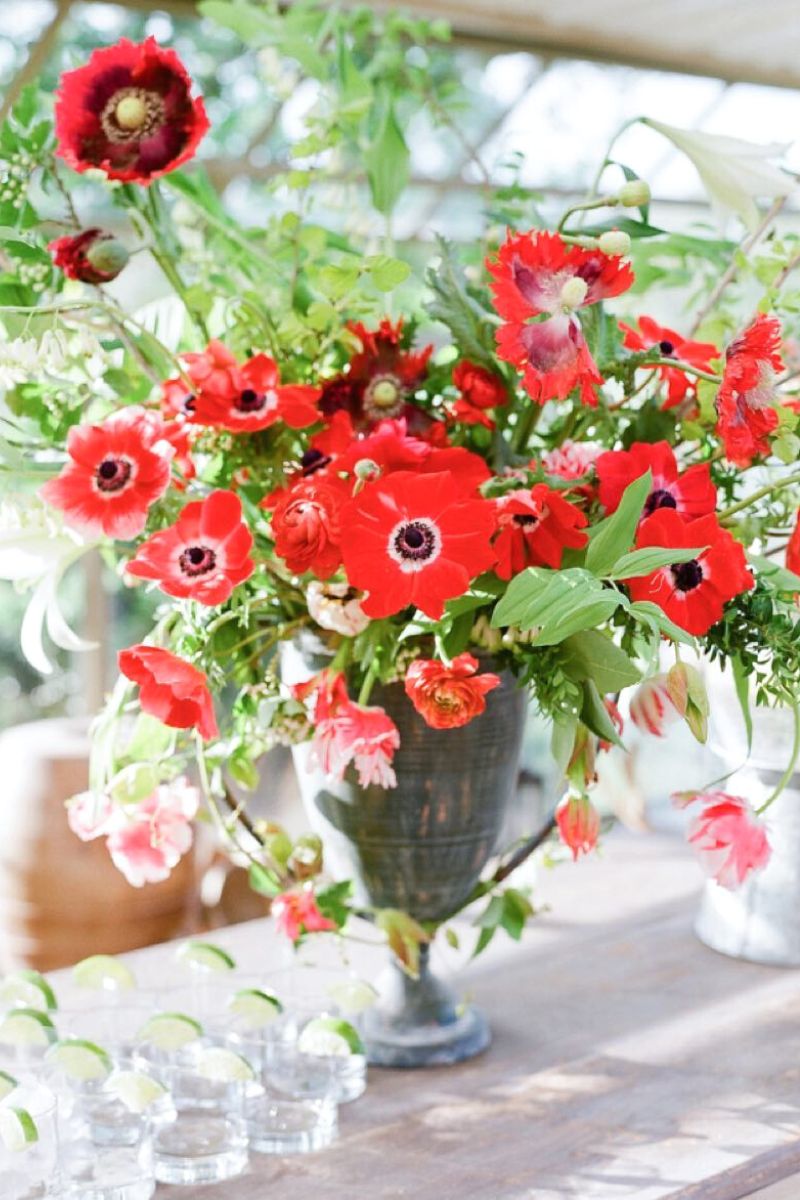 2. Coyote Flowers
Coyote Flowers is a boutique floral studio in Toronto, Canada. Designing with the unconventional in mind, they aim to create meaningful compositions in flowers of unraveling beauty. Conscious of the emotional intent behind every piece, special importance is placed on the movement throughout. As you can see in this stunning floral design, red is the predominant color and makes a striking effect. But most importantly, Coyote Flowers has made it very clear how beautiful red can look in a wedding bride's hand bouquet, making this design extremely instagrammable approved.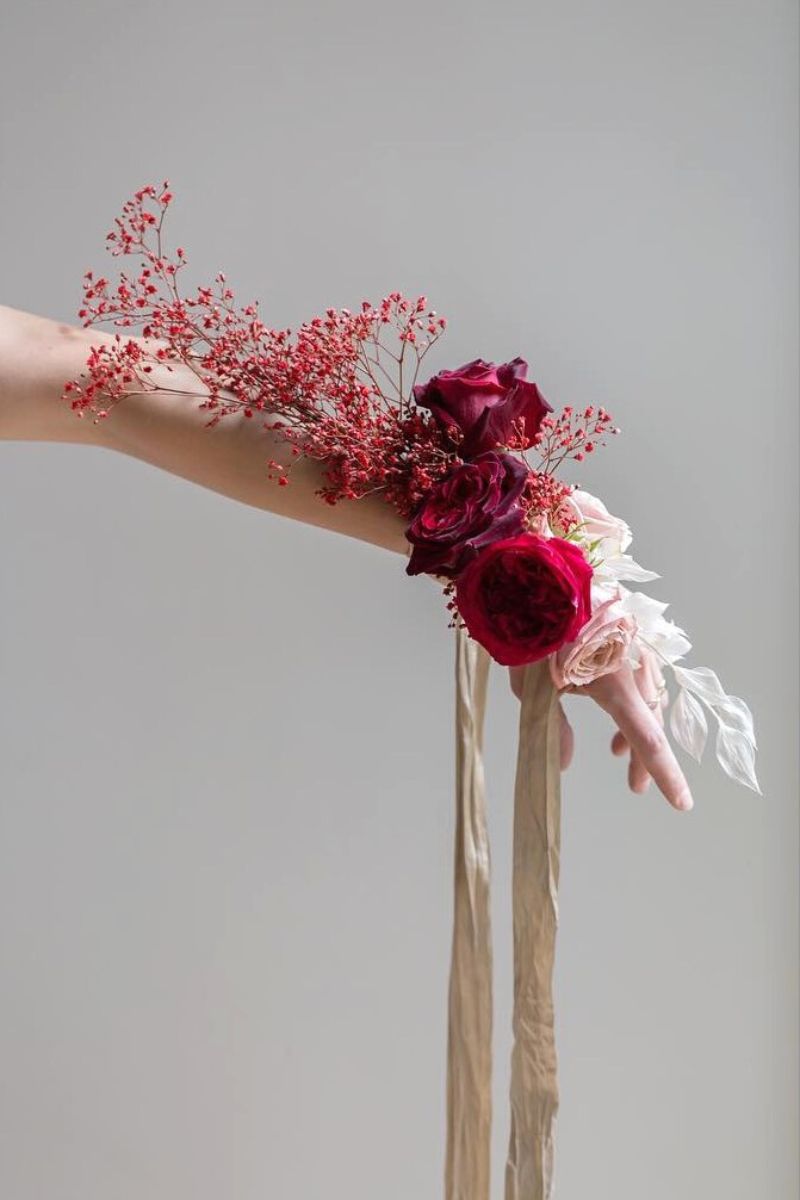 3. Mary Lennox Flowers
Red flowers on a bed? We'll take it! Studio Mary Lennox is a creative studio specializing in Flower Styling, Botanical Design, and Botanical Consultancy. Founded by Ruby Barber, Mary Lennox is named after the protagonist of Frances Hodgson Burnett's novel The Secret Garden, a story that celebrates the beauty, mystery, and rejuvenating qualities of nature. It's no coincidence that some of her most beautiful floral designs are indeed in the Floral Trend Color of 2023, Passion Red.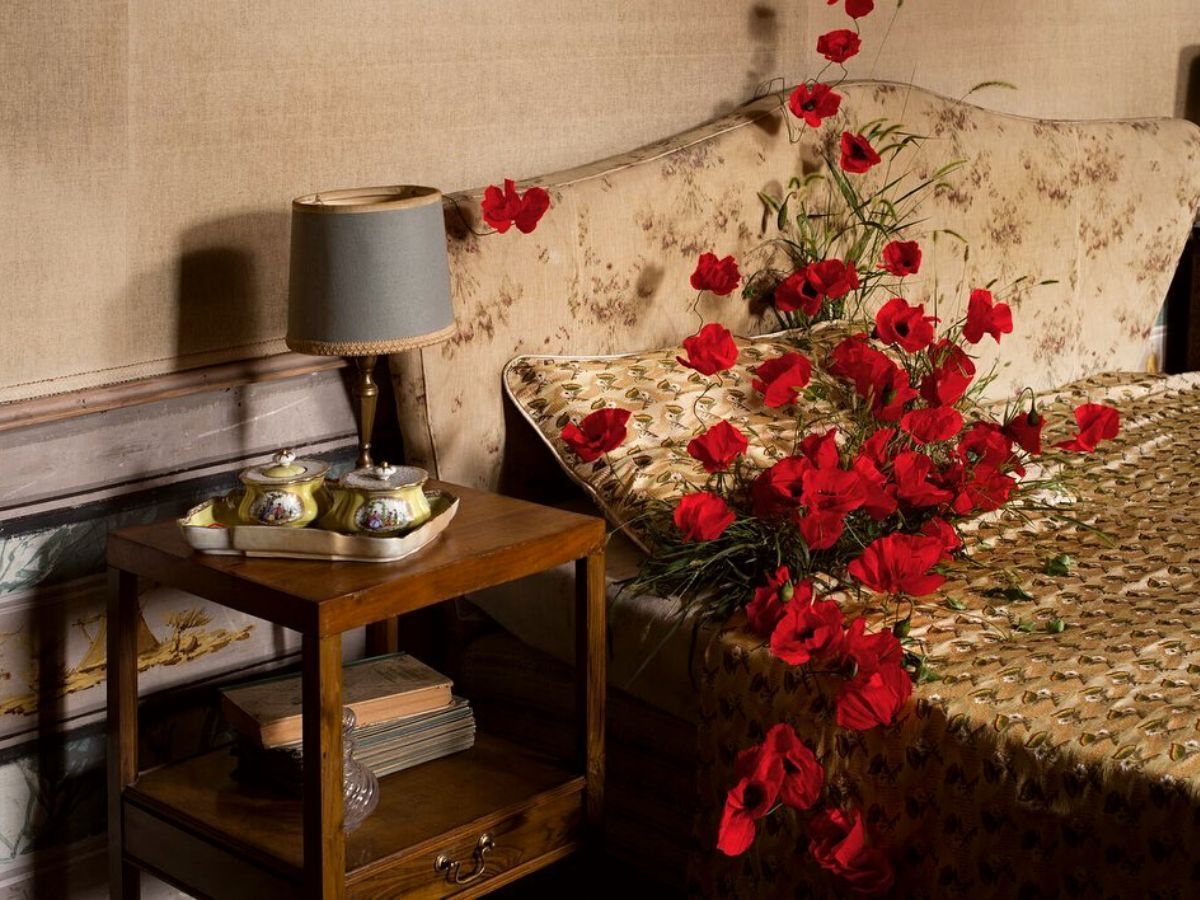 4. Seed Flora
Is this account Instagrammable? It's a complete YES for us! Just check out the size and volume of the red floral design by Seed Flora to see what red flower dreams are made of. Just like out of a fairytale, this flower arrangement fits perfectly in the 'Passion Red' Floral Trend Color for 2023. 3,2,1, get hypnotized by this red beauty!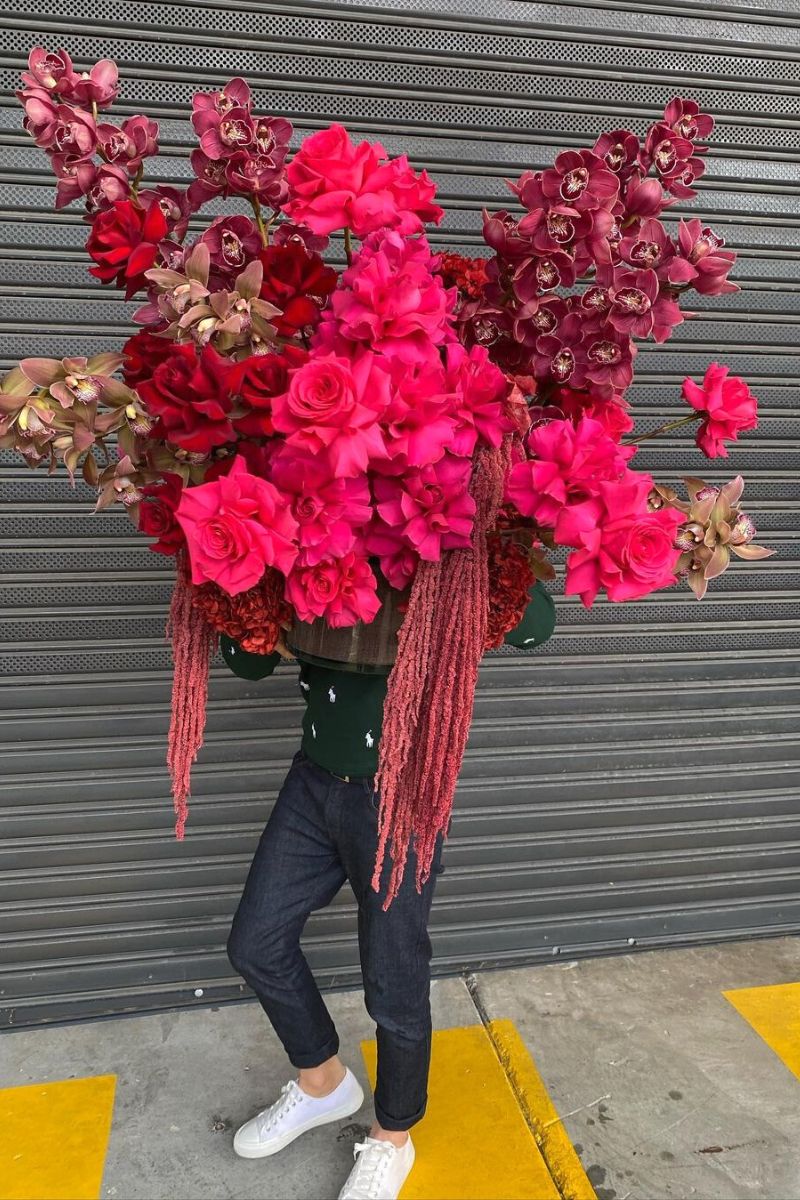 5. JamJar Flowers
JamJar Flowers is a floral design studio based in South London, with a hand-selected edit of botanically inspired homewares and gift ideas. They own two studios in which they create floral designs for events, weddings, and creative projects. The owners are endlessly inspired by the changing seasons and dedicated to using seasonal flowers, focussing on composition, color, and form.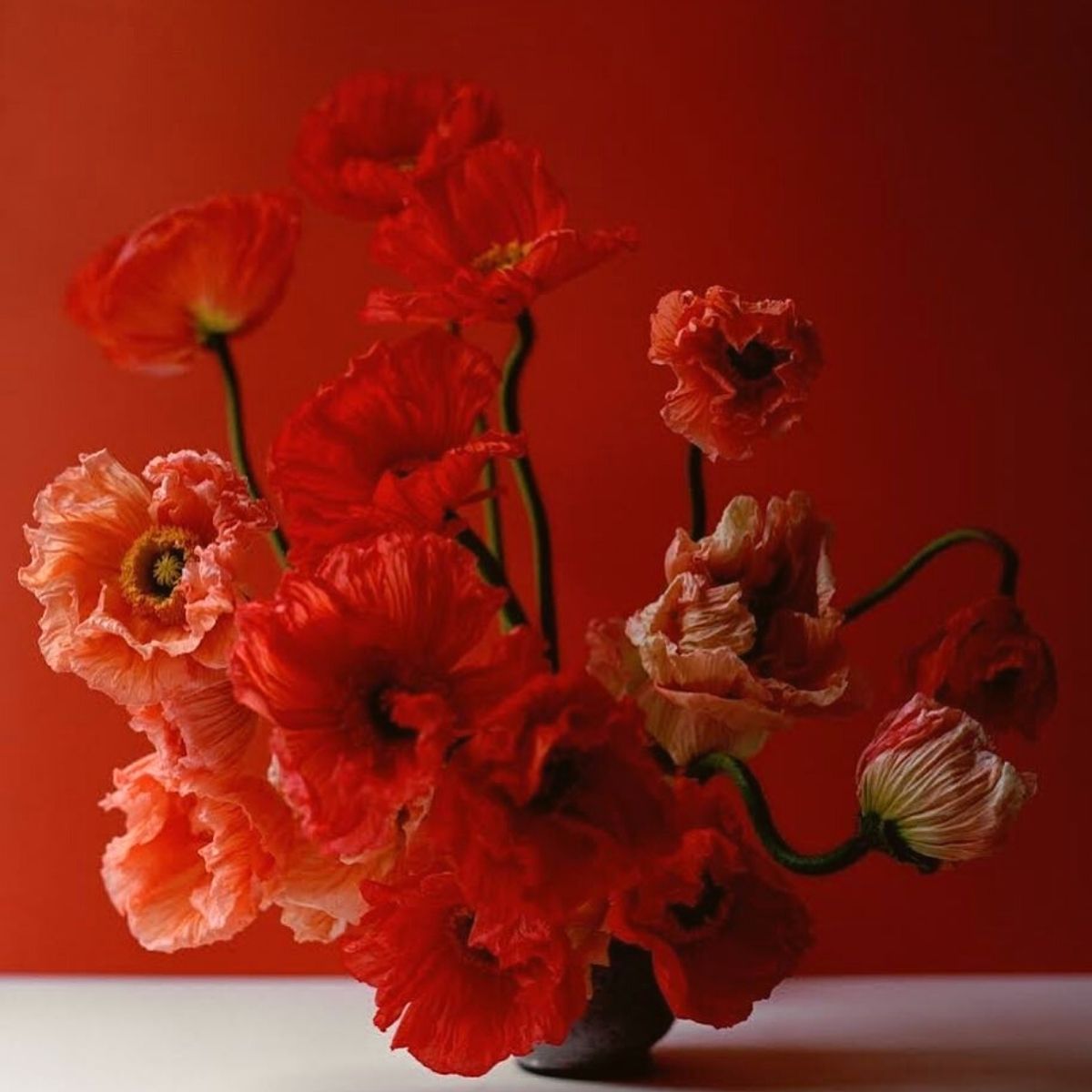 6. Katharina Stuart
A little mix between shades of pink and red, this floral wreath is the perfect example of how bold colors can mix beautifully. Katharina Stuart has managed to create the perfect match of what appears to be a passion red color, the Floral Trend Color of 2023. Not only that but how cute and instagrammable is this floral wreath? It would make for the perfect pic!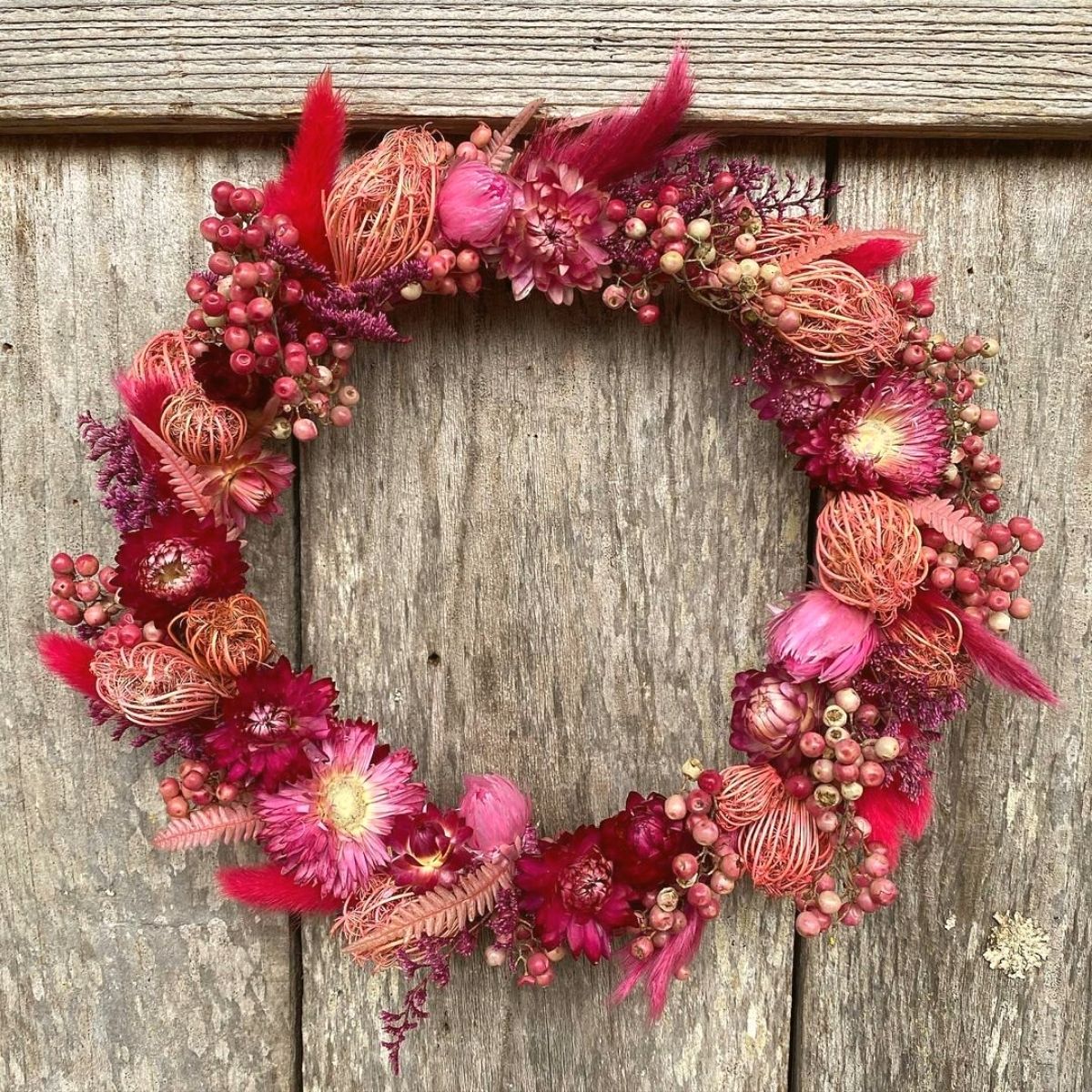 7. Yuji Kobayashi
Yuji Kobayashi is a flower designer based in Shibuya City - Japan. He mainly works with botanicals but is a wild flower lover at heart. One of his most recent creations using Passion Red dahlias could easily be one of the most instagrammable floral designs given its simplicity in color and flower choice, but complexity in the design at the same time.