Looking for a new houseplant to adorn your indoor spaces? Look no further than Philodendron Imperial Red, a luscious plant that is ready to make you a proud houseplant owner while adding the perfect amount of color to your spaces.
Say Hello to Philodendron Imperial Red
To say we've been obsessed with the red color would be an understatement, especially because it has been announced as the Thursd Floral Trend Color of 2023. You can read all about it in the article 'Thursd Floral Trend Color 2023 - Passion Red. Passion Red is a strong, striking color that adds a powerful presence to any spot, whether it be indoors or outdoors, and the best part of all, there is all sort of decor options to achieve the red environment of your dreams. Whether you want red flowers, plants, or interior decoration, you've got it all.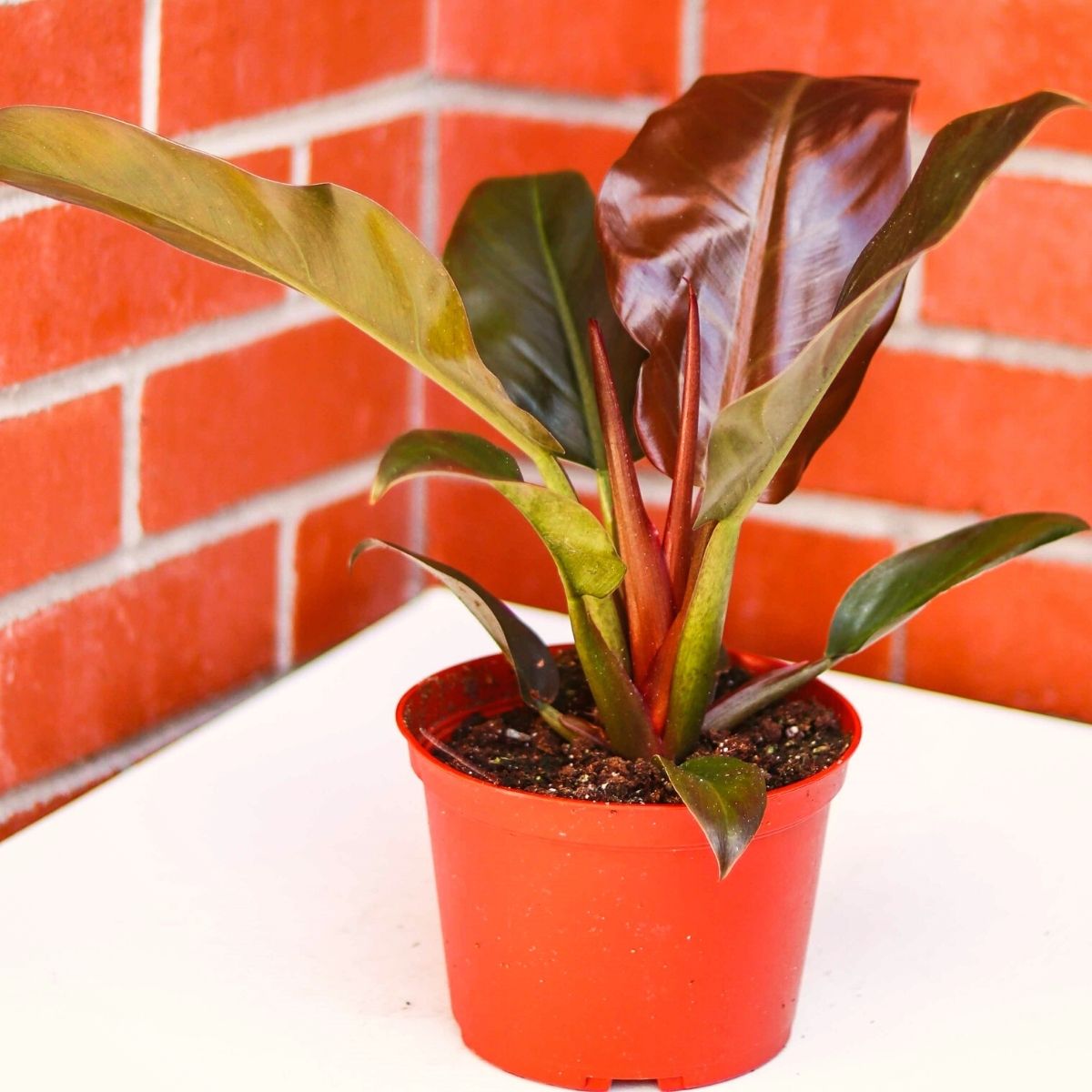 That's why we want you to meet Philodendron Imperial Red, a shrub with thick, beautiful foliage and broad, oval, leathery leaves. This houseplant has bright crimson when young, burgundy red-purple color as they mature, and finally dark glossy green as they finish growing. The habit of the Philodendron Imperial Red is compact and bushy.
The Origin of Philodendron Imperial Red
Since the Victorian era, philodendron plants have been a common indoor plant. They have been thriving in American tropical forests for generations. One of the hybrid philodendrons created by growers in recent years is the Philodendron Imperial Red, often known as a 'Blushing Philodendron' or a 'Red Leaf Philodendron.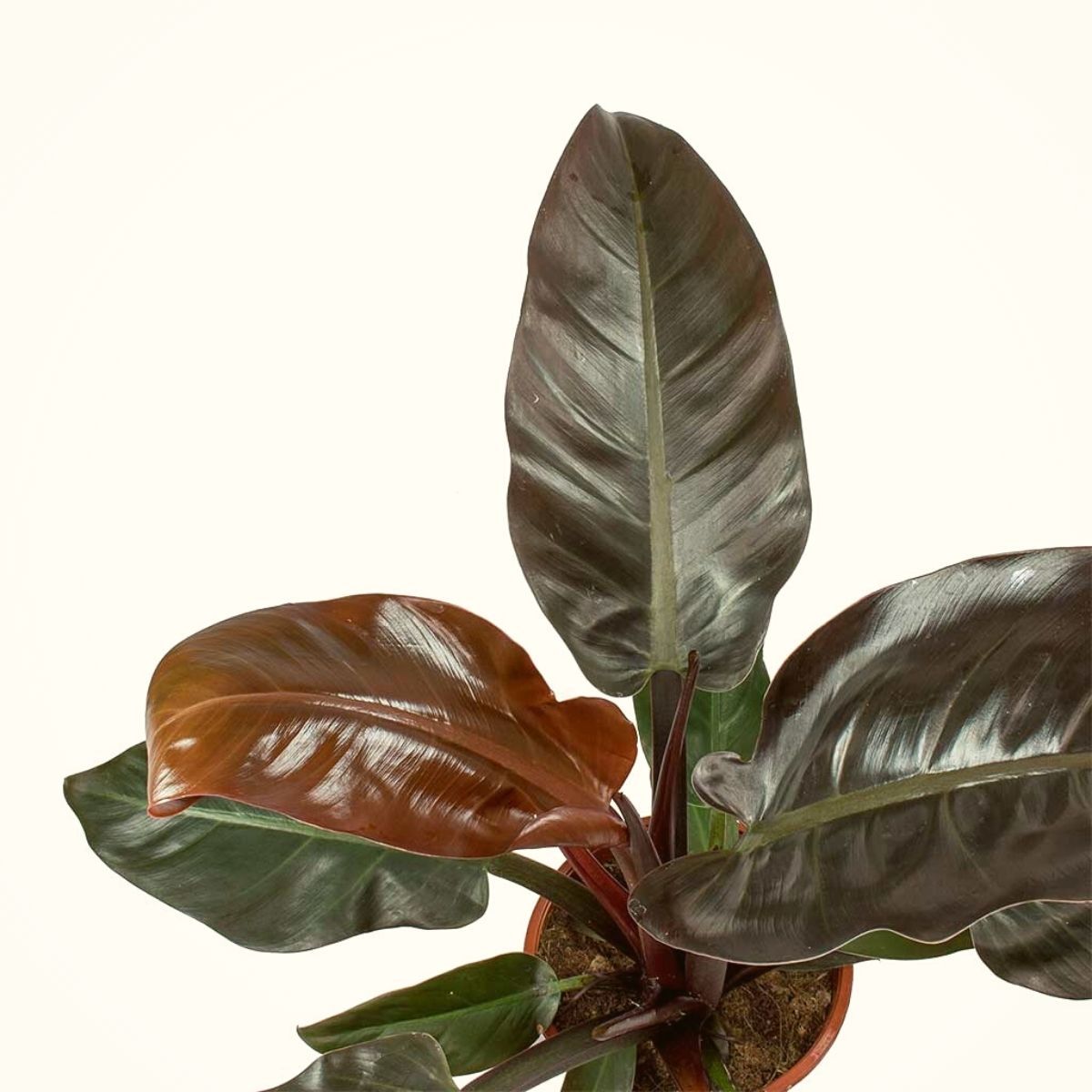 It belongs to the family of aroids known as Araceae. When it is little, it makes a great desk or table plant. Philodendron Imperial Red develops into a striking floor plant when the leaves spread out laterally.
A Fantastic Low-Maintenance Houseplant
Philodendron Imperial Red is a fantastic low-maintenance choice that is also shade-tolerant. It is also an ideal houseplant for improving the aesthetics and air quality of a house or workplace. Over the years, it has indeed become a very popular houseplant choice merely because of the color transformation it undergoes, which in the end, fascinates all plant lovers.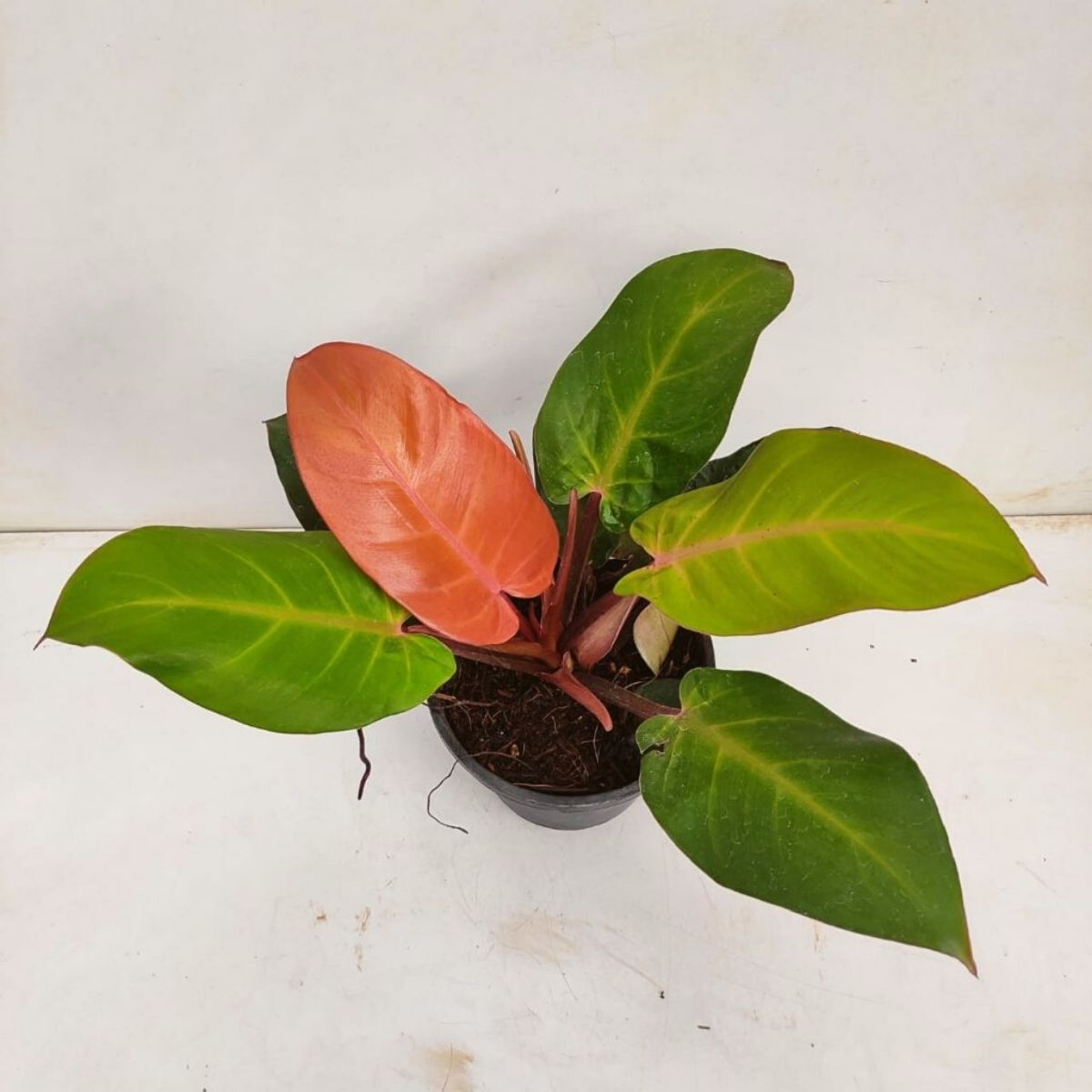 How to Care for Philodendron Imperial Red
For your Philodendron Imperial Red to burgeon and thrive properly, you must take care of it appropriately. Here are some of the most important care handles to follow:
1. Light
This type of philodendron is happy in a shaded area but does best in bright, indirect light. Remember to avoid direct sunlight as this will scorch the leaves.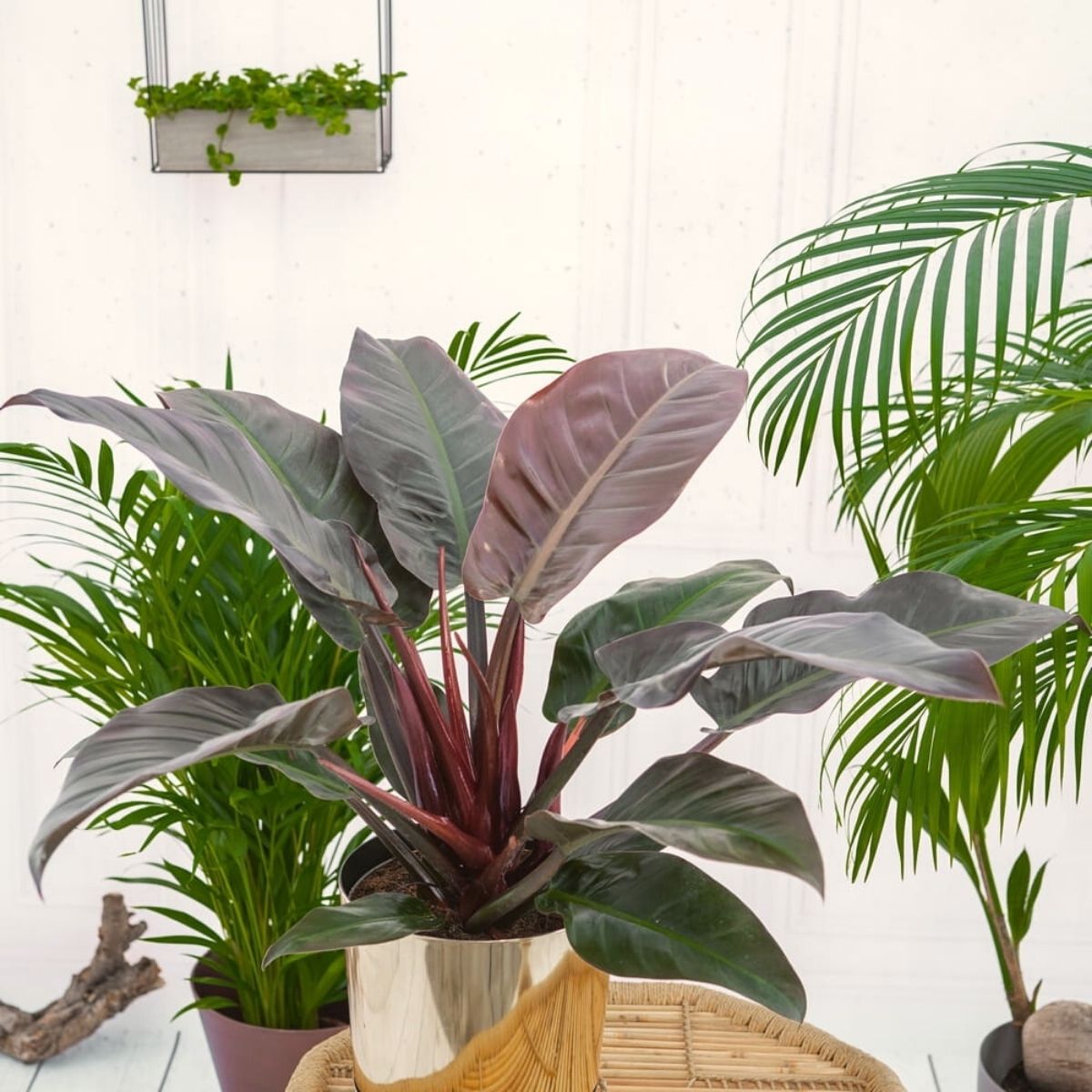 2. Water
Make sure to keep the soil of your Philodendron Imperial Red moist but allow the top of the soil to dry out slightly before re-watering. One of the main reasons people love having this houseplant around is that it is very drought-tolerant.
3. Temperature
Philodendron Imperial Red prefers average to warm household temperatures ranging from 18-28°C and can handle as low as 12°C for short periods. PS: You'll want to avoid cold draughts if you want this houseplant to fully survive.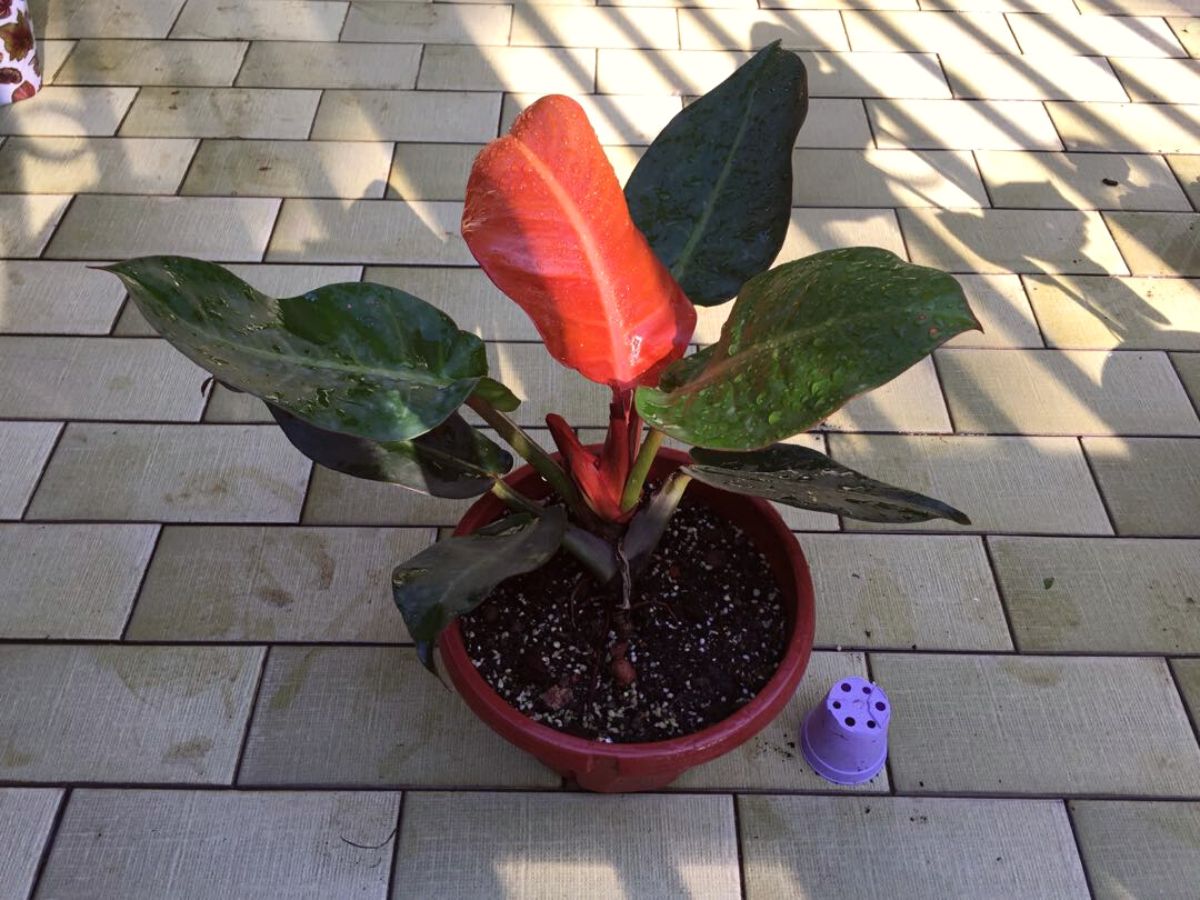 4. Fertilizer
The Philodendron Imperial Red needs to be fertilized two or three times only during the growing season.
Look Out Because Philodendron Imperial Red Is a Toxic Houseplant for Pets and Kids
Warning! If you have kids or pets, Philodendron Imperial Red is not suitable for you. Philodendrons are poisonous to humans and animals and you must keep them away from both and take care when handling them.