Adomex International is the biggest Dutch importer and specialist of all sorts of decoration green and cut foliage in Europe. They provide a wide range of popular florist greens from leather leaf fern and salal to more exotic foliage such as pineapple, phoenix roebelini, and of course arbutus. So in total more than eighty different kinds of green products.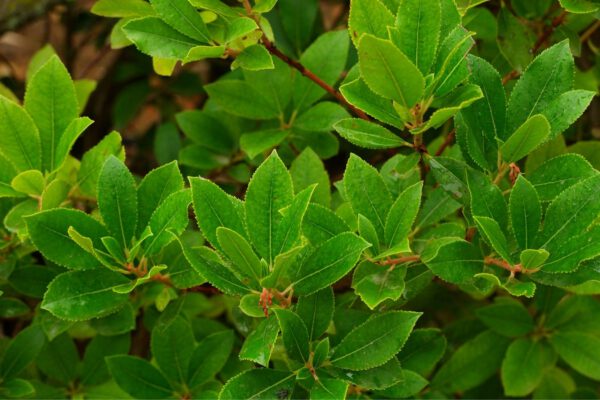 Everything You Wanted to Know About Arbutus
The glossy leaves, cinnamon-like bark, scented flowers, and strawberry fruits of the arbutus tree have been much admired for centuries! The ancient Romans associated this tree with many magical powers and it was said that if you could find an arbutus branch that hung with three berries that this would bring good fortune. The bell-shaped, white-pink flowers are also seen as lucky and were often laid on graves to ensure loved ones could make their way safely to their next life. The arbutus Unedo is a relative of the rose family and is therefore well known for its romantic, love-inducing properties.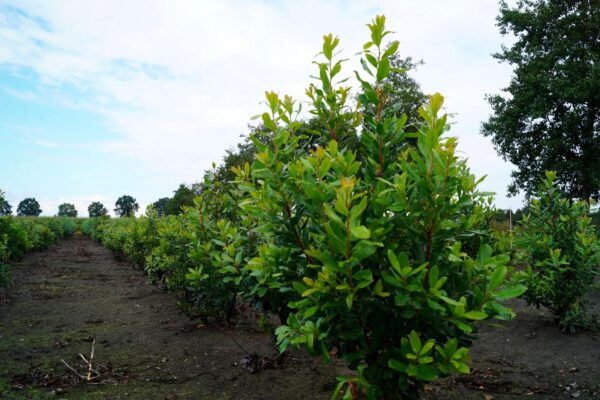 Where Can You Find Arbutus Growing
Arbutus grows in the mountains mainly in southern Portugal. Most of the shrubs have been planted, but there is also a lot of wild growth. Since this planted arbutus is in full sun (and preferably oriented to the south), the leaves are often slightly on the yellow side and therefore mainly the shrubs are used that are between the eucalyptus trees. That's why these are greener because of the shade. Arbutus is a genus of twelve accepted species of flowering plants in the family Ericaceae, native to warm temperate regions of the Mediterranean, Western Europe, the Canary Islands, and North America.
Harvesting Time
From the beginning of May, the young growth develops and they are beautifully pure and firm enough to be harvested. Top-quality is available from May to September, after which the quality decreases slightly. Normal availability until April. By then, new young leaves are not strong enough and it's better to wait. The people harvesting the arbutus do not cut the branches with the usual scissors but break them off, which is a lot easier. The shrub will then continue to grow fine.
Arbutus in Floristry
Arbutus is decoratively nice to use in floral arrangements. Also in bridal work, it's very interesting to use. That means on warmer days, the green strong leaves will show beauty from beginning to end. For corporate use, for a weekly delivery of flowers on the front desk of a company or hotel, as a florist, you don't have to worry about the leaves flattening. It looks fresh and clean for a week easily.