Merotti Fiori & Decorum
Merotto Fiori is a leading Italian company at the national level in the import and wholesale of flowers and plants. My father Claudio Merotto started the business over forty years ago, and my responsibility is business development, searching for innovative ideas to improve the long-term growth and stability in the sector.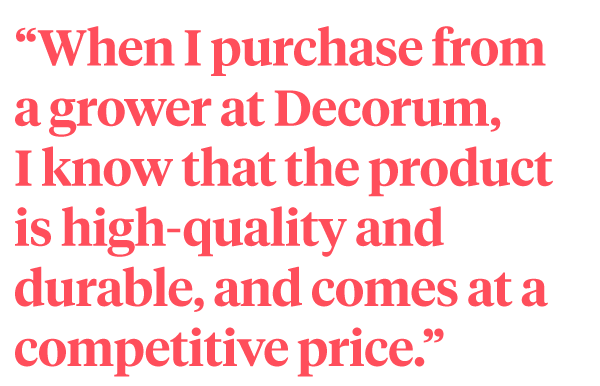 What I like most about my work, as well as being surrounded by beautiful flowers, is to provide service and fresh products to florists while knowing that they will use them to express their creativity. Decorum plays an important role in this process. I will tell you how a Northern Italian importing wholesaler experiences the Decorum brand.
Always Looking for Innovations
Merotto Fiori has a direct connection with many producers from Central Europe, especially Italy and the Netherlands. The company identity clearly reflects its family origins, typical of the Italian economic context. We are always looking for innovations, new trends, and suppliers that can assure high-quality products. Merotto Fiori is very active and attentive in the search for new links with other companies. One particularly longstanding collaboration that Merotto Fiori built over the years is with Decorum Plants & Flowers, which has become very productive in the plant sector.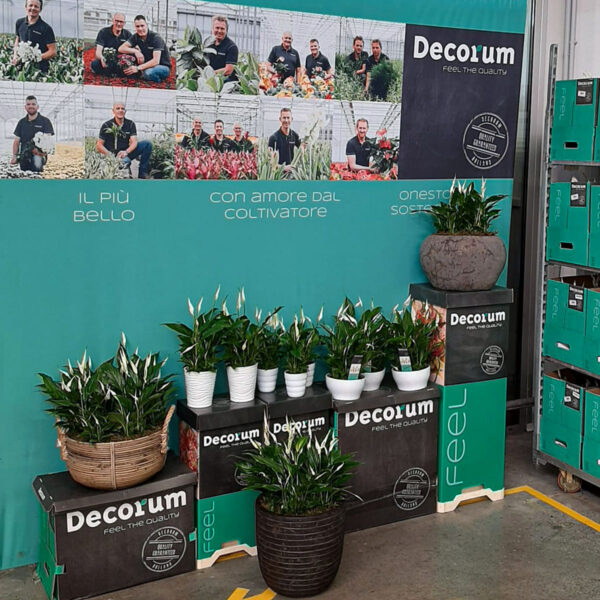 Added Value
To be able to give a good impression on how Merotto Fiori looks at the Decorum label, I speak to my colleague Iwan Balk, an experienced plant buyer who has been working with us for almost ten years. Being a Dutchman, Iwan is well aware of the market situation with both growers in the Netherlands and with our Italian market. He gives us a particularly clear image of the added value that buying Decorum products bring. Iwan tells why he thinks this collaboration has been a success: "When we look for new suppliers, what we are looking for is a product that guarantees high-quality standards and a company that fulfills our requests on availability throughout the year."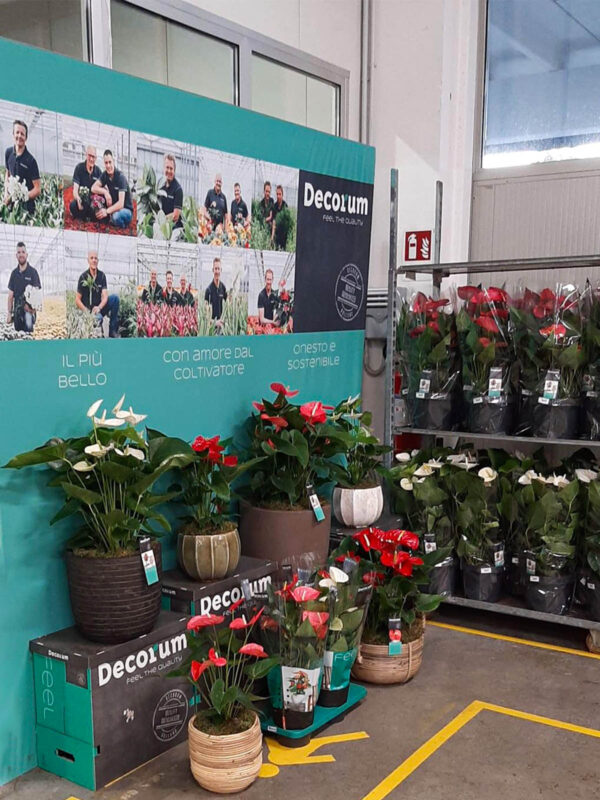 Satisfaction for My Client
Merotto Fiori is now working with three different growers of phalaenopsis, growers of anthurium, bromelia, kalanchoe, sanseveria, spathiphyllum, and zamioculcas. "When I purchase from a grower at Decorum, I know that the product is high-quality and durable, and comes at a competitive price. I know that I can get satisfaction for my client and when they ask for the same quality standards, I know I can find it at Decorum", Iwan adds.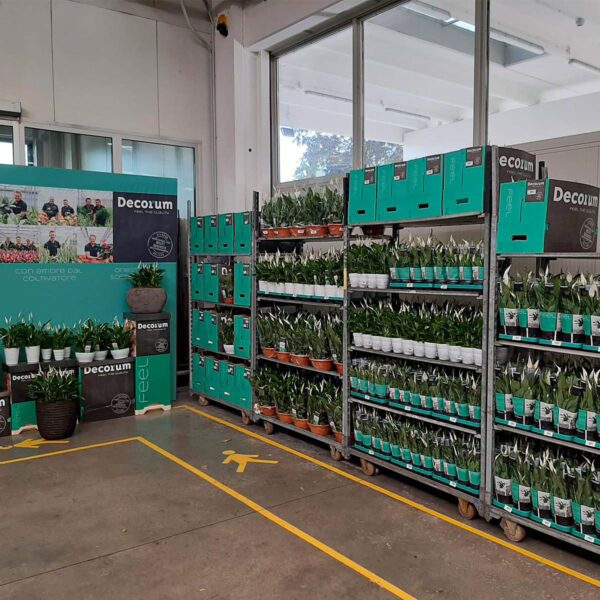 A Stable and Strong Collaboration
The high demand of these products gave Merotto Fiori the possibility to create a stable and strong collaboration with Decorum. The objective is to create more connections with the growers, thereby giving their customers the opportunity to access a wider range of information and products that have the quality standards and guarantee of Decorum.