Summer is the time of the year when colors are everywhere. Skies are blue, trees are green, plants are blooming and people tend to be happier due to the length of daytime and the exposure to light.
The Boldest and Brightest Flowers
Inspired by summer, we listed the boldest and brightest flowers with which you will create one-of-a-kind bouquets to resemble that vibrant summer feeling. And, let's be honest, there is nothing like a burst of color to keep that 'summer-is-here' feeling going. So, let's get the summer started!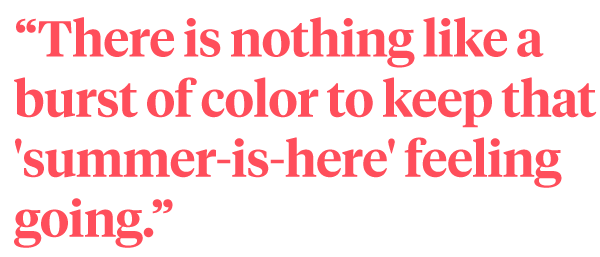 Alstroemeria
The alstroemeria's principal characteristics are curled leaves and brightly colored flowers, usually flecked or with a stripe pattern on some of the petals. This exotic flower is commonly called the Peruvian lily or lily of the Incas which is somewhat of a giveaway as to the South American origin of the flowering plant. Another, less obvious, characteristic is the fact that the alstroemeria has no scent, making it the ideal flower for those with allergies. The Peruvian lily is considered a metaphor for enduring friendship. Each of the six flower petals resembles a significant attribute; they stand for understanding, humor, patience, compassion, vitality, and respect. Partly due to this symbolism, the flowers have become a popular choice for wedding floral arrangements. When cared for properly, you can enjoy the Alstroemeria by itself for up to two weeks, but, for a bolder look, this flower combines best with gerbera, curcuma, or asparagus.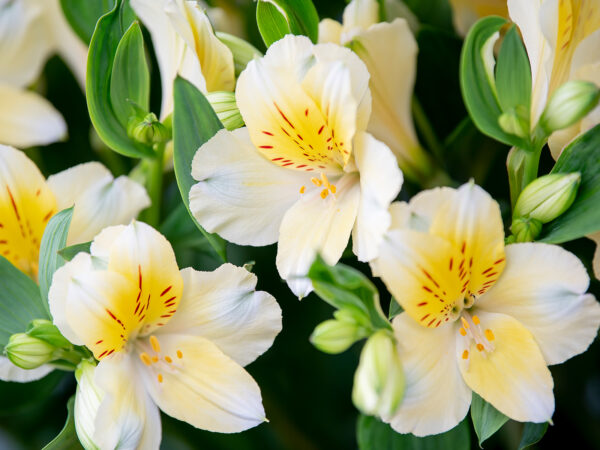 More recently, alstroemerias are more and more discovered as perfect flowers for bridal bouquets and wedding flowers! One of the reasons for this must be that these flowers are, besides very romantic, also super strong. They are guaranteed to open up one hundred percent, and will then last when many flowers have given up already. For floral traders and floral arrangers, it is important to know that there is absolutely no need to buy your alstroemerias raw. They may be somewhat open already without any risk of shorter shelf life. Even better, they will last longer when it has a chance to get more nutrition in the field. This open flower will stay longer than the closed ones. Are you in doubt? Just try it and convince yourself! Grower of this product: Together2Grow.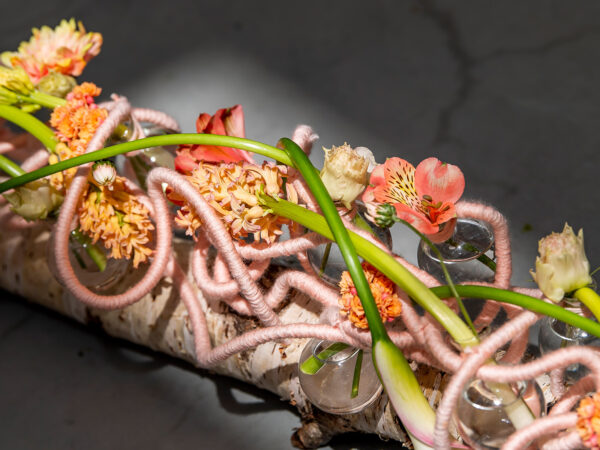 Anthurium
The anthurium sure brings liveliness and cheerfulness to any interior; it is the perfect cut flower to give any home a nice summery touch! These cut flowers are long-lasting flowers with sturdy stems – they generally have a vase life of two to three weeks – and need very little attention in order to keep looking beautiful. And the best thing is: they combine beautifully with tulips, roses, asparagus, or even eucalyptus. Besides the use in bouquets and floral arrangements, many people like to see simply just the shape of an anthurium in a vase, as a sort of ikebana. Did you ever try one or two trendy narrow vases that hold just one, or a few single stems? It makes the room modern in an instant.
The anthurium originates from Latin America where the plant was discovered by physician and botanist Dr. Karl van Scherzer in 1857. We now know that the anthurium has more than 500 species and both the plant as well as the cut flower have fans all over the world. Not only because of its beautiful appearance but also because it is so easy to care for! In addition, the cut flower of the Anthurium symbolizes hospitality and kindness so it's somewhat of a must-have in any exotic bouquet. Grower of this product: FlorXL.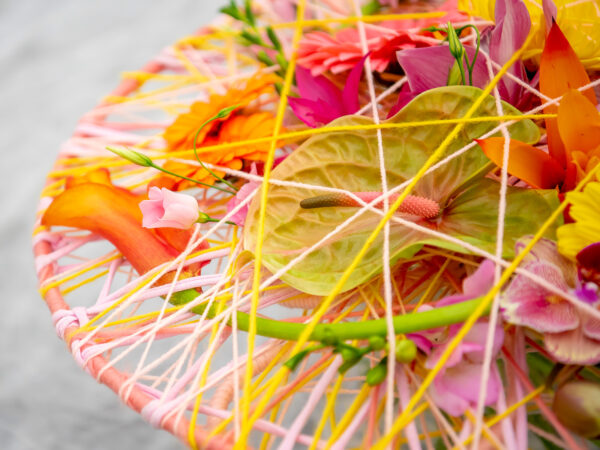 Gerbera
We love gerberas! With its fresh colors and playful shapes, this flower complements any interior and is suitable for any occasion. And the best thing is: the gerbera looks like the sun! Naturally, we are all very familiar with gerbera as it is a popular and versatile beauty. The great thing about gerberas is that there are so many colors and sizes available that there is always one for you. Red, white, pink, purple, yellow, orange, or some crazy bi-color combination? Large flowers or germinis? Regular flowers or those bizarre spiders? A black heart or a green heart? You think it, you have it. The possibilities are sheer endless with gerberas.
Symbolizing innocence, purity, and happiness, this flower is associated with joy, smiles, and fun. You can enjoy this stunning flower on its own or combined with other flowers. One thing, however, is for sure, it is the perfect flower to bring those summer vibes indoors. Growers of this product: R. Mooijman, Villa Gerbera, and germini grower Jac. Oudijk.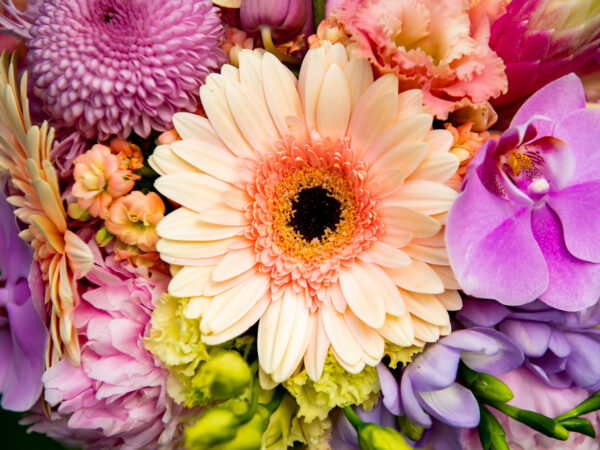 Bromeliad
The summer is bright and bold and so is our last flower favorite! With its brightly colored chalice, the bromeliad cannot be left out of this summer selection. Of course, this may not be the most obvious choice, yet the flower of the bromeliad can be combined beautifully with many other flowers to give your bouquet that extra special touch. Bromeliad is actually a collective name for 2,800 plant groups that vary a lot in shape and color. Some grow with their roots in the ground, others in trees with their roots in the air. The main species are guzmania, tillandsia, vriesea, aechmea, and even pineapple.
These plants originate from the tropical rainforests of South and Central America where the very first Bromeliad arose about 65 million years ago. Due to their many uses, bromeliads were considered a 'gift from the gods' by Incas, Aztecs, and Mayans. Throughout the years, these plants and their flowers barely changed, making them a unique addition to any flower arrangement. Decorum's grower JungleStar has a wide assortment of 25 different varieties, all with colorful flowers.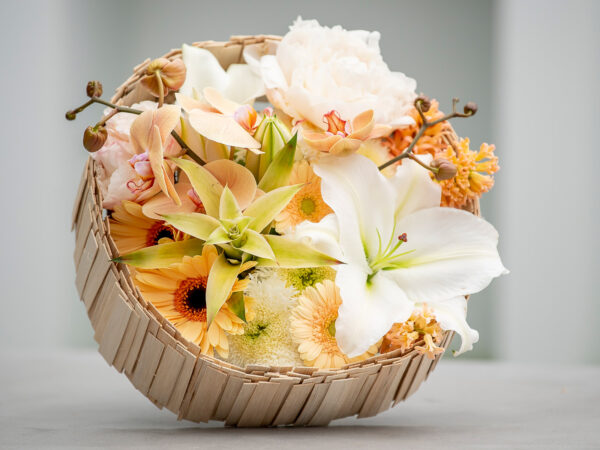 Visit Decorum Summer Fair 2021
For more bright and colorful flowers we suggest you visit the Decorum Summer Fair 2021. Walking on this exhibition is like walking on Google Maps. However, instead of going through a street, you walk through our fair where we will present our Decorum flower assortment and novelties for the summer. Moreover, you will be able to find all the product information and see short movies about our growers. Excited yet? Our digital Summer Fair is live now! Click here to visit Decorum Summer Fair.