White roses for Christmas…it seems like such a natural fit. Whether you want to add an elegant touch to your own home or you want to send flowers to a friend or loved one for the festive season, white roses will do just the job. White is a timeless Christmas color, from the crisp snow to fluffy faux fur, but also simply because white is the color of peace and purity.
White Roses for Christmas This Year
Other than decorating the tree, flowers are great for festive centerpieces and arrangements in your home and on the dinner table during the holiday season. But what are the best white roses for Christmas you should get this year?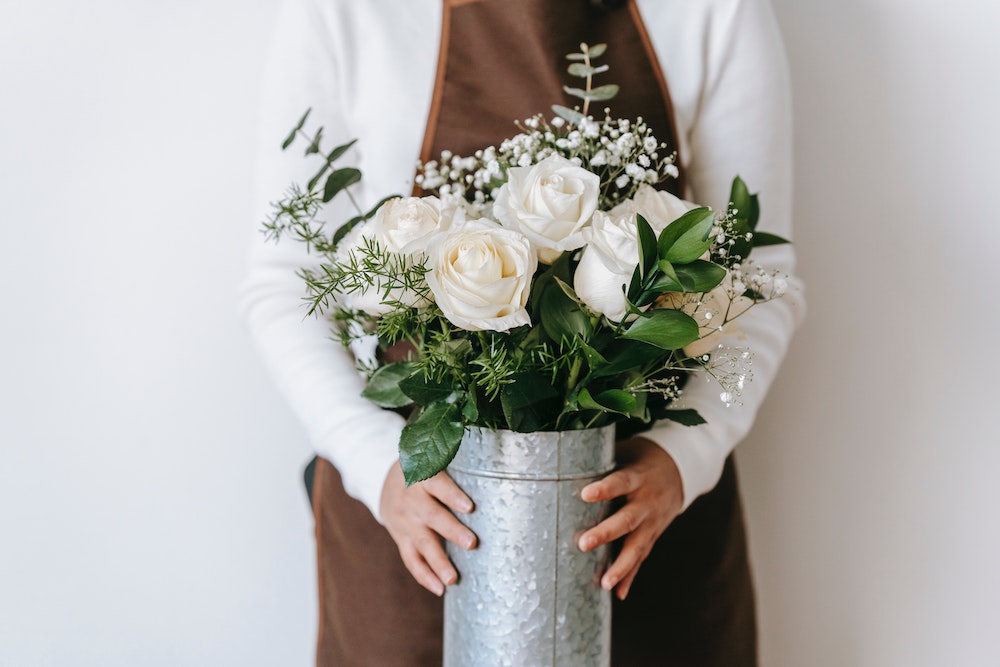 White roses are one of the most popular flowers ever. The reason why they have garnered this much love all over the world is that their magnificence has stood the test of time. No other flower can express affinity, innocence, purity, and love in such a luxurious way as the white rose can but with an abundance of cultivars to choose from, it's hard to find that perfect variety that lives up to all of your wishes. Scroll down to discover some of the most beautiful and cheerful varieties that will immediately get you in that festive holiday mood.
Avalanche+ Rose
Avalanche+® roses from breeder Dümmen Orange are famous for their luxurious personality which fits both romantic bridal work and modern boho arrangements. Mono or mixed, they always stand out thanks to the large bud that always fully opens. It is extraordinary how these roses bring glamour to every day, every bouquet, and every arrangement in their own exceptional and reliable way.
They're a great option for various occasions due to their lengthy vase life, high petal count, and year-round availability. Because of its grandiose appearance, this variety is popular with celebrities and royalty. In fact, this large, strong, tall-cut flower is of the highest quality and is a staple at every award show, coronation, and royal wedding. They are therefore the ideal option for luxury florists, finicky customers, and true rose appreciators, especially those who desire nothing but the best.
Rose Proud
In terms of white roses for Christmas, the Rose Proud is an excellent choice. Proud is a beautiful white variety in a classic rose shape from De Ruiter. With a large flower head that unfurls slowly and crispy white petals, it's a perfect winter wonderland rose that adds a pop of wow factor to any bouquet or arrangement. Proud has packed blooms up to 45 petals and a great vase life, ensuring you get to enjoy this rose until well after Christmas has passed.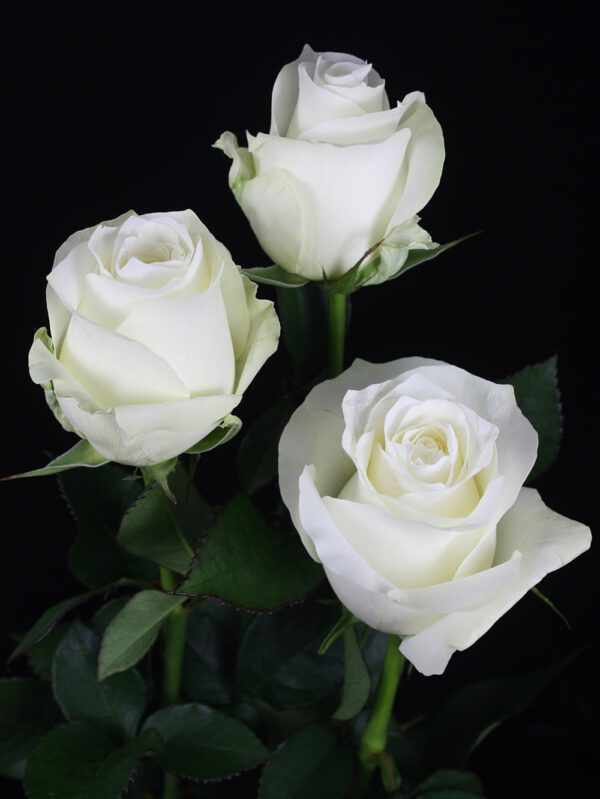 Rose Adalonia
The Rose Adalonia from breeder United Selections is a white rose that distinguishes itself by its extraordinary shelf life, stem length, shape, and opening of the flower. This rose has a shelf life of a minimum of two weeks. The average stem length is 60 to 80 cm and the shape of the flower is classic and opens slowly. On top of that, the variety has good transportability as it will arrive at the consumer without damage.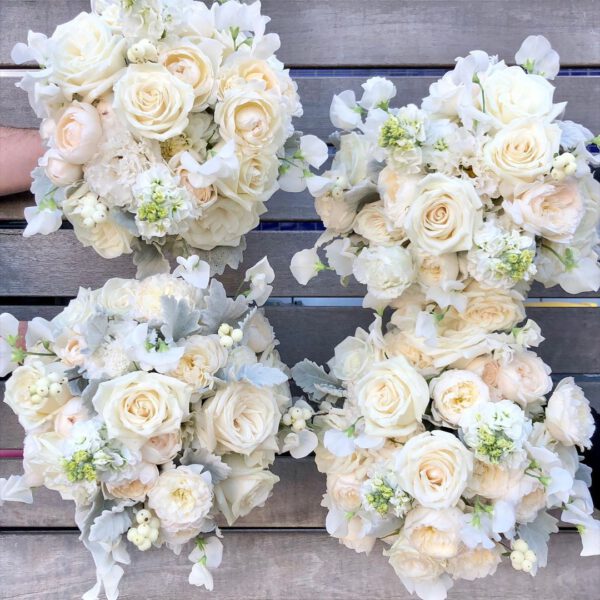 Rose Noëlia
The name gives away a bit, doesn't it? Noëlia from breeder Jan Spek Rozen is a perfect white rose for a perfect white Christmas and for all your other wintery designs. With its neutral color, this flower combines easily in all sorts of floral arrangements, but it stands out as a mono bunch as well.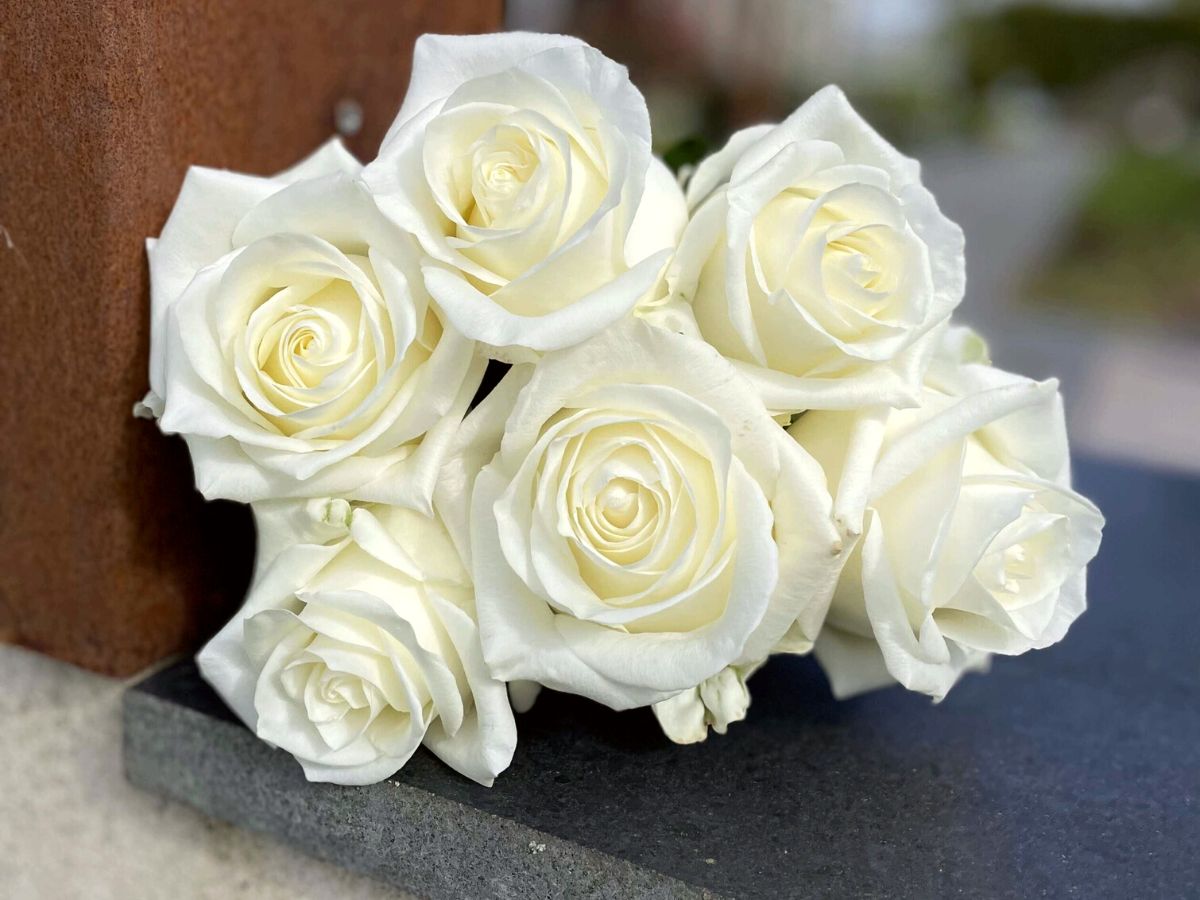 Rose Snowstorm+
SnowStorm+® is a force of nature, packed into a white rose with amazing strength. Outstanding transport qualities, and a commanding presence, are available now for all your powerful arrangements. This rose offers premium flower power in a white rose with a firm bud (size 4.5 to 5 cm) and an excellent storage life. Its strong petals show no bruising after transport, which is unique and extraordinary for white roses. It is how SnowStorm+ earned its nickname: The Power Rose.
A SnowStorm+ arrangement has a powerful presence perfect for weddings, farewells, and other events that need class and muscle with an emotive punch. SnowStorm+ is a force to be reckoned with: pure flower power that will throw its weight around in bouquets and arrangements, no matter how challenging. This variety is created by international top breeder Dümmen Orange and is destined to pack a punch in dazzling arrangements all over the world.
White Rose Epic White
If you want to go for that freshly-fallen snow look, Epic White roses from breeder De Ruiter might be your favorite option. With a large flower head that unfurls slowly to show stunning white petals, Epic White is sure to turn some heads. A classic rose that looks great in any centerpiece but holds just as well in a bouquet with its delicate, pure white looks.
Rose Nova Vita
Nova Vita is a premium white rose from United Selections with an impressive length of between 60-80 cm. This variety has a great vase life and good transport characteristics. A highly productive rose that maintains its color when fully open. Known for its large flower head and packed blooms, Nova Vita is a variety to definitely keep in mind when selecting white roses for Christmas.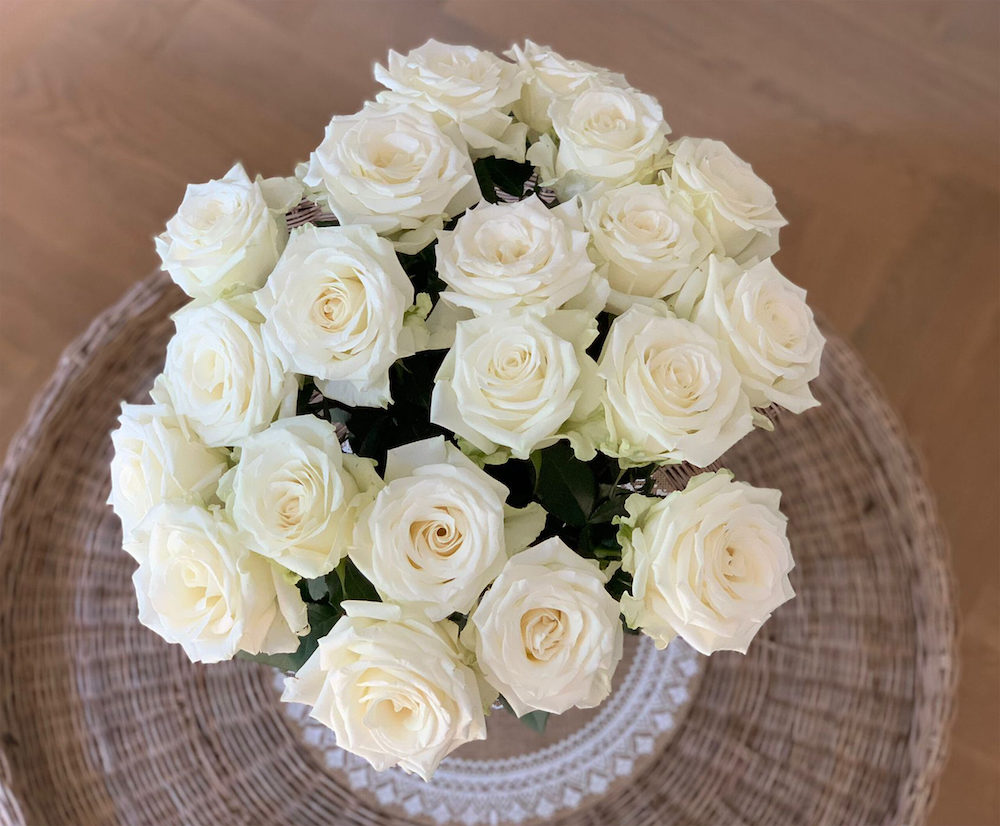 Rose Mia
The marvelous layers of petals and the large flower head of the rose Mia by De Ruiter are sure to impress. Mia is a relatively new variety from Ecuador with stunning white petals and blooms just lovely. A wonderful addition to table arrangements and centerpieces, this rose will definitely catch the eye.