Anticipation for Season 4 of J Schwanke's Life In Bloom is building thanks in large part to the commitment shown by the show's underwriters. Albertsons Companies, CalFlowers, and Dollar Tree are all returning for Season 4 as well as closed caption underwriter Holland America Flowers.
Season 4 of J Schwanke's Life In Bloom Is Starting Next April
The new season will debut on public television stations across the country beginning in April of 2022, as the show's audience continues to grow and experience the joy that flowers deliver.
J Schwanke:
"We are grateful for the financial support of our underwriters, and just as importantly, their enthusiasm for the show – they understand just how powerful flowers are, and the positive impact flowers have on everyone. These underwriters are dedicated to educating the audience about the benefits flowers provide."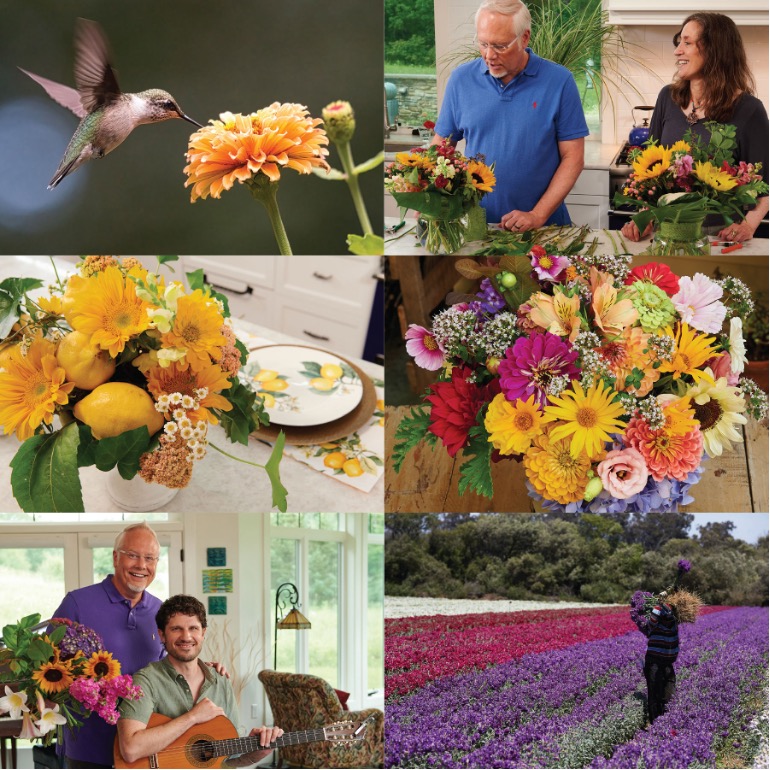 Proud Partner As Underwriter
Bobby Patrick, Dollar Tree's Senior Vice President of Merchandising, says that inspiring creativity is at the core of Dollar Tree and that they are proud to partner as an underwriter of J Schwanke's Life In Bloom. This show reaches millions of DIY enthusiasts every week, and Dollar Tree stores provide a variety of affordable crafting, floral, gardening, and holiday products to help customers celebrate seasons and events. So, it's a good match.

Benno Dobbe, Owner of Holland America:
"I am quite proud to be part of Life in Bloom, I especially enjoy J's genuine interaction with his guests – it's very natural. Of course, the flower arrangements look beautiful, as well!"
The Dobbe families and our entire Holland America Flowers team are very much looking forward to the new season.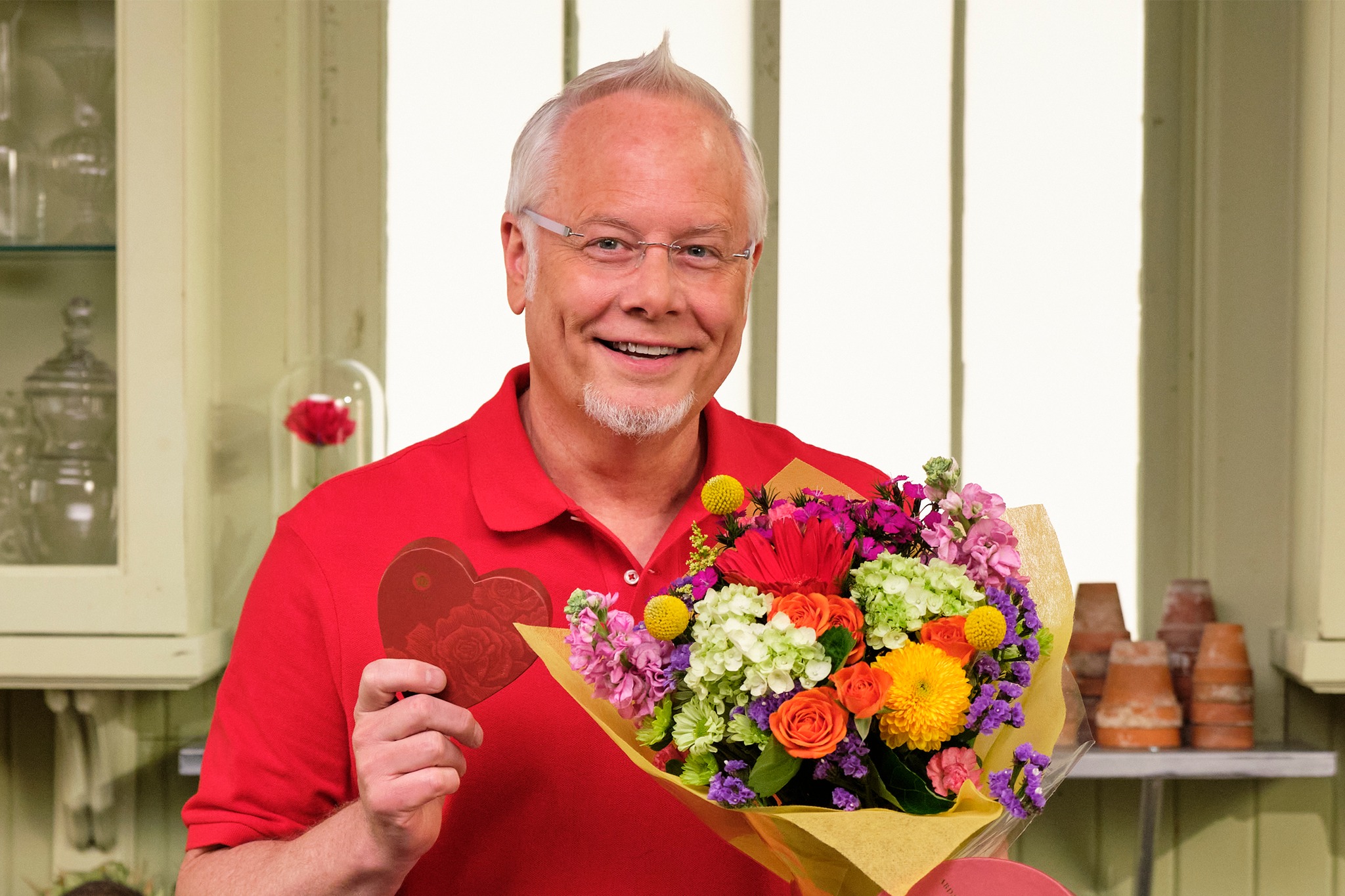 Flowers Remain the Focus of Life in Bloom
Flowers remain the focus of the show, of course, by encouraging viewers to enjoy them in both traditional and creative ways - including arranging, recipes, craft projects, and flowers for self-care. Highlights of the coming season include Italy-inspired arrangements; photographing hummingbirds; episodes around hydrangea, gladiolus, and tropical flowers; visits to flower farms; and guests Ben Scott-Brandt, composer of the show's music, and Laurie Keller, a Geisel Award-winning children's book author.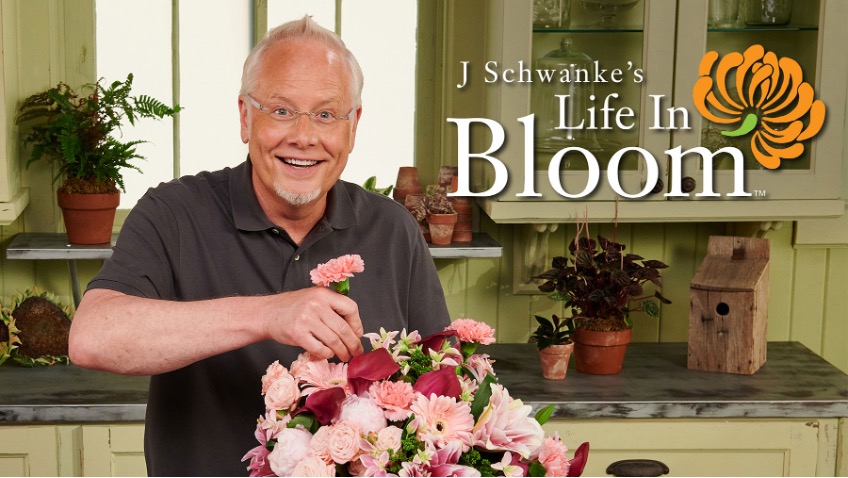 "Ben has composed, played, and produced the original music for the show since its inception, so it was fun to visit with him about the inspiration of flowers for the music, and we enjoyed a live performance by him too,"
Schwanke elaborated.
"Laurie is famously known as the author/illustrator of Arnie the Doughnut, and We Are Growing, recipient of the Theodore Geisel (Dr. Seuss) Award, so I was thrilled when she agreed to join me for some flower time. I so enjoyed spending an afternoon with Laurie, learning about her creative process – and we also shared flower cocktail hour. She has a sly and wonderful sense of humor in person, as you might expect from reading her books."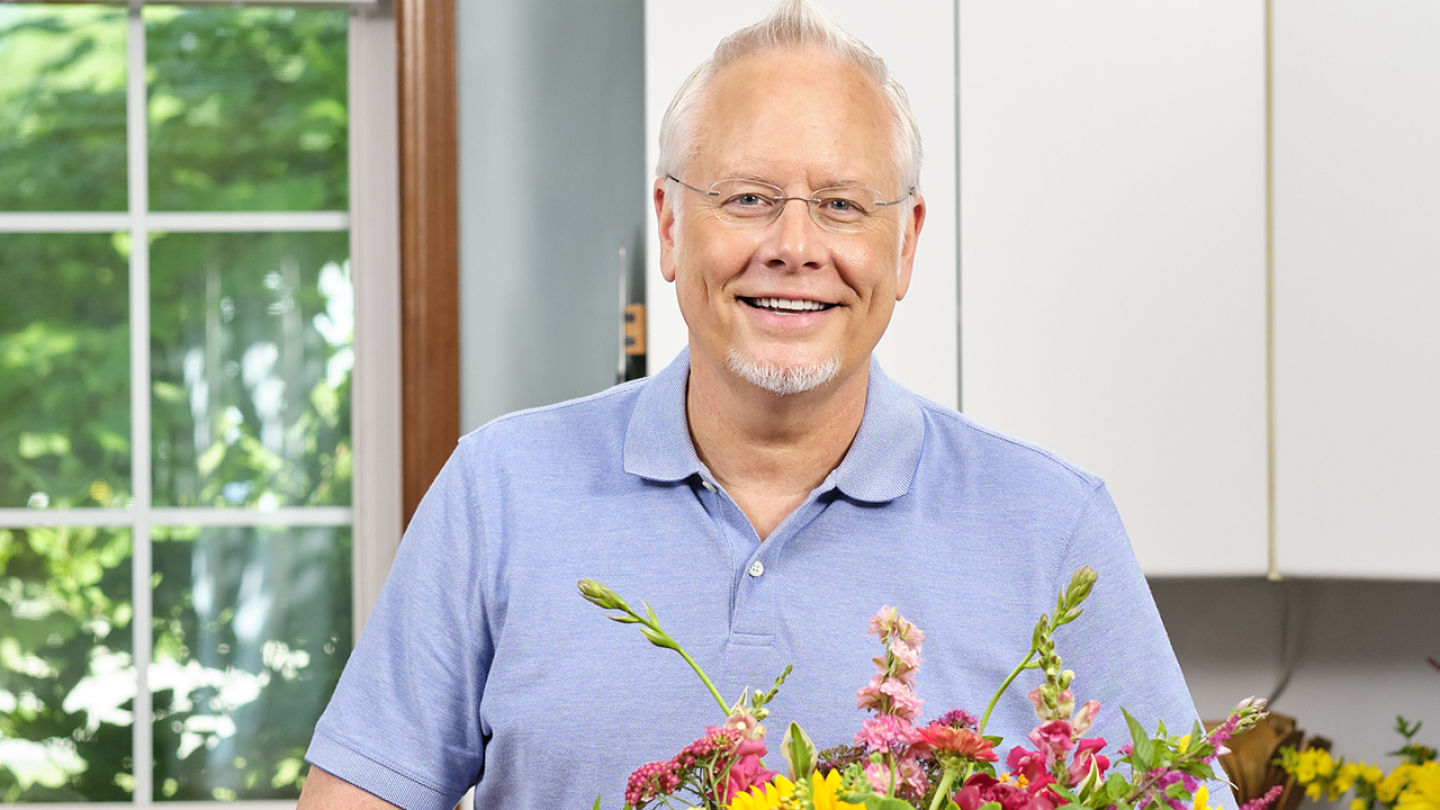 An Additional Show with a Seasonal Theme
Season 4 also includes a bonus episode, themed for Autumn. The show's distributor, American Public Television, suggested that an additional show with a seasonal theme would be appreciated by stations as well as viewers, so, the people from the show were excited to create segments around fall themes, colors, and flowers!
J Schwanke's Life in Bloom is presented and distributed by American Public Television. Check local public television and Create TV listings to find out when J Schwanke's Life in Bloom airs in your area. The show is also available to stream for free via www.uBloom.com/LifeInBloom and the PBS App.