Not sure what your eyes need today? We have just the perfect idea to make your eyes and day bloom with a list of eight spectacular floral installations you won't want to miss out on seeing.
These Eight Spectacular Floral Installations Are like Love at First Flower Sight
We're cursed by flowers, in a good way of course. They have a magical curse of just making life so much better, more pure, colorful, and bright with just their presence alone. If flowers alone have the impressive effect of making your jaw drop, the beauty in these spectacular floral installations has been taken to the next level of beauty.
1. Iced Flowers by Azuma Makoto
The 'Iced Flowers' exhibition created by botanical artist, Azuma Makoto explores the changing life and cycle of flowers that have been placed in frozen water. The assortments of plants display unique expressions that are not visible in everyday activity but when placed in different environments. It's quite clear why it's considered one of the eight most spectacular floral installations right?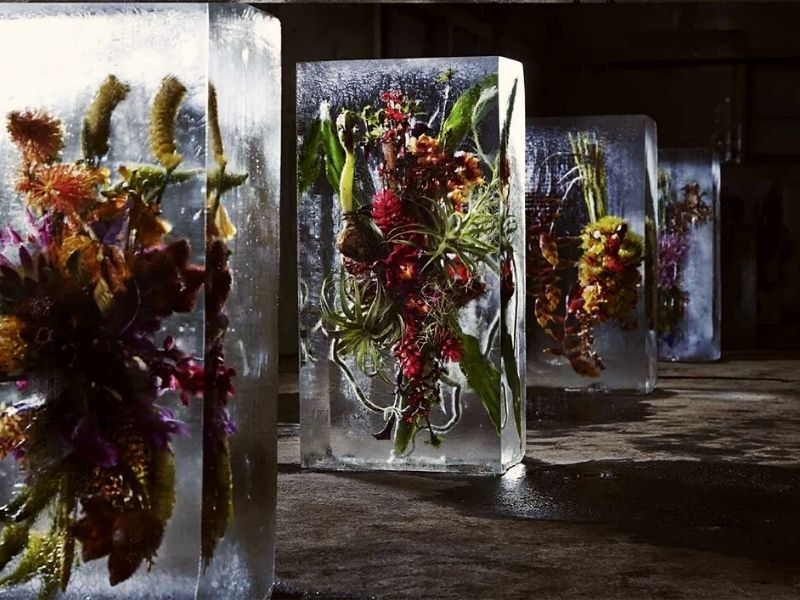 2. The Hated Flower by Rebecca Louise Law
Another spectacular floral installation joining the listing is 'The Hated Flower'. This artwork reflects the artist's reaction to the negative response to Carnations and Chrysanthemums within British floral culture. Law created an installation with these flowers to showcase the beauty of their form and color.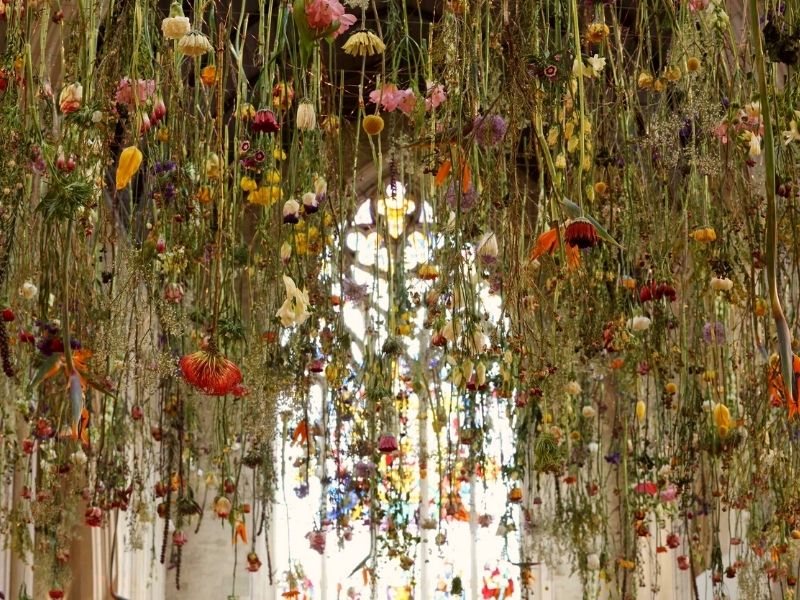 3. Christian Dior Haute Couture Fall 2012 Show by Florist Mark Colle
Taken place in the romantic city of Paris, The Christian Dior Haute Couture Fall Show back in 2021 reminisces why it's one of the most spectacular installations of all time. An entrance to the runway featuring thousands of different red and pink flower varieties, definitely caused the audience to be perplexed.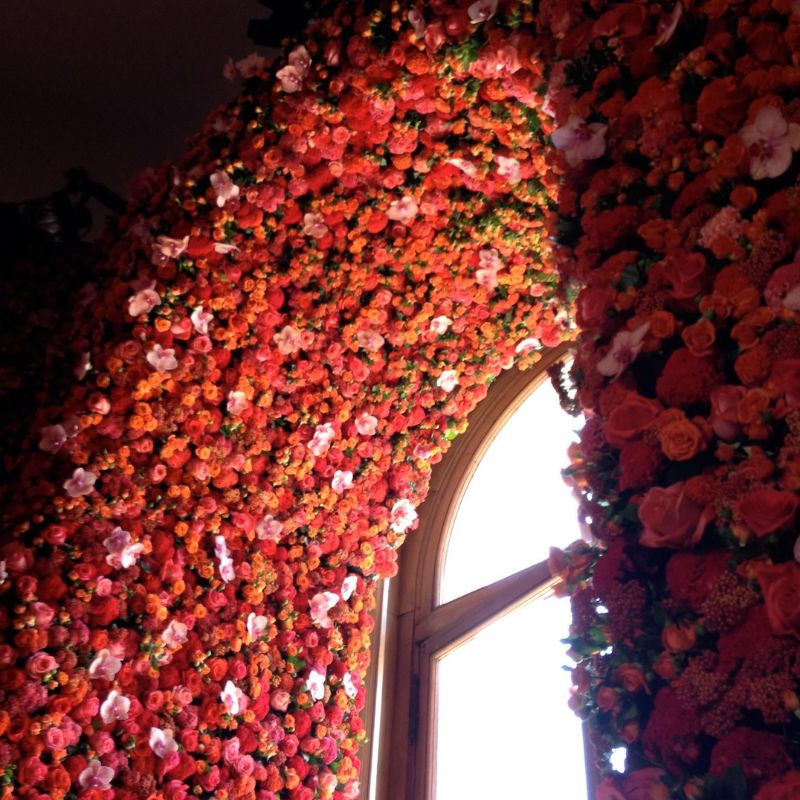 4. Abandoned Detroit House by Lisa Waud
Dating back to October 2015, Lisa Waud and her floral colleagues and florists from Michigan and across the country filled the walls and ceilings of an abandoned Detroit house. For the spectacular floral installation, American-grown fresh flowers and living plants were used. The house had an estimated 3,000+ visitors!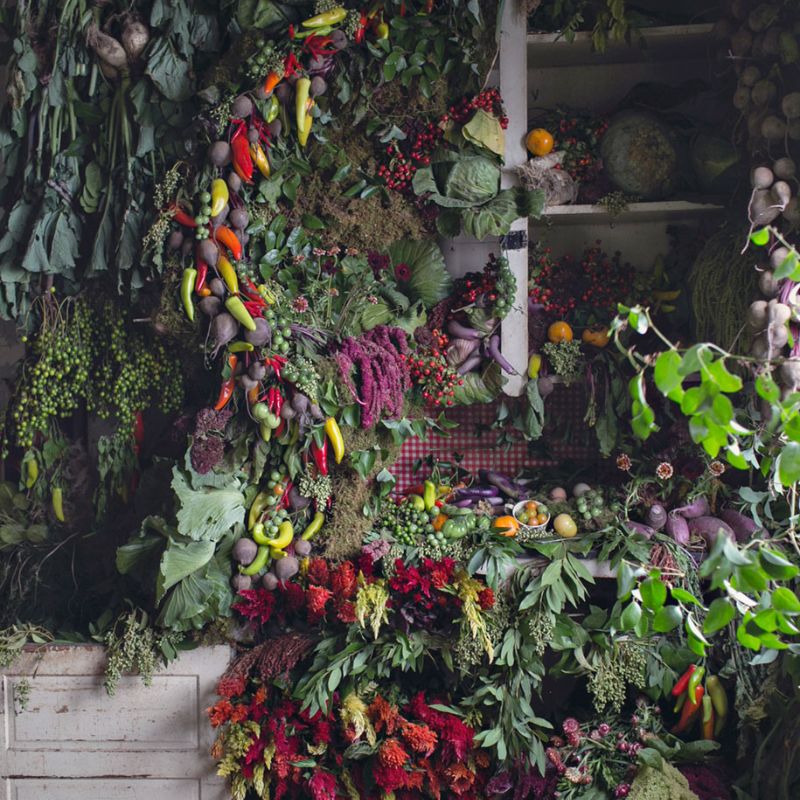 5. Delicate Pressed Flower Vessels by Ignacio Canales Aracil
Spanish artist Ignacio Canales Aracil creates floral vessels reminiscent of upside-down baskets using nothing but pressed flowers. Relying on large cone-shaped molds into which the artist carefully patches hand-picked flowers and stems. No wonder it's considered one of the most spectacular floral installations up to this day!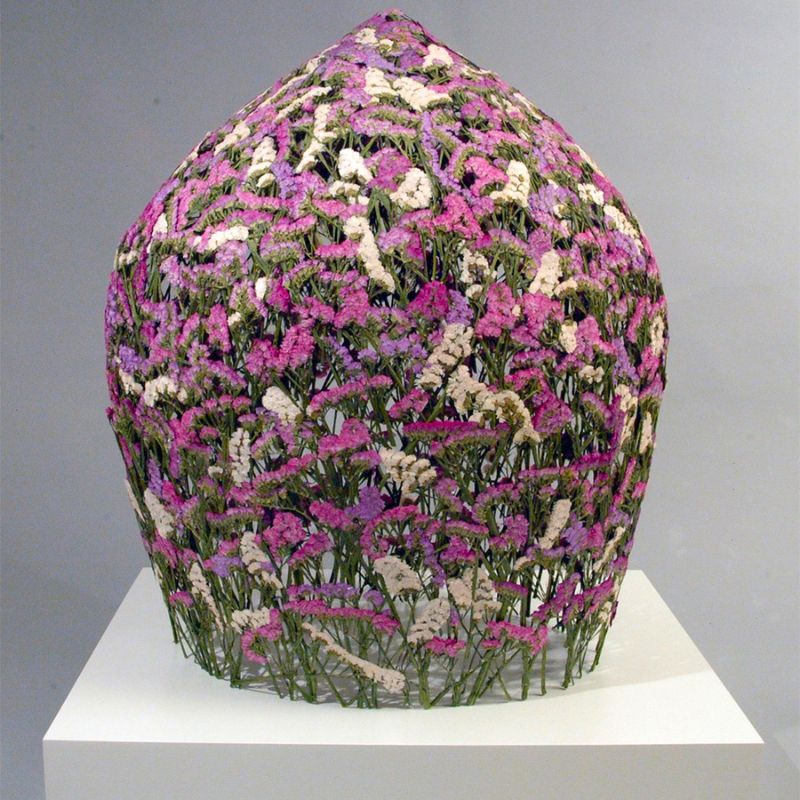 Did you know each piece dries for up to a month without the aid of adhesives and is sprayed with a light varnish to protect the sculpture from moisture?
6. Spectacular Floral Installation at Palais de Tokyo by Florist Thierry Boutemy
This floral installation by florist Thierry Boutemy speaks for itself, doesn't it? Filled with different flower varieties, plus an edgy choice of multicolored flowers makes it is one of the top floral installations created up to now.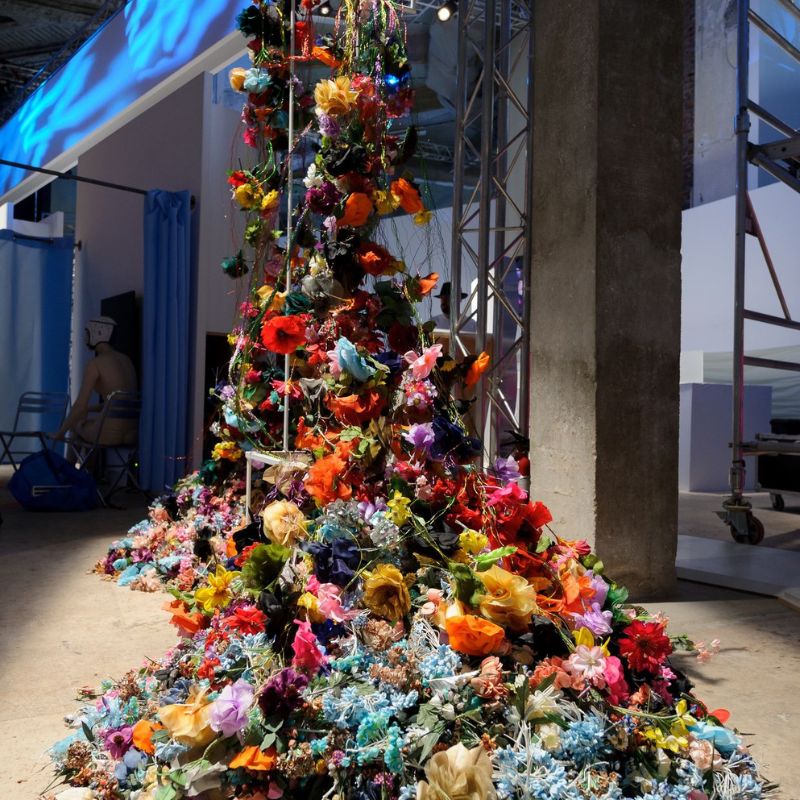 7. Floral Installation at Sevva by Vik Muniz
Specifically located in Harbourside at Sevva restaurant in Hong Kong, the focal point of the Harbourside is a gigantic silk floral and lighting dome that never ceases to wow. It creates a lively vibe to the room making for easy dining with a touch of glamour.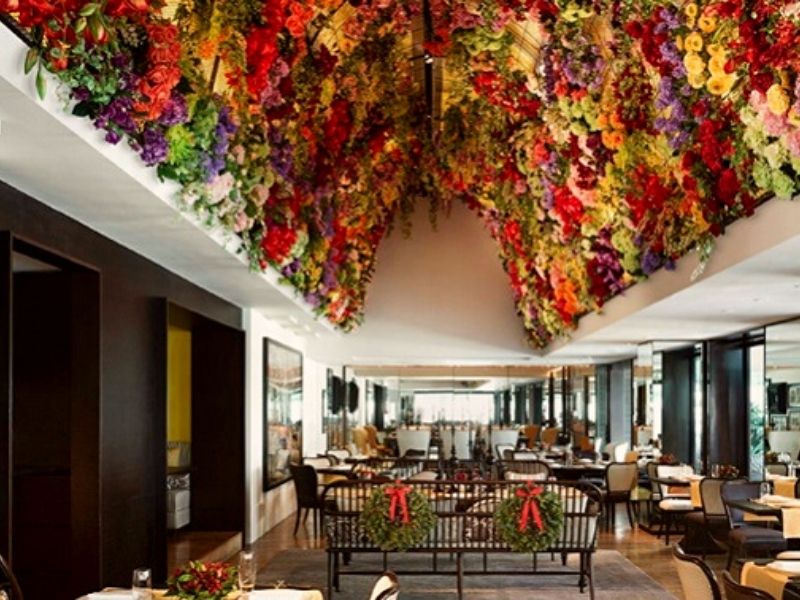 8. Floral Installation by Nicu Bocancea
As a person driven by his passion for floral design, Nicu Bocancea completed his story by perfecting his art with the most prestigious florists in the world. His efforts are attested by achieving first place at numerous floristic competitions, and by designing some of the world's most spectacular floral installations.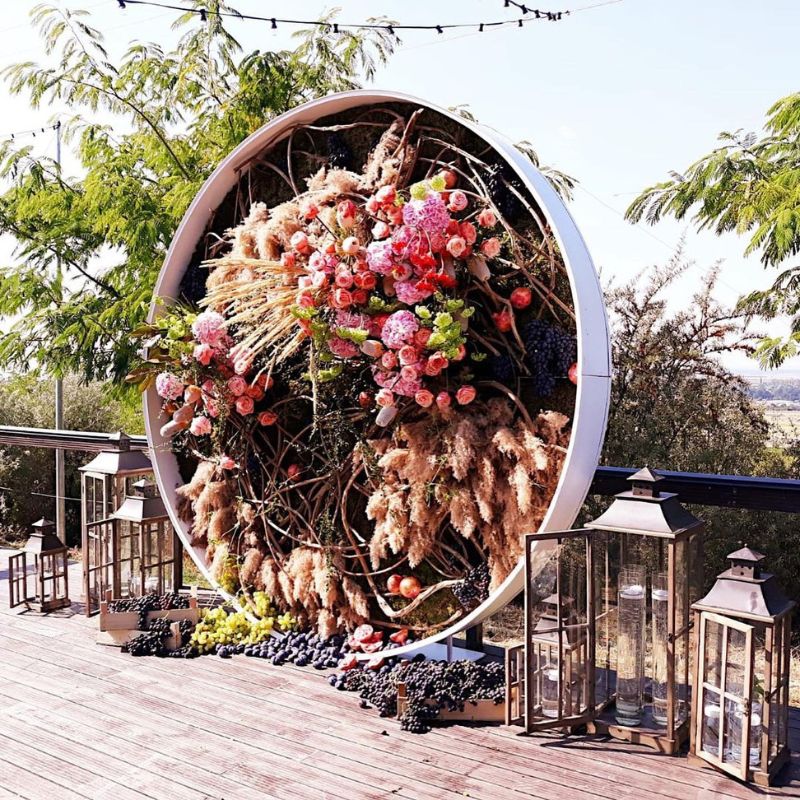 What other incredible floral installations do you know of, or have you visited? If you haven't seen these yet, you might as well check them out to become a blooming lover at heart.