Shane Gervais is a passionate storyteller about picking, grading, and packing salal at I.E.F. Corporation. On this occasion, he's here to make sure you ride the amazing journey of what it's been to work with the salal harvested for the OrcaGreen quality label from Adomex. Read the full interview below.
Shane Gervais Shares the Story Behind the I.E.F. Corporation
Q: What is the origin of the I.E.F. Corporation?
Shane Gervais:
"Import Export Floral (I.E.F. corporation) was founded in 1987. In the beginning, we matched foreign buyers with sellers of northwest floral greens exporters. The corporation also started a wholesale flower company that imported much of our flowers. This provided a large selection allowing florists to produce unique arangements. We used refrigerated trucks with display racks to allow wholesale flower buyers to select their purchases in their own parking lot. I.E.F.'s focus has always been to provide quality and value to our clients.

In response to a demand for higher quality salal, I.E.F. began producing salal to fill this demand and meet the necessities of the market. Later, when the flower wholesale company was sold, the main focus shifted towards impeccable producing and selling of the highest quality salal, huck, and beargrass."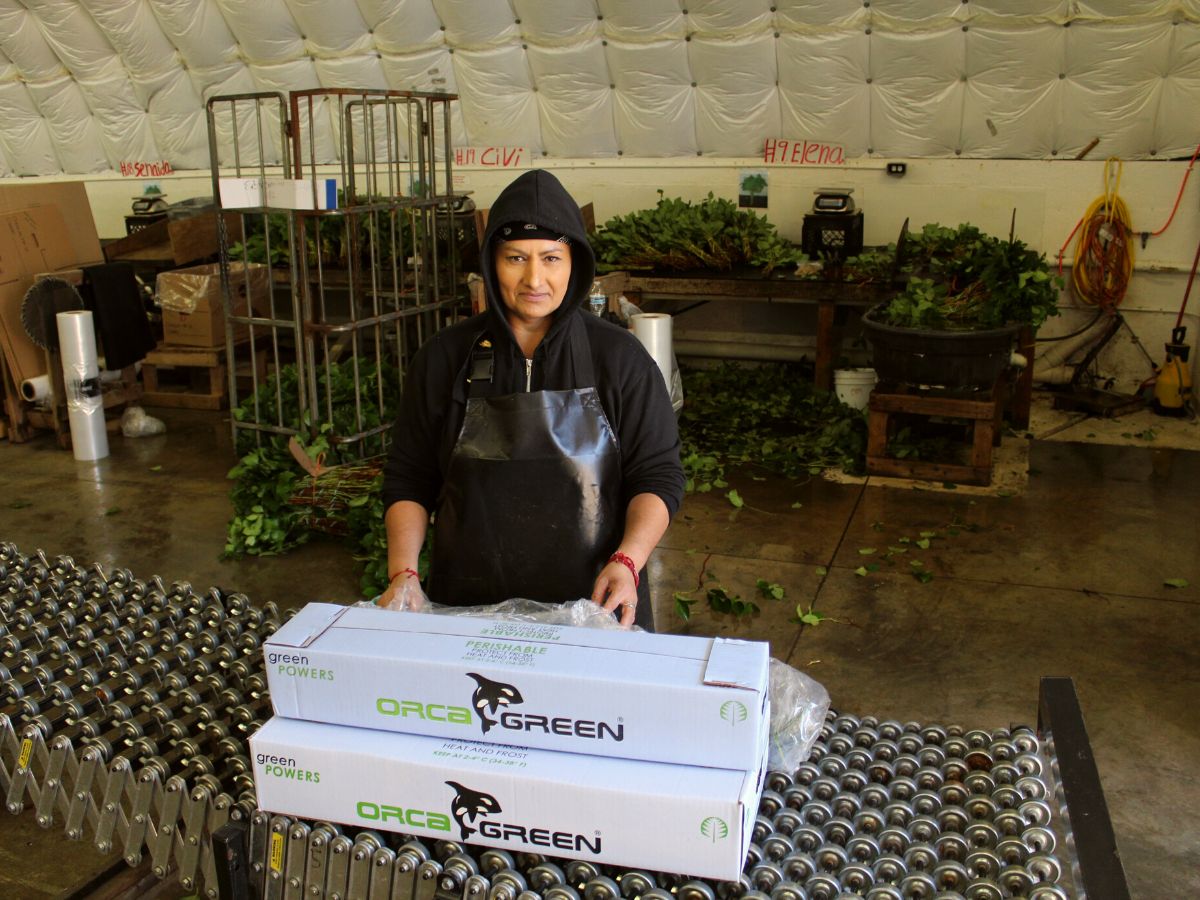 All About Shane Gervais
Q: What is your role in the production and selling of decoration green?
Shane:
"First of all, it takes a whole team to produce the quality salal that both I.E.F and Adomex demand. I started out as the typical yard boy working for the founder of the business. As I.E.F. grew, I was offered a job processing the flowers and preparing the display in the wholesale truck. After several years gaining experience, I was promoted to warehouse manager and then to operating a sales truck."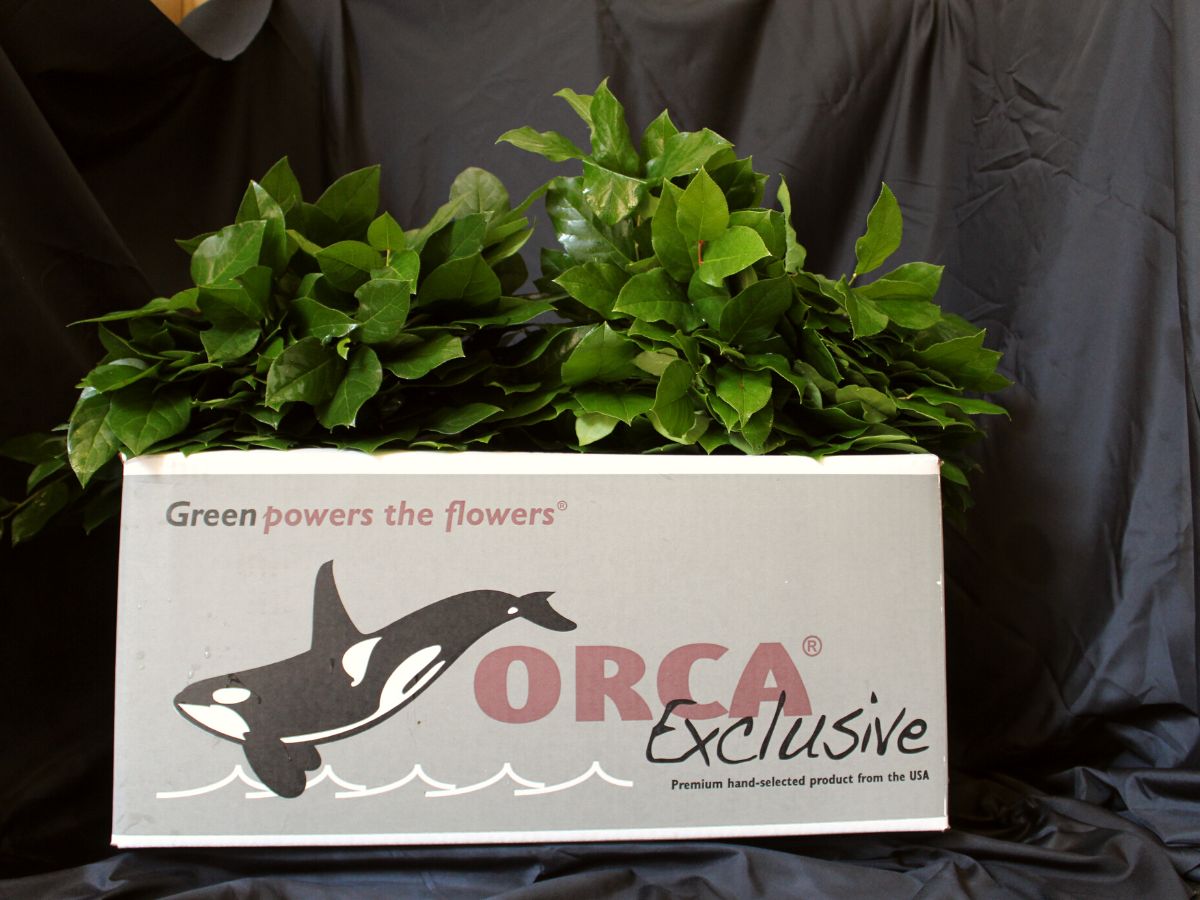 "I eventually took a break from the floral business to join the army, where I learned leadership and resource management. During my time in the army I stayed in contact with I.E.F.'s management which was also a great advantage for my upcoming years. When it was time to retire, I was offered a position back at I.E.F. After a couple years I was selected to lead the companies day to day operations. It feels good to go from the first employee to the head of the table. This was made possible by following the principle of 'Quality First'."
Passionate Salal Producer
Q: Tell us something about your work for the OrcaGreen label.
Shane:
"We supply Adomex with big salal and salal tips for its OrcaGreen and Orca Exclusive labels. The harvester selects each stem to meet the quality standards, then gathers a one pound bunch of the selected stems. OrcaGreen salal tips are hand selected for uniform quality and weight. Our packers clean and evaluate each bunch prior to packing. Any bunch that does not meet the requirements Adomex demands, such as weight, cleanliness, and appearance, are set aside and will not become an OrcaGreen product."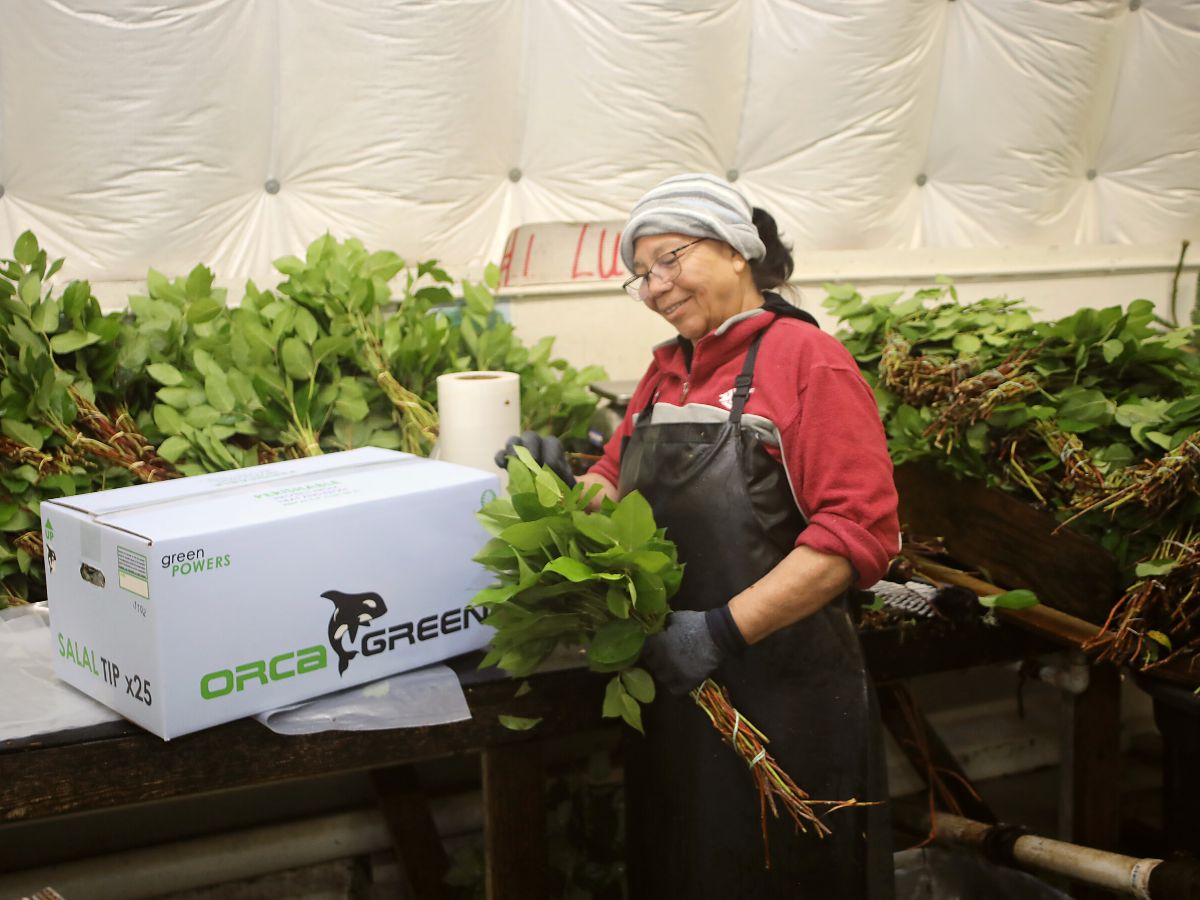 "The greatest thing about producing and exporting floral greens is the people. We are blessed to know people all around the world and experience their culture. We also have dedicated employees that truly like their jobs. None of our products are farm grown, meaning everything grows naturally in the forest. This provides us a beautiful background to do our work the best way possible."
The Perfect Location for Salal
Q: Why is the Pacific northwest the best place for Salal?
Shane:
"We harvest all of our products in the Pacfic northwest, primarily in the western parts of Washington state. The state is separated by a range of volcanic mountains which squeeze the water out of the clouds generated over the Pacfic Ocean as they head east. This results in frequent rain. The consistent ocean temperature, frequent cloud cover and release of latent heat while raining helps keep the region at a mild temprature. The combination of rain and temprature causes greens such as salal to fully thrive."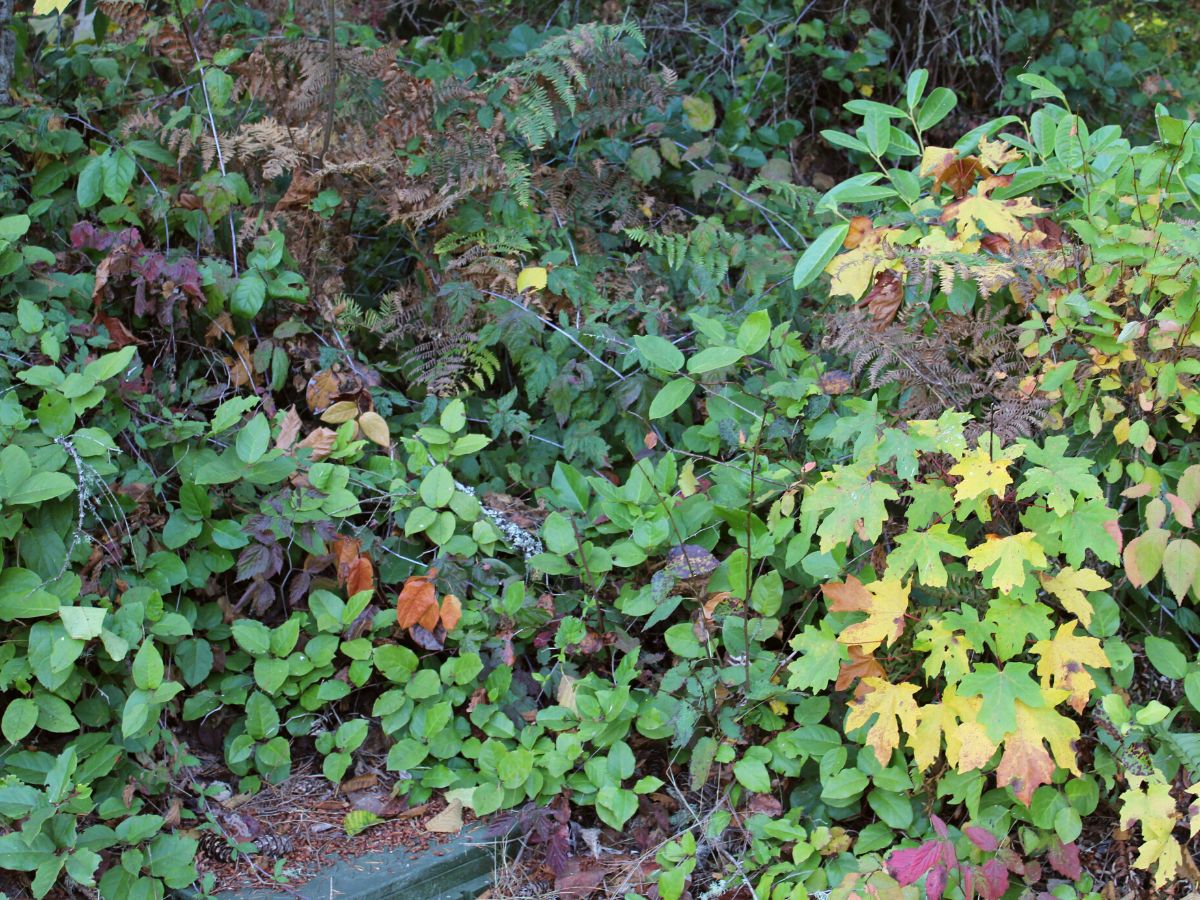 "We lease access to forest land from the tree farms. As with the entire group of people in the product chain, we focus on doing the right thing for the landowners. By keeping them happy we are sold access year after year. These long-term relationships allow us not only to harvest what will regrow during the spring and early summer, but also ensure that we will have quality salal, beargrass, and huck products year after year.

All of our products are environmentally friendly. Our salal varieties, beargrass, and huck are native plants that grow in the forest. No fertilizers, pesticides, or other chemicals are used to support the growth of these products. During the process, only water is used to clean salal. We use no preservatives or chemicals to enhance appearance. Salal is a hardy long-lasting beautiful product that does not need chemical enhancements."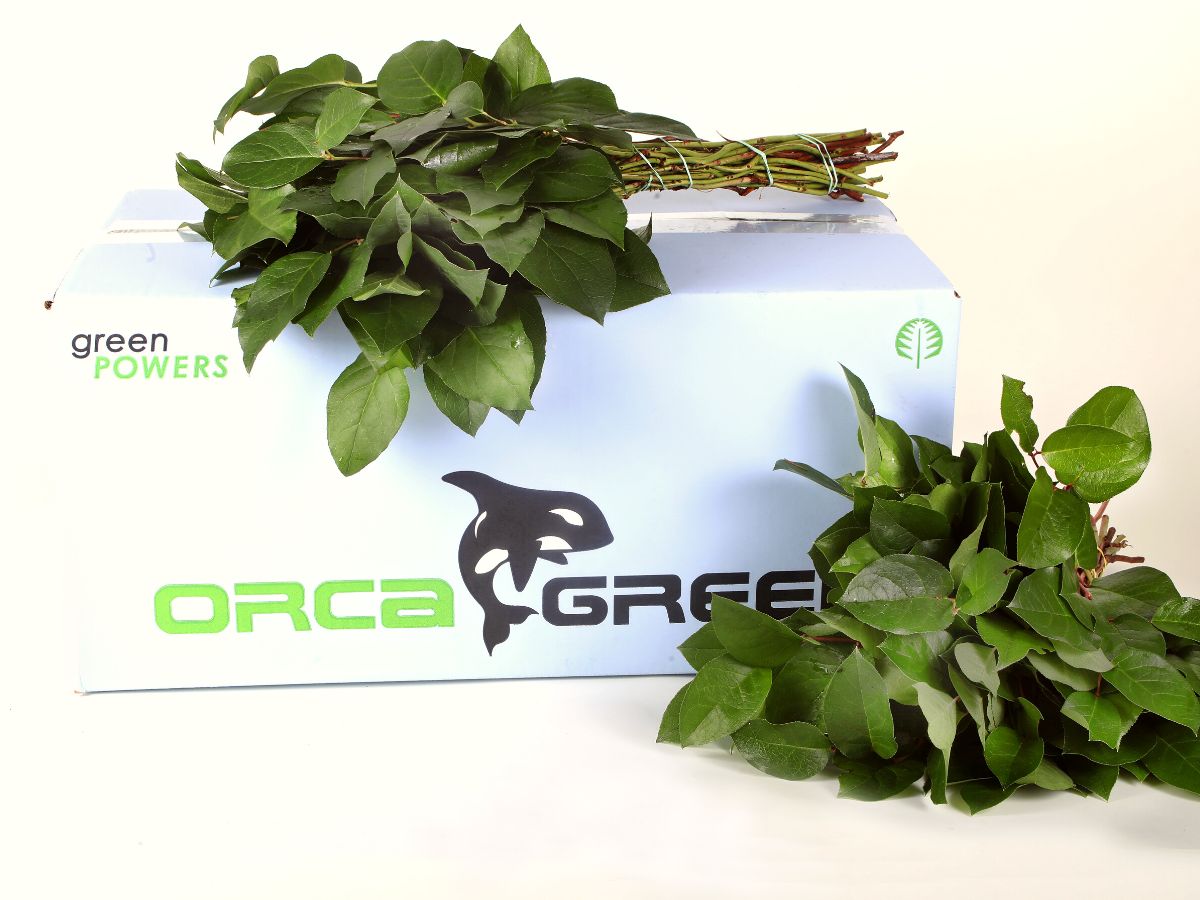 Greens for Florists
Generally speaking, foliage is seen as fillers for bouquets. How do you see this?
Shane:
"While I agree that many florists use greens as filler, that is not always the case. There seem to be several florists making floral greens the primary ingredient in their arrangements. I personally like these miniture landscape arangements the best. I really enjoy using salal, red huck, beargrass, rush, moss, and just a few poms in arrangements."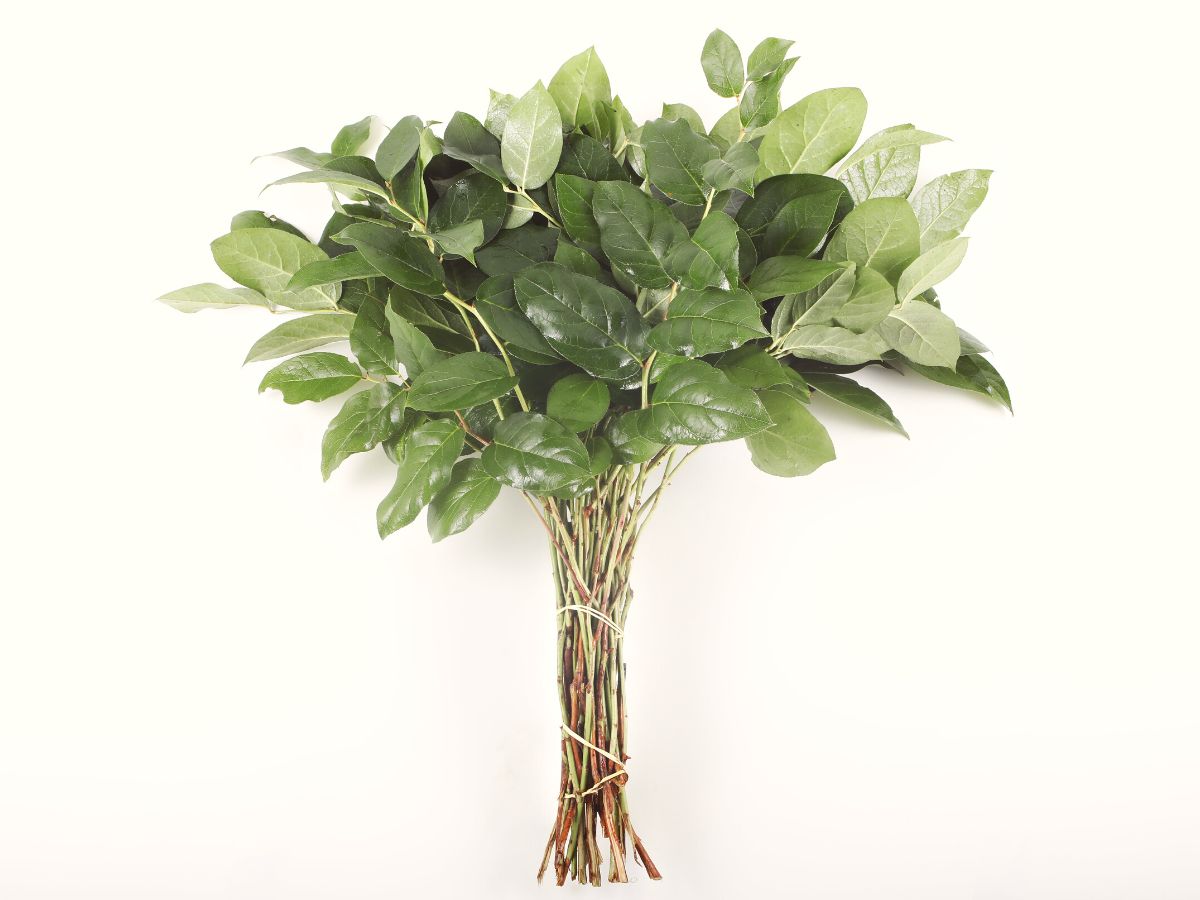 A very pleasurable interview with I.E.F. manager Shane Gervais! To know more about the OrcaGreen label, make sure to visit the Adomex website.