Get to know Sue Tabbal-Yamaguchi from Hawaii. Where she's from, who she is, what she likes, how she gets inspired, what her goals in life are, and much more.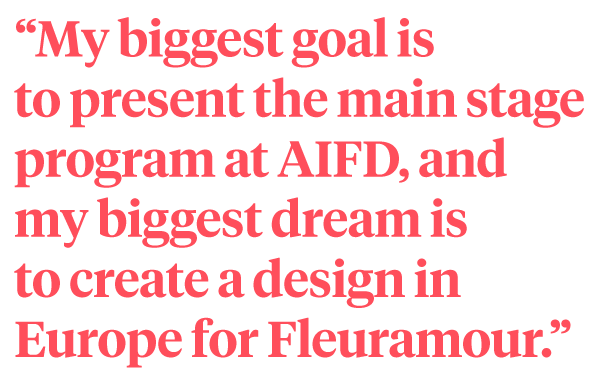 Who is Sue Tabbal? Yamaguchi? ( Born, raised, married, children?)
Born and raised on August 10, 1967, on the island of Oahu, Hawaii. Married for 27 years to Chris Yamaguchi and have 3 boys. Brandon will be 26 this year in May, Jordan who will be 22 in April, and Brycen age 17.
When did you know you wanted to be a florist?
I actually didn't know I wanted to be a florist. I wanted to be a nurse. But I started a gift shop, and then was asked if I sold flowers. I got an order for a wedding. After I did my first wedding that's when I knew I wanted to play with flowers.
What's your main business?
My main business is weddings and other events like corporate, birthdays, and celebration of life.
How do you keep yourself motivated?
Going on trips to see my flower family at AIFD and Europe at Fleuramour. Everyone there inspires and motivates me to be better.
Do you think it's important as a florist to keep up with trends?
Very important. It keeps me young in the mind. Learning what's new helps with creating new ideas.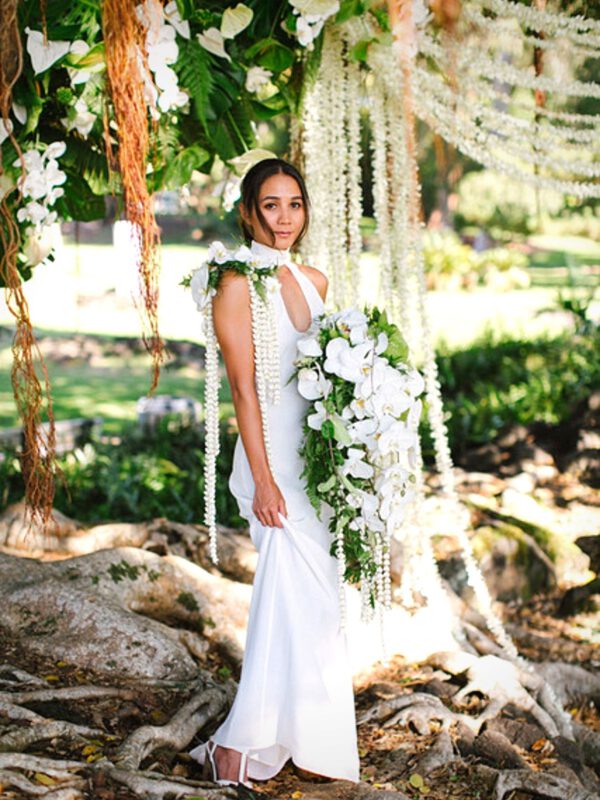 Do you have an own style, signature?
I don't think I do. I love creating different styles. I'm not a master of one type as I enjoy making all styles. I always remind myself that I can do better.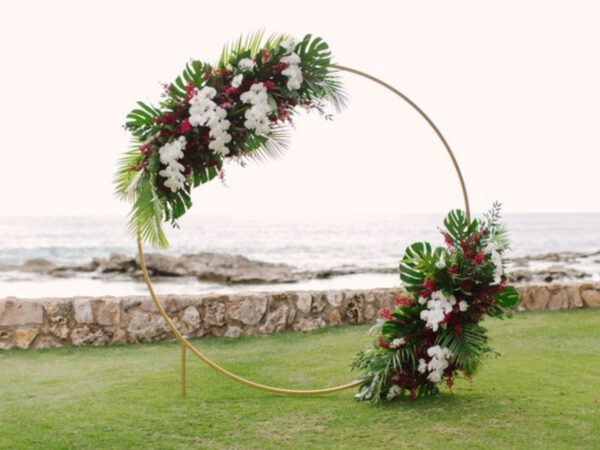 What does COVID mean in Hawaii?
It's hard to say what COViD means in Hawaii but I know what it means to me. For me, it means we cannot take things for granted. We don't know what tomorrow will be like but know that we should live in the present and be respectful to others. We should enjoy our family and check in to make sure they are ok, check in on our neighbors and friends. Not to be deceiving or hurtful but to help uplift one's spirit even when one doesn't think one needs it. This pandemic shouldn't stop us from living but live to be better.
You are also involved in EMC, what's the program and how are you involved?
EMC - short for 'EUROPEAN MASTER CERTIFICATION'. European Master Certification (EMC) is an educational platform that exposes designers to the Infinite Creative Effect (ICE) taught by a driven, engaged, and passionate team. Designers are introduced to new design styles, shapes, color combinations, techniques, materials, and creative ways of using those materials. The EMC program shows its students how to look at flowers closely by discovering the differences in their personalities, emotions, and possibilities, thus learning to use them to the fullest variety of ways. EMC will create a culture of engagement for floral creatives in pursuit of enhancing their potential. EMC also builds a community stimulated by the same growth and ambition as the global floral industry. I am on the EMC core team: which is made up of amazing and talented EMC graduates. I am the EMC GO manager and also manage the Conscious Creative Facebook page.
What's Conscious Creative in your eyes?
Conscious Creative to me means to help others to think and be more creative to think outside of the box. To help them take the first steps to just make something and to post it. We all are timid and don't like criticisms but just taking that first step helps boost ourselves and gives us more courage. I create challenges every month so that we all can learn from each other. It helps us understand what the W's (When, What, Where, Why, Who ...) are in creating a design. That way we encourage people to enroll in EMC to gain a wealth of knowledge.
Which flowers are specific for Hawaii? And what's your favorite?
Hawaii is known for large, bold flowers and foliage like the anthuriums, ginger, proteas, heliconias, birds of paradise, monstera, lauae, palapalai, and much more. But also for the delicate fragrant flowers like the plumeria, hibiscus, pikake, puuikenikeni, pakalana and more. My favorite is a fragrant blossom with delicate but bold petals... it's the gardenia.
Do you like plants too? And do you use them in design? Do you use a lot of foliage?
While in lockdown during COVID I began to appreciate plants more. I started with philodendrons and calatheas then finally, after searching for years after my trip to Europe, found the ceropegia woodii which is my absolute favorite plant. I've used this in my designs before but then realized how tricky it was to grow in Hawaii. Now I have more than 20 of these plants, yes I'm obsessed, and maybe will cut them to use in my designs again.
Do you have some floral achievements of which you are very proud?
For sure attaining my AIFD and EMC was my greatest achievement. Also Proud that I took that step out of my comfort zone of competing in local competitions. In the first competition, I took 4 of the 5 awards in a design competition, came in second for an HFNA competition, and 2nd in one of the categories in the Gateway to America competition. Then finally took another step out of my comfort zone and came in 1st for an AIFD Rock that Tree contest.
Is there some special goal or a big dream you want to go for?
I have several goals and dreams. My biggest goal is to present the main stage program at AIFD and my biggest dream is to create a design in Europe for Fleuramour. My special goal is to be able to show and represent to the world that Hawaii is special and that the flowers and foliage we have here are precious.
Where do you see yourself in 20 years?
Ahhhh... I see myself creating masterpieces for people to enjoy. That when I make footsteps in my journey I inspire someone to follow and that they inspire others to create their own footsteps.
How do you purchase your flowers? As we have transparency at Thursd, who is your wholesaler, grower?
Currently, my suppliers are minimal due to COVID but I usually buy from Miami but have not too much recently. I now purchase the majority from a California business name Mellano.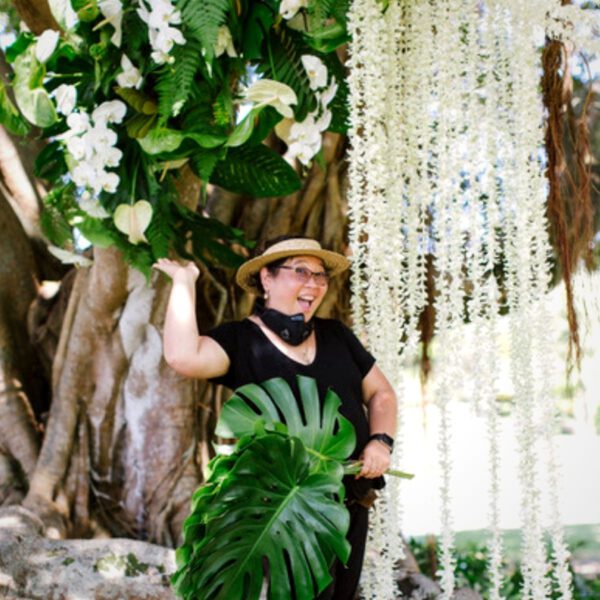 Sue Tabbal-Yamaguchi CFD, AIFD, EMC Su-V Expressions 725 Kapiolani Blvd. C-118 Honolulu, Hawaii 96813 direct: 808-372-3644 email:
[email protected]
website: www.flowersbysuvexpressions.com LIKE US on FACEBOOK at Su-V Expressions Follow us out on Instagram at suvexpressions