2022 was the year with the most intense wedding season after the pandemic and creativity literally boomed. Some designs stood out and will become a trend for sure in 2023. One of those trends is the 'Crystal Chandelier Trend'.
Crystal Chandeliers Are the New Trend
Crystal chandeliers are a timeless detail that can be added to a huge variety of spaces to enhance wedding decor. Whether you're hoping to dress up a chandelier that your venue may already have installed, you're wanting to light up an outdoor evening reception, or you're even looking for a unique way to incorporate chandeliers into your ceremony, here are some ideas that will inspire you.
This is not the time to have a traditional type of wedding decor because what you'll see it's about to rock you. Check out one of the most amazing 2023 wedding wanna-be decor trends that will blow your mind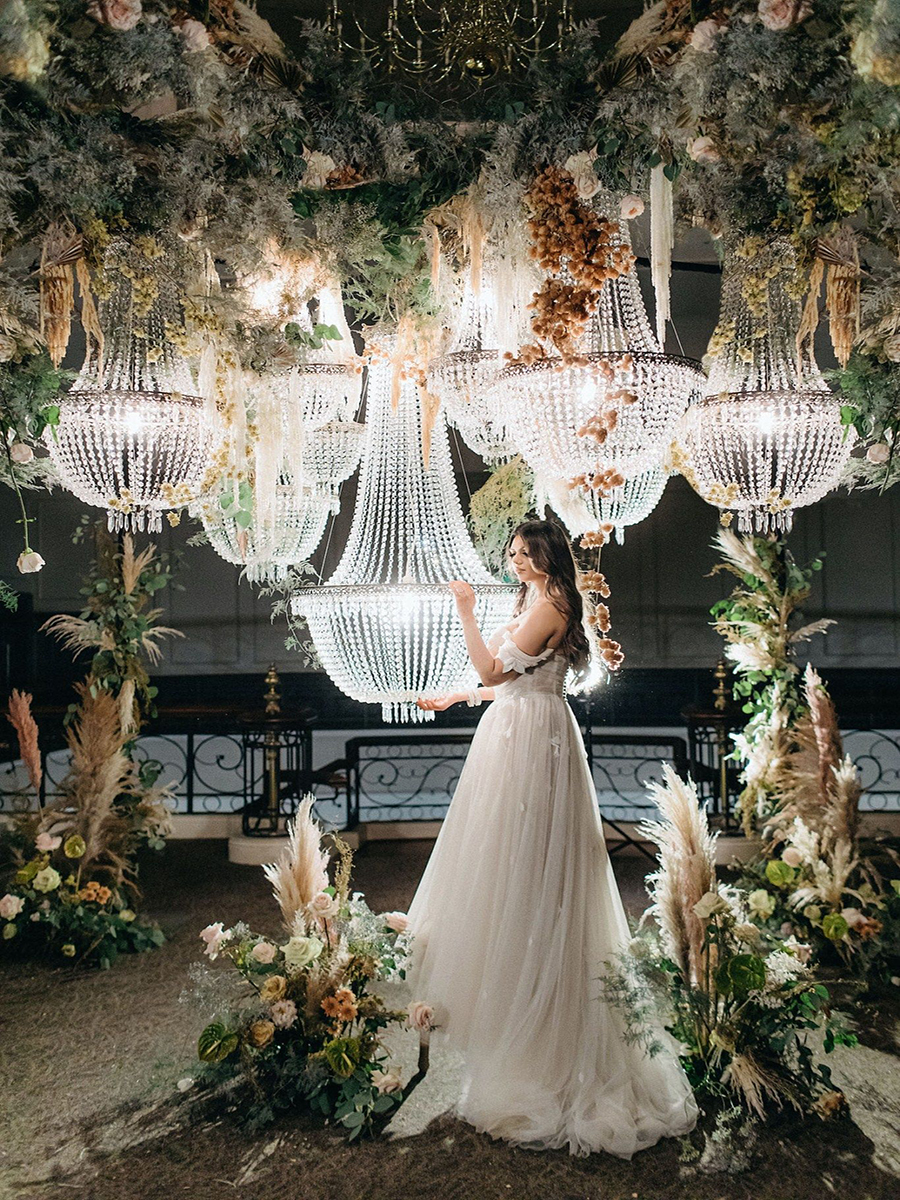 Crystal Chandeliers Bring Your Wedding to the Next Level
Crystal chandeliers, beautiful pastel-colored flowers, and maybe a combination of more elements with an unexpected design can bring your wedding to the next level. Chandeliers aren't just meant for the ceiling, and this look definitely proves it. If you love the way chandeliers provide light and a bit of shimmer, why not play with them in different ways? While shiny crystal chandeliers are stunning, they're a bit more modern. To add a subtle vintage touch to the reception space, seek out antique chandeliers. They'll look that much better when draped in beautiful natural flowers.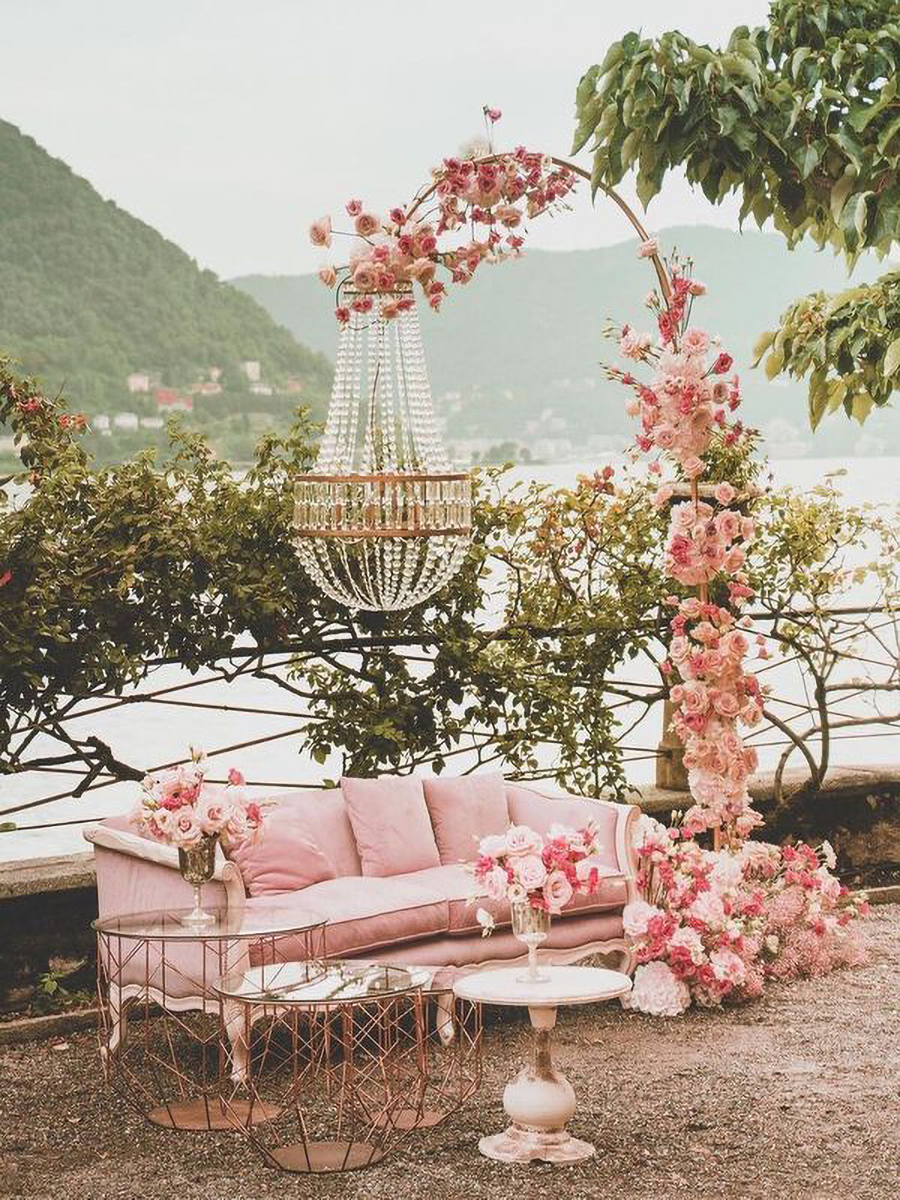 Wow Your Guests With a Grand Entrance
Whether you want to bring attention to make a statement on your sweetheart table, WOW your guests with a grand entrance or bring the glamor to the entire party – there is no better element to accomplish that than with crystal chandeliers.
Ready to make a statement?
Host your reception dinner outside with long, family-style tables (see the picture on the right). Then, dress up the space with stunning chandeliers and natural white flowers. By hanging it overhead, this look makes it seem like the chandelier is simply floating in midair.
Crystal Chandelier Decor Takes Center Stage

One of the simplest ways to make a wedding unique is to infuse meaningful elements.In case of today's inspiration meaning comes in the form of chandeliers.There's something so ethereal about floating flowers and all of their iterations- from fiercely feminine floral chandeliers to heavy greenery or flower garlands and the chicness can be straight-up luxury or relaxed and rustic.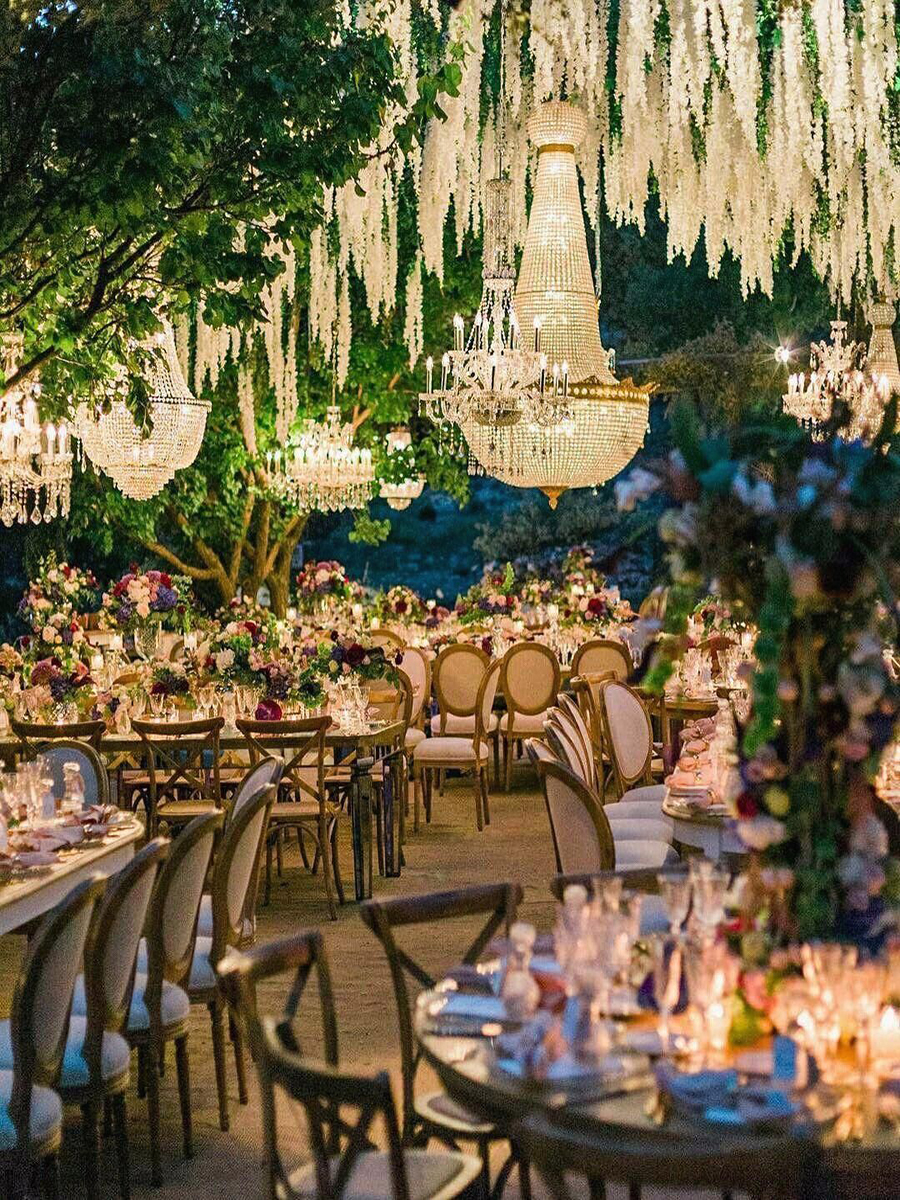 Fairytale wedding decor with crystal chandeliers
The Most Extravagant Wedding You Will Ever See
With all this being said, here is a wedding that you can crash over and reconsider your entire wedding decor.
Add a Touch of Whimsy
Chandeliers can work well with any event style, whether it's rustic or classic elegance. They're so sparkly and romantic, bringing a touch of vintage at the same time to the celebration. A whimsical wedding reception with these trend decor suggestions will definitely put your wedding in the spotlight.
Mix chandeliers with flowers and enjoy the wow effect.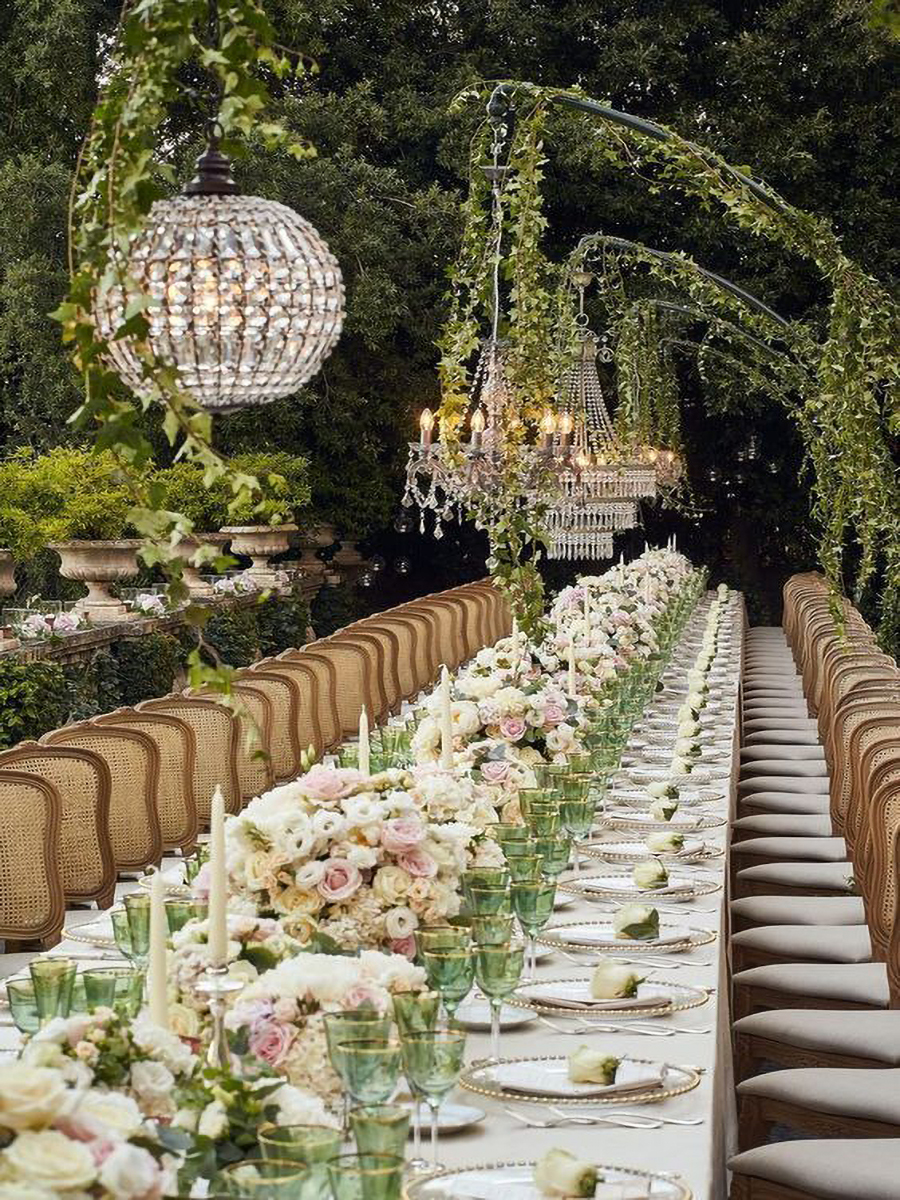 Dreamy outdoor wedding decor
Make the Wedding Day Unforgettable
It's no longer a secret that a good florist will use different decors to hide some ugly details that are not really complimentary with the wedding idea. In this case, camouflage will be used to the groom's advantage accordingly to the 2023 trends and redecorate the entire space.
Or maybe there is nothing to hide but to enhance the natural beauty of a raw space (like a tent or a barn). Not to mention that you can go with big or small budgets. There are many ways to make a wedding unusual and memorable, different from others. Like greenery, white tents, and beautiful decor will make the wedding day unforgettable.