Honoring Traditional Manufacturing Techniques
'The first thing I told them was: stop thinking about new materials – you're all obsessed with finding new bioplastics,' laughed Fernando Laposse, remembering the first day of his workshop at this year's edition of MADE Labs. The Mexican designer has based his practice on honoring the traditional manufacturing techniques of his homeland and repurposing them for more contemporary palates.
Fernando Laposse
This time, he wanted his students to try their hand precisely at a process that met an early death due to the global rise of plastics: making ropes, carpets, and fishing nets from sisal, the raw fibers extracted from the leaves of the agave plant.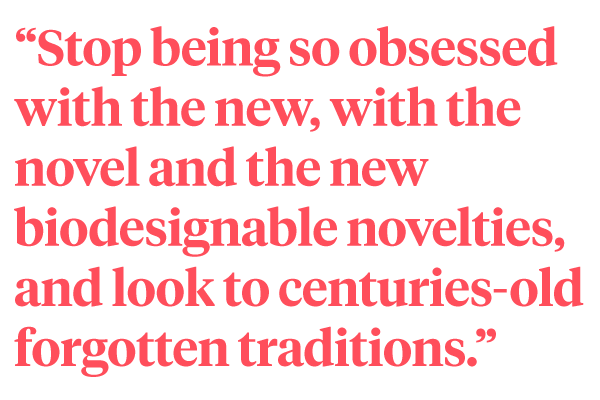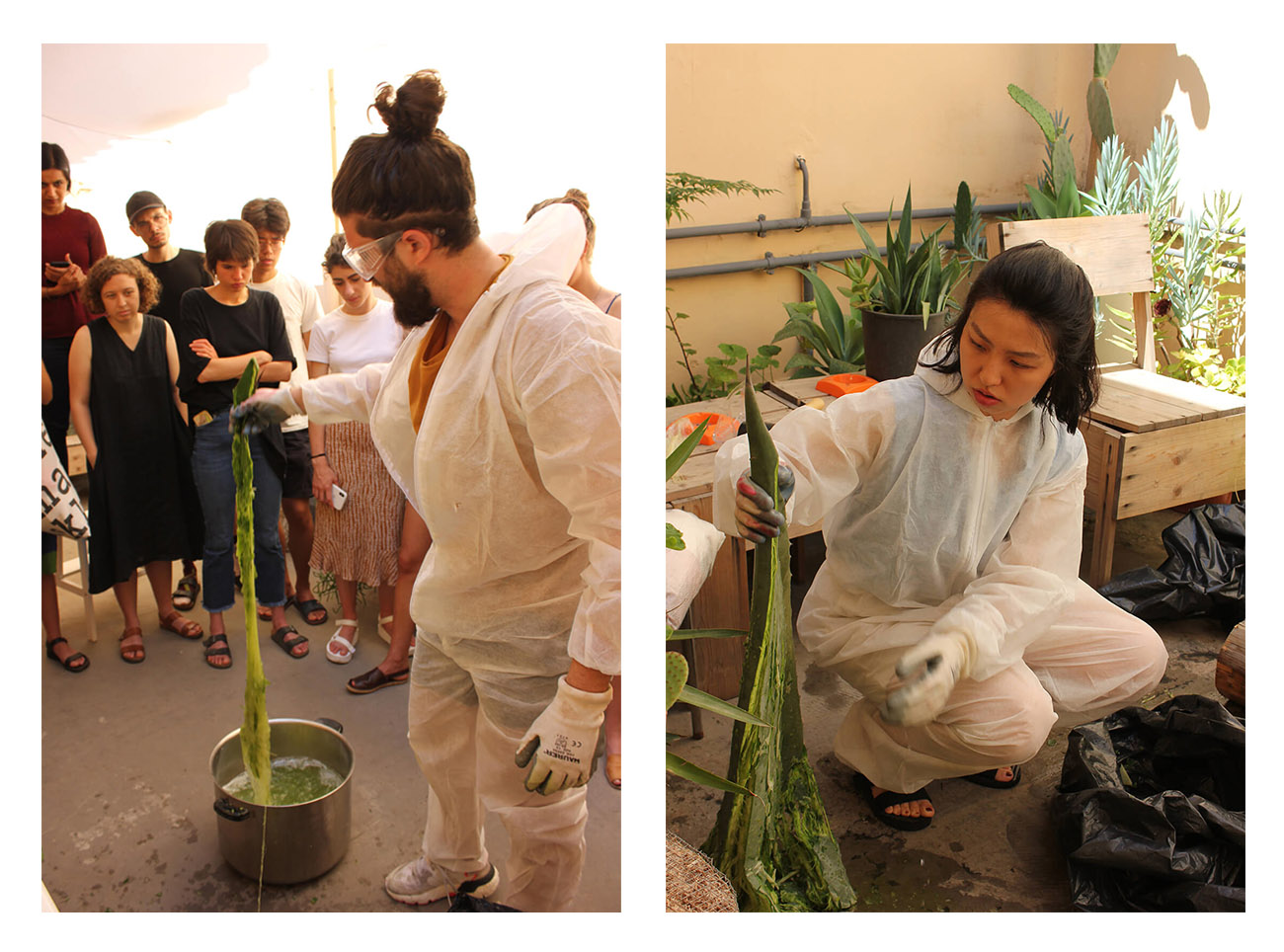 The Agave Americana
His choice of raw material was more than layered: while the Blue Agave variety is often limited to the state of Jalisco, where it is used to produce Mexico's spirituous gift to social lubrication, the Agave Americana subspecies has historically traveled far – as far as Sicily, the location of the MADE summer school, where it is now an unavoidable part of the sun-drenched landscape. That the island so willingly adopted its green colonial-times newcomer to the point of considering it indigenous, while today some of its rulers and inhabitants use xenophobic rhetoric against the influx of brown and black migrants is not an irony lost on Laposse. Quite the contrary: he's knowingly using the plant to troll those who oppose the arrival of the so-called boat people.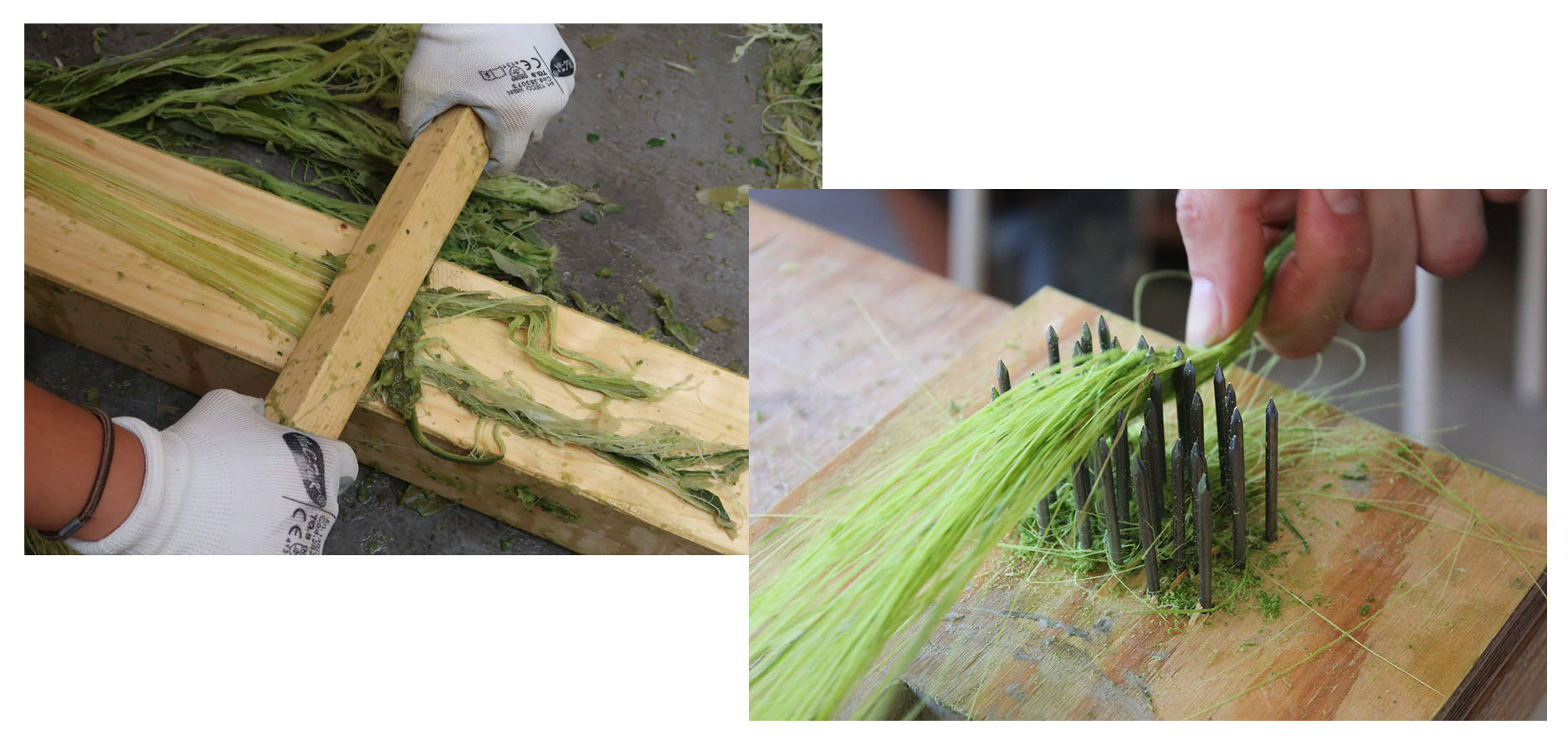 Turning Agave into Sisal
That was the gist of A Succulent Voyage, his MADE Labs workshop. By teaching students the manual, time-intensive and even rash-producing ancestral technique that turns agave into sisal, he was asking them to reconfigure the fibres in a way that spoke to their migratory concerns. After hammering and pulling and cleaning and combing and knotting and threading away the unthinkably strong fibre, the pupils – many Europeans, others having come from places as relatively remote as Sydney and Bangalore – produced a series of objects and structures that pointed to reimagined symbols of Sicilian identity.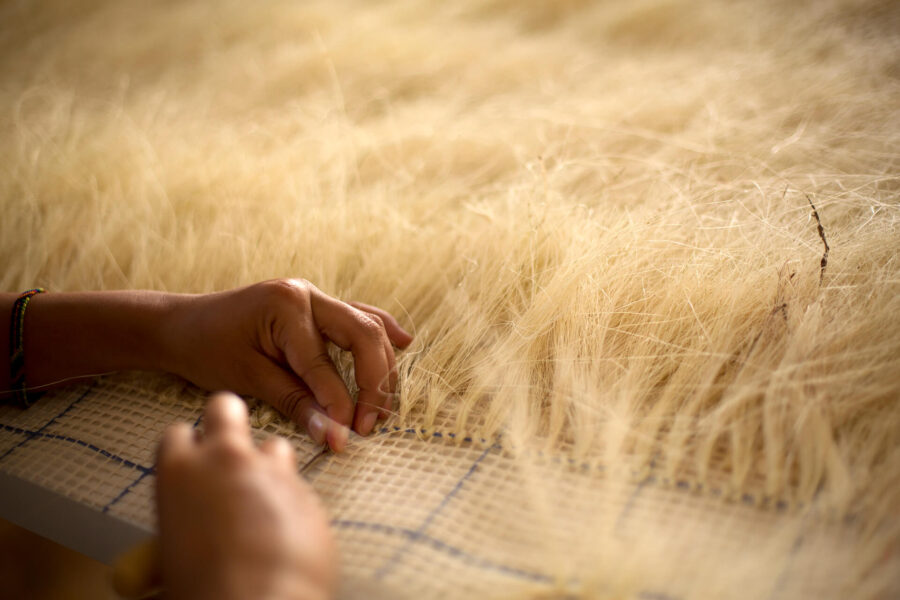 There was, for example, a public gate of entry – the porta that marks a cardinal limit in many Italian cities. Or the omnipresent ceramic Moorish head turned sisal wig. Or a decidedly defiant boat sail. Like many of the things that end up feeling properly European – there would be no stamppot today in the Netherlands without the Andean highlands – their installation at the MADE academy was filled with proposals that began their lives many centuries and thousands of kilometres away.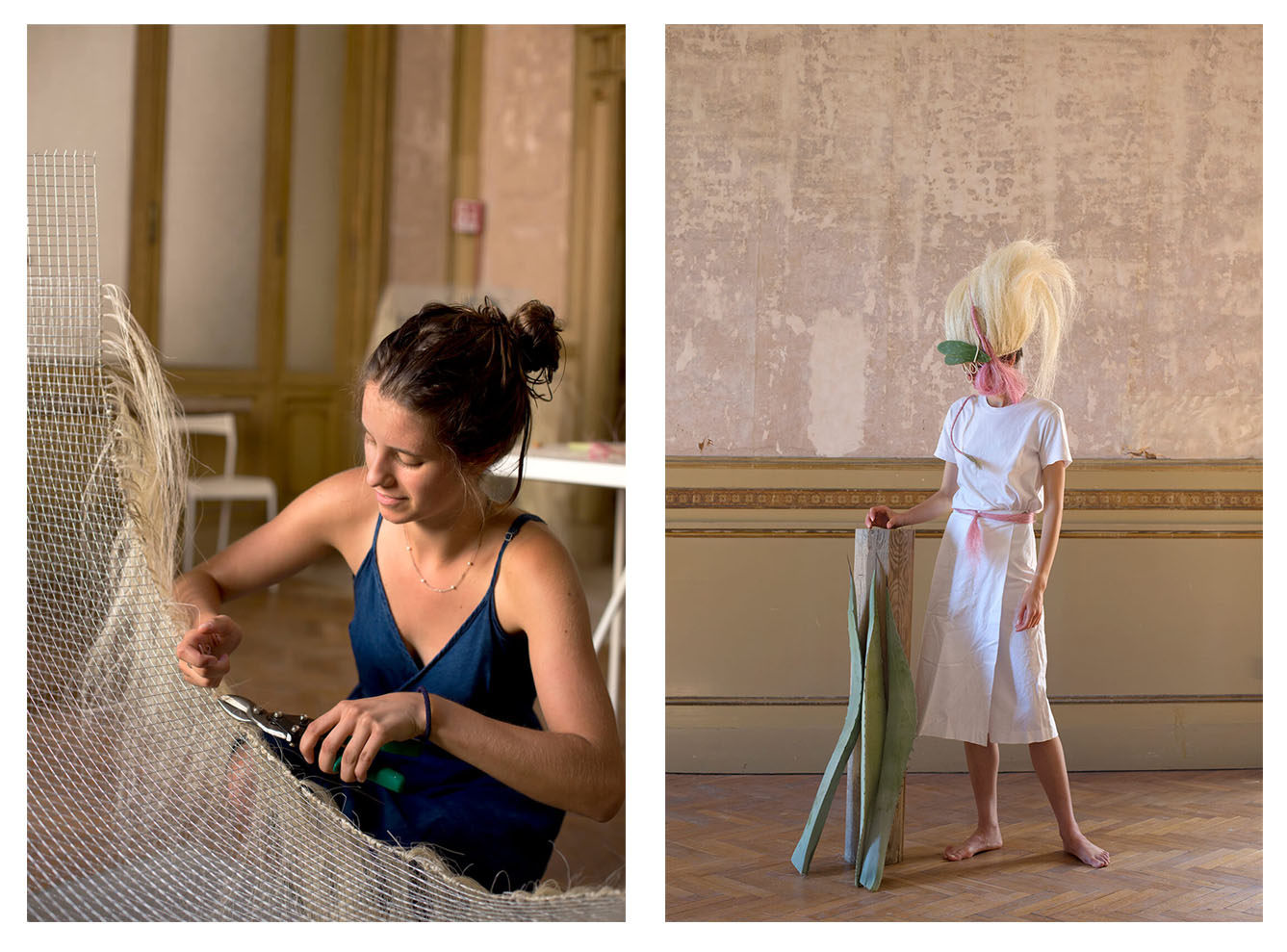 Conscious Reconfiguration
Laposse is no stranger to this type of conscious reconfiguration. Although born in Mexico City, he is now based in London after obtaining a bachelor's degree in product design at Central Saint Martins. With one foot back home and another in the Eurocentric design world, he's a double agent of sorts who strives to communicate different messages to both sides. To his fellow countrymen and countrywomen, that there is great value in endemic processes – many of the corn husks, loofah, and animal fat he turns into sought-after design pieces, displayed from the Triennale di Milano to the V&A, are considered material and even cultural waste back in Mexico. 'I can't help but think of how many engineers in Mexico keep insisting that Dutch-style greenhouses are the solution to our agricultural problems when the Aztecs left us the chinampas [floating gardens] in Xochimilco,' he explained. 'That, right there, is basically a proven way of doing hydroponics that works for our type of environment, and in a sustainable and scalable manner.'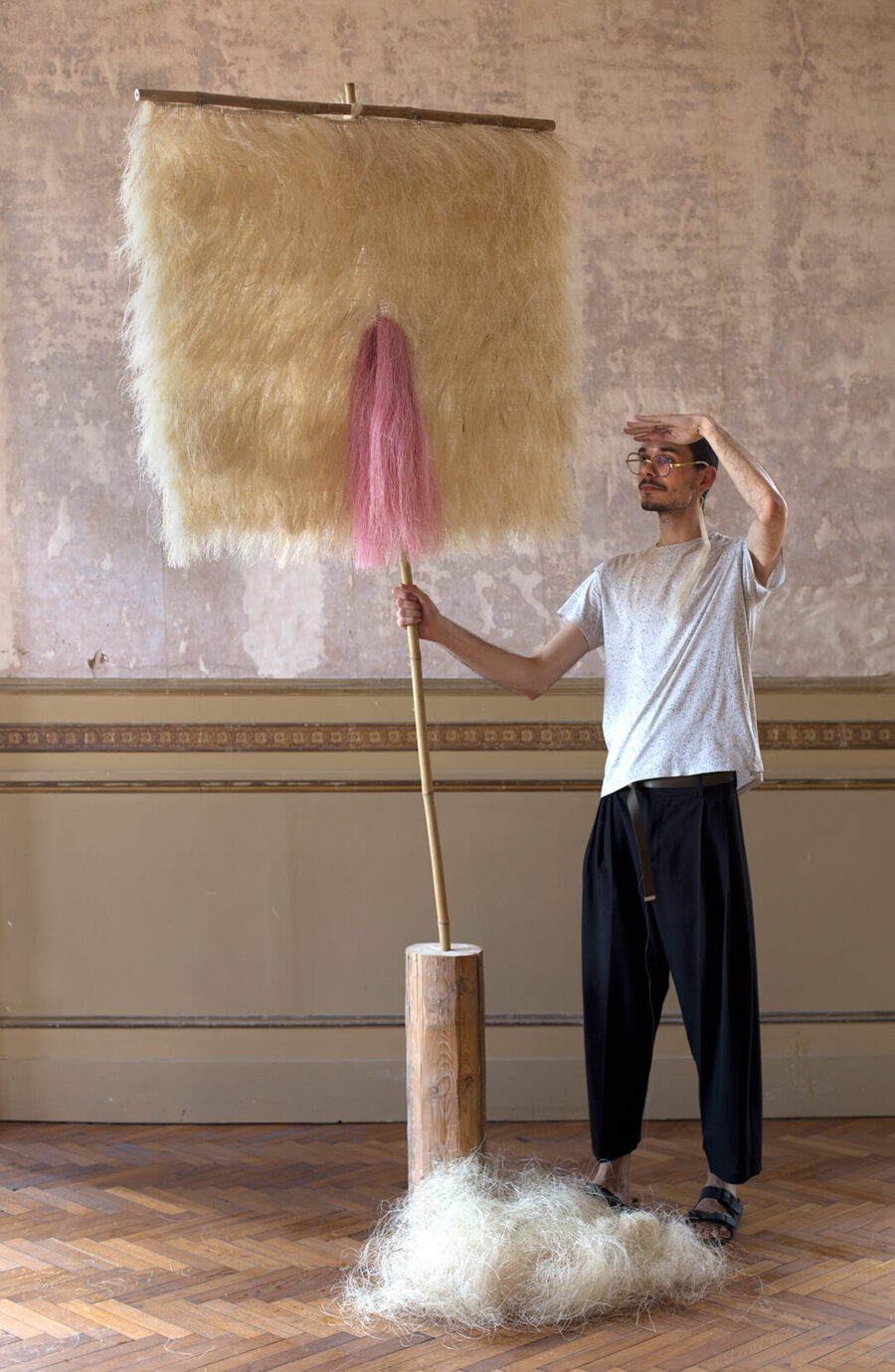 And his missive to his fellow Europe-based designers? To keep in mind that 'some of the answers to the environmental challenges of the future might be found in traditional crafts rather than in new technological discoveries.' That is: maybe stop being so obsessed with the new, with the novel and the new biodesignable novelties, and look to centuries-old forgotten traditions. The plastic industry killed Mexico's sisal exports in the early 20th century; the IFAD is now calling it a 'future fibre,' or a sustainable, environment-friendly alternative to plastic. Go figure.