Like fresh spring bulbs bursting forth following a long, damp winter, San Francisco's 'Union Square in Bloom' returns for its second year with spectacular oversized floral displays cascading from area hotels, restaurants, bars, and shops, along with special offerings highlighting Union Square's rich floral history and blooming rebirth.
This May, leading up to a grand Mother's Day Celebration, you can take a curated passport through all the blooms & attractions. Union Square will be in 'full bloom' with numerous vibrant floral displays, welcoming residents, workers, and visitors to the heart of San Francisco.
Union Square in Bloom
This event honors its rich floral roots while nurturing the growth of innovative traditions through a colorful floral display to welcome residents, workers, and visitors to the heart of San Francisco. The 'Blooming', a tribute and the seed of new traditions, will be completed and unveiled in a special event on May 14, from 1 pm – 4 pm, fittingly named 'The Roots of Creation: A Mother's Day Celebration'. Centered around the floral artistry of the Union Square stage, the event is sponsored by the Union Square Alliance.
"Union Square in Bloom is about bringing bright color, beauty, and positive energy to San Francisco's iconic center," said Marisa Rodriguez, CEO of the Union Square Alliance. "Dozens of vibrant floral displays and interactive programming will create a cohesive theme throughout the district. This is just the beginning of a strong tradition we hope to build on year after year."
Rodriguez's optimism is given proof by increased tourism, newly opened retail outlets in the district, and the popularity of last month's American Tulip Day which brought over tens of thousands of people to the Square to take home free tulips.
"Union Square has a long history as a hub for floral art and engagement," says Rodriguez. "For decades, flowers, particularly daffodils, were handed out to visitors walking through Maiden Lane. This year is truly the time to say that Union Square is back, and ready to show off its budding treasures."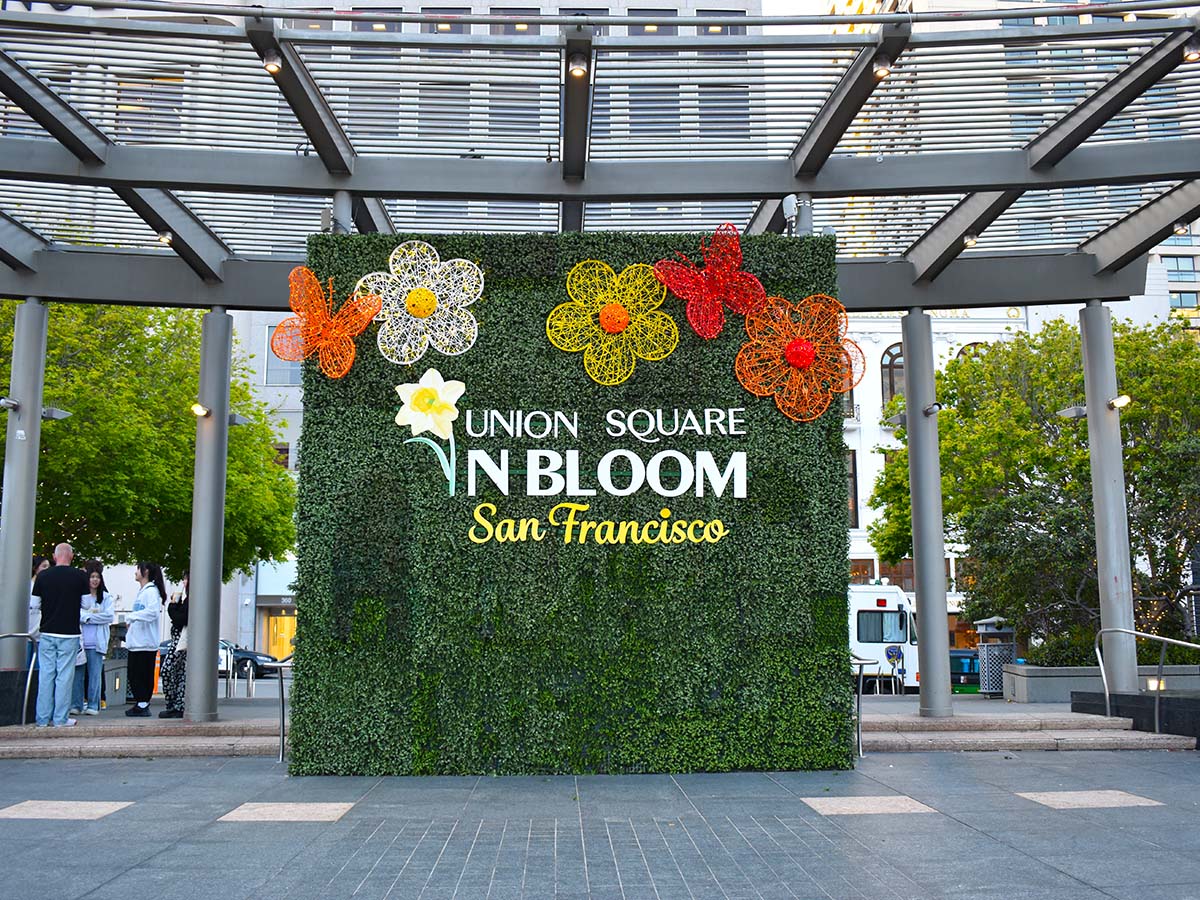 Mother's Day Celebration
The Union Square district is embracing the season with a variety of vibrant and engaging events, programs, and promotions, including a Mother's Day celebration, a Family-Friendly Activity Passport, and a 'Bloom + Bubbles' Passport, available on and Room in Bloom Hotel Packages. The passport books will be available to download from the Union Square Alliance website by May 11, 2023.
For the next several weeks, dozens of area businesses are planting the seeds for a floral explosion culminating Mother's Day weekend. On Mother's Day Sunday, May 14 (1 pm–4 pm) the Union Square stage will feature local Salsa music performers and dancers, plus opportunities for dancing in the plaza in a florally transformed space.
Also launching on Mother's Day weekend is unique Union Square in Bloom passports, encouraging visitors to explore the floral displays, and visit shops and restaurants. The Activity Passport includes a family-friendly adventure of discovery, floral education, and interactive games. The 'Bloom + Bubbles' Passport showcases floral-inspired beverages at local hotels, restaurants, and bars. Many local businesses and community partners take part in the Union Square in Bloom by installing floral décor at their entrances or interiors, along with blooms in public spaces.
"Union Square is bursting with beauty and excitement," said Rodriguez. "Whether it's a bloom trail guide for youth, floral fashion shows for the adults, or special 'staycation' hotel packages for the whole family, Union Square will be the place to celebrate the beauty and diversity of San Francisco this spring and summer."
May 11: Unveiling of Floral Couture Dress
What's more fashionable than a spring day? The answer: an original couture creation a la a spring day by local internationally acclaimed designer Vasily Vein to honor this year's 2nd Annual 'Union Square in Bloom' initiative. 'Union Square in Bloom' celebrates the area's long history of floral creativity and display, including its rich fashion-forward traditions. The dress will be unveiled in a special fashion show event on Thursday, May 11 (5 pm – 7 pm) at the Nieman Marcus Rotunda on Union Square and modeled by Sonya Moldetskaya.
"Union Square in Bloom' highlights our vibrant community's passion for creativity and style," said Marisa Rodriguez. "We're honored to have Vasily Vein's stunning design as a centerpiece of our celebration."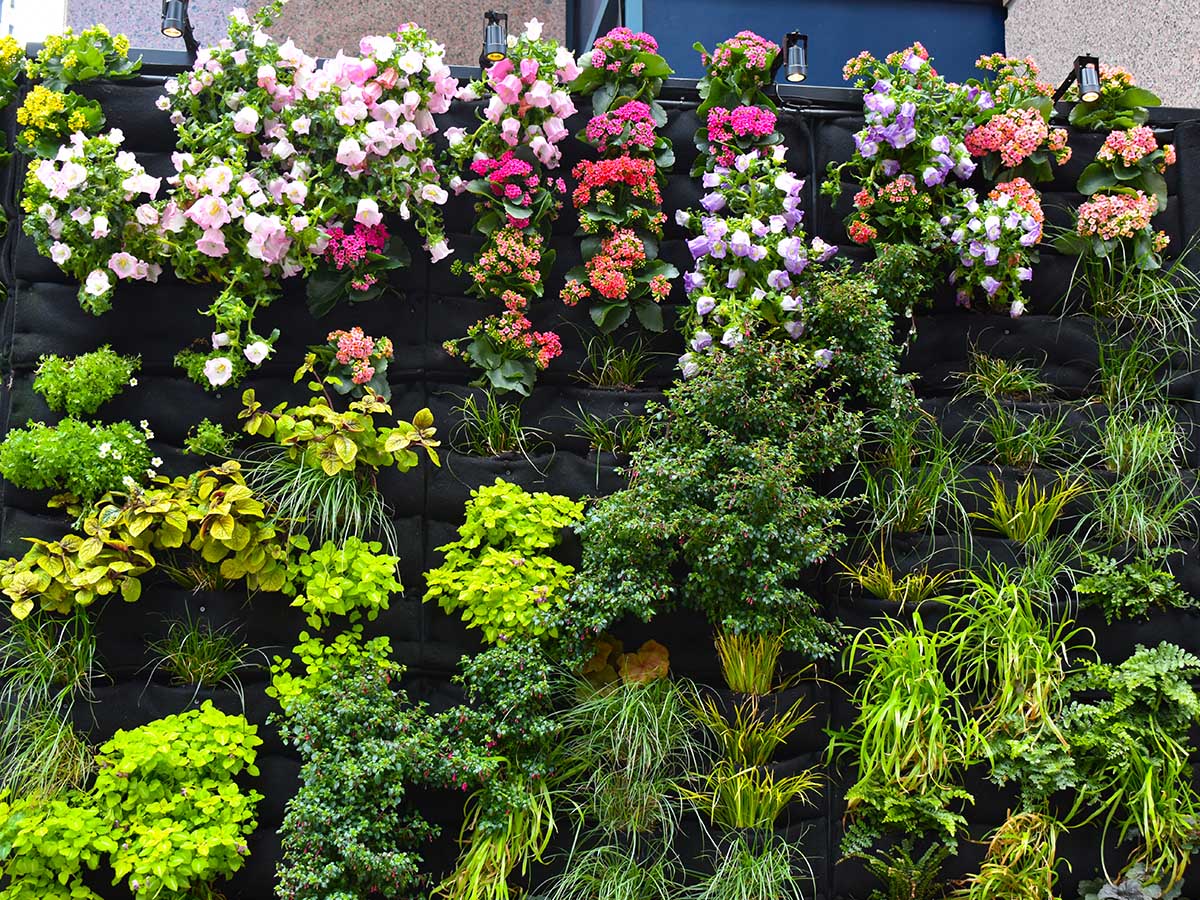 About the Union Square Alliance
The Union Square Alliance serves members and creates a high-quality visitor experience by managing and activating public spaces, attracting new investment, and advocating for the District's future success. Union Square is the vibrant heart of San Francisco and an international destination where visitors come to enjoy exceptional retail experiences, luxury hotels, world-class cultural institutions, and great public spaces found only in the City by the Bay. A lively 27-block community surrounding Union Square Park in the heart of San Francisco makes up the Union Square Alliance. It is generally bordered on the north by Bush Street, on the east by Kearny Street, on the south by Market Street, and on the west by Taylor Street.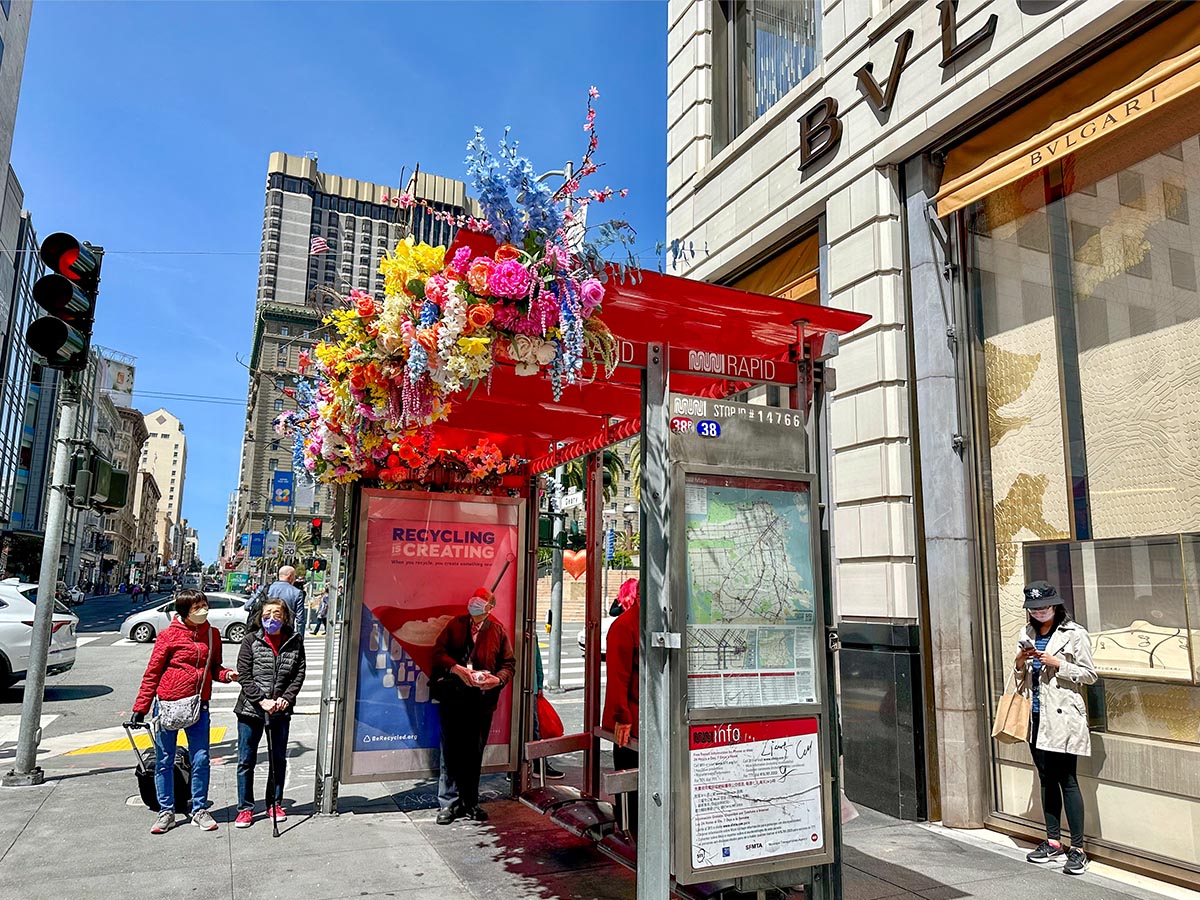 As Union Square in Bloom-specific events, additional sponsors, and programs are added, updated information will be available online at www.visitunionsquaresf.com.
All photos courtesy of Union Square Alliance.