Phlox is a hardy, long-lived perennial with a romantic charm. From midsummer to early fall, the sturdy, upright plants are topped with large clusters of fragrant flowers that come in a fantastic range of colors including white, pink, fuchsia, red, lavender, purple, and orange as well as dozens of eye-catching bicolors. The sweet-smelling, nectar-rich blossoms attract butterflies and hummingbirds and are beautiful in summer flower arrangements.
Phlox Makes Up For an Excellent Cut Flower
Phlox is not only an essential part of a cottage garden but makes up for an excellent cut flower too, with the added bonus of a heavy scent. The plant gets its name from the ancient Greek word phlox, which means flame. The name is in reference to the flame-red colors that made the wild phlox from North America so striking.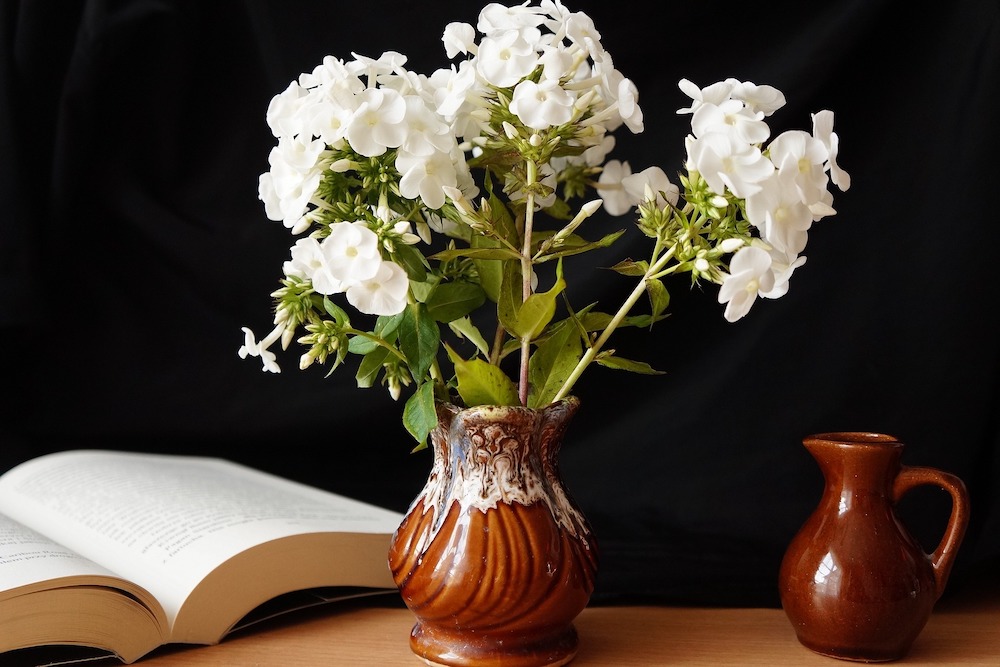 After the phlox plants were brought to Europe in the 18th century, the range of species has expanded, now consisting of 67 different plants in the Polemoniaceae family. The cultivation of Phlox as a cut flower was somewhat forgotten, but nowadays this summer flower is back in business!
A Huge Asset in the Garden
Phlox is predominantly a perennial, which is not only a cut flower but also numerous species that are a huge asset in the garden as ground cover. In addition to the perennials, there is also the annual variety, such as the richly flowering phlox drummondii. For cut flower cultivation, most cultivars come from the perennial species paniculata, which includes fan-shaped. The fan-shaped refers to the structure of the inflorescence. This stands as a kind of fan on the flower stem.
Symbolism of Phlox
Maybe a small flower, but big in its symbolism! The flowers are a symbol of sweet dreams and harmony. If you are giving phlox flowers, you are giving the message of agreement and our souls are united. You don't give this flower to everybody, only to people close to your heart.
A Versatile Flower
Phlox comes in a big variety of colors, from virgin white to different types of purple and (hot) pink shades. Colors that don't occur often in nature, are available as phlox. Think about special colors like black, blue and brown. This makes the phlox a versatile flower, and easy to use in different types of bouquets. The flower is year-round available, and every season got its gems in color.