An Excellent Partner
Jaco Leenen is the owner of the family-run business W.F. Leenen & Zn. The nursery has a history of over 65 years in the Dutch bulb area, always urging to innovate. This makes them an excellent partner of the super-strong Decorum brand, and that is exactly how they feel it too.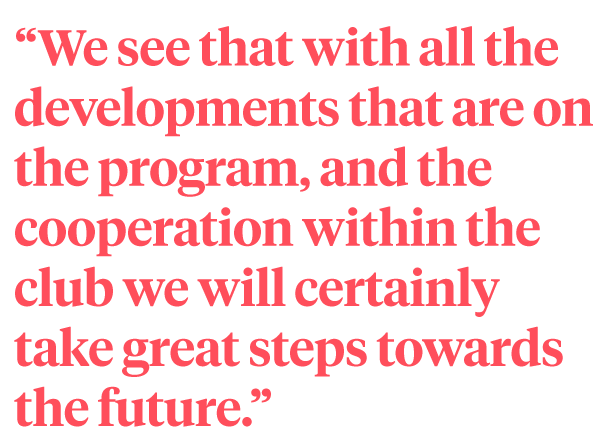 Who is W.F. Leenen & Zn.?
"My name is Jaco Leenen and I run our company W.F. Leenen & Zn. together with my brother Dirk. The company was started in 1954 by our grandfather in Warmond. Our nursery is located in Voorhout at the Dutch south-west coast. Here, we specialize in breeding, propagation, cultivation/hatchery, and export of daffodils and sonatinis. From day one, the focus was on innovation in bulbous plants. Wim Leenen has started breeding daffodils (narcissus). The subsequent generations continued, expanded, and professionalized this further. Some of the most well-known varieties are narcissus Paperwhite, Grand Soleil d'Or, and Avalanche. We have always known an urge to innovate. This can only come about thanks to a thorough knowledge of daffodils in the field of cultivation, propagation and breeding. Knowledge that has been passed on from generation to generation and that has been continuously increasing and will certainly determine the future course of the company With various growing areas in the Netherlands, Chile, Australia, and England, we can offer a high-quality, consistent, and sustainable product all year round."
What do you think of the Decorum brand?
"Decorum is a super-strong brand, it guarantees quality, continuity, and the lengths they take to sustainability are enormous. The first of October it's one year ago we joined Decorum and we believe it was a good decision for the company."
Why did you become a member of Decorum?
"We wanted to act more directly and auction less. Within two years we want to grow in our assortment and of course in the number of stems. Partly for this reason, we have joined Decorum. So far so good: you end up in a very large network in terms of sales and you can work and share with the members within Decorum. They are doing great marketing. We have a joint seller with a number of growers. Their activities on social media are very strong, Decorum organizes fairs, market visits, and we have a joint webshop. Also purchasing is bundled. A lot of good reasons to be a member of Decorum."
What do you think is the most important reason for a florist to buy Decorum?
"They buy a constant high quality from regular growers, all grown responsibly and sustainably. Always recognizable because of the packaging. As a florist when you sell Decorum, you sell quality."
How do you see the future with Decorum?
"We certainly see that with all the developments that are on the program, and the cooperation within the club we will certainly take great steps towards the future."