Flowers Get a Second Chance When Dried in Zero Waste Flowers
A unique concept that stands for creativity, quality, and sustainability. Did you know that millions and millions of fresh flowers are destroyed every year before ever being sold? What a waste! Our mission is to reduce waste in the floral industry by giving the flowers a second chance at life. Instead of destroying, we recycle. All wrapped up in the most environment-friendly packaging possible.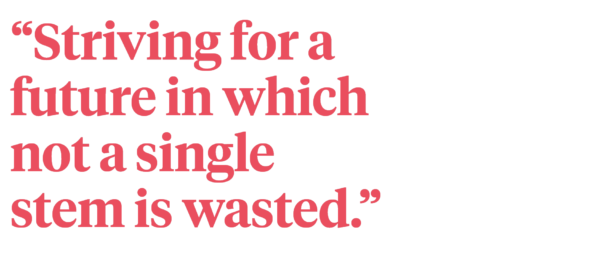 Our Journey
Our journey started late 2019 in Parfum Flower Company's cold store at the flower auction in Aalsmeer, an importer of the most special scented roses and garden roses in the world. Buying fresh flowers remains a risk for every import company because there is never a 100% guarantee that they will sell. Because companies don't want to miss out on that one variety all their customers dream about, placing a standing order at a national or international grower is a must.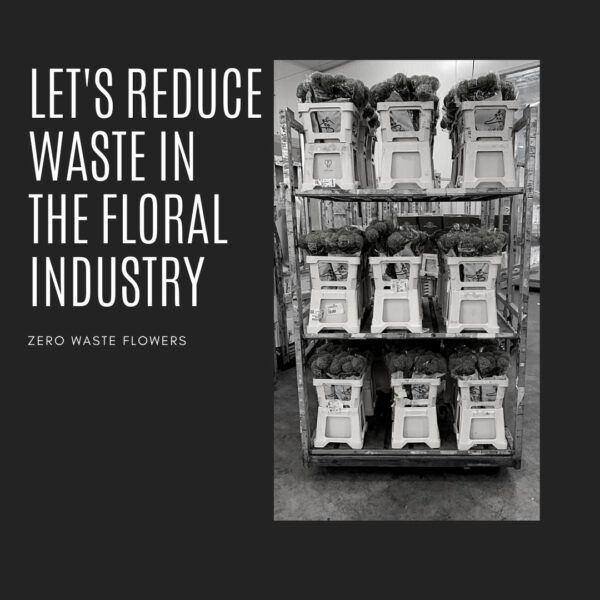 No Company Sells out Every Week
No company sells out every week and according to the auction rules, 'leftover' products need to be destroyed. This is something we experienced firsthand at Parfum Flower Company, especially during the low season. We all stood and watched how perfectly good roses were discarded as if there was something wrong with them, as if they were trash, and it broke our flower-loving hearts. There had to be something we could do to prevent this. There had to be a solution. And as it turned out not much later, drying the roses was the answer.
Other Growers and Suppliers Joined as Well
We started by drying Parfum Flower Company's leftover garden roses locally but soon got in touch with other companies around the flower auction who shared our vision of a more sustainable world. They noticed our efforts and believed in our cause.
Unique Products
Nowadays we collaborate with one of the largest wholesalers in Aalsmeer and test their remaining flowers weekly to find out which products are suitable for the dried flower market and we try to grant as many as possible of them a second life. This results in an ever-expanding assortment full of unique products that you won't find on common platforms for dried flowers. ''Turning waste into worth.''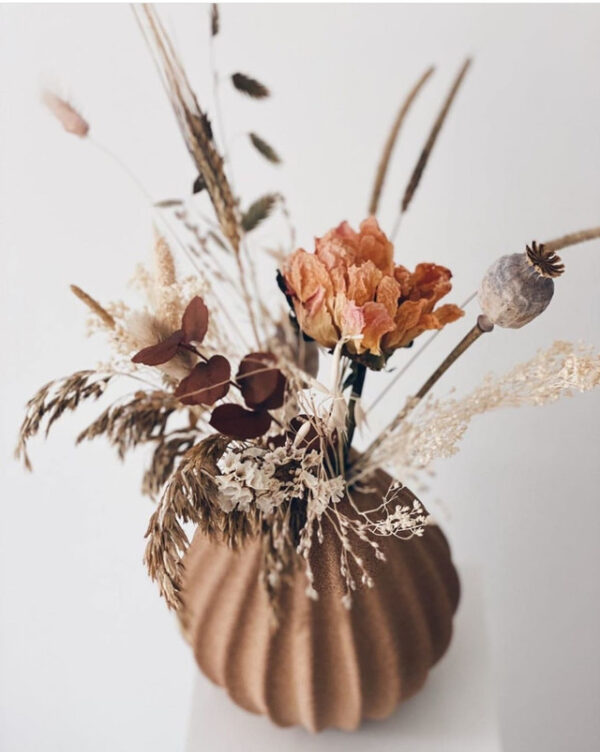 Credits: Eden Floral Design
Flowers that were not Intended to be Dried Flowers
What makes Zero Waste Dried Flowers so special is that by buying our products, you help reduce the waste in the floral industry since no products are imported with the intent of becoming a dried flower. The majority of our products are either flowers that didn't sell or ones that have slight imperfections. In addition to that, we also constantly work on keeping the whole process as environment-friendly as possible. Just take a look at our packaging and you'll know what we mean!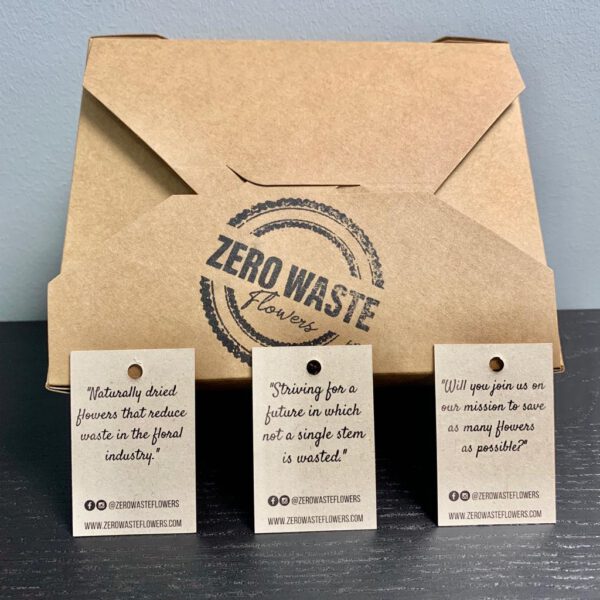 Parfum Flower Company Wholesale Channels
Zero Waste Flowers products are currently exclusively available through Parfum Flower Company's wholesale channels. For any questions regarding buying our dried flowers, please contact your wholesaler.