Alstroemeria, commonly known as the Peruvian Lily or Lily of the Incas, is a graceful flower that captivates with its delicate beauty and vibrant colors. Native to South America, particularly Peru, this enchanting blossom has gained worldwide popularity for its elegance and versatility in floral arrangements.
My job as a designer, and as a teacher in my floral school Flori cu Fitze, is to turn the ordinary into the extraordinary. Now, what to do with flowers that are already extraordinary, like alstroemerias? Let me show you...
Adding Elegance to Floral Creations
An alstroemeria never fails to impress. Its elegance, vibrant colors, and long-lasting nature make it a cherished addition to any floral display. I had the chance to make a design with these wonderful flowers from grower Tesselaar Alstroemeria. My choice was: Alstroemeria Cinnamon, Forza, Noize, and Tara.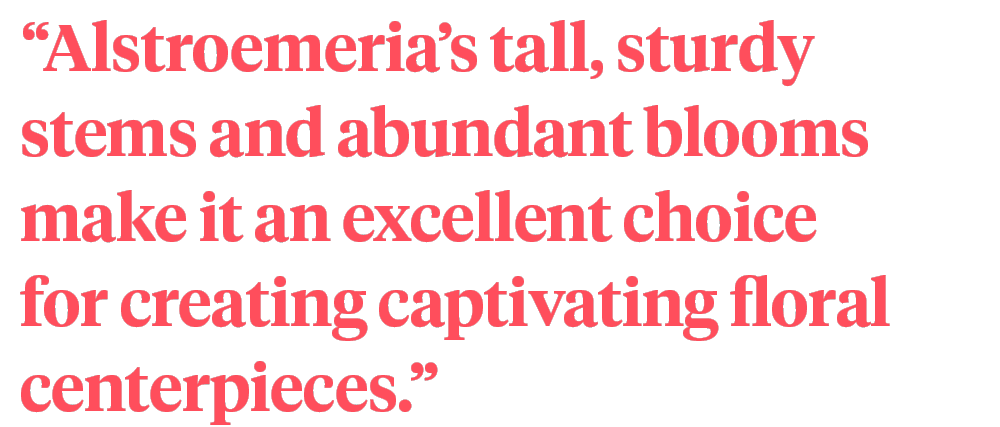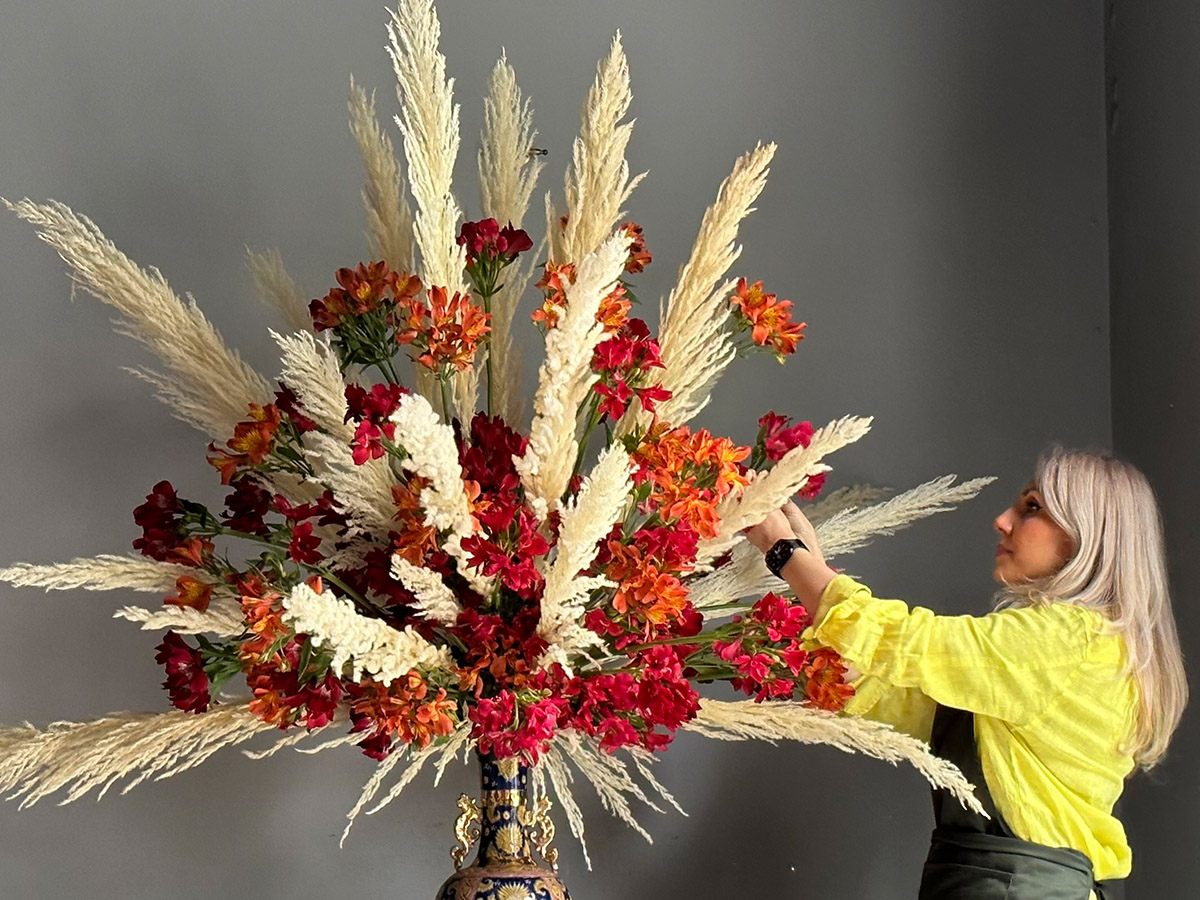 To be able to show the beauty and grace of this flower and to give you an opportunity to re-create my design, I also present a high-speed less-than-2-minute tutorial.
When designing with alstroemerias, the possibilities are endless. One of its most remarkable features is the wide range of colors it offers, from soft pastels to vivid shades, including pink, orange, yellow, purple, and white. These diverse hues make it effortless to incorporate alstroemeria into various floral themes and color schemes.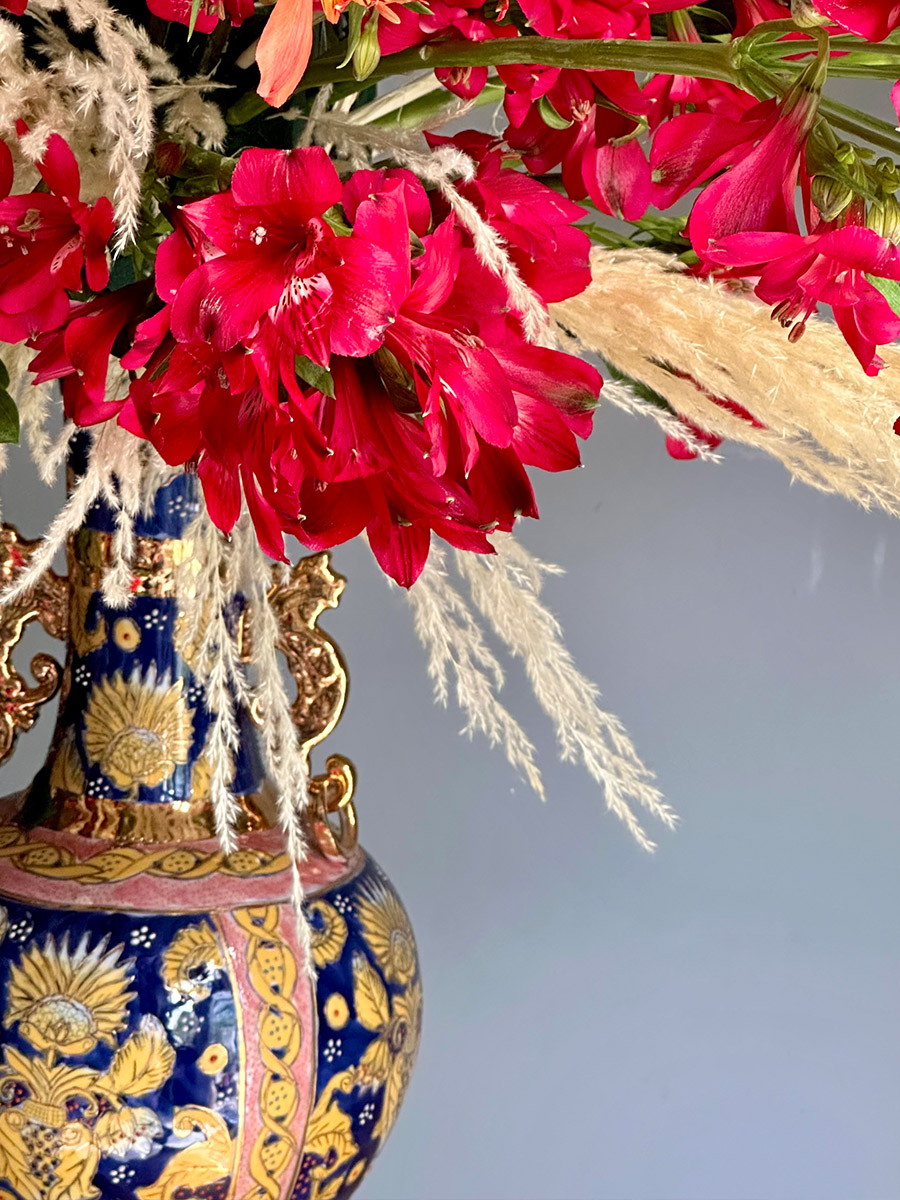 A striking aspect of alstroemeria is its unique petals that often feature intricate patterns and delicate brushstrokes, almost resembling a work of art. This exquisite detail adds depth and visual interest to any arrangement, making it a standout feature.
Alstroemeria's tall, sturdy stems and abundant blooms make it an excellent choice for creating captivating floral centerpieces. Its longevity also ensures that these arrangements will maintain their allure for an extended period, becoming the centerpiece of attention in any setting.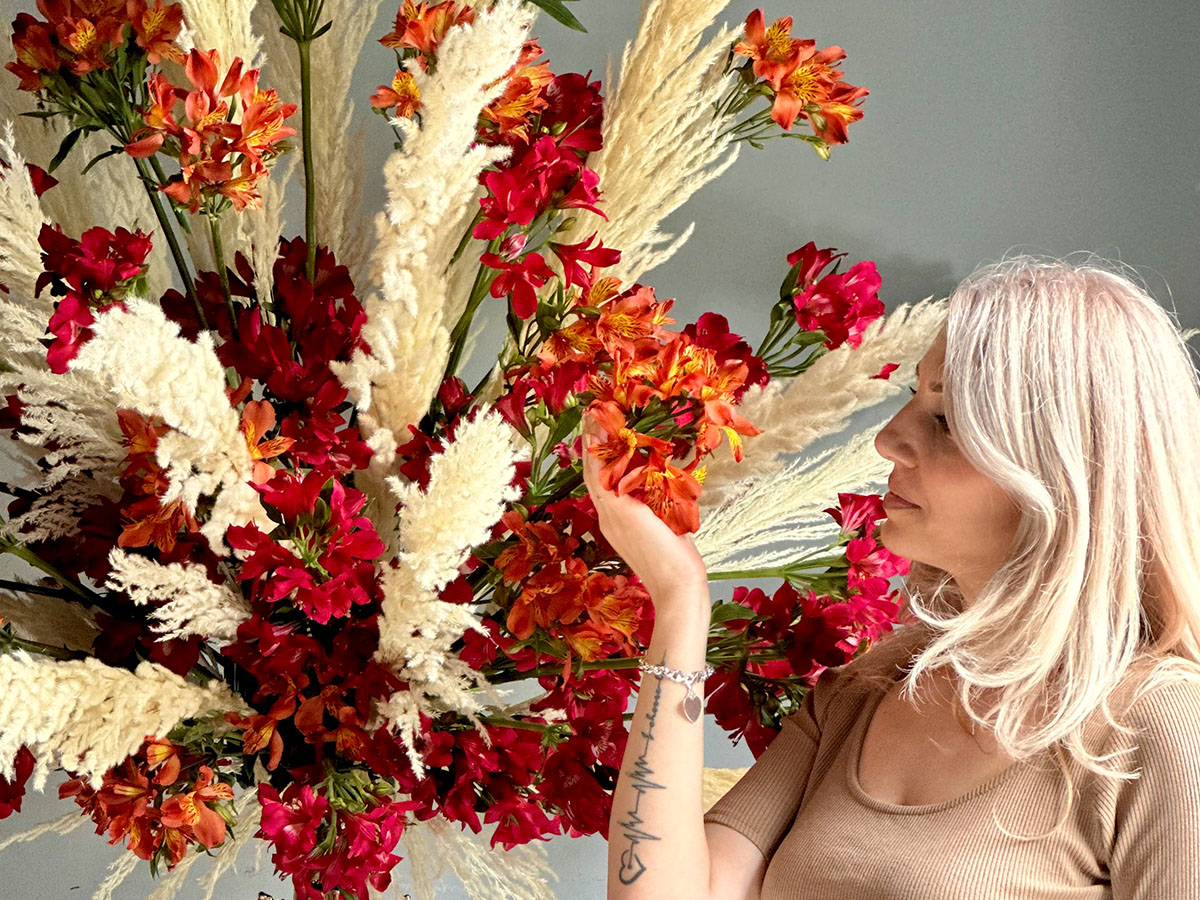 Incorporating flowers from Tesselaar Alstroemeria into my floral design is not only visually appealing but also meaningful. I choose a special old and very expensive vase to capture the beauty of these flowers.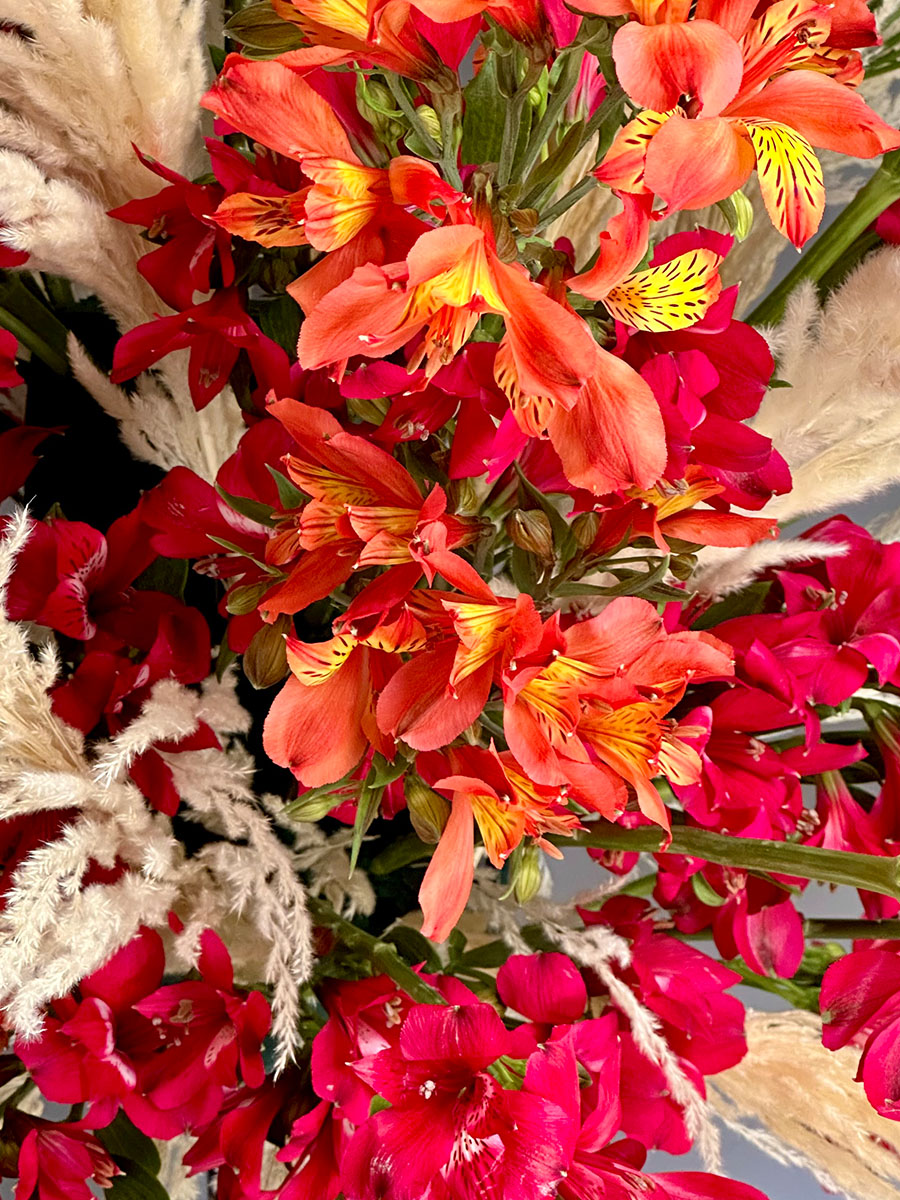 My Video Tutorial
As I mentioned earlier, I want to inspire you to create your own floral masterpiece. That is why I now present a video tutorial in which I show how I arranged three alstroemeria varieties and some dry pampas grass into this terribly expensive antique vase. Watch closely how I create the shape of my design and how the red and orange colors of the alstros beautifully match.
A World of Possibilities
Designing with alstroemeria opens up a world of possibilities to create elegant and captivating floral arrangements. With its vibrant colors, unique petal patterns, and lasting freshness, alstroemeria is a delightful addition to any bouquet or centerpiece. Embrace the charm of the Peruvian Lily and let it infuse your floral creations with timeless beauty and sophistication.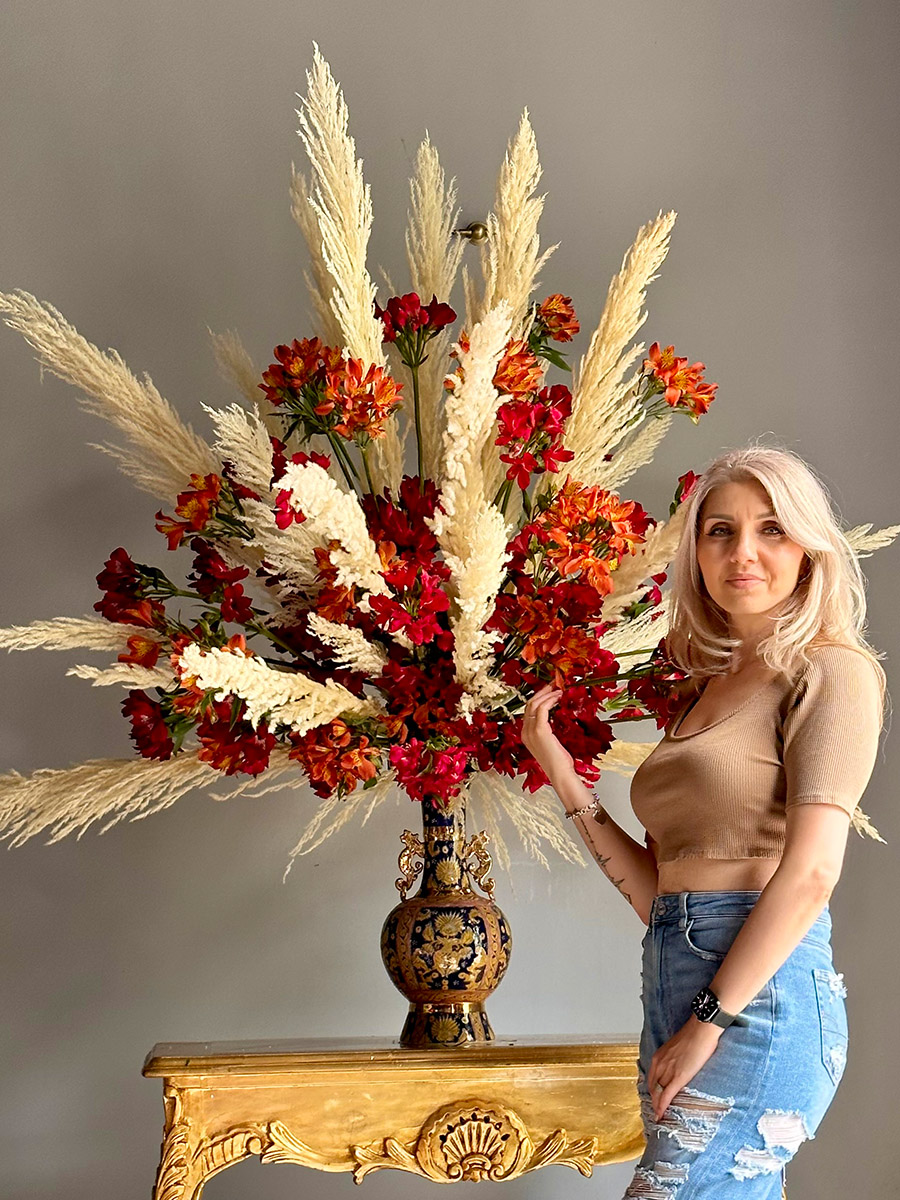 The flowers featured in this tutorial are Alstroemeria Cinnamon, Alstroemeria Forza, Alstroemeria Noize, and Alstroemeria Tara. These varieties and more are grown in the Netherlands by Tesselaar Alstroemeria. Learn more about my floral school Flori Cu Fitze Academy.