Almost halfway through 2023, it's time to give some extra attention to the trends in the wedding industry. One of the most important elements of any wedding ceremony is undoubtedly the flowers. One thing's for sure: the wedding flower trends for 2023 are definitely not disappointing! Here's what to know about these fabulous trends. Indulge yourself and get inspired.
15 Wedding Flower Trends You Will See in 2023
In whatever form or color, wedding flowers have always been there to make an impact. From romantic bouquets to lush, eye-catching backdrops, flowers are the perfect way to breathe some color and life into someone's special day. Especially now that big celebratory weddings are back, flowers definitely take the main protagonist role. Wedding planners would say it's time to go all out with spectacular florals in popping colors with these 15 wedding floral trends for 2023.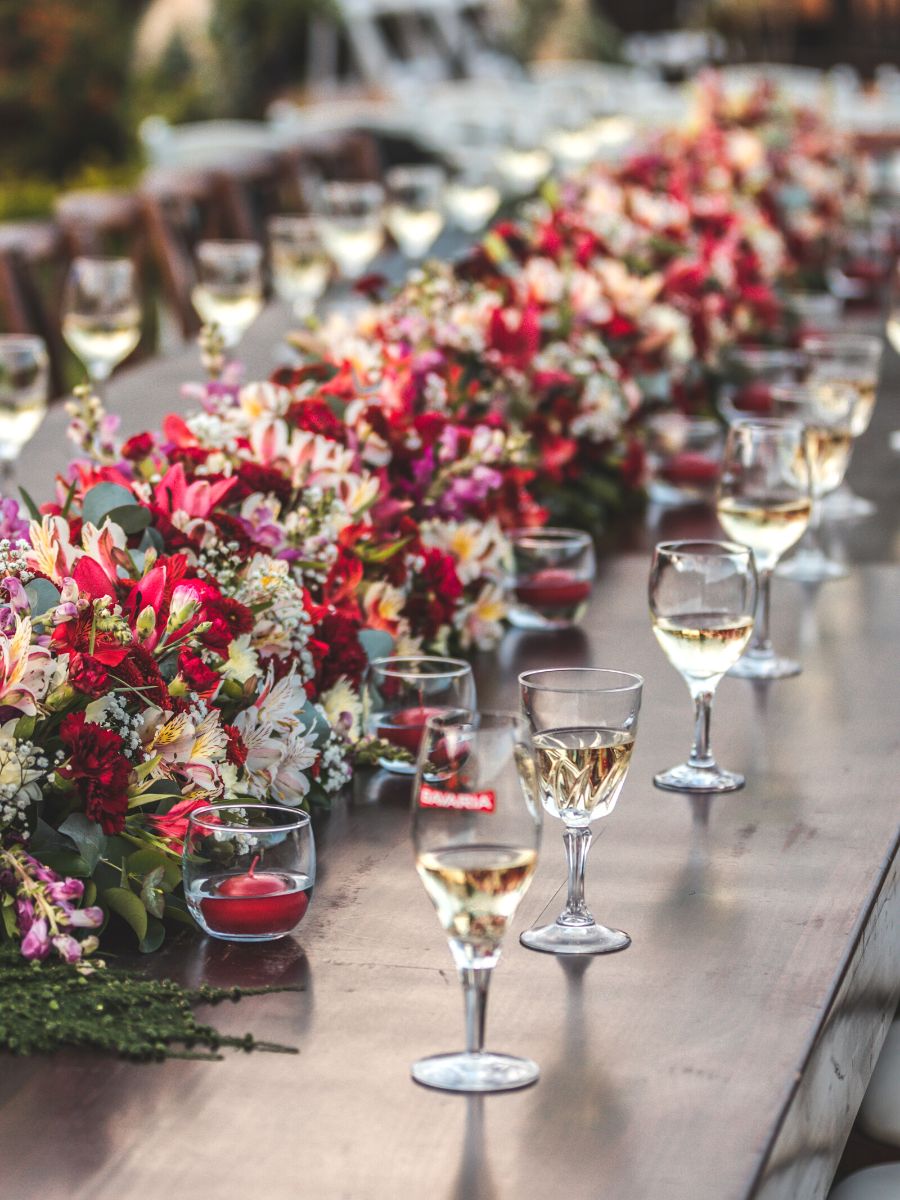 1. Using Dried Flowers and Grasses
One of the 2023 wedding flower trends is without a doubt the use of dried flowers and grasses for decor. These two types of 'flowers' have been a popular choice for wedding decor in recent years, and they're expected to continue to be a top trend in 2023, gaining a lot of strength when it comes to decorating wedding venues and adding them to bouquets.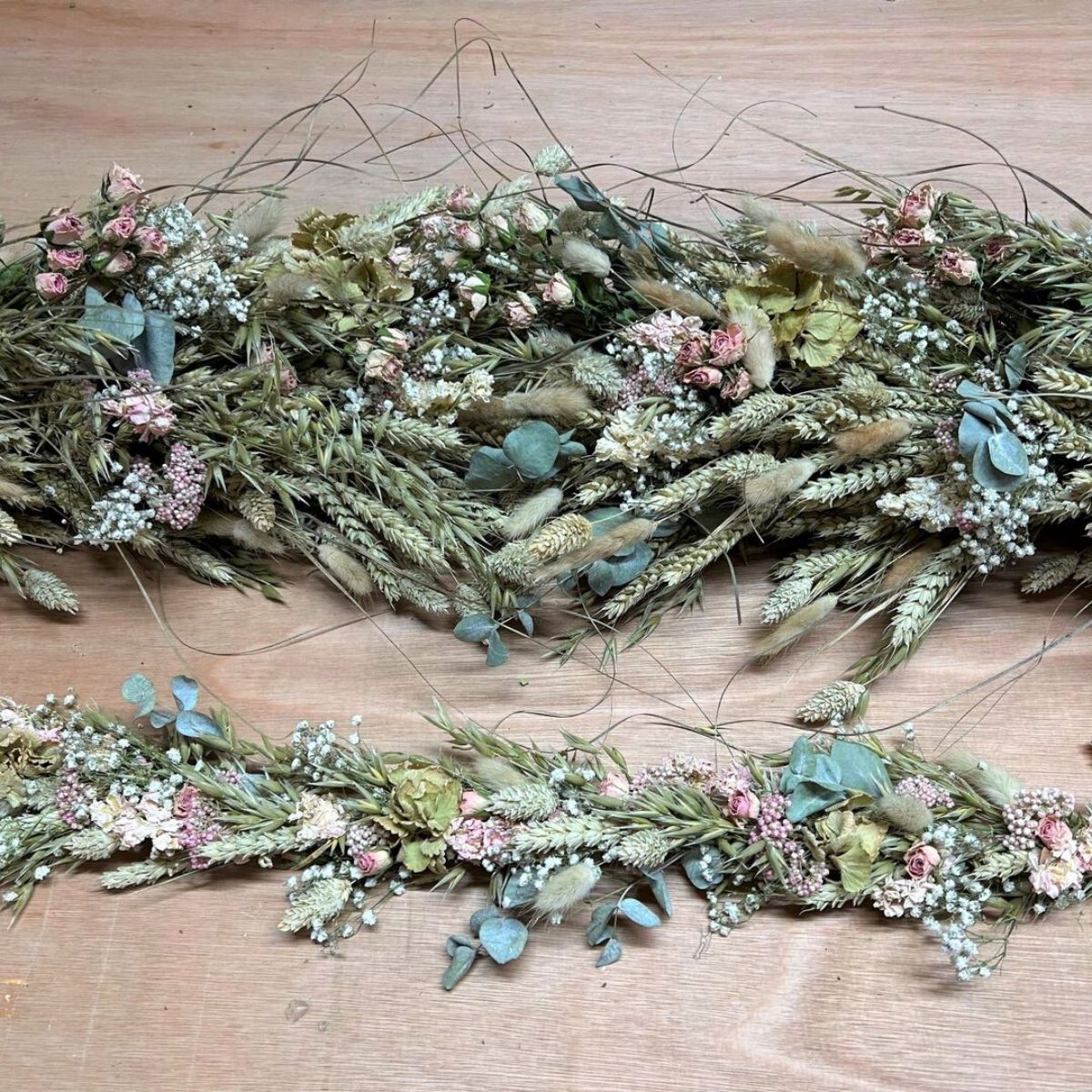 These natural elements add a rustic and romantic feel to bouquets and centerpieces, and they're perfect for outdoor or rustic-themed weddings. Popular dried flowers include pampas grass, wheat, lavender, and eucalyptus.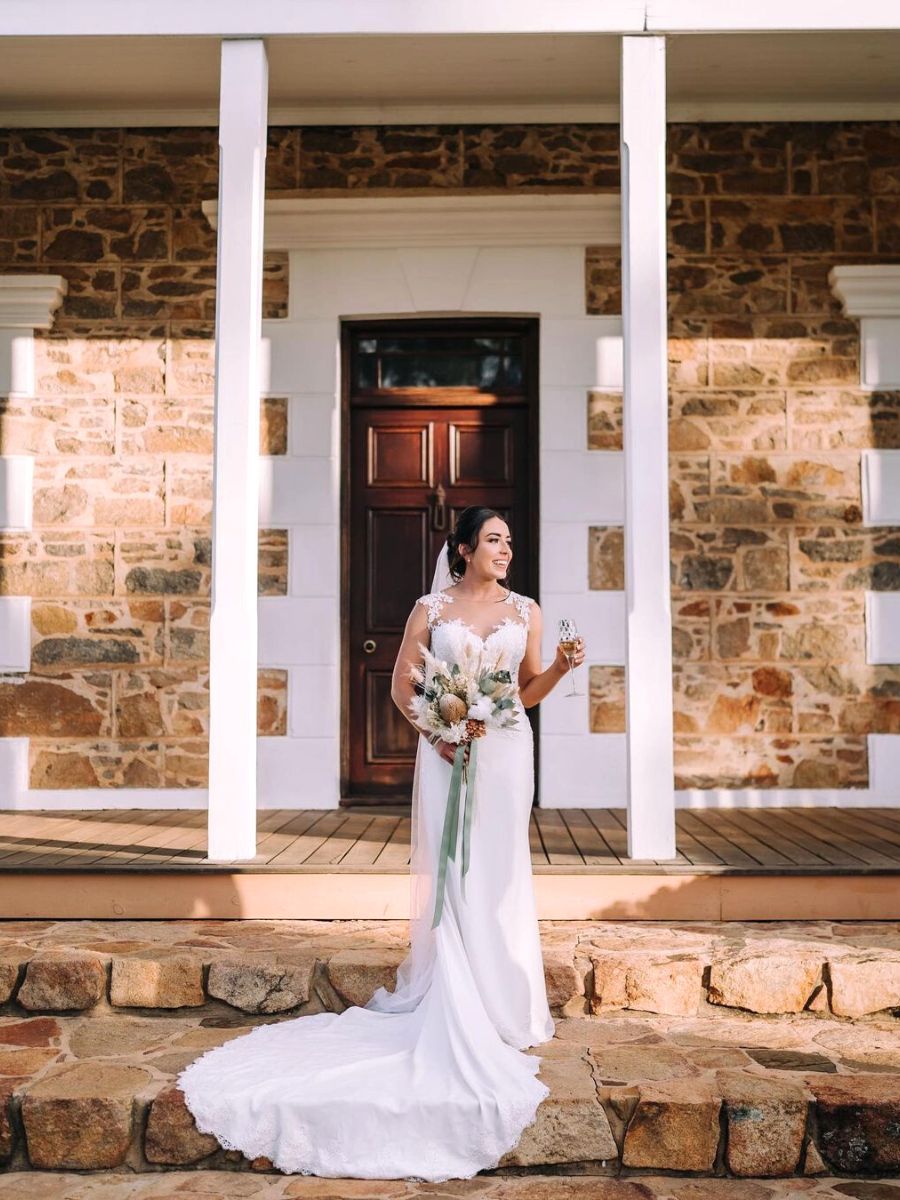 2. Weddings with Lots of Colors
Colors, colors, and more colors but make them bold and bright! Bold and bright hues are a very popular 2023 wedding flower trend because adding a pop of color to any wedding is just the right idea to captivate your guest's attention. Couples are embracing bold shades such as fuchsia, deep red, bright yellow, and emerald green, which can be incorporated into bouquets, centerpieces, and floral installations. Although many opt for a traditional neutral wedding palette, 2023 is the year when weddings definitely embrace strong colors. Even though you can make your wedding photos brighter with photo retouching company.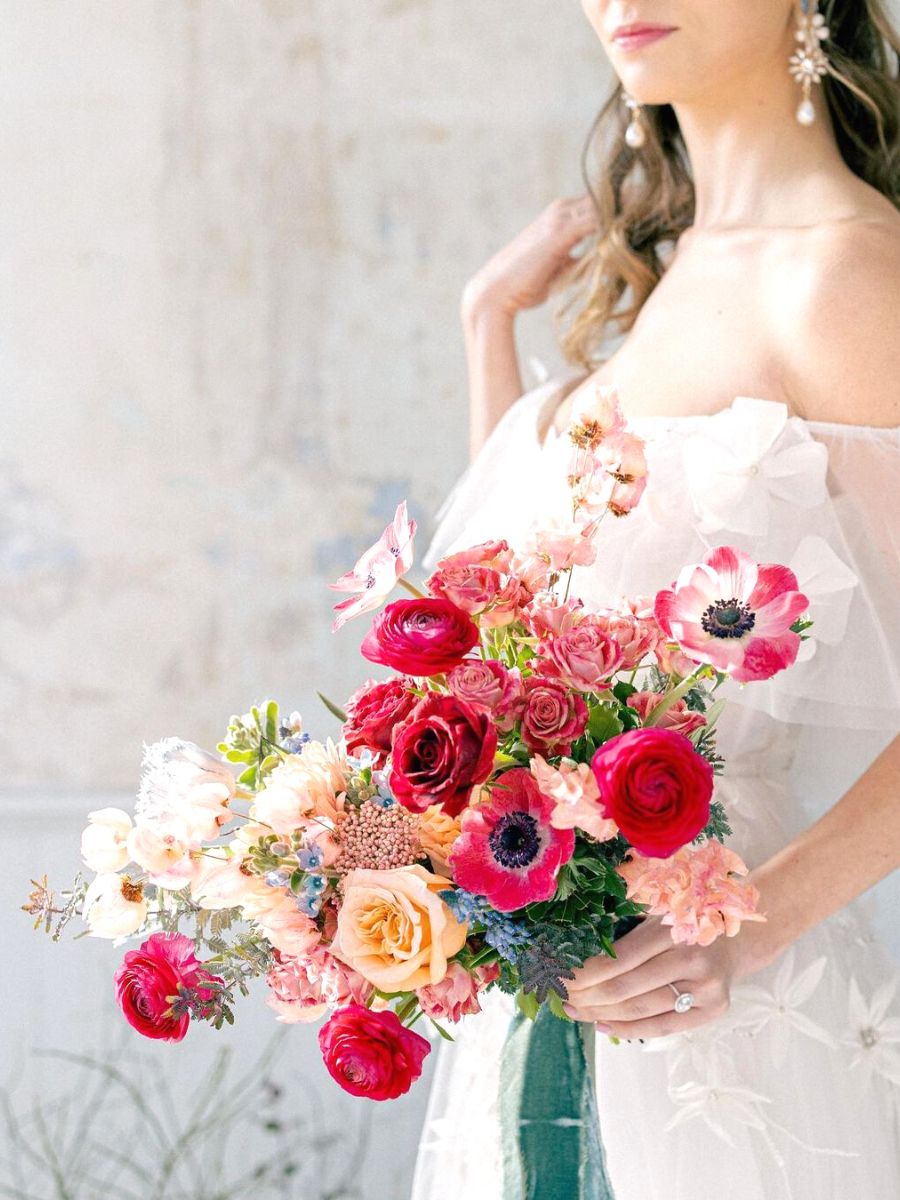 3. Hanging Flower Decorations
Hanging installations anyone? This type of wedding flower decoration will have everyone mesmerized with its infinite beauty, making it one of the latest wedding flower trends that is extremely popular. Decorating a wedding venue with hanging installations that include flowers has indeed become a favorite among wedding planners and brides because these types of installations add lots of texture and volume to any space.
Floral installations that hang from the ceiling or walls are one of the biggest wedding flower trends in 2023. These installations are perfect for couples looking to add a touch of drama to their wedding decor. Hanging installations can be created using a variety of flowers and greenery, such as roses, peonies, orchids, and vines.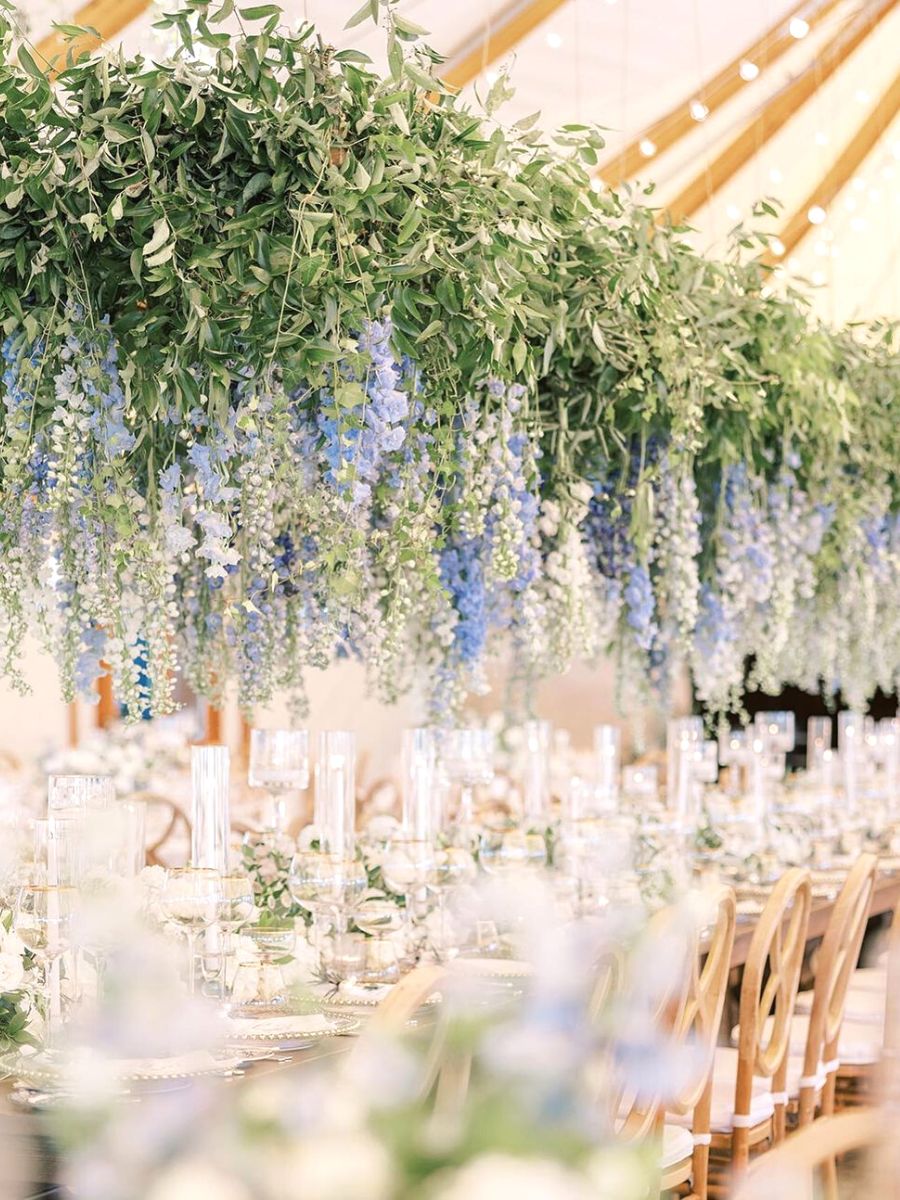 4. Mixing & Matching Florals
What does mixing and matching florals sound like? As one of the most popular 2023 wedding flower trends it sounds beyond perfect! This year, couples are expected to embrace a mix-and-match approach to floral arrangements. Instead of sticking to one type of flower, couples are opting for a variety of blooms in different colors and sizes, creating a more organic and natural look. Mix-and-match florals can be used in bouquets, centerpieces, and installations, and they're perfect for couples who want a more relaxed and casual vibe for their wedding.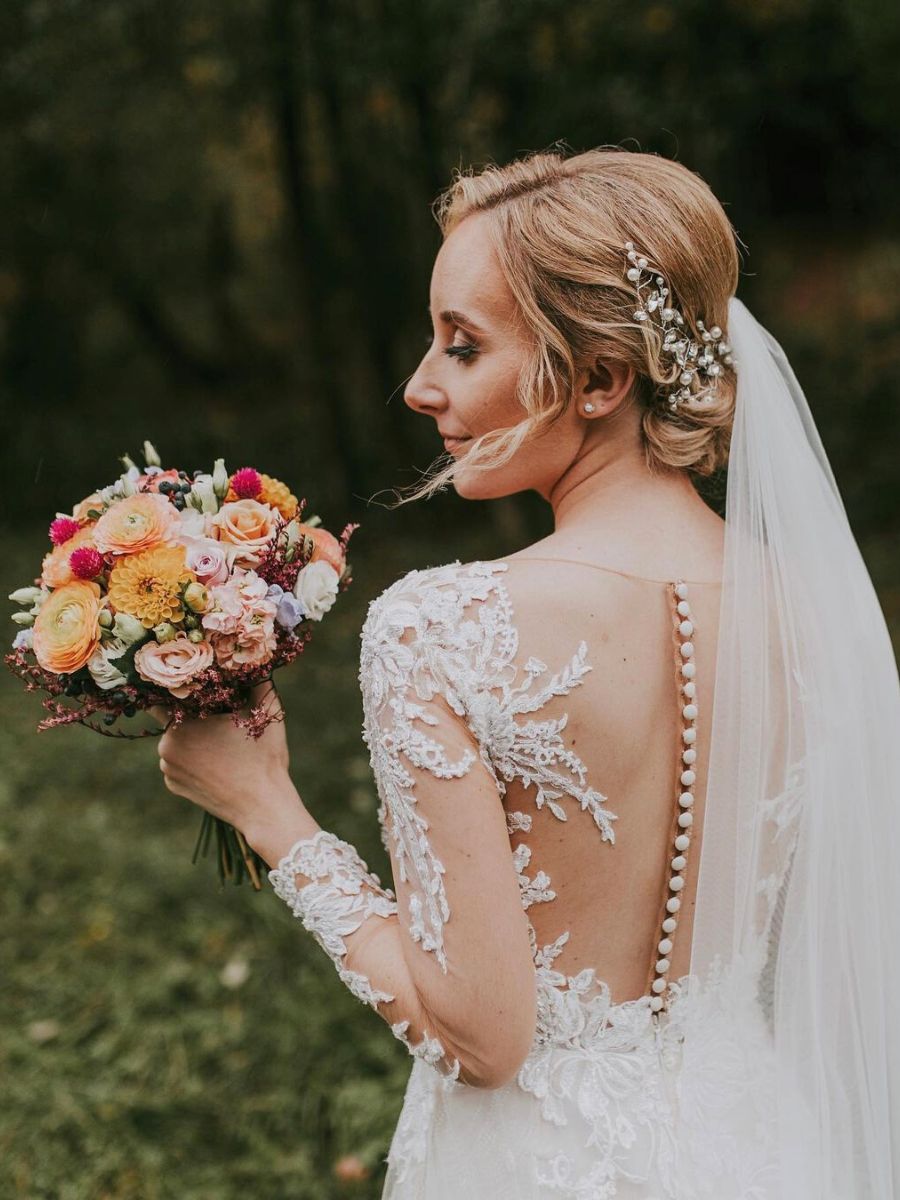 5. Monochromatic Floral Looks
Monochromatic floral looks are bringing the A-game back to weddings. While bold and bright colors are trending, monochromatic bouquets are also a wedding flower trend for 2023. A monochromatic bouquet is made up of flowers in the same color family, creating a cohesive and elegant look. Popular monochromatic color palettes include all-white, all-pink, and all-red.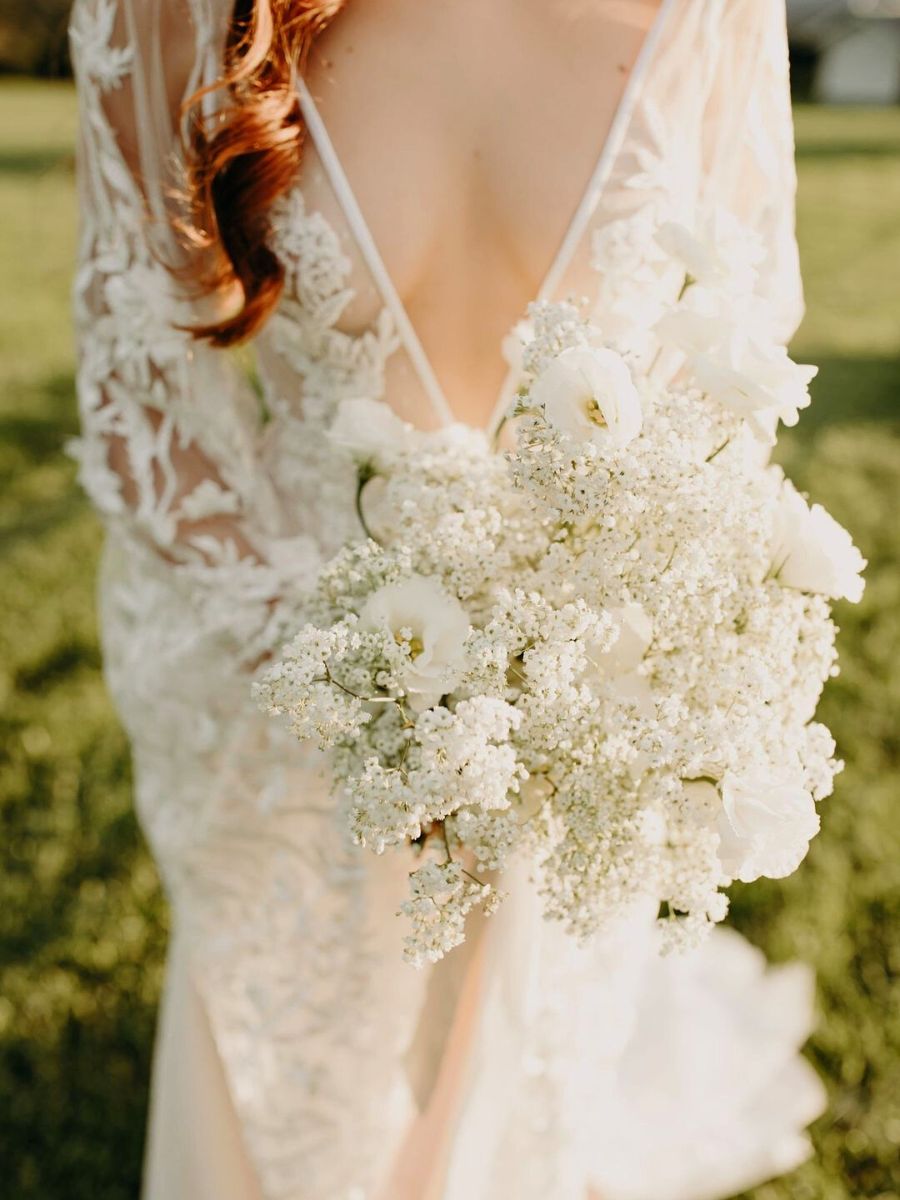 6. Using Orchids in the Decorations
Next up in the wedding flower trends for 2023 is the use of orchids for wedding decorations. According to several wedding planners, orchids have an extremely big presence in wedding designs this year. Some might wonder why they are a trend for weddings. Given the fact they are versatile and can fit into any aesthetic, from classic to modern, and can even elevate a laid-back bohemian style, orchids are in great demand in 2023 wedding flowers. Nothing says elegance like a gorgeous, crisp white phalaenopsis orchid, right?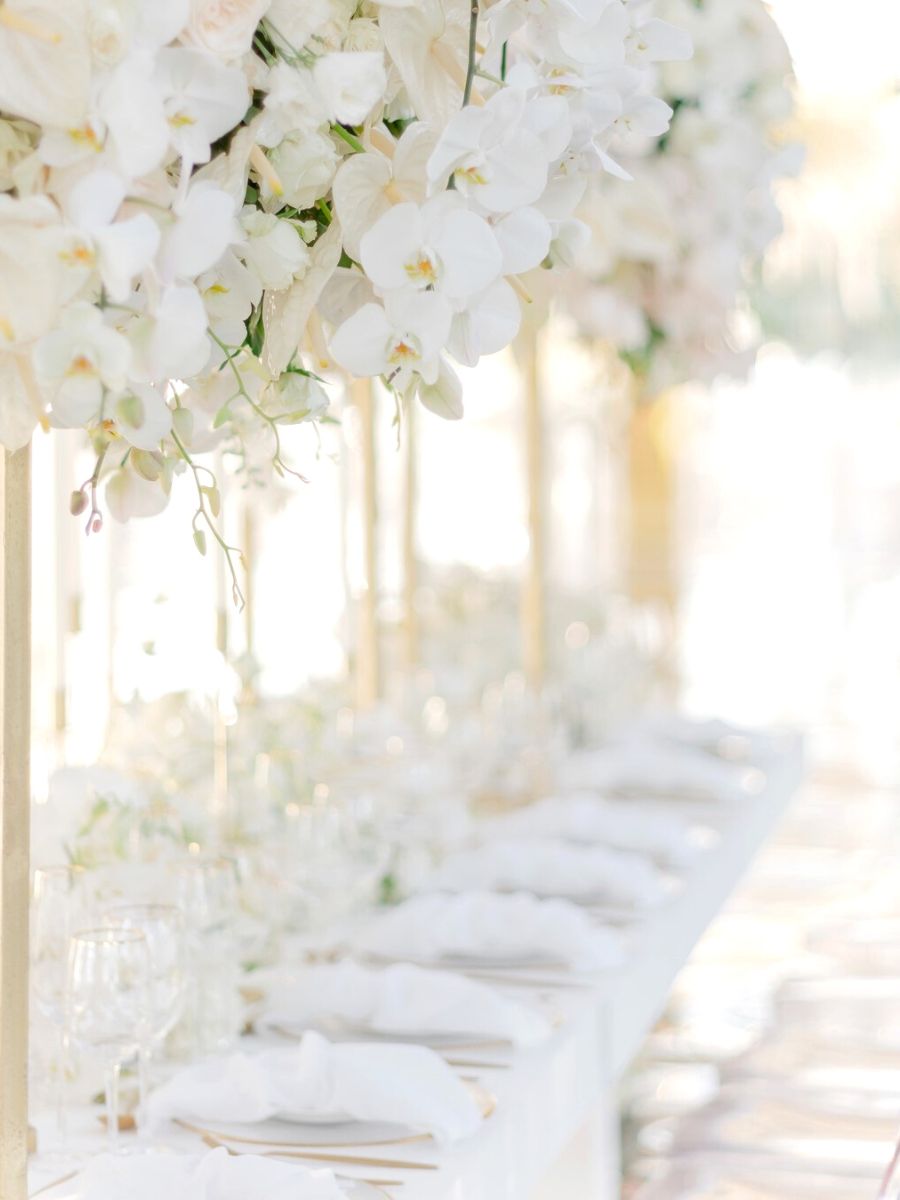 7. Dainty Florals
In contrast to bold and dramatic floral arrangements, dainty florals are also among the biggest wedding flower trends in 2023. These delicate blooms, such as lily of the valley, sweet peas, and ranunculus, create a soft and romantic look, and they're perfect for vintage or bohemian-themed weddings if you like a more subtle, yet relaxed wedding decor look.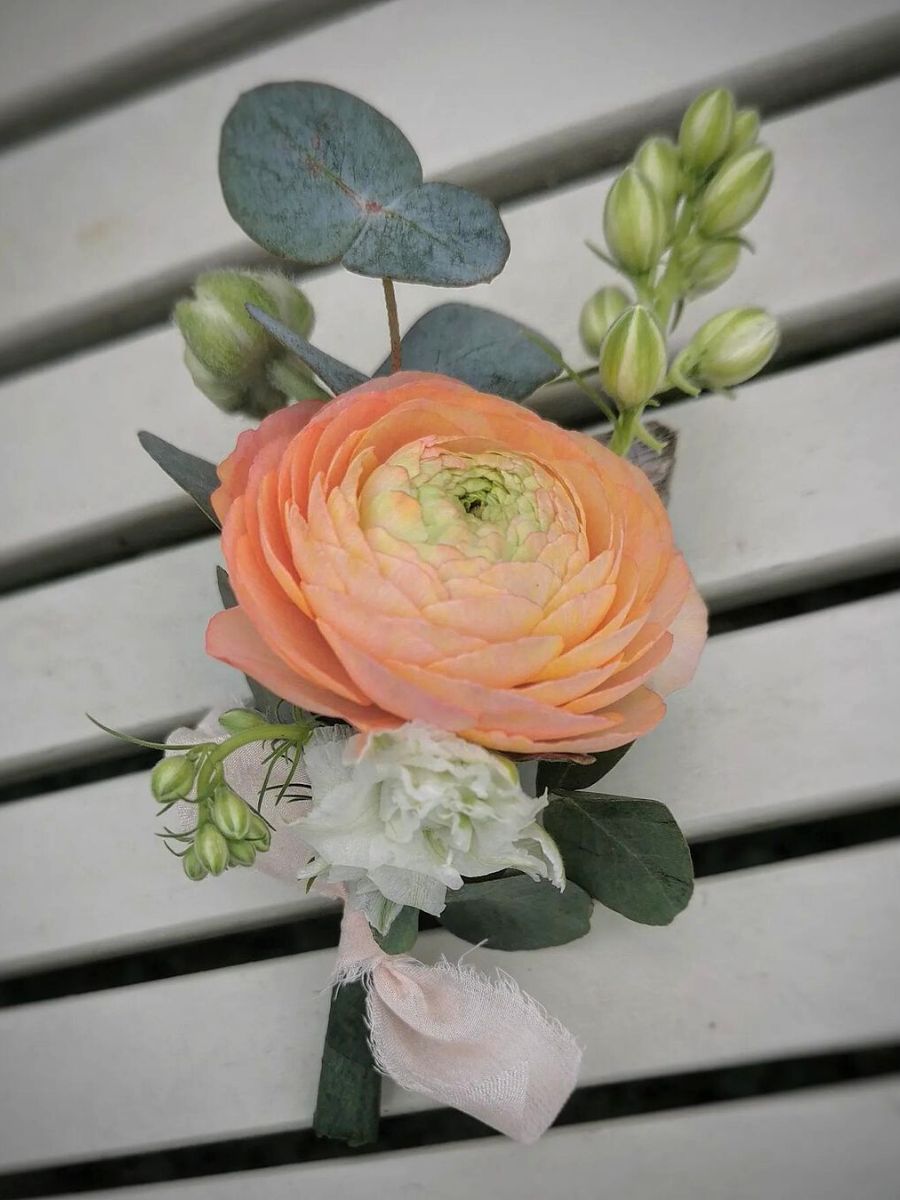 8. Textured Florals
Textured florals are a complete must! In 2023, couples are expected to embrace textured florals, such as dahlias, chrysanthemums, and celosia. These blooms add depth and dimension to floral arrangements, creating a more interesting and unique look. Textured florals can be used in bouquets, centerpieces, and installations.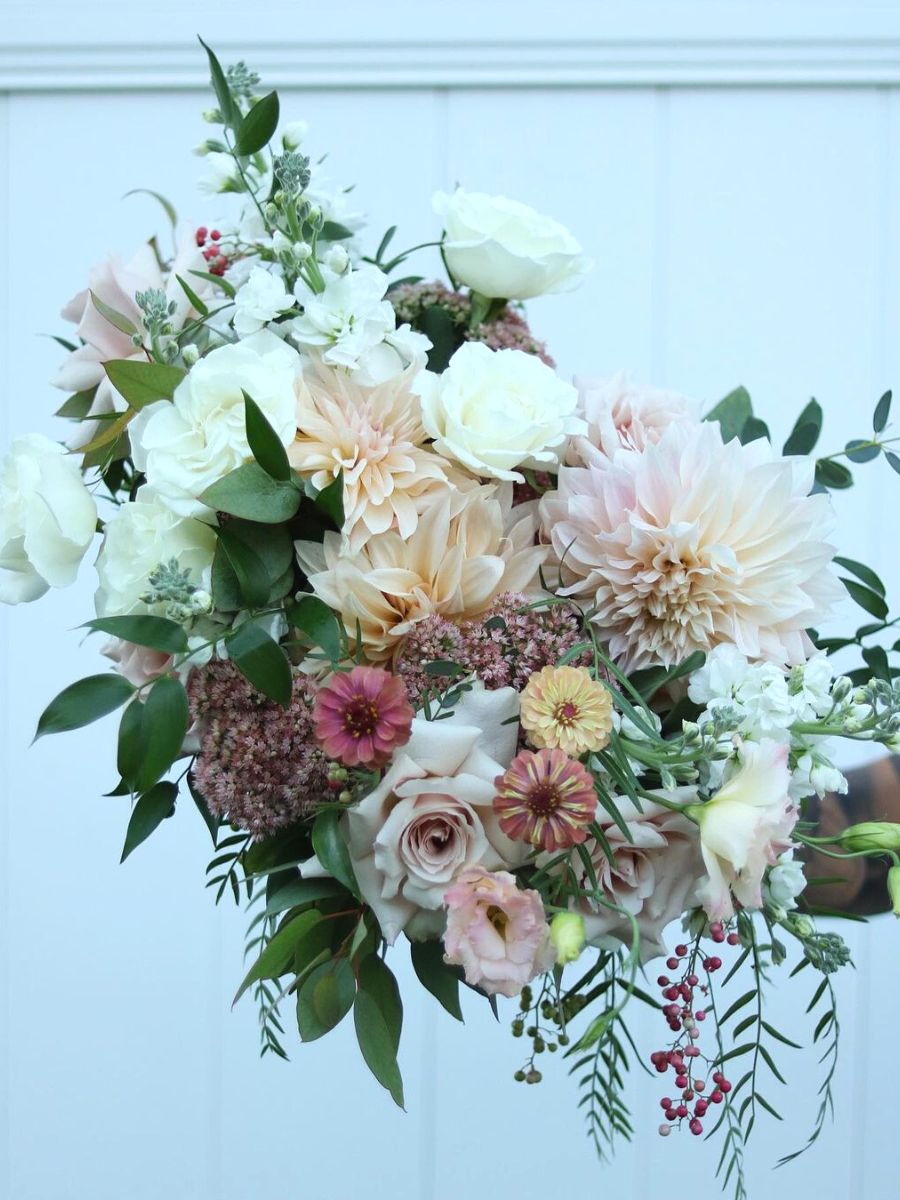 9. Sustainable Floral Arrangements
Going on with the 15 wedding flower trends for 2023, sustainable floral arrangements will also be a topic that will rise in the upcoming years. Sustainability is a growing concern for many couples, and in 2023, sustainable florals are a popular trend. Couples can opt for locally-sourced flowers and greenery, use eco-friendly floral foam alternatives, or even create their own floral arrangements using potted plants.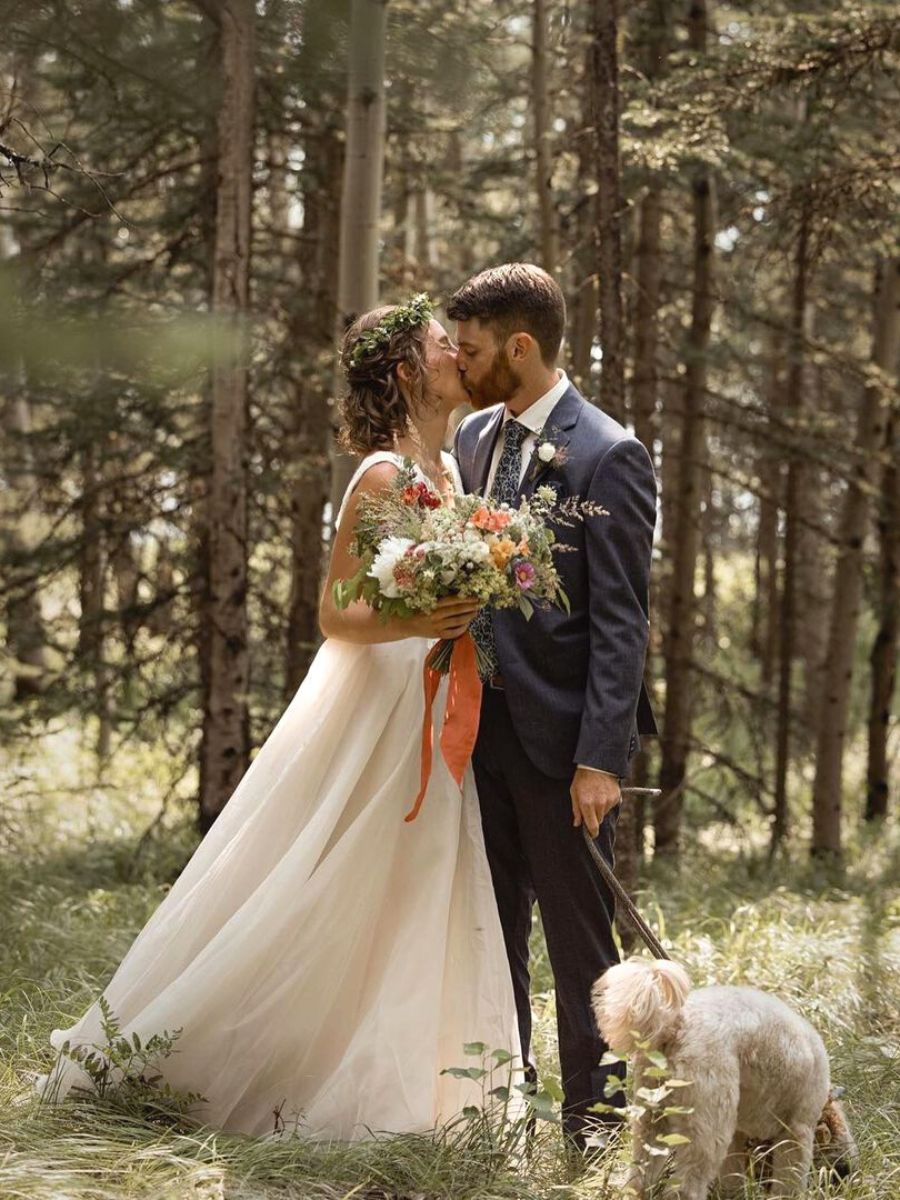 10. Flower Walls
A wedding with a flower wall? Dreamy. Flower walls have been a popular wedding trend for several years, and they continue to be a top choice for this year's weddings. These installations create a stunning backdrop for photos, and they can be created using a variety of flowers, such as roses, peonies, and hydrangeas, among others, or your favorite choice of blooms. Whatever you choose, just know that flower walls will leave your guests in complete awe.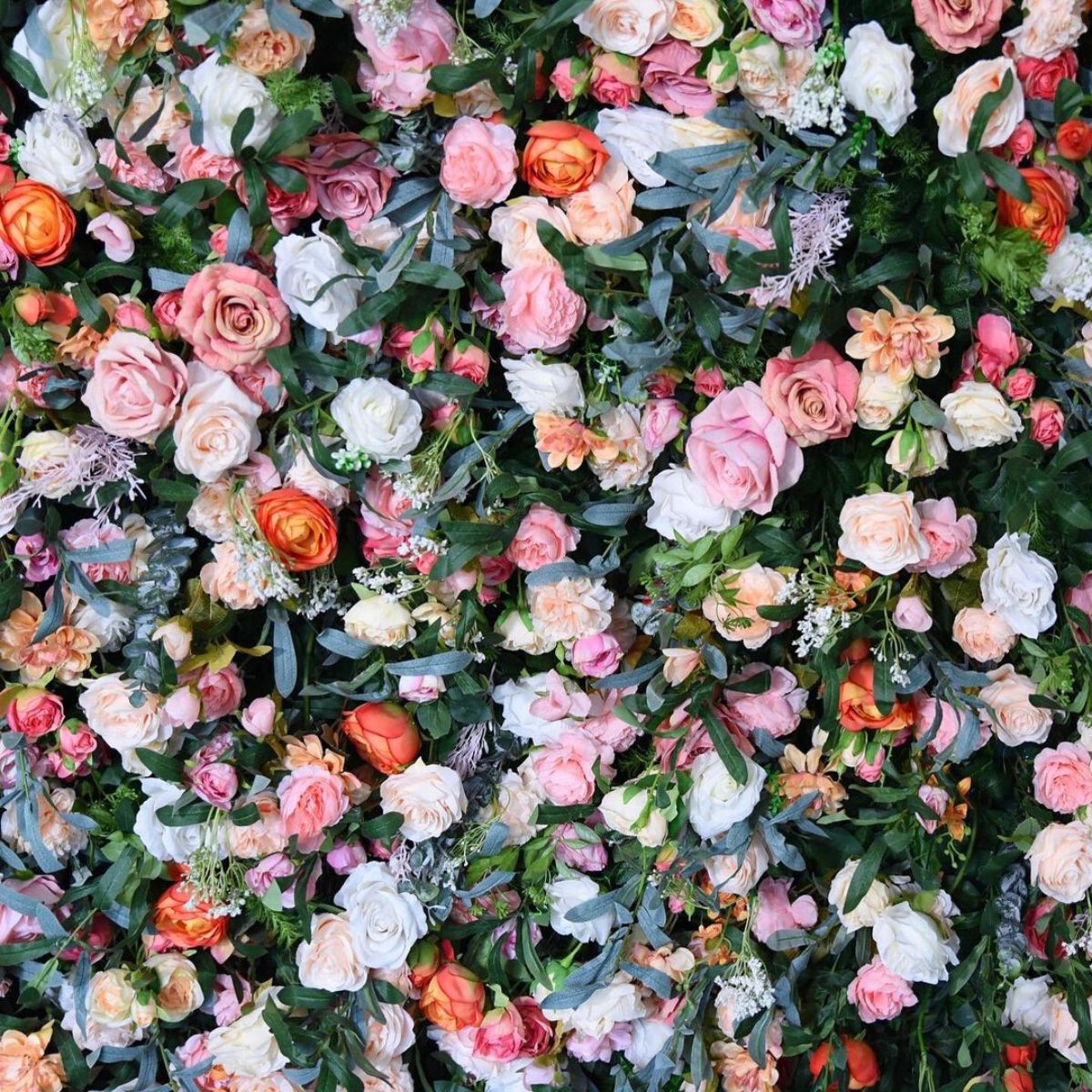 Still, Lacking Ideas? Here Are Five Extra 2023 Wedding Flower Trends
If you still need a few extra ideas as to what wedding flower trends you should implement in your wedding this year, no worries, here are five more inspiring decor ideas for you.
11. Non-Traditional Centerpiece Vessels
Centerpiece vessels that are non-traditional and make a statement have proven to be an incredible wedding flower trend this year. According to wedding experts, these once-loved vessels are on their way out, and new, stylish options are taking their place. Black vessels will make an appearance more on tables for a chic look, while unique vessels and tinted candlelight will be seen as important centerpiece trends for 2023.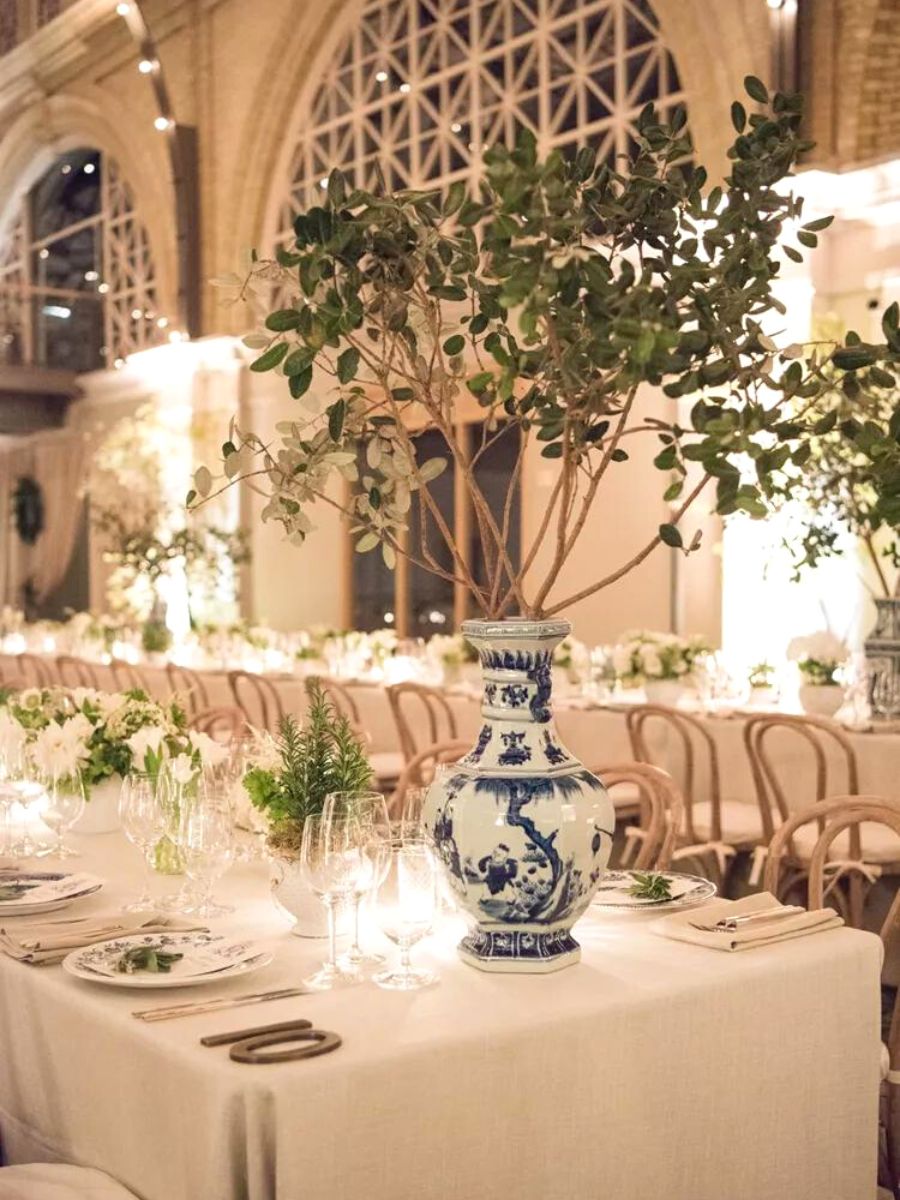 12. Smaller Bouquets
Smaller and more impactful bouquets are an extra idea that will do wonders for a bride and her whole bride squad. As one of the 2023 wedding flower trends, wedding bouquets will continue to become smaller in size. The idea is not to overshadow or detract from the beauty of a garment, but to complement it gracefully. Nowadays, brides are all about loose and airy bouquets, and many are opting for a more petite size, looking at the fact there's been a lot of increase and preference towards a smaller posey. By the way, if you have any questions about your future spouse, we suggest you try love and relationship tarot from Tarotoo for additional guidance on your romantic journey.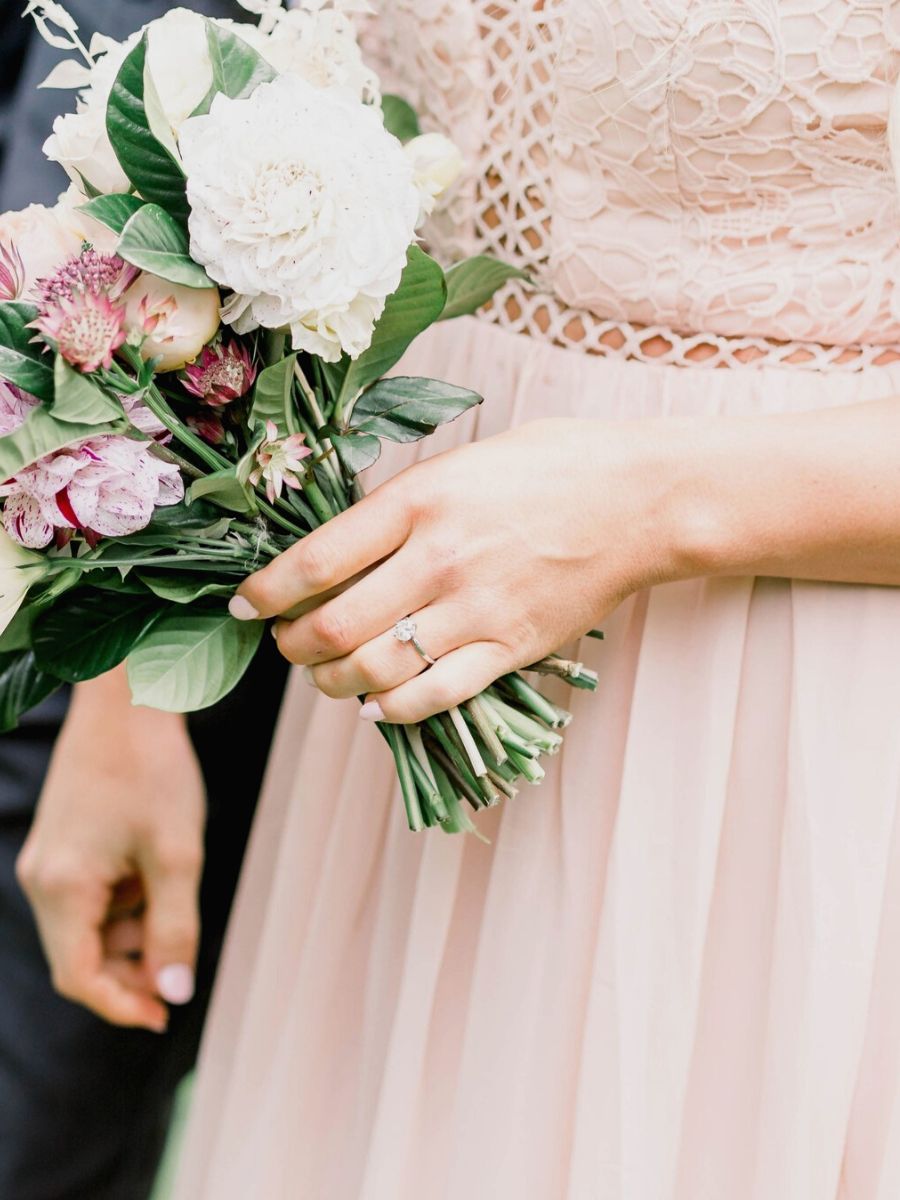 13. Living Arrangements and Potted Plants
Living arrangements are one of 2023's wedding flower trends. Cut flowers are great, but experts say that in 2023, couples are reducing their combined carbon footprints by including a variety of growing flowers and foliage options. For aisle treatment, dense mono-floral arrangements, potted plants, grass clusters, or other setting-inspired flora lining the aisle are a trend in 2023 for sure. By putting potted plants and live trees throughout the wedding, the couple will be able to enjoy them for many years to come. They could then be planted in their homes, which is good for the earth and great for creating long-lasting memories.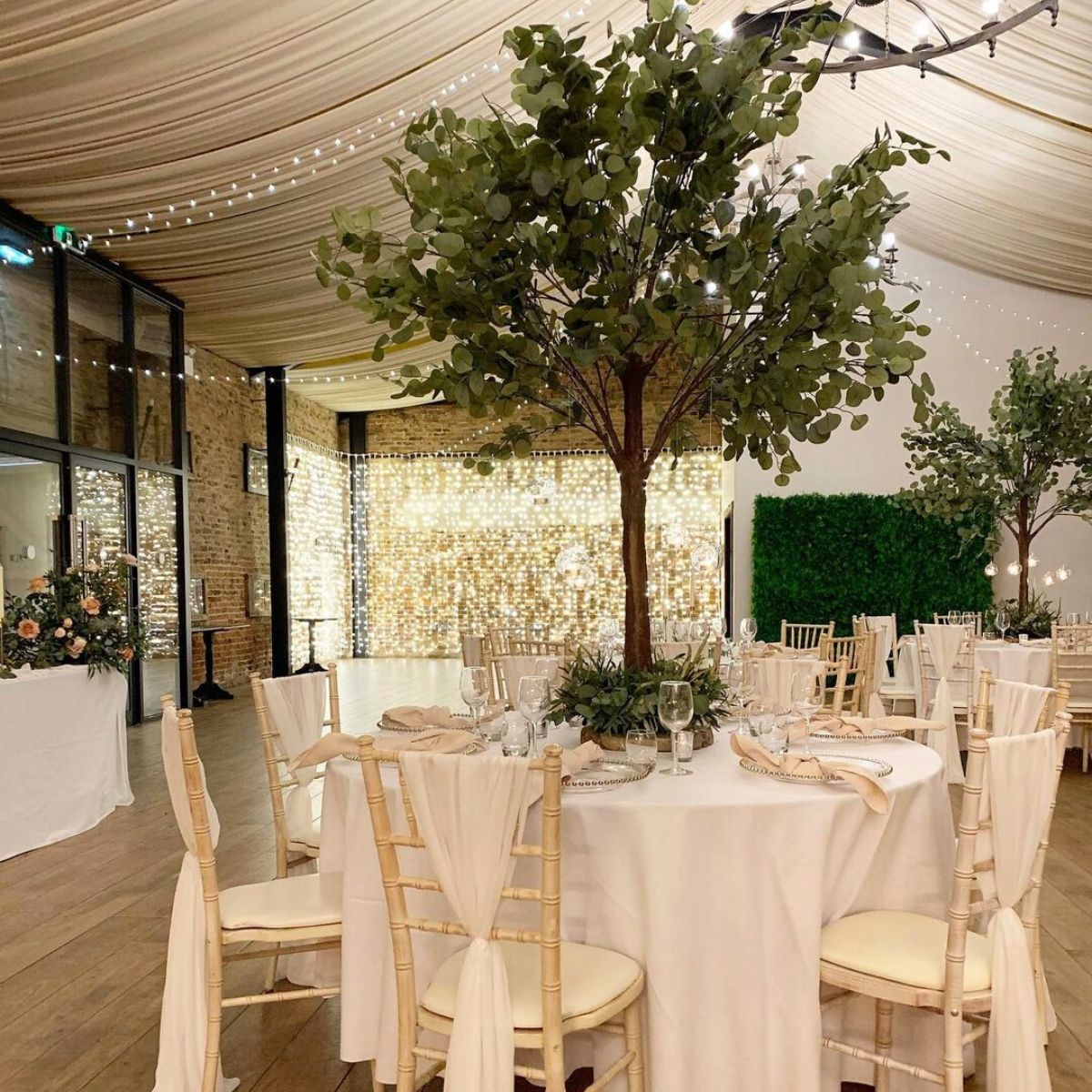 14. Flowers in Geometric Shapes
Geometric shapes have been a popular trend in wedding decor for several years, and in 2023, they are incorporated into floral arrangements again. Couples can opt for geometric vases or terrariums, which can be filled with flowers and greenery to create a unique and modern look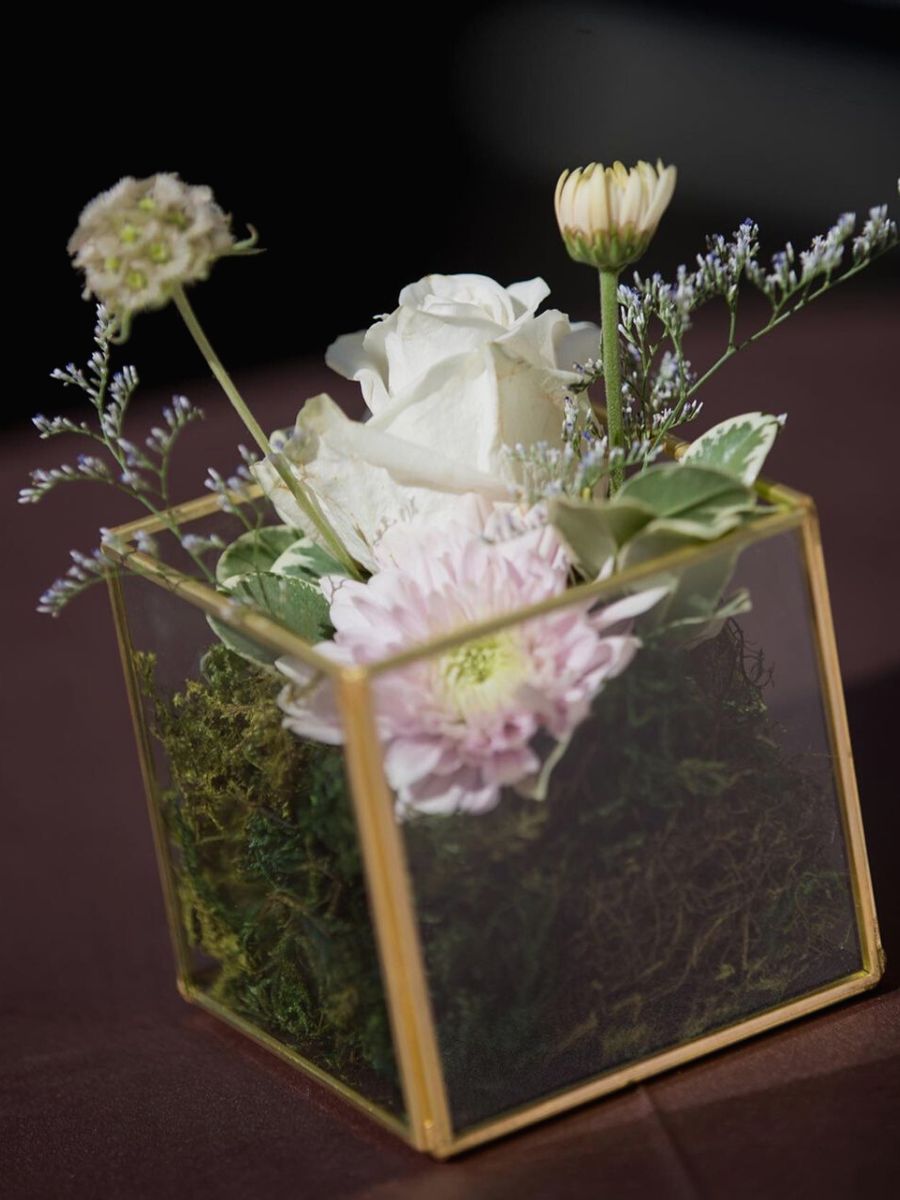 15. Statement Ceremony Flower Decoration
Last but not least, 2023 weddings see full, dynamic ceremony aisles and backdrops full of flowers. Your wedding ceremony is the opening act for your day, and treating your guests to a major 'wow' moment as soon as they arrive sets the tone for a spectacular evening to come. For that reason, statement ceremony decoration will continue to be one of the most popular and biggest wedding flower trends in 2023.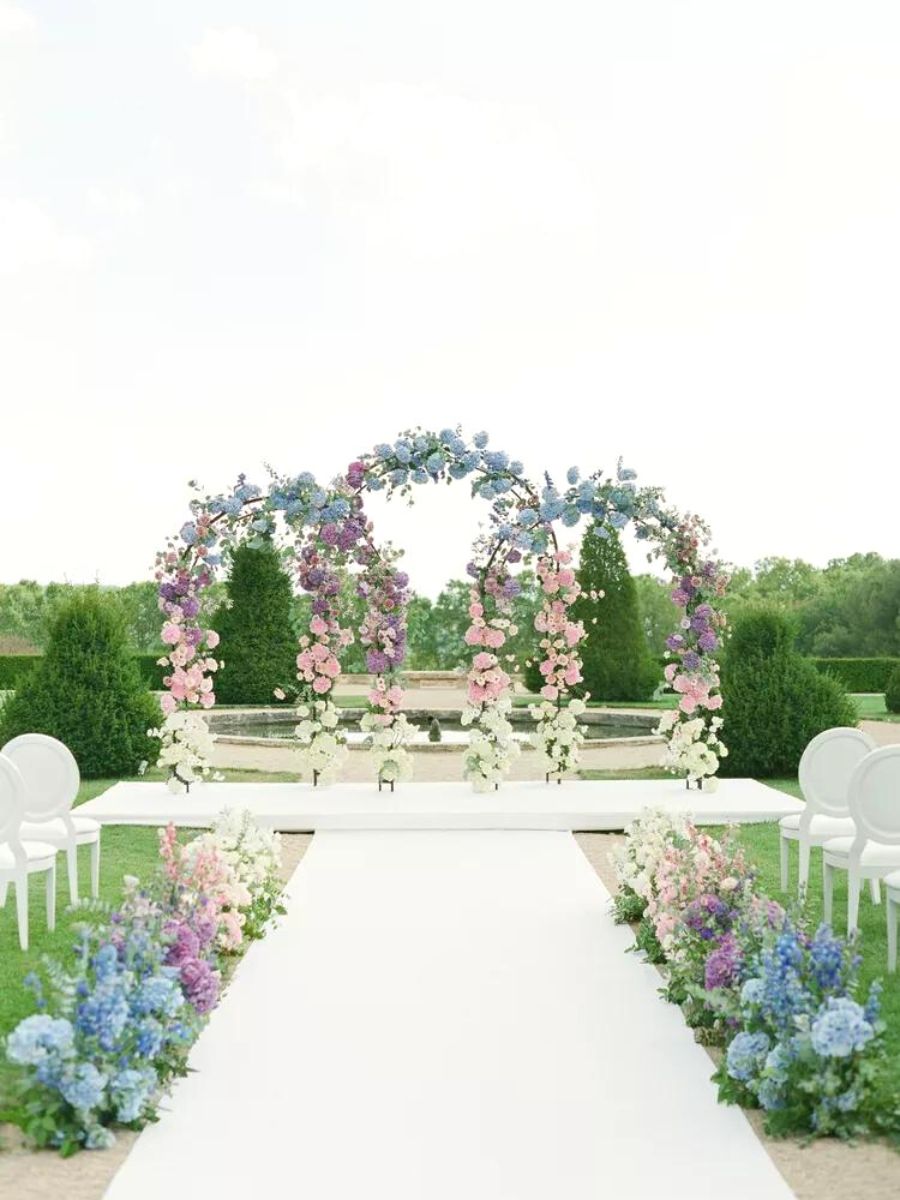 What floral wedding trends have you spotted of what has been 2023 up to now?
Header and feature images: @tularosaflowers.