What Cut Flower Is That? is the essential guide for cut flower professionals! Perfect for students, wholesalers, floral artists, growers, home gardeners, and everyone who wants to know how to select and care for their fresh cut flowers. Printed in full color, it features detailed profiles of 155 flower and foliage products in an easy-to-read format to aid identification and provide easy access to vital information. Here's all you want to know about the 2nd edition of this vital guide to Australian wildflowers.
What Cut Flower Is That? Edition 2
Cut flowers are among the most perishable products we buy, and arguably the most beautiful in the world, What Cut Flower is That? is brim-full of information, including a comprehensive chapter on cut flower care, validated by two post-harvest specialists, it describes in detail, best practice techniques to maximize product quality and achieve optimum vase life through appropriate temperature management, hydration, and hygiene.
The authors unravel the mysteries of issues that potentially reduce flower quality: air embolisms, stem blockages, ethylene sensitivity, geotropism, leaf blackening, uneven stem lengths, grey mold, and those associated with imported flowers.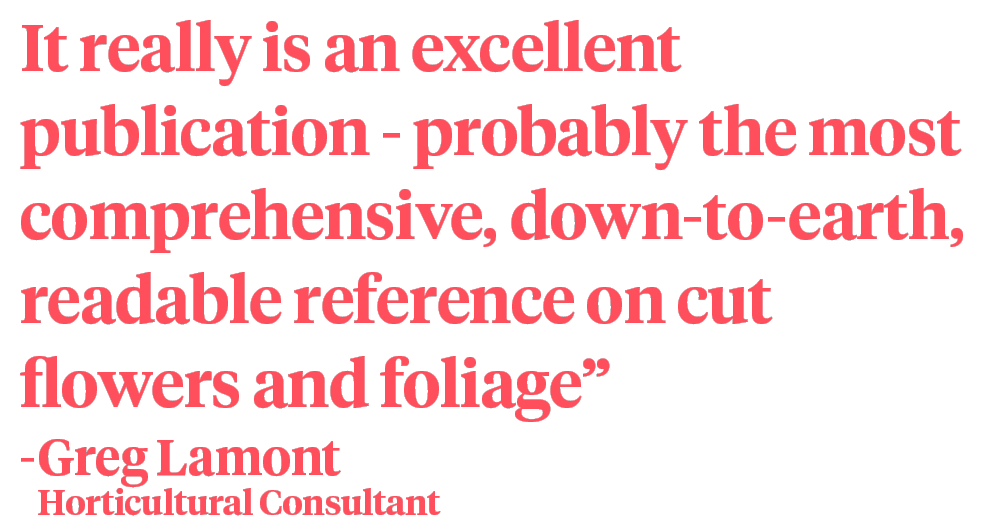 Confusion About Botanical Origins
Colored tabs on side page margins distinguish the profiles of flowers and foliage to identify product groups such as orchids, tropical, Australian, and South African species, including some products exclusive to the Australian market.
Even amongst Australian florists, there is some confusion about the botanical origins of the closely related species from Australia and South Africa. The Proteaceae plant family includes many popular and unique cut flowers from both continents. South African species and cultivars include Protea, Serruria, Leucadendron, and Leucospermum. Their Australian relatives include Banksia, Grevillea, and Telopea (Waratah). Their shared botanical features of spectacular complex flower heads connect them to ancient times when present-day South America, Africa, Arabia, Madagascar, India, Australia, and Antarctica were part of the supercontinent Gondwana.
Florists and consumers love them for their strong sculptural shapes, textures, and lengthier vase life.
There are 'Quick Guide' seasonal charts that list traditional flowers and orchids, plus a comprehensive listing of Australian Native products, their flowering season, and color range, some of this information not previously published. Included in this bundle is a list of ethylene-sensitive flowers. The 'Quick Guide' poster charts are available to purchase and download online in a bundle of 3, ready to print and display for easy reference.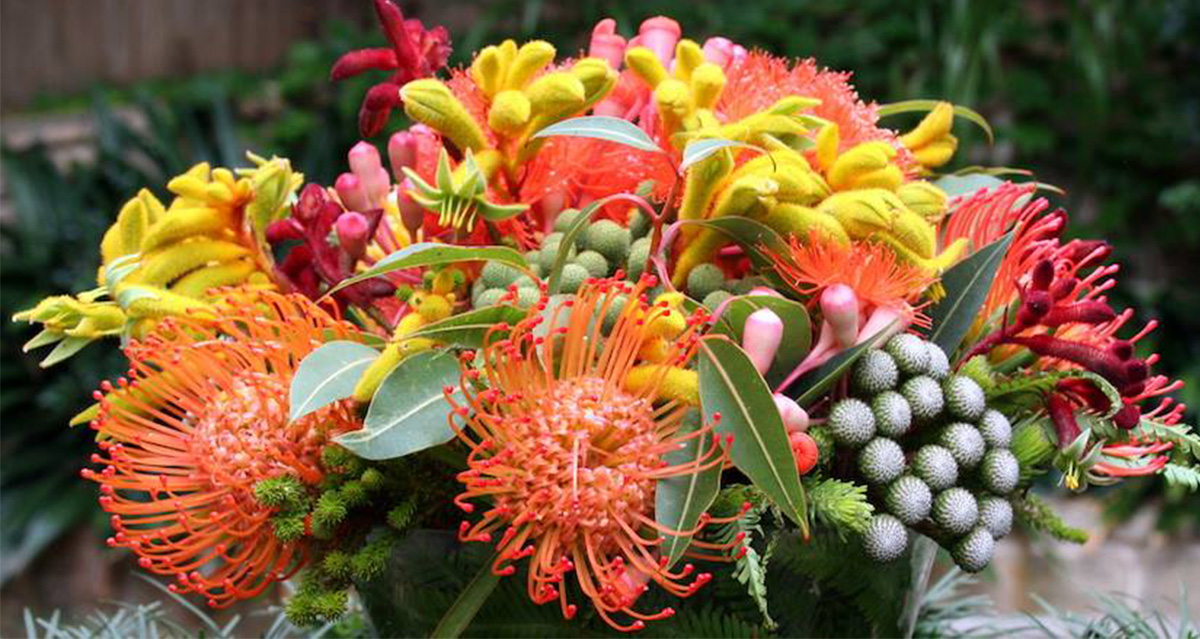 Recommended Educational Source
What Cut Flower is That? is the recommended educational resource for students in Australian floristry schools. For research purposes, a large percentage of information on the internet is at best misleading and at worst, incorrect. This book is technically accurate at the time of publishing.
Originally published in 2014 by the Rural Industries Research and Development Corporation (RIRDC) to educate the industry, Edition 1 became established as the essential educational training, purchasing, and marketing resource. Edition 2 was updated with new profiles, information, and photographs, is self-published by the authors, and printed in Australia.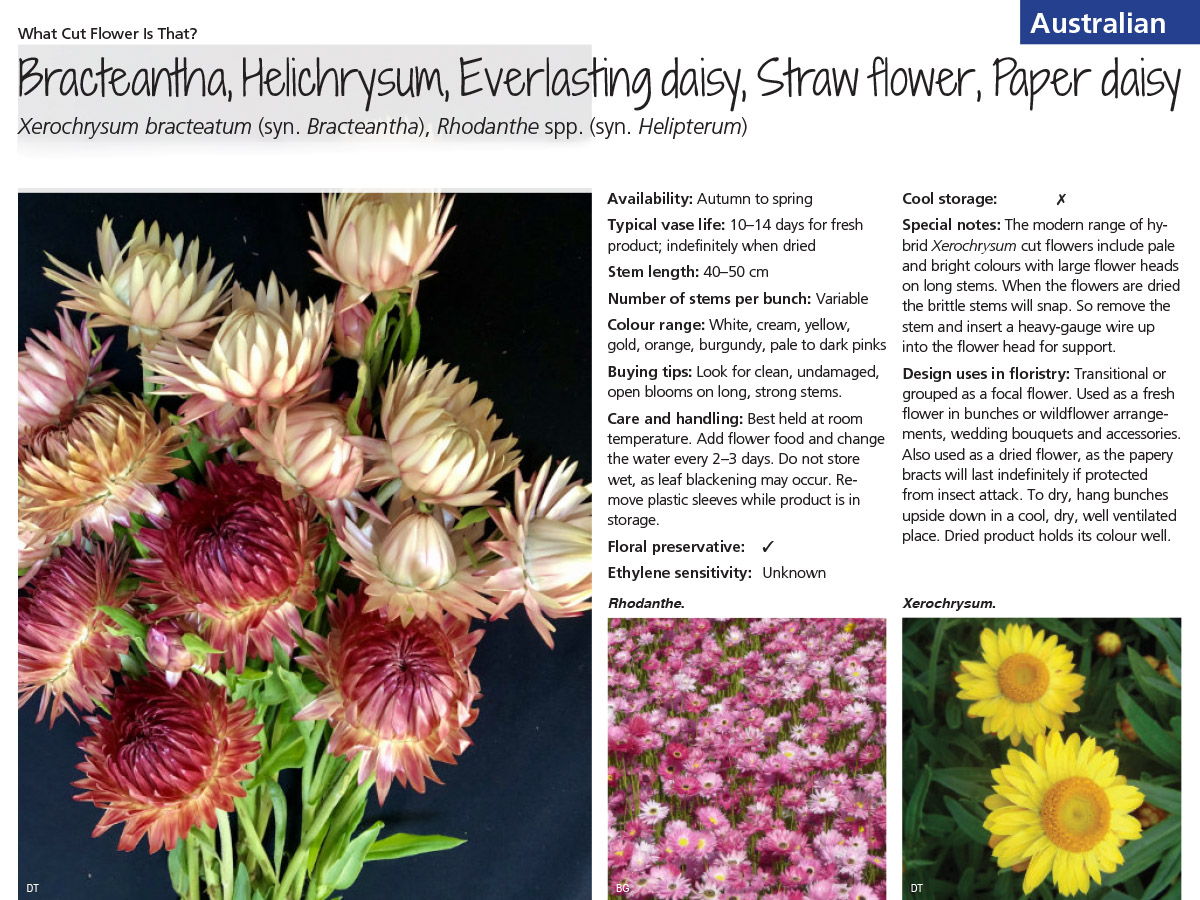 About the Authors
Both authors are industry professionals. Delwyn (Del) Thomas and Bettina Gollnow are well-known horticulturists who share their knowledge from a lifetime of industry experience.
Del worked in senior roles in marketing and management for Nursery and Garden industry and is a qualified floral designer. She had her own foliage and flower farm and a specialist wedding and event floristry business; she also taught Horticulture and Floristry subjects at TAFE colleges for over twenty years. This book is the essential study guide she envisioned for students while teaching. Del also traveled to interview growers, marketers, teachers, and cut flower wholesalers in Australia and internationally.
Bettina is very well known and highly respected throughout the floriculture industry, she had an extensive career with the Dept of Agriculture as the NSW cut flower extension officer and is now the communications manager for WildFlowers Australia. Throughout her career, she authored many peer-reviewed publications, contributed to various floristry industry magazines locally and internationally, and has a keen interest in Floral Art.
On behalf of WildFlowers Australia, Bettina and Del conduct an annual Australia-wide competition through the flower schools to ensure that florists are graduating with the necessary skills and confidence in their selection of Australian wildflowers.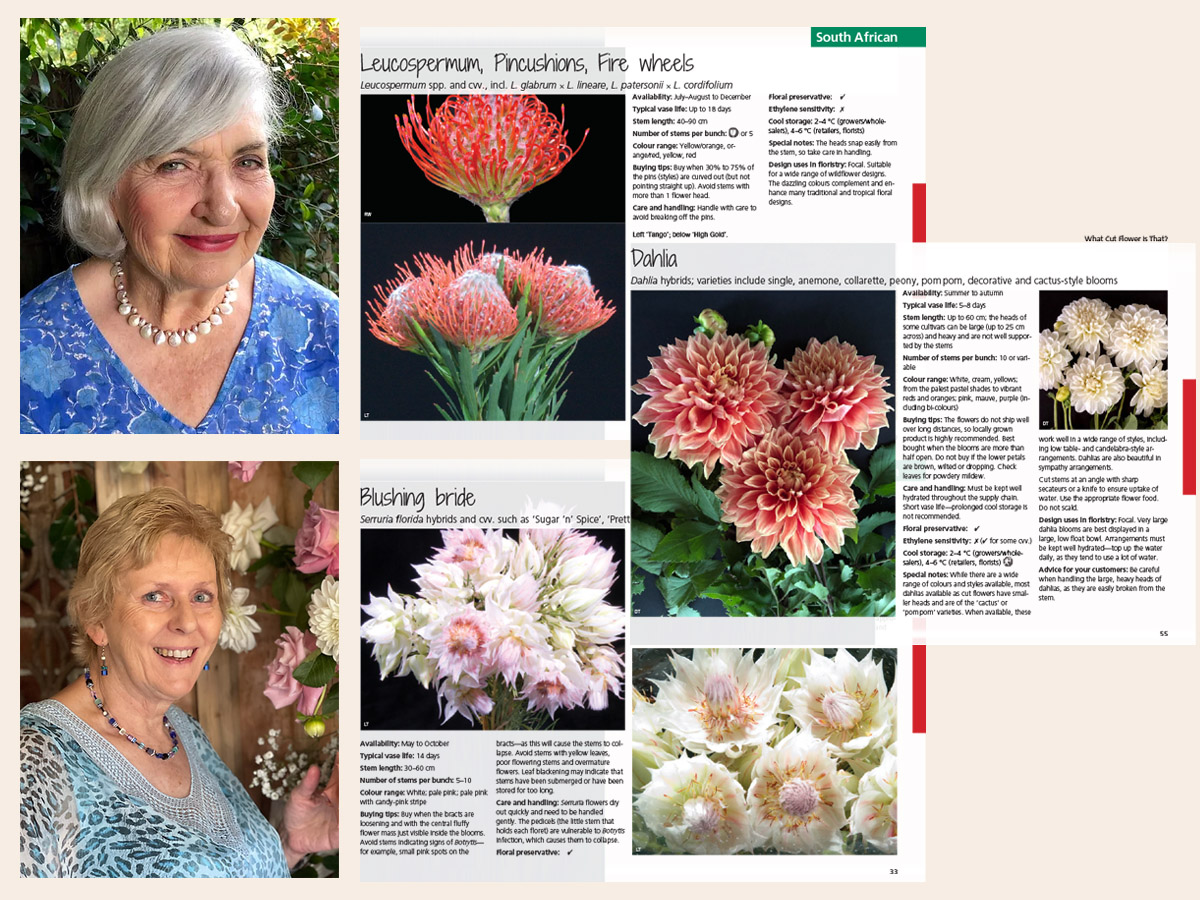 Industry Professionals About What Cut Flower is That?
Narelle Phillips, Floristry Teacher, Canberra Institute of Technology:
"What Cut Flower is That? is a useful, informative resource for floristry students, either in formal training or in self-directed learning. It is absolutely packed full with clear, color images which is the first step in easy identification. The manual follows through with concise facts covering origin, conditioning, care and storage, vase life and design use. The exhaustive collection of profiles, as well as supplementary information like a seasonal guide, Australian native materials and biosecurity make it an obvious 'go-to' manual, which we ensure students have on hand from day one of their course."
Greg Lamont, Horticultural Consultant:
"It really is an excellent publication - probably the most comprehensive, down-to-earth, readable reference on cut flowers and foliage. I can't begin to wonder how much time and effort has gone into this."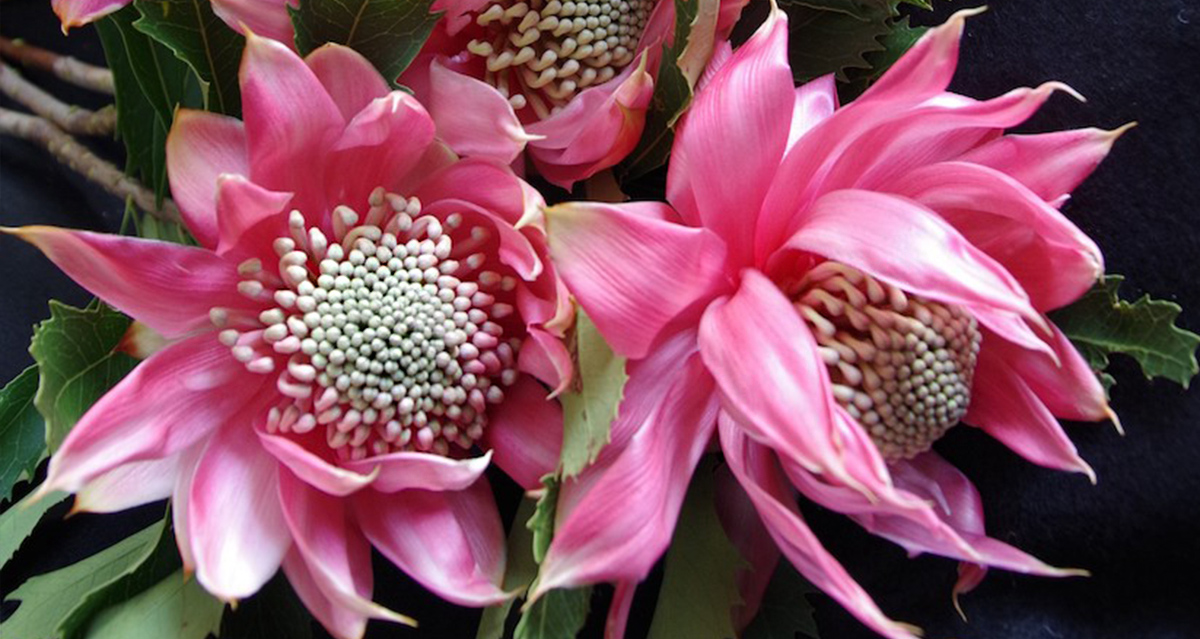 Printed and Download Versions
What Cut Flower is That? is available as a full-color printed book or a downloadable digital book at the What Cut Flower is That? website: www.whatcutfloweristhat.com.au.
The longevity of cut flower vase life is the best value a florist can give their customer!