What it is Abundant, large-scale floral and plant installations — sometimes manicured, but often wild — used as brand marketing, store decor, and scenery at red-carpet events. Crafted from all kinds of flora (rainbow roses, local wildflowers, mosses, and grass), these arrangements have an overwhelming, enveloping effect.
Where it is?
Inside Glossier's Seattle pop-up store this summer, bedecking phone booths around the UK (sponsored by Hendrick's Gin) in the spring, draped over the entrances of Le Pain Quotidien restaurants, covering the walls of the terrace of the Dream Hotel in Manhattan, and, last May, surging around the doors of St. George's Chapel at Meghan Markle's wedding, among other places.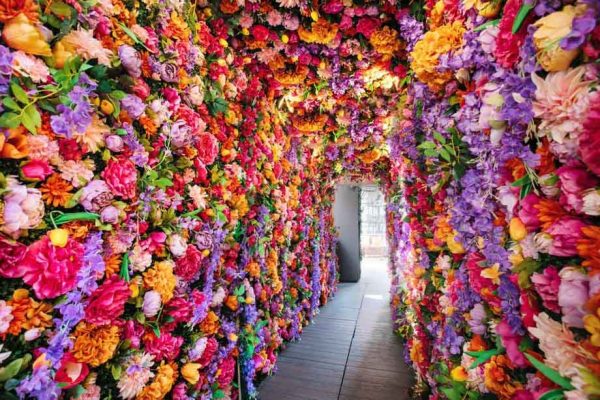 A flower tunnel at New York's Dream Hotel. Lindsay Brandes/PHD
Why it's everywhere?
Days before Kylie Jenner's birthday in August, Travis Scott kicked off the festivities by covering the floor of his girlfriend's house in a thick layer of rose petals, like plush wall-to-wall carpeting. As she does, Jenner uploaded a video of the scene to Instagram, expressing her delight with hearts and crying-face emojis. Off in a corner, the couple's 1-year-old daughter, Stormi, waved fistfuls of flowers. Like many of the photos on Jenner's Instagram feed that chronicle her young family's luxurious life, it was simultaneously a sweet moment and an unapologetic flex.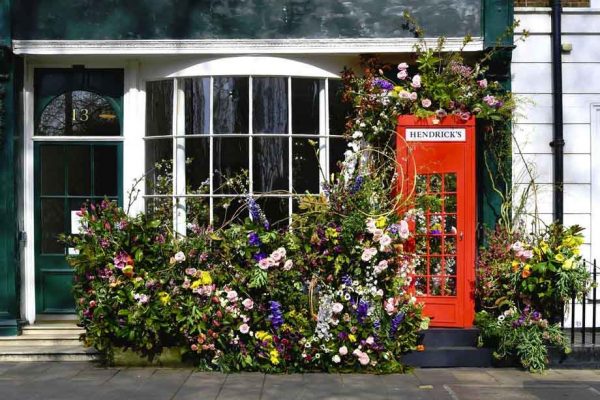 Hendrick's Gin sponsored phone booths covered in flowers all around London this spring. Rebel Rebel
Red roses are a classic romantic gesture. But this one also reflected the popularity of over-the-top plant and floral installations created for major events and branding purposes. (Don't tell me that Kylie Jenner's birthday, also the occasion for a new cosmetics collection from the beauty entrepreneur, isn't either of those things.) The current generation of floral creations aren't just grandiose but also physically engulfing, as though the space is being swallowed up by nature. They overwhelm the senses, in the way that wildflower "super blooms" have overtaken California's landscape and all of Instagram in recent years.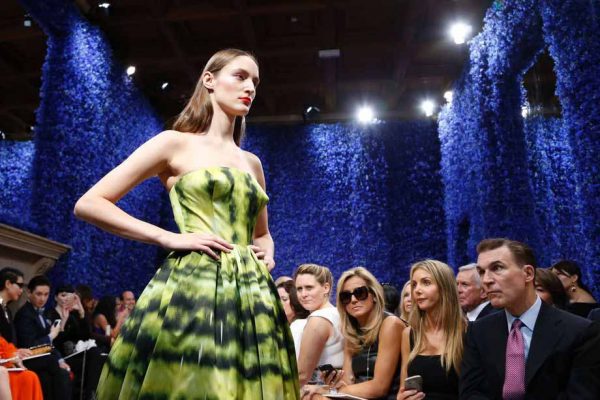 Raf Simons's now-iconic flower walls at his Dior debut. Francois Guillot/AFP/Getty Images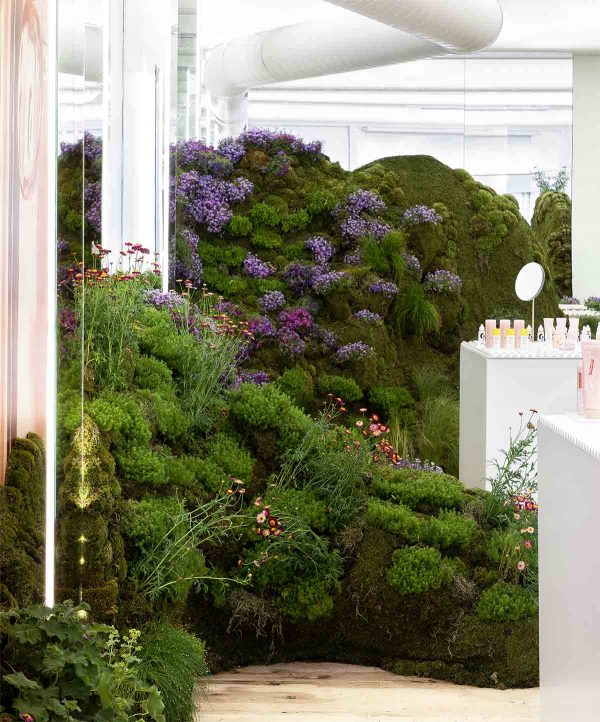 The plants used in Glossier's Seattle pop-up were moved to parks and community centers in the city after its closure. Glossier