Flower arranging. A skill that all Swiss finishing-school attendees should master, along with proper table placement and etiquette, but not one I ever felt compelled to have under my belt. As a product of a highly competitive girls' school, I was taught how to wire a circuit board and read a survey map. Admittedly, these are not skills I've found much use for in later life, but the idea was that someone else would do the flowers while I went and broke through a glass ceiling somewhere.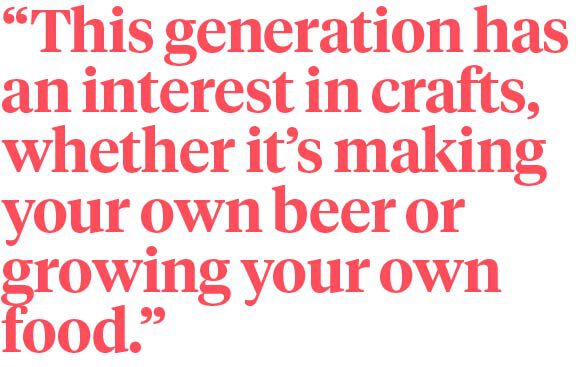 A Blossoming Millennial DIY Culture
Fast-forward twenty years to a blossoming millennial DIY culture and it looks like I may be on the wrong side of history. A quick scroll through my Instagram feed reveals photo after photo of lush Dutch masters–style bouquets, artful Ikebana constructions, and rustic arrangements of garden-grown blooms begging the question: Is flower arranging a 'thing' that people are actually doing? A bit more digging around uncovers a multitude of classes, workshops, even corporate team-building events all devoted to the art and in the unlikeliest of places, namely hipster strongholds like Brooklyn and Abbot Kinney Boulevard in Venice (aka the coolest block in America). These are not your grandmother's flower-arranging classes.
"This generation has an interest in crafts whether it's making your own beer or growing your own food,"
explains Sarah Ryhanen of the Little Flower School in New York City where they share practical tips like how to mix and match blooms from the corner bodega for maximum effect and elevate the ubiquitous gas station a dozen roses with foraged wildflowers and tree foliage. Maurice Harris of Bloom & Plume in Los Angeles agrees,
"I think people want to have these skills again. Everything is so manufactured."
It was clear that this gap in my education needed to be filled, so I found myself at celebrity florist Eric Buterbaugh's new workshop at the Four Seasons in Beverly Hills.
"A lot of people in Los Angeles have gardens and want to learn how to arrange the flowers they've grown,"
Buterbaugh explained as we sliced the stems from giant tropical Ti leaves using razor-sharp florists knives, constructed grids across the top of vases with sticky florist's tape to create a foundation, and then cut and arranged what must have been hundreds of dollars' worth of burgundy dahlias and Free Spirit roses.
"I like showing them how to do it so it's less intimidating,"
he added. I hadn't even considered flower arranging to be intimidating, but as I stepped back to assess my work in progress (and sneak a glance around the table at my fellow students struggling to construct Instagram-worthy works of art) it hit me: This was challenging. We were learning about depth, texture, color, and technique and, in the words of Kate Moss, there are basic bouquets and then there are flower arrangements. Lesson learned.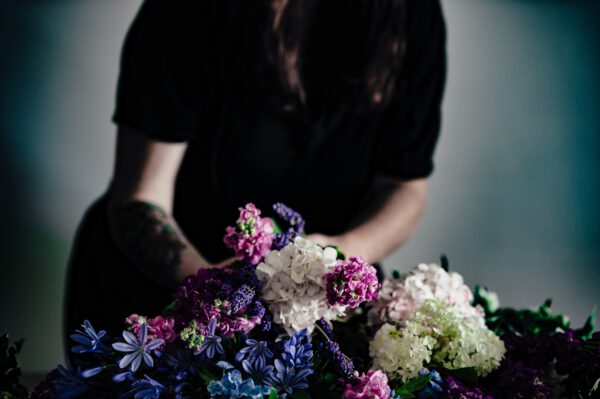 Five cool spots in the USA to learn the art of flower arrangement
Floral Design Workshop by Eric Buterbaugh
Celebrity florist (clients include Gwyneth Paltrow, Madonna, Valentino, and, the British royal family) Buterbaugh holds workshops from his base at the Four Seasons Los Angeles at Beverly Hills. The Awards show–themed class in January is sure to be a hot ticket.
Fashion industry favorite Maurice Harris has a cult Instagram following thanks to his outrageous captions and famous fans like Drew Barrymore and Gwyneth Paltrow. Classes arranged by request.
Flour LA
Owner Carly Cylinder likes to focus on technique and then let students design their own arrangements rather than replicate. Classes are held at the Flower Mart in Los Angeles and the Brooklyn Brainery in New York City.
Putnam & Putnam
Known for their large scale installations for the likes of Vogue and the CFDA, florists Michael Putnam and Darroch Putnam hold one class each season, focusing on the best available flowers and color palettes at that moment.
Little Flower School
The joint teaching project of florists Nicolette Owen and Sarah Ryhanen. Classes are seasonally oriented and often use flowers from Ryhanen's farm in upstate New York.