"Isn't she lovely? Isn't she wonderful? Isn't she precious?" Can you hear Stevie Wonder already sing it? Then join in for the praise of the birth of a new flower! An alstroemeria is born and her name is Stephanie. She is born at breeder Könst Alstroemeria and raised by grower Tesselaar Alstroemeria.
Alstroemeria Stephanie
Alstroemeria Stephanie is a royal flower. Like everyone's baby girl, she is the princess of the family. And rightfully so! Not just because of princess Stephanie of Monaco, many royal houses have a Stephanie in their midst. Actually, this name literally means 'crown', so it all makes sense if Stephanie behaves like a royal flower.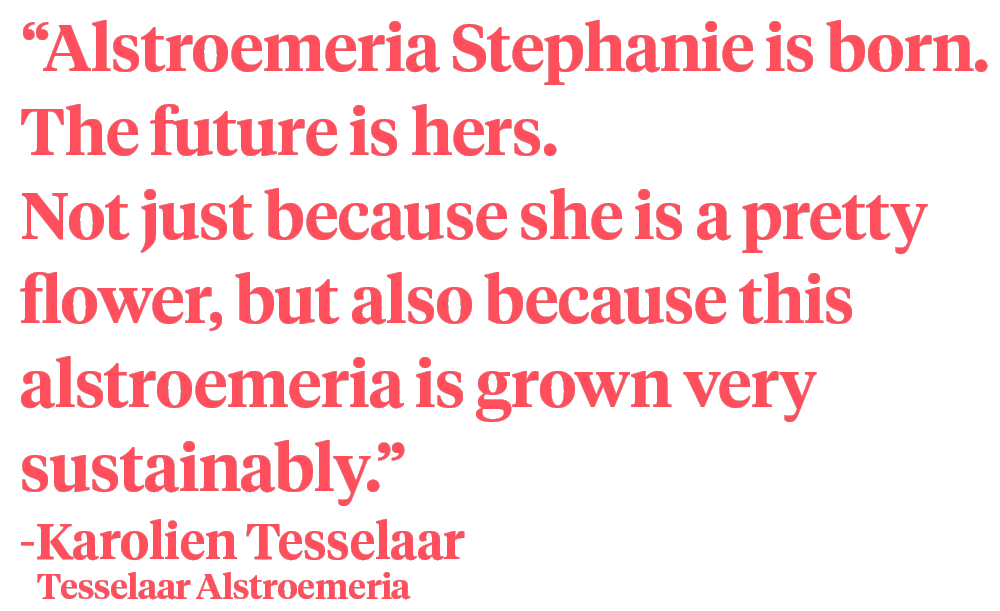 Pretty Pastel Pink
Stephanie is exactly what you expect of a flower with that name. Try to pronounce the name and your mouth will end with a smile on the last syllable: 'Ste-pha-nie'. She is a pretty pastel pink baby that smiles at you and you are in love. That smile comes very quickly because Alstroemeria Stephanie is known for its swift and brilliant blooming. Don't be afraid that this smile will fade quickly, because Stephanie is a strong flower that will last both in your store and on the vase.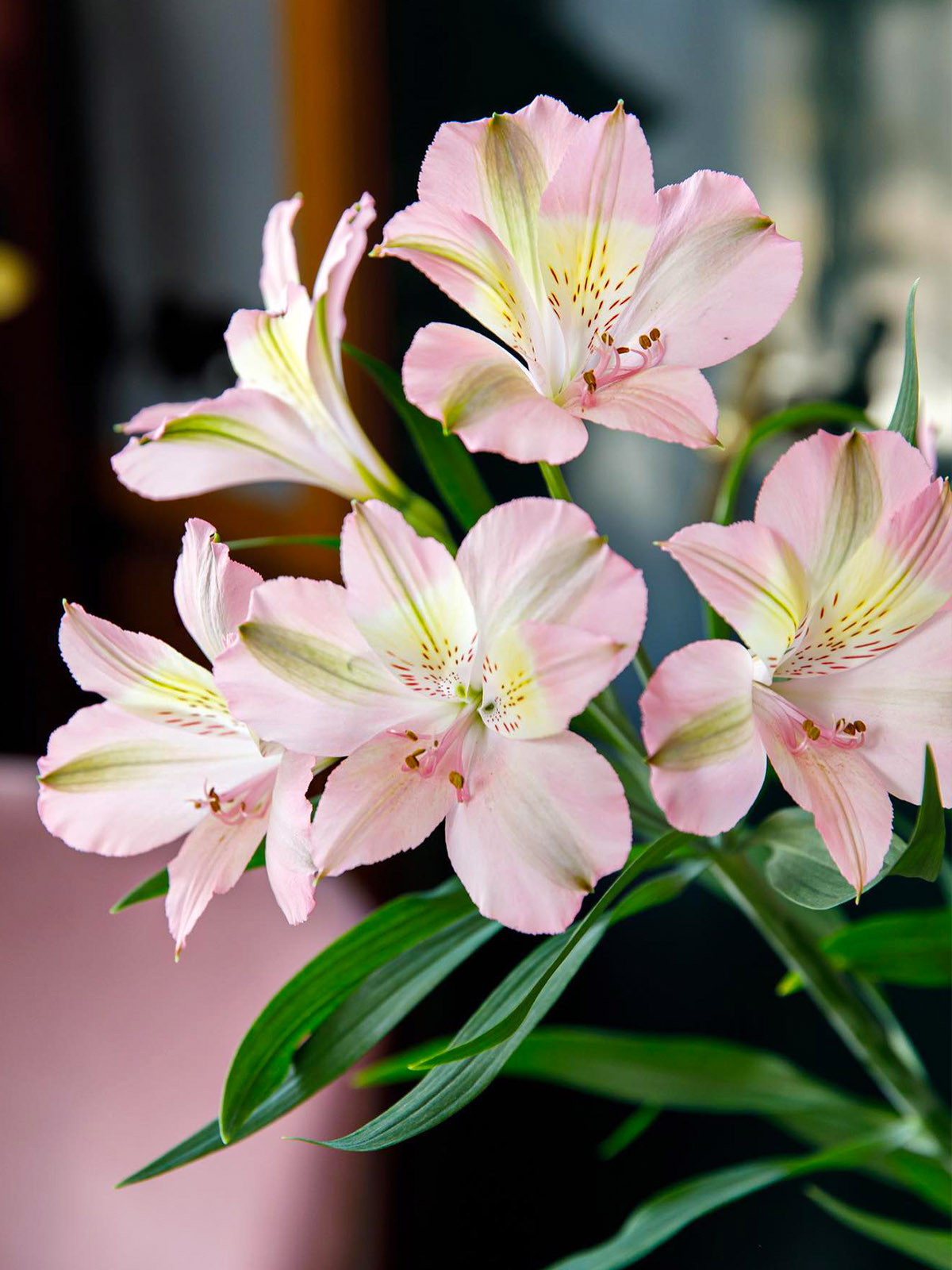 Image by @agoragroup
Celebrate Stephanie
To celebrate this newcomer to the Alstroemeria world, a search was set up for Stephanies in the Netherlands. Anyone named Stephanie, or anyone knowing one, could sign up to get introduced to this new variety. This resulted in more than 250 bunches being sent to Stephanies throughout the country and some really nice posts from happy recipients on social media.
Images from two Stephanie's of the Netherlands
A Word From the Grower
Stephanie is a heavy alstroemeria variety with big flowers and little foliage at the top of the stem. The production is planned for year-round availability.
Karolien Tesselaar from grower Tesselaar Alstroemeria comments:
"Alstroemeria Stephanie is born. The future is hers. Not just because she is a pretty flower, but also because this alstroemeria is grown very sustainably. This way we do our best to make sure our children truly can have a future on this planet."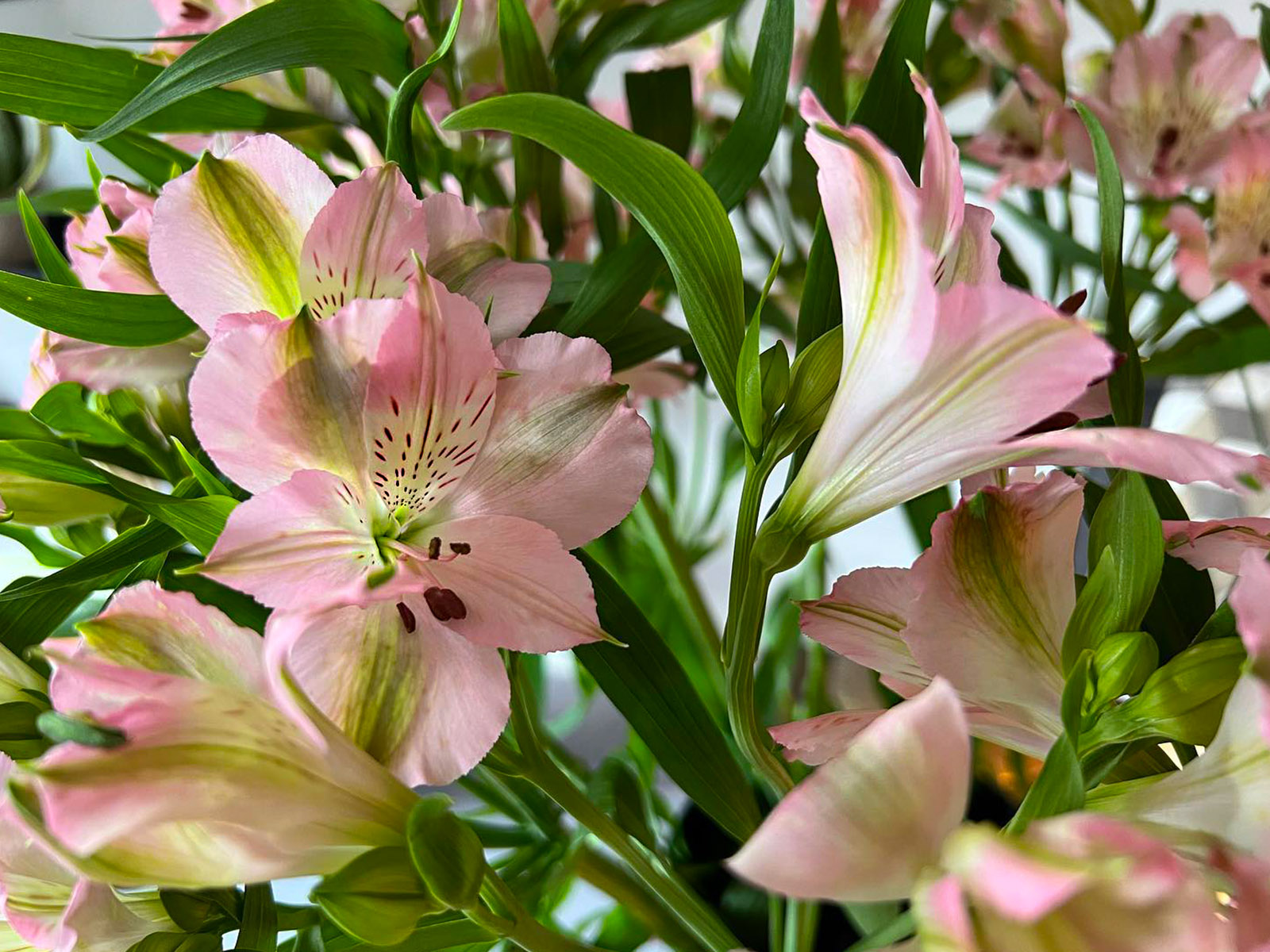 Image by @huisjeboompjeblogje
Isn't She Pretty?
We close this praise of birth with just one more piece of lyrics from Stevie Wonder: "Isn't she pretty? Truly the angel's best. Live and love are the same."