Many brides expect to feel like in a fairytale on their wedding day. And this is very natural because people expect to create a new family only once in a lifetime. And usually, only those couples get married who love each other and are firmly convinced that they are bound by something special to be ready to follow the path of life from now on together for the rest of their lives. Such relationships experience not only thousands of spectacular, romantic moments but also many challenging trials. To create this dreamy atmosphere on the rooftop of a church with Protea Blushing Bride and Peonies was a nice challenge too, but I loved it.
Blushing Bride and Peonies to Celebrate the Perfect Wedding
So, it is perfectly normal to want to enter into a marriage by marking this day in some special way. Some want a huge feast with thousands of flowers, while others need a modest ceremony, but in a special place. For example, this marriage took place on the rooftop of a church in the heart of the old town of Lithuanian city Kaunas. Where the blue of the sky above the roofs of the city houses allows you to feel a special connection with the Universe. And you realize that everything depends on the efforts that can make that new journey as light as those white fluffy clouds floating in the sky. Perhaps this is why the bride wanted the dominance of white in her wedding floral decor. Only combined with greens and the beautiful Protea Blushing Bride from Zuluflora.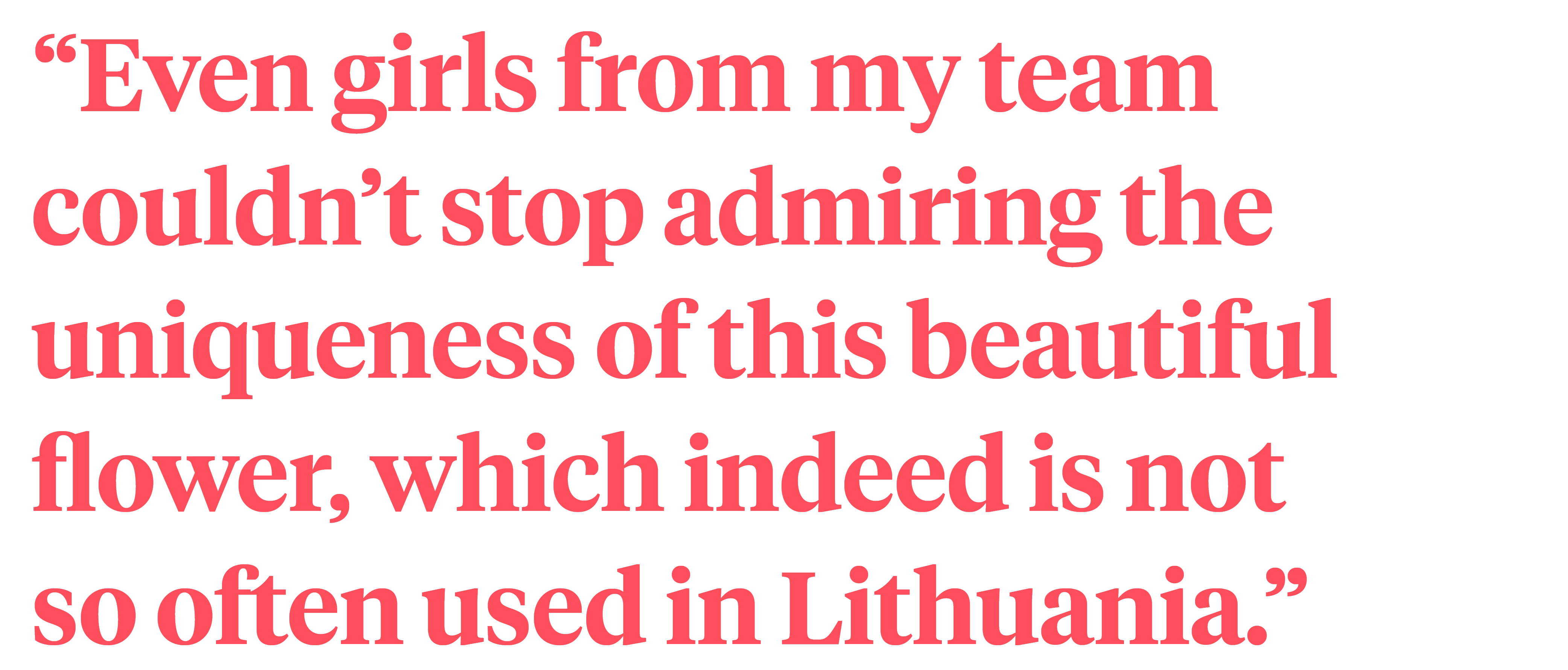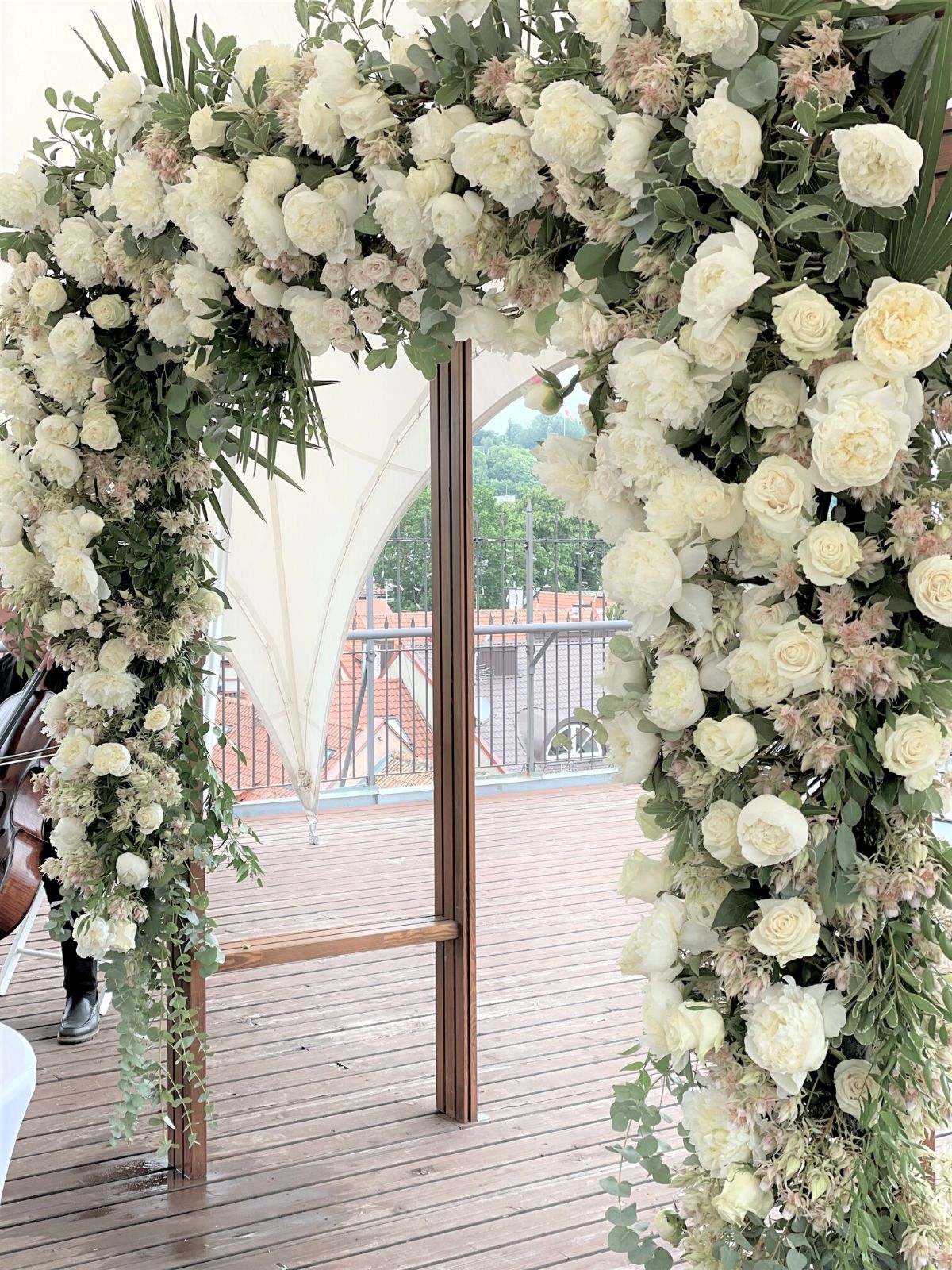 Choice of Flowers
Beautiful white peonies were chosen as the focal flower. But in fact, one or two varieties of a flower don't let a master have the widest freedom for his or her creativity. So, it was a timely idea to merge peonies and the Protea Blushing Bride (botanical name: Serruria Florida) flowers into the same design to have more depth, more pattern, and more tints of white color.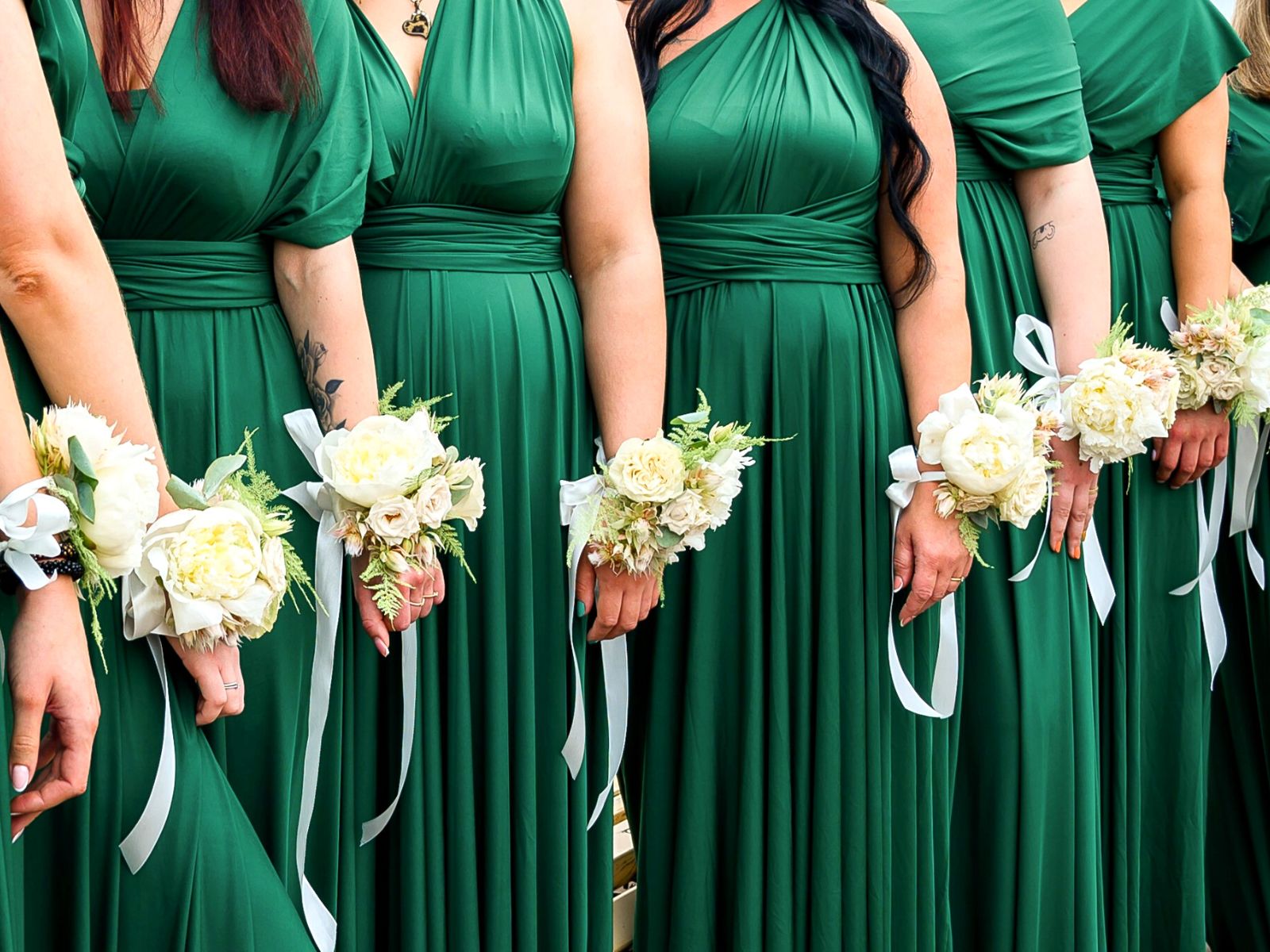 Protea Blushing Bride
The season of Blushing Bride proteas has just begun, so those beautiful flowers were delivered from South Africa as this year's first Zuluflora harvests. It was perfect to have this exceptional flower for a floral design of a wedding since it sometimes might be a struggle for some florists to offer something interesting and new when the wedding season is coming to its middle or an end. Even girls from my team couldn't stop admiring the uniqueness of this beautiful flower, which indeed is not so often used in Lithuania. Furthermore, this charming member of the Proteaceae family made it possible to reinforce the impression of the cloudiness of the floral decoration.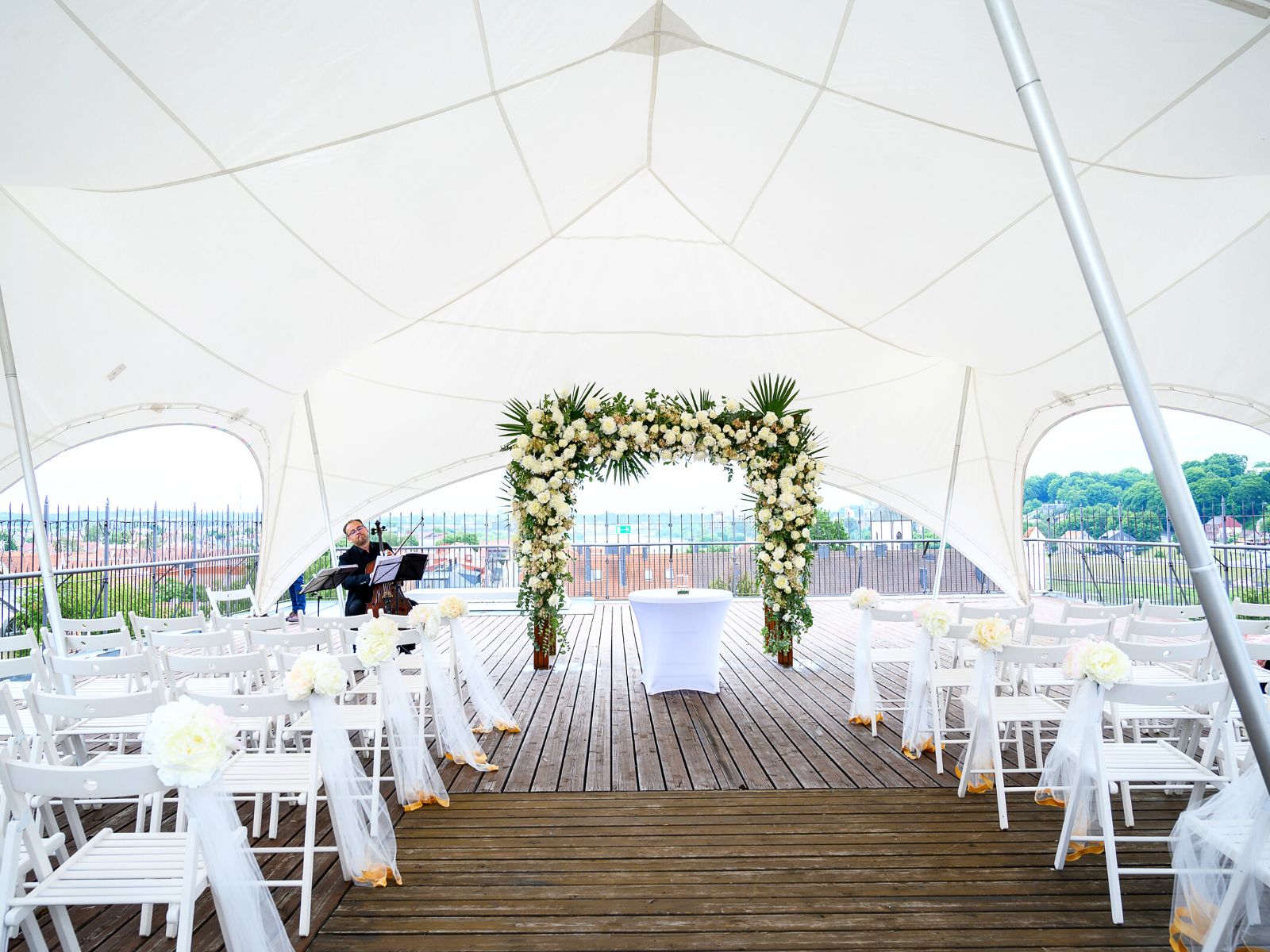 Blushing Bride in our Arch
A nice ceremony took place at the arch decorated with different kinds of greenery, white peonies, roses, lisianthus, and our exceptional proteas Blushing Bride. That appeared to be a good solution creating an interesting texture and depth of the composition. Eight bride's maids with emerald dresses were adorned with flower bracelets of an impressive size peony and the subtle touch of Blushing Brides. These were accompanied by as many as 11 groomsmen wearing on their chests a delicate boutonnière. Undoubtedly, the most important focus was put on the hand-tied bridal bouquet where proteas with their subtle shape and color complemented the beautiful peony buds and played their special role for one more time.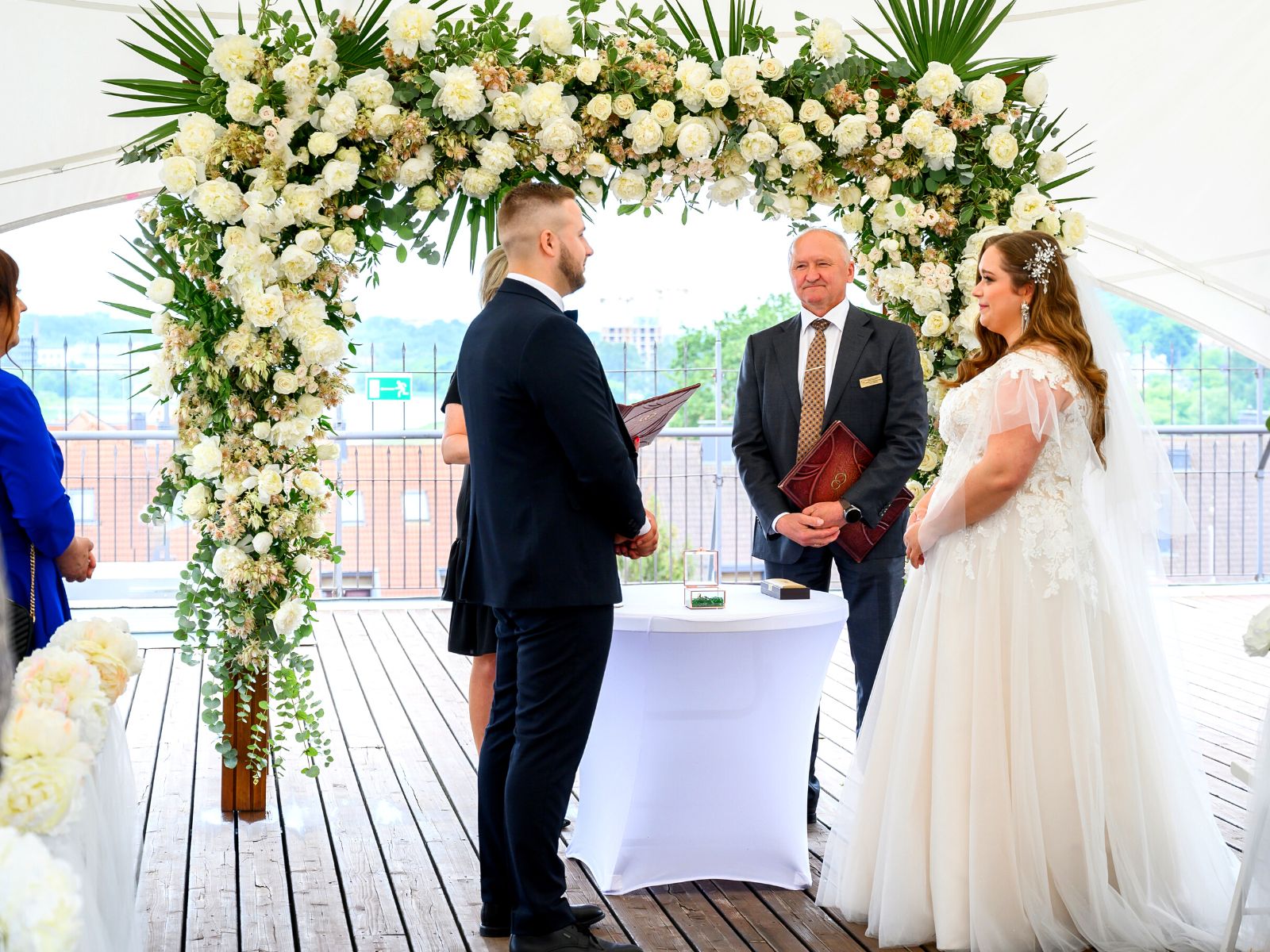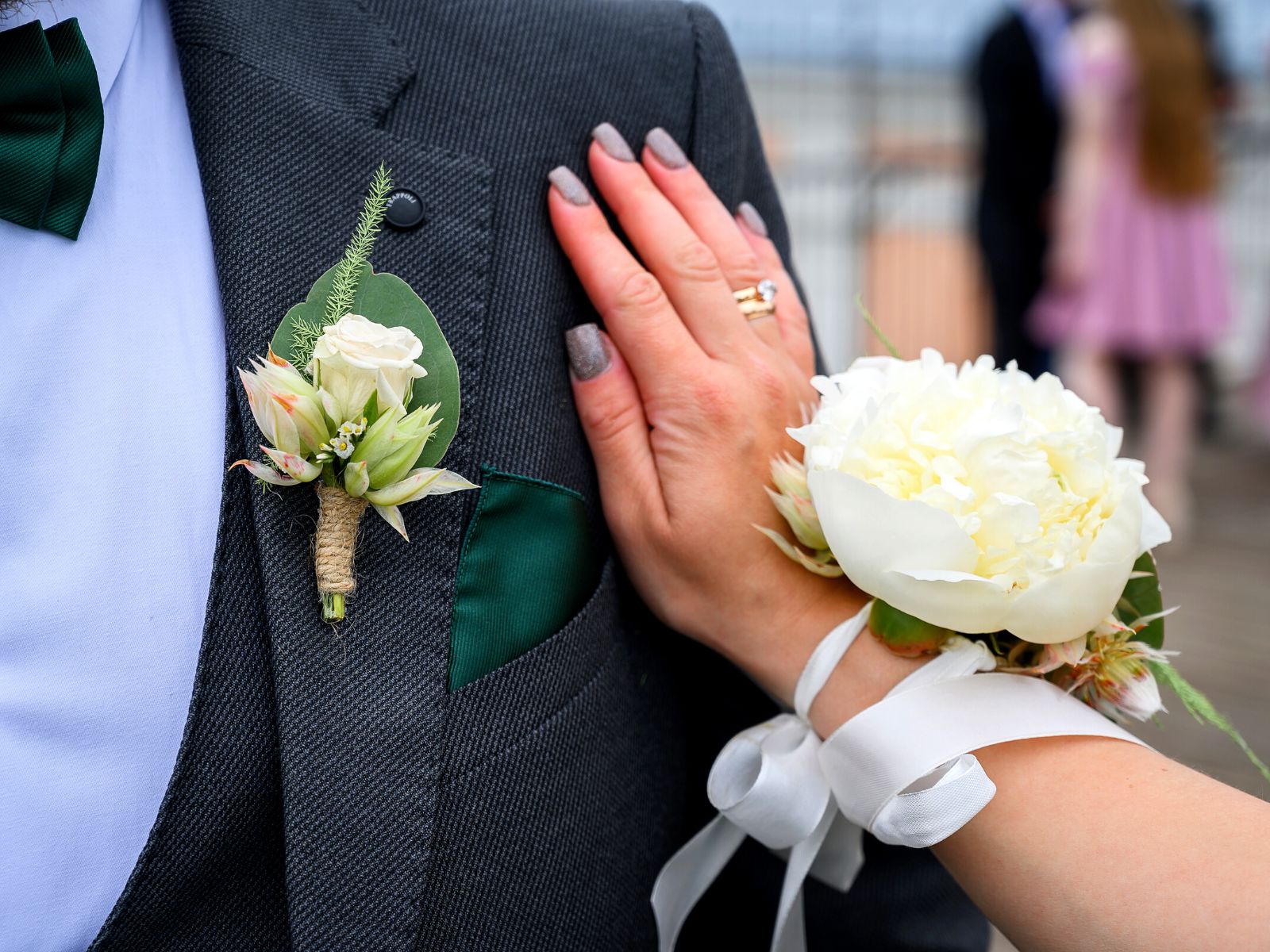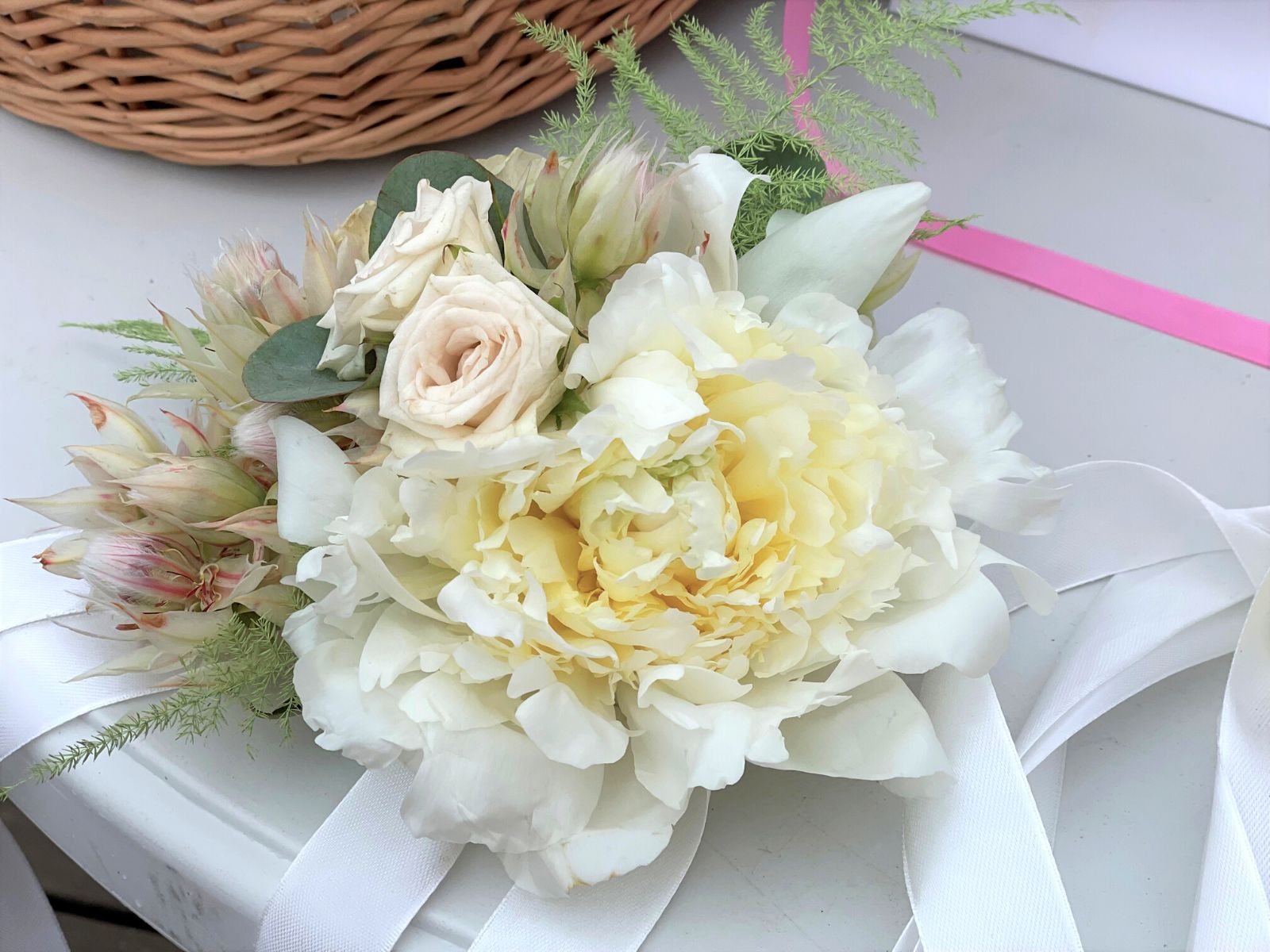 Postponed Due to COVID-19
This particular wedding due to the COVID-19 situation has already been postponed three times and only almost three years later the dream of a happy bride has finally come true. Surrounded by a blue sky, white flowers, the family, and the most precious friends from a distance, who could finally witness, a couple of two young loving hearts have joined for a special "long and a happy" path. Let the white clouds that surrounded their wedding day accompany their steps together for a lifetime too!