Callas are Very Elegant Flowers
Callas have a super sturdy quality. We can work with them three days ahead on collages, floral jewelry, and outfits. They have magnificent colors, especially the orange calla. The calla is a very elegant flower and is pleasant to work with. This shows in the designs I created in the Scorched Earth color pallette. Have a look and be amazed by the quality of this elegant flower.
63 Orange Callas
63 Orange callas. The callas are decomposed to create these scales of flowers, the hearts being added in a second step. The design is combined with the intensity of black feathers and wild red feathers.
28 Pink and Fuchsia Callas
28 Pink and fuchsia callas are combined in a modern bridal bouquet, with a wired bouquet structure in twist technique. I made a chain of calla stems on the Twist structure, then assembled the callas on a zig-zag wire to position them on the bouquet.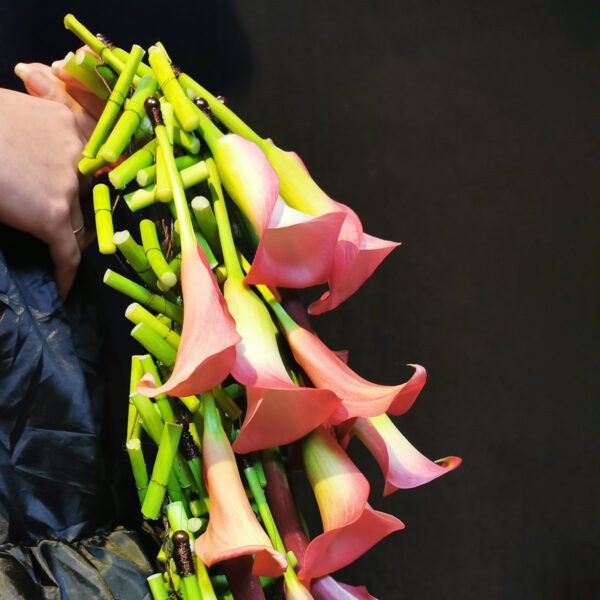 10 White Callas
10 White Callas in a poetic bridal bouquet, star wire structure (with an odd number of wires). Then I made a braiding of different types of ribbons, an installation of a chain of white pearls and hydrangea flowers. Then placing callas with floral glue.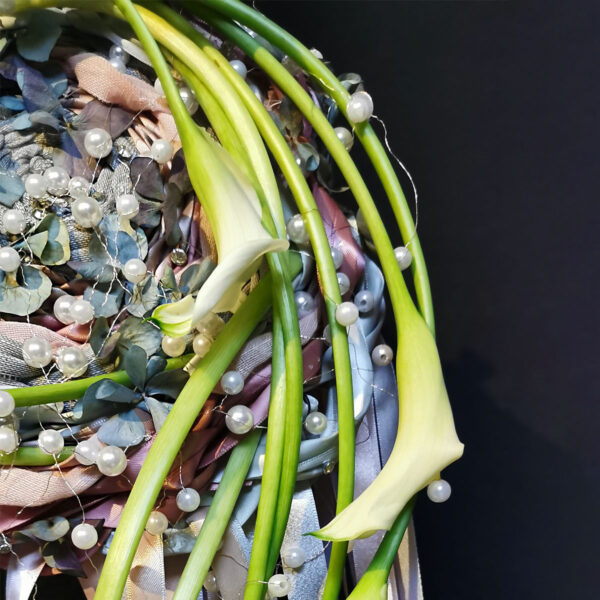 38 Orange Callas
38 Orange callas in an American-style bridal bouquet, Lehner Wolle burgundy wool yarn, broth wire. Soften your callas before making the bouquet, assembling the callas in several stages, until you obtain a rounded shape.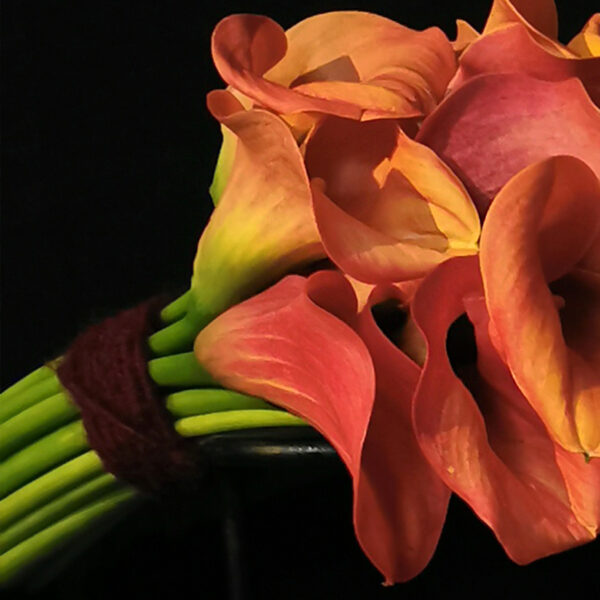 Callas by Haas Calla & Helleborus
For my designs for Scorched Earth 2021 color as Sarah Fleur, I used callas by Haas Calla & Helleborus.