This Valentine I was not thinking so much in red. I chose an alternative color. And to match the color to Valentine's Day I picked two sweet varieties of the alstroemeria. One of them is actually a spray alstroemeria, a.k.a. 'florinca'. Besides their good looks, these two varieties turned out to be very pleasant to work with.
I created this Glamelia bouquet, a voluminous Florinca design, and a table piece to inspire you with something completely different for this year's V-Day. Watch and enjoy my creations with the lush pink Alstroemeria Stephanie and the white super-filler Florinca White Pearls.
Alstroemeria Stephanie - The Glamelia
A Glamelia bouquet is also known as a composite bouquet. This type of design goes by many more names; some call it a Malmaison bouquet, others a Rose Duchess Bouquet, or a Carmen bouquet. Anyway, the essence is to strip down a single type of flower type down to the petals and then wire them back together to recreate a single large bloom. It is a lot of work, but the result is always astounding.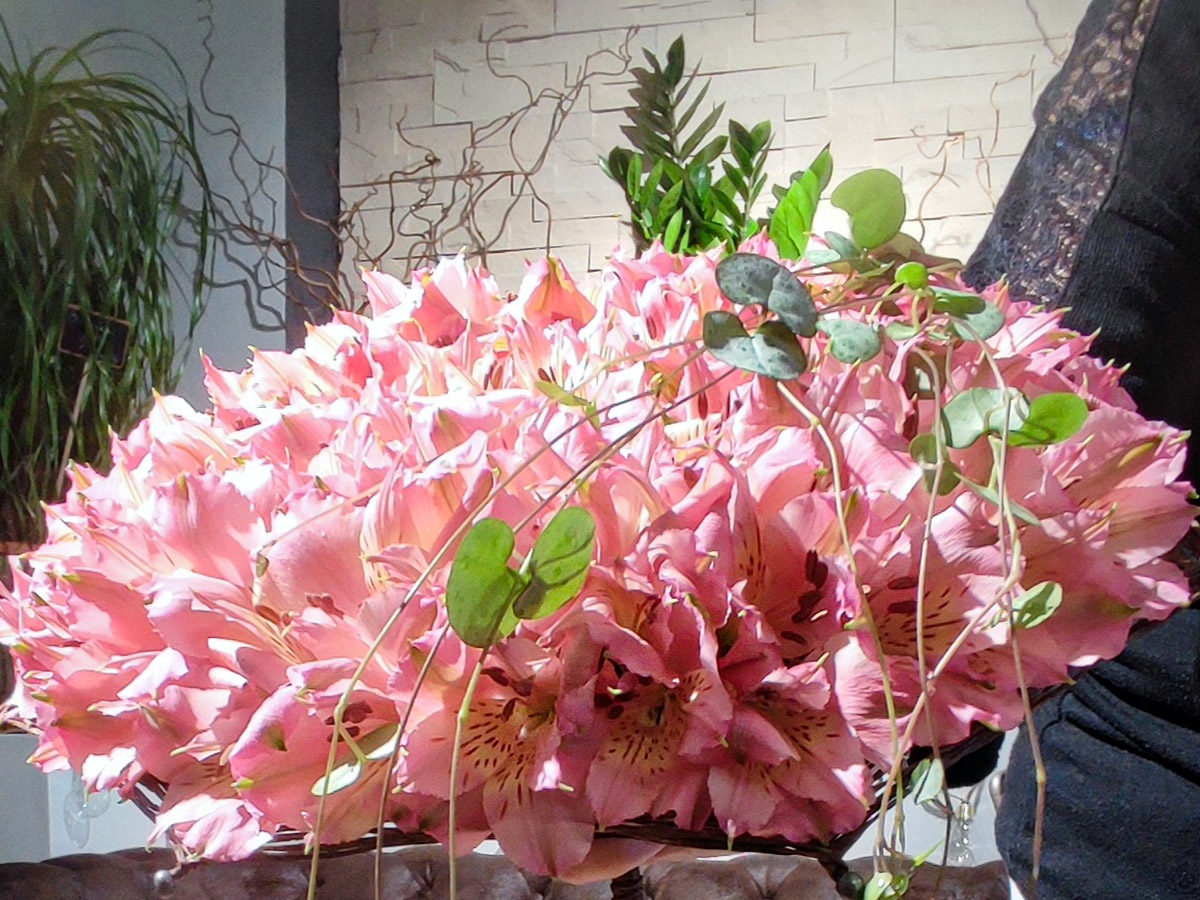 This type of work is ideal for bridal or parade bouquets, it makes a very beautiful effect in monovarietal. So I decided to make a Glamelia design from alstroemeria Stephanie, the romantic pink variety from Tesselaar Alstroemeria.
This Glamelia was made on a spider-type structure in wire and binding wire. I worked twenty alstroemeria in this design, does it show? The color of this variety is really very soft and pleasant, ideal for weddings, or for parties such as Mother's Day and Valentine's Day.
Alstroemeria Florinca White Pearls
For my white Florinca design, I had a different idea: to create a two-story mono-bouquet that is supported with contrasting black sticks, like a mikado game.
So, this bouquet was made using a structure of large black branches, I worked the alstroemerias on two different heights to clearly see their sizes. They have a very tall flower habit with many buds on each branch, and they opened to the end.
These White Pearls are a very beautiful variety of alstroemeria. This one is very voluminous, with three stems enough to make a beautiful base for a bouquet, ideal for the country style.
For this design, I used fifteen alstroemerias, and as you can see, the volume of the piece is very nice with just these fifteen stems. I think this bouquet is ideal for chic and sober interiors.
For my second Florinca design, I chose to work with cork, one of my favorite materials. Cork is easy to cut out shapes from, so when I wanted to create a table piece, cork was my first choice. The head of the Florinca White Pearls are so lush that it is an immediate eye-catcher. I added some astrantia and lepidium and voilà: a gorgeous Valentine's table piece!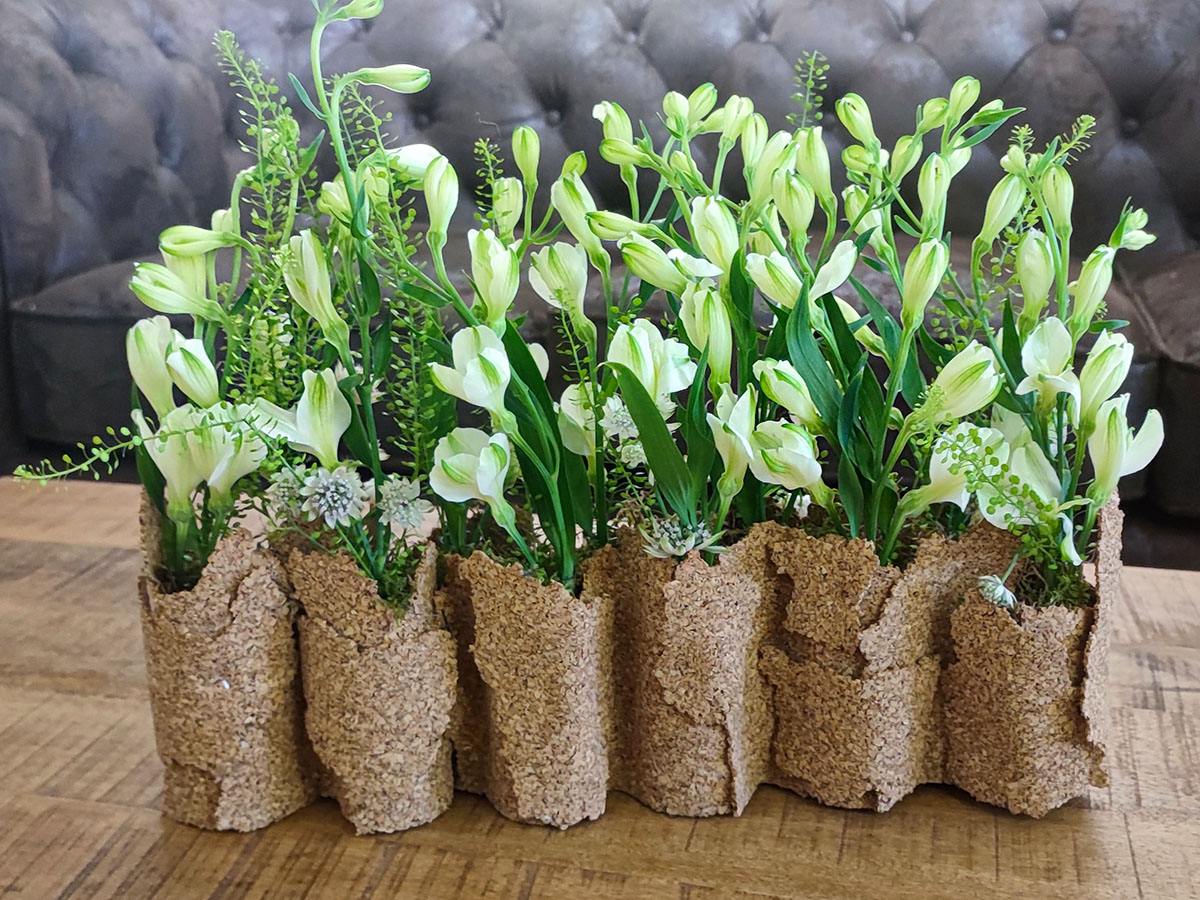 Glamelia design with Alstroemeria Stephanie from breeder Könst Alstroemeria and grower Tesselaar Alstroemeria. Design & photos by Sarah Fleur.
Alstroemeria Florinca White Pearls design with flowers from breeder Könst Alstroemeria and grower Hoogenboom Alstroemeria. Design by Sarah Fleur, photos by Kevin Pouillion from florist Arum & Sens in Jarny, France.
Special thanks to Dutch wholesaler Celdomy for taking care of logistics.