This year, Christmas felt a little bit different. But in a good way. I didn't take too much work, besides writing for Thursd. And that meant I saw a lot of beautiful Christmas Flowers coming by online. Because that's what Thursd is all about: a floral meetup spot where the industry can find floral designers and influencers around the globe. To give them stage and inspire. Awesome to enjoy all the work everybody made. Some technical highlights, some gorgeous huge floral designs. But all of them in their own way magnificent.
Christmas Flowers All Around the World
At least once a day I scrolled through Facebook, Pinterest, TikTok, and Instagram. And I saved all the Christmas Designs I saw coming by. I love doing that. Searching for the newest, most original ideas. Or the opposite, search for the most traditional, old-school Christmas Designs. All the inspiration It gives me is truly amazing. It gives me tons of energy.
FLOOS, A Crafter's Secret and His Xmas Designs
Carles Fontanillas from FLOOS, the first 100% online library where you can find more than 500 step-by-step recipes, together with the tips and secrets of the world's most renowned master florists, is one of the designers I tend to follow. Check out a few of his gorgeous designs with pine needles. Pine needles are a deep forest green color. The long, thin needles vary slightly from variety to variety, depending on the region in which they grow. Pine needles have a strong pine scent and a biting resinous flavor. But most of all, they are very decorative and give a wintery Christmas atmosphere.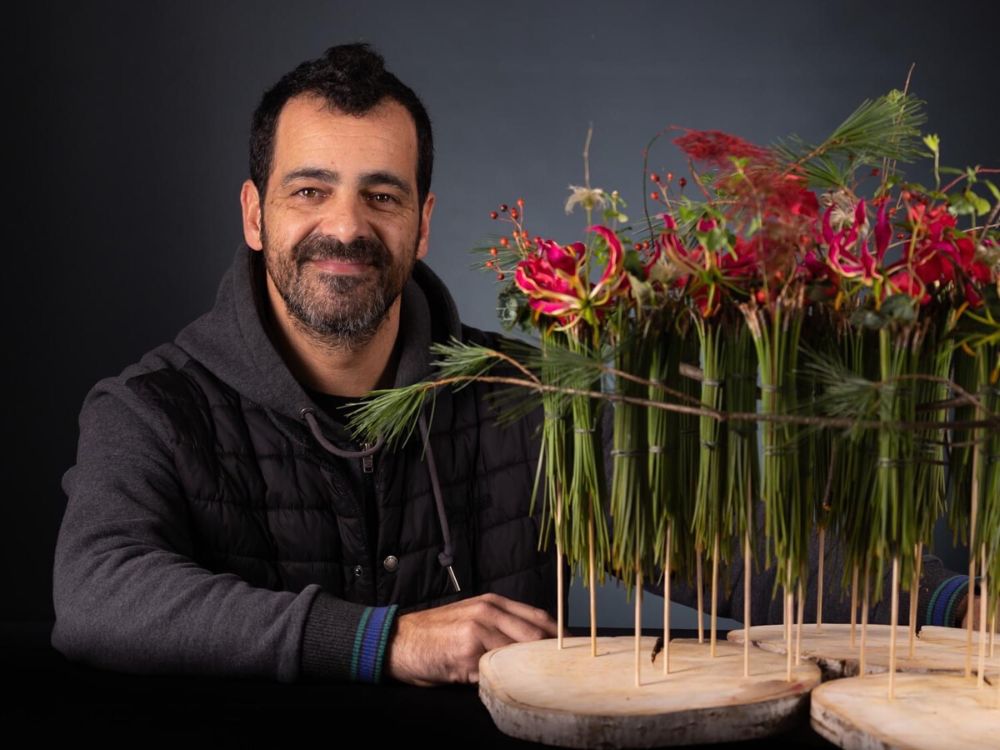 Floraria Iris - Nicu Bocancea and His Team's Christmas Installations
Christmas Wonderland in Bucharest, Romania. A Magical decor created by a talented design team at Flower Shop Floraria Iris led by one talented and energetic designer/ owner Nicu Bocancea and his brother Cosmin Avramita. This house was recently restored to its old glory. A few other Christmas wreaths show what beauty Nicu can create.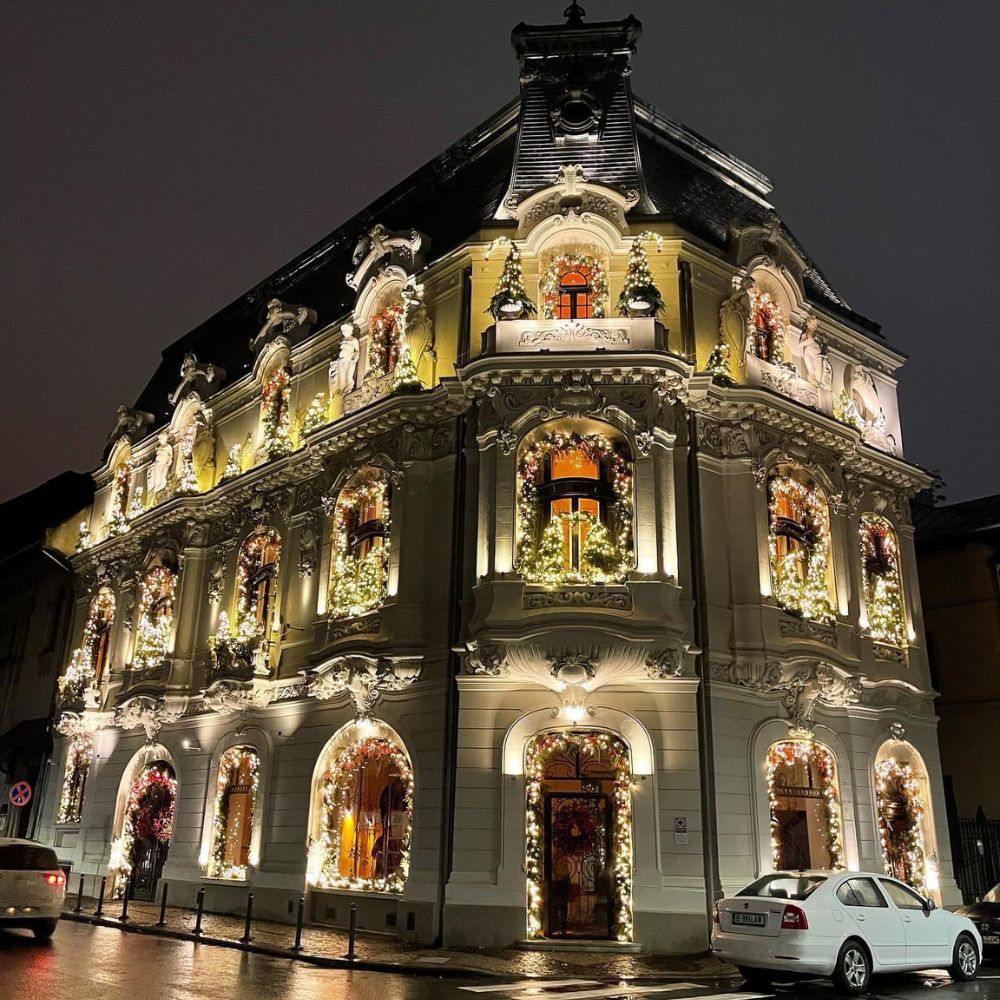 Hanneke Frankema - The European Champion
Of course, Hanneke is one of Europe's most technical and creative designers. It's a no-brainer that it's a must to follow her. She's a queen in wire construction and highlights with her technical skills what it's all about to be a floral designer.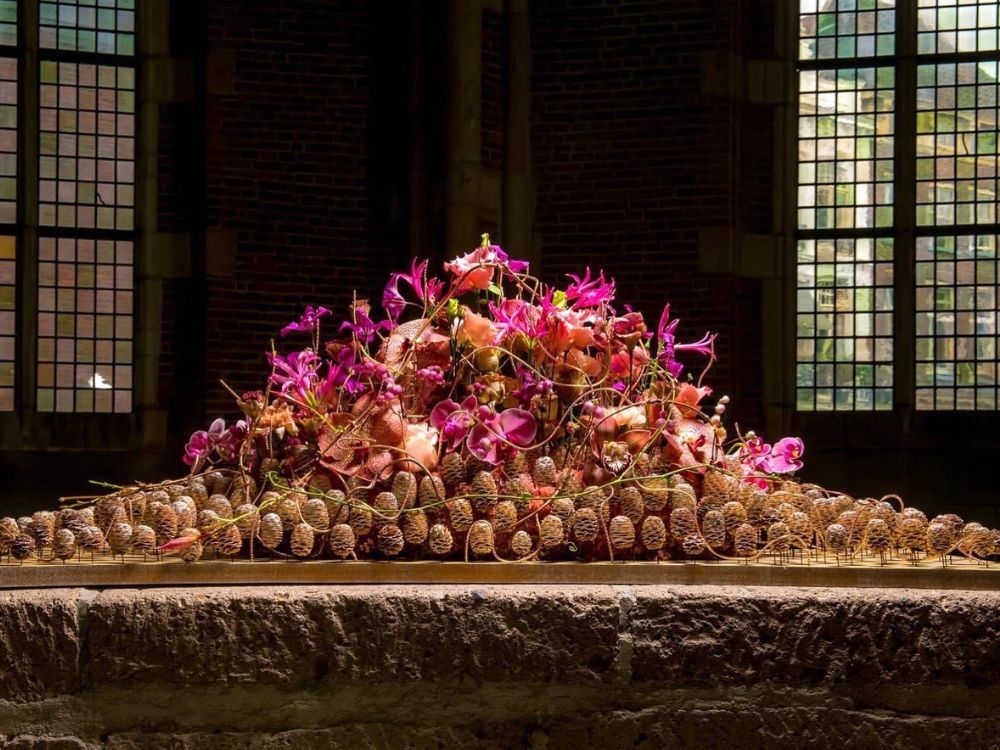 Claudia Tararache From Floraria Anthurium
Claudia considers her style as contemporary, modern European. We all need to discover the world of flowers, enjoy the great beauty they have to offer us, and in turn teach people to offer love and show more happiness to those around them! To be a floral designer is to create pure art, although Claudia does not refer to herself as an artist, but as an art lover who enjoys working with flowers and loves nature! And in her Christmas Designs, that's exactly what we see.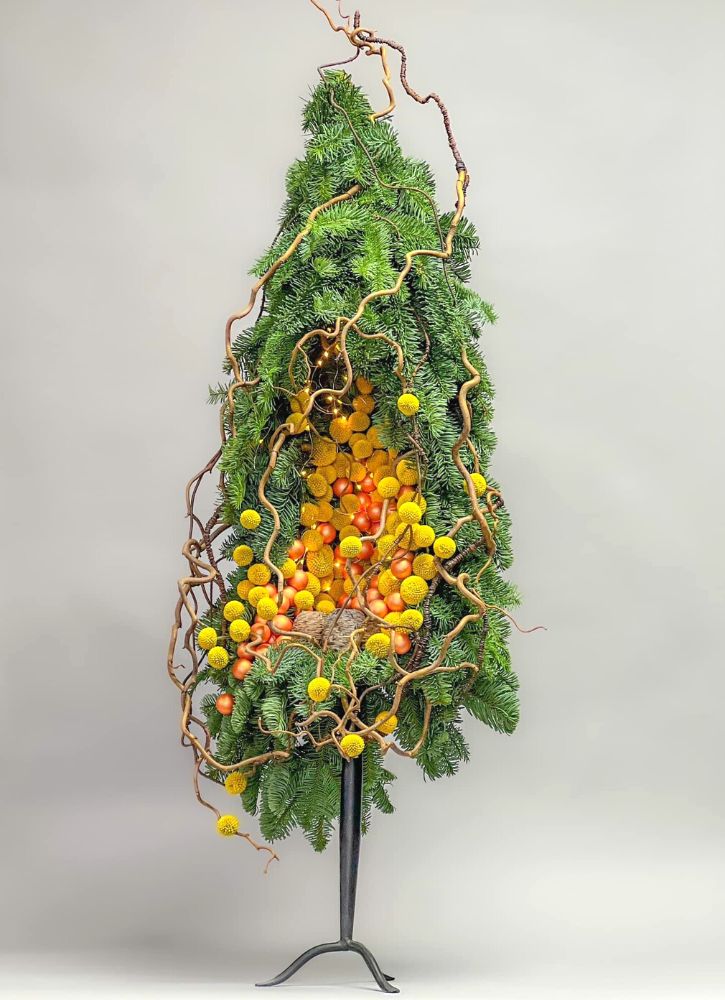 Ace Berry as Mayesh Design Master Making a Christmas Arrangement
Making an unconventional large-scale Christmas Design is something Ace Berry really loves to do! Check out this video and learn to, not only for Christmas, go big in designing.
Christmas Energy From All Over the Globe
There's so much to show, I will go over to a gallery with many Christmas Flowers. I hope you enjoy it as much as I did.
I wish you all a very Merry Christmas and Happy Holidays!