My name is Susan Voormanns, a Dutch floral design student. Recently I had my first acquaintance with the chrysanthemum Ilonka. I made this flower really play the leading role in two designs I created. I believe this spray chrysanthemum from breeder Dümmen Orange and VannoVa master grower Ed van Paassen is the star of the future. It already shines brightly on its own. Hence the choice not to use other secondary materials.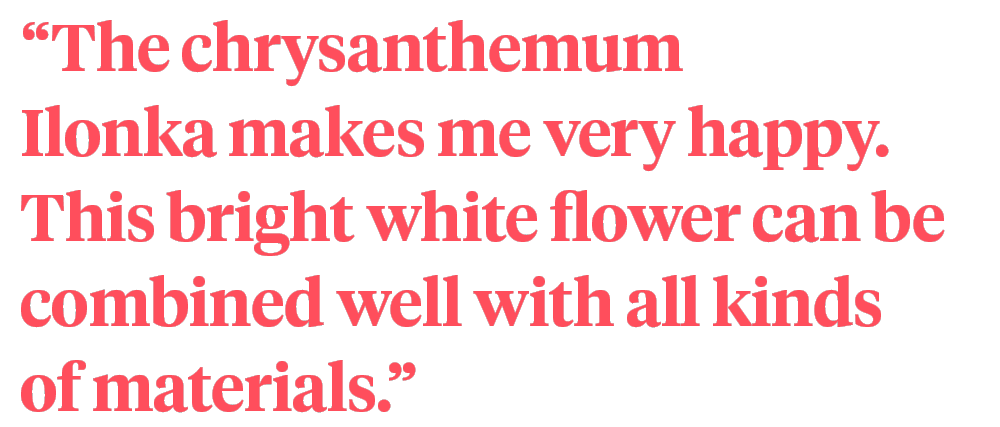 Susan Voormanns With Chrysanthemum Ilonka
I already knew I wanted to be a florist when I was very little. Back then I always watched how florists were making a bouquet. And actually, this dream never went away." I am 19 years old and currently following the training Flower, Green & Styling level 3 at Yuverta MBO Den Bosch, Netherlands. I am now in my second year of the course. When I have my level 3 diploma, I would like to do an education that focuses on entrepreneurship, because later I really want to start my own business in the flower industry. In my spare time, I like to make 3D cards. I also sell the cards I make.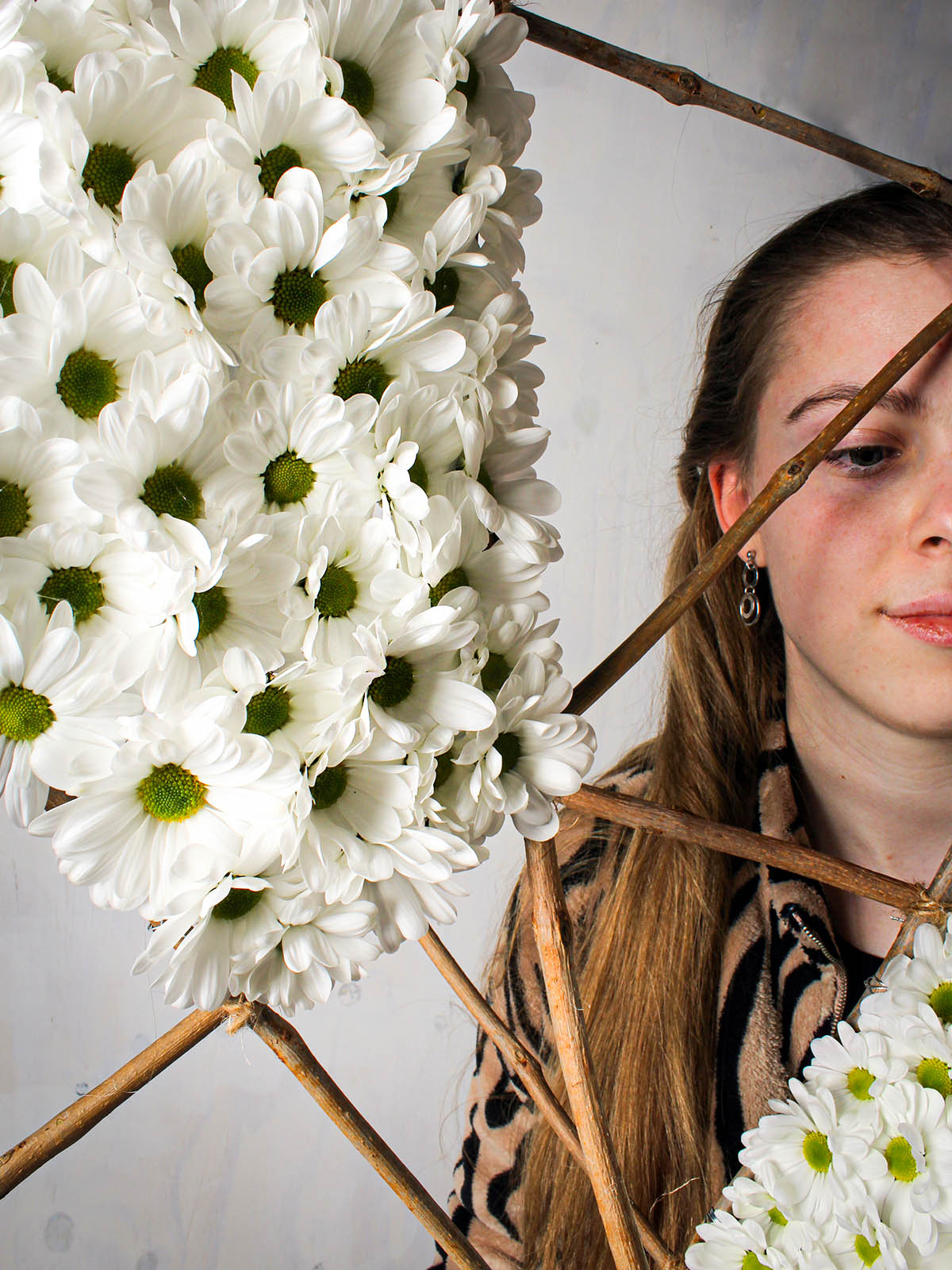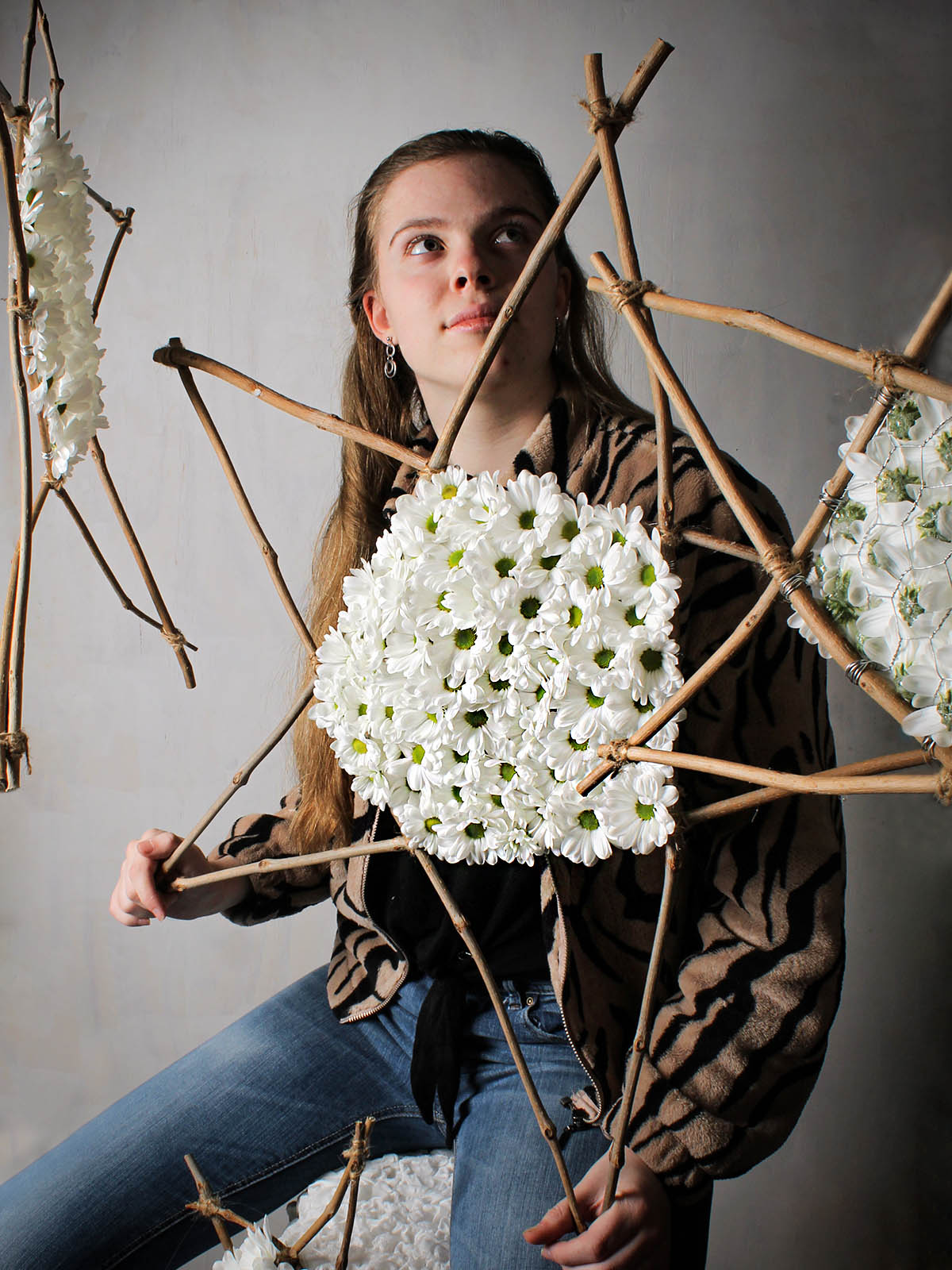 Show What I Have to Offer as a Starting Florist
The reason I took part in this project with the chrysanthemum Ilonka is that I want to learn how to present myself better to the outside world and that also in a professional way. I also think this is a great opportunity to show what I have to offer as a starting florist. You will learn more about flowers that are new on the market and you can make your own beautiful creation with them. Of course, I thought this was a very nice experience to be part of.
My First Acquaintance With the Chrysanthemum Ilonka
When I first saw the chrysant Ilonka I really liked the flower. The color is a truly nice bright white, but I didn't immediately know what feeling I had with the flower. But when I took a closer look at the chrysanthemum, I thought it looked like a daisy, also because of the color of the petals, which are also so bright white. A daisy reminds me a lot of the past because when I was little I always went out to pick daisies and put them nicely in a vase. The chrysanthemum Ilonka makes me very happy. This bright white flower can be combined well with all kinds of materials, used in all directions in a floral arrangement, creating numerous combinations. I designed a Starry Sky and a Bridal Veil with these Ilonkas.

A Starry Sky
How did I handle this? I knew right away when I got this assignment that I wanted to make something hanging. Then I had to figure out what kind of thing to hang. Soon the idea came up to make a star out of branches. I designed a starry sky with the chrysanthemum Ilonka as the radiant center. I made stars out of branches. To get the impression of ​​the starry sky, I decided I had to make a lot of stars. The stars all have different sizes so that the overall picture is also playful. With some stars, I have added chicken wire in the middle so that I can work the chrysanthemum in the entire middle. And with other stars, I have decorated the middle edges with chrysanthemums so that you get a little more diversity.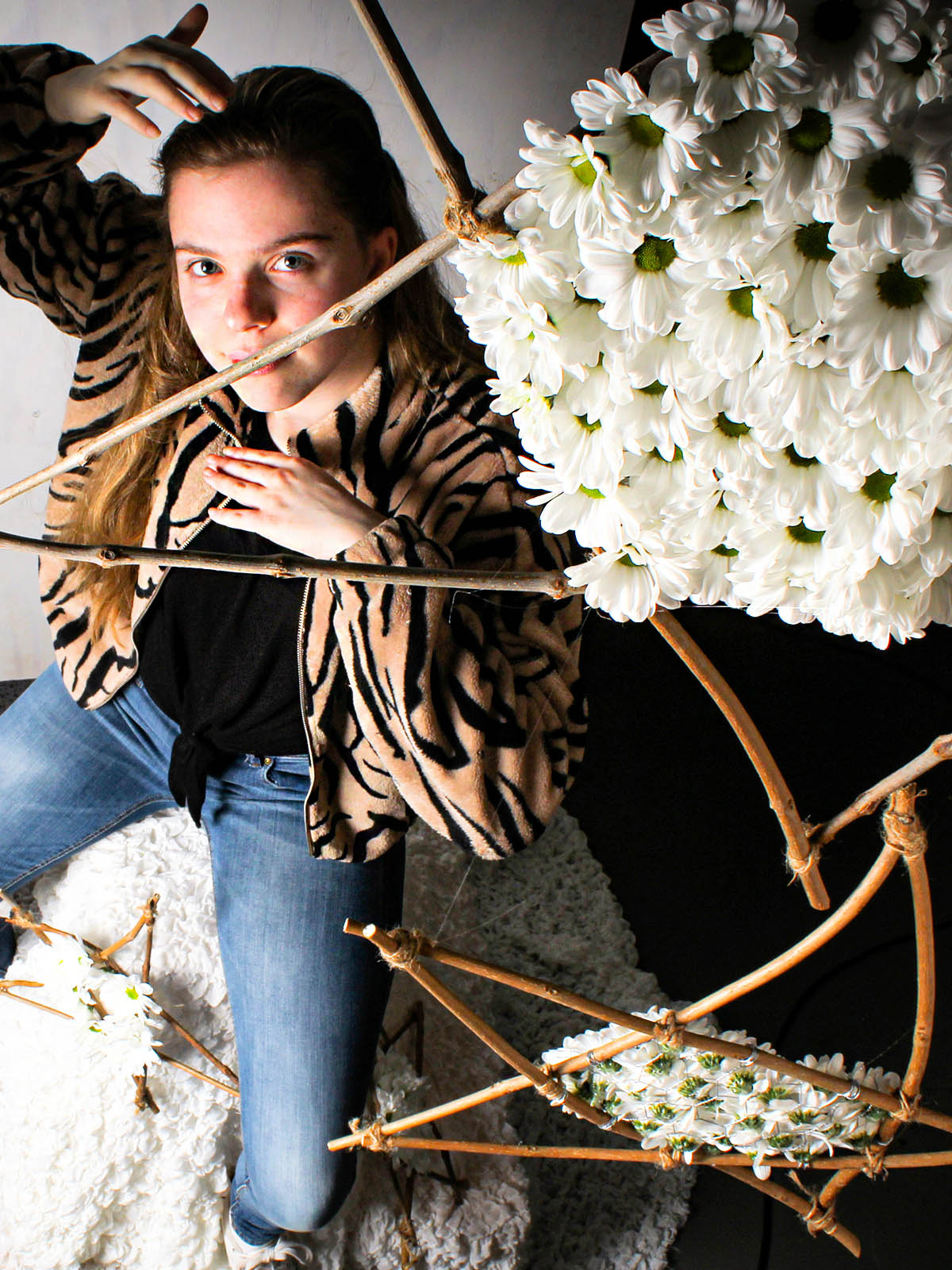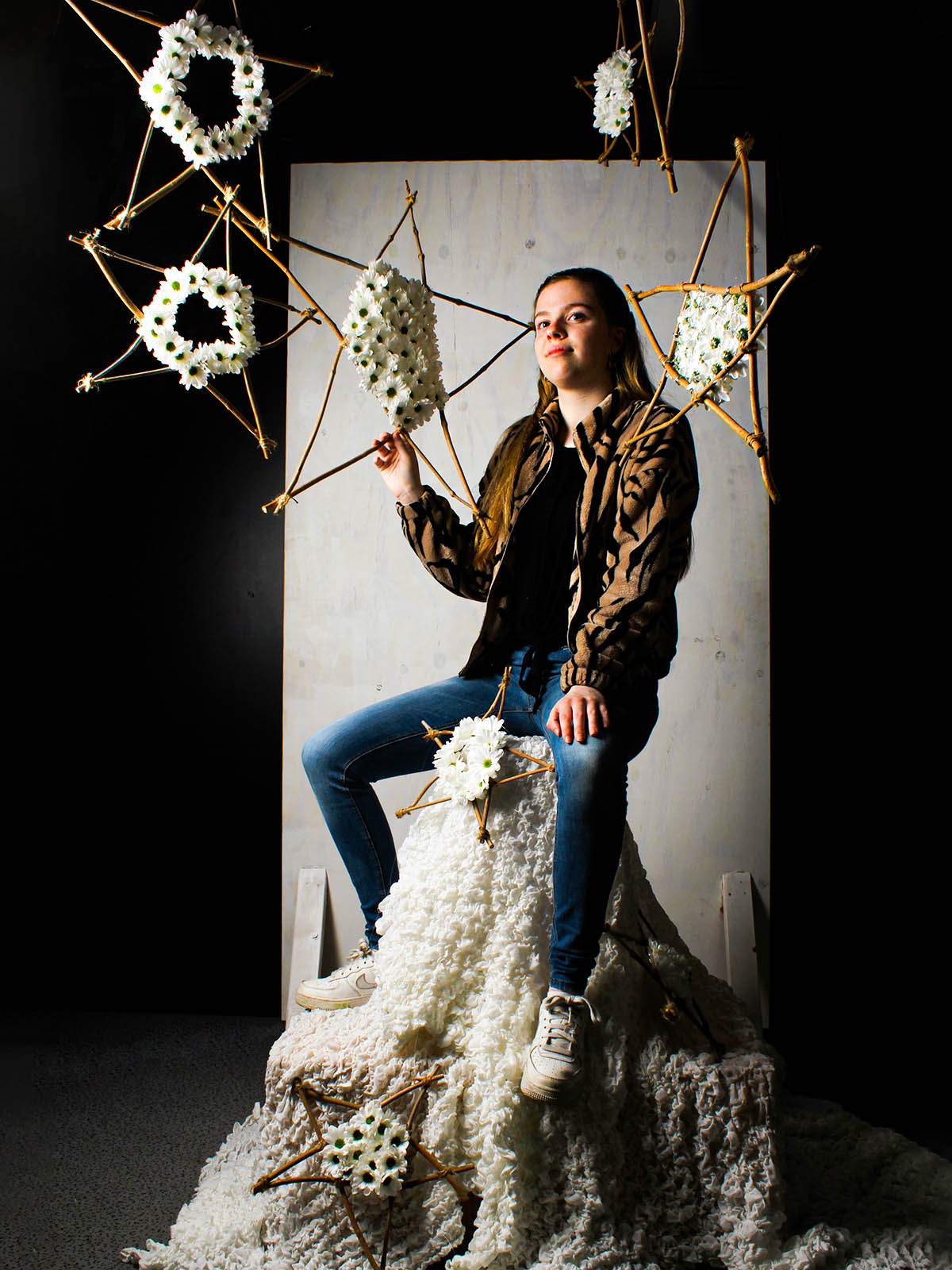 Follow Me on Instagram
My name is Susan Voormanns, follow me and my designs on my Instagram account: flowers_by.susan. Practical support/advice: Coby van Otterdijk. Styling & photography: Elfi Voermans. Textual guidance/editing: Ruud Teutelink.