The last time I was surprised!
Recently, when I received
lotuses
from Thailand, imported by
Ter Haar Ornamental Flowers
 in The Netherlands, I got very surprised. I always treat flowers that are unusual for our region with a feeling of awe. Working with these lotuses was new to me, because of that, it has been a highly fascinating experience for me. It made me realize that if you use a lotus without any combinations, it turns out it can be slightly boring.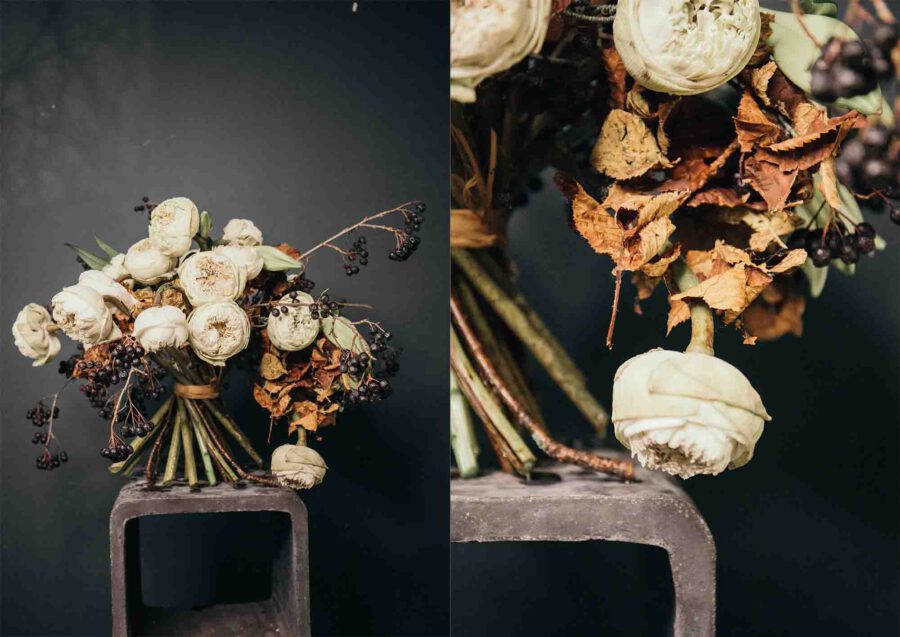 That's when I transformed the
lotus
petals and the lotuses began to resemble something between a rose and a peony. This is very interesting for clients and florists, to see the lotuses in bouquets and compositions. A flower which wasn't that accessible in the public before as it is now. The official name in the industry is Nelumbo Nucifera.
Nelumbo Nucifera
is also known as Indian lotus, sacred lotus, bean of India, Egyptian bean or simply lotus. It is often colloquially called a water lily.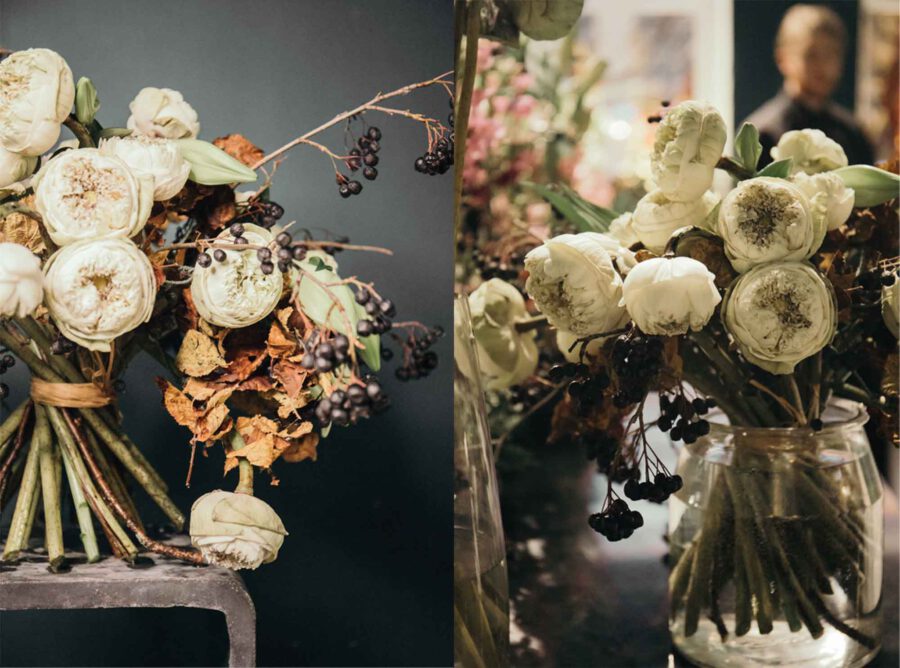 A snow-white
lotus
can both be used in a wedding bouquet as it can be used as a gift. In my work, I combined autumn crispy brown leaves, black berries of aronia melanocarpa with delicate lotuses. In addition I got a very profitable and unusual contrast. I was pleasantly surprised by how long the lotuses stood in the water. The lotuses were open for a week and showed themselves from a very good side. Right now I'm very excited to see how florists will incorporate lotuses in their own work.