Today, as I write this, it is June 21st, the day of the Summer Solstice. According to many traditions, it is the time when you let go of old, no longer-serving situations or patterns. It is a time to sow the seeds of what you wish to manifest in the coming half year.
Nature is in its fullest power, in full bloom and growth. Vegetable gardens and allotments clearly say:
"It's time to harvest abundantly! I am ready! Everything you see can be picked. I stand in full glory, offering you my vitamins and minerals! Nourish yourself and grow!"
Schumann's Resonance
For those of you who have a vegetable garden, you may feel the change in energy. What you see and feel is brought to you by the energy in the soil. It is fascinating to know that the Earth's resonance is reaching incredible peaks.
The fact that Mother Earth resonates, and vibrates, has already been proven by Winfried Otto Schumann (May 20, 1888 - September 22, 1974). He was a German physicist who discovered the Schumann resonances, a series of low-frequency resonances caused by lightning discharges in the atmosphere.
There is a lightning strike happening somewhere in the world every 50 seconds. It is believed in science that Schumann's resonances have an impact on living organisms. Human health is intimately connected to the natural electromagnetic vibrations in our environment.
Everything Is Energy
As I wrote in my last blog, everything is energy. What we eat and drink, what we touch, and the spaces we occupy—all is energy. In other words, everything we nourish ourselves with, including what the media tells us or what we see on Netflix. What do you feed yourself daily? What in all of this is vibrant with positivity? With liveliness and health?
Flowers and plants, of course, also possess energy, a vibrational frequency. The frequency of flowers and plants can also become disrupted. For example, due to spraying, handling of the flowers, or the soil they stand on. The water they are watered or sprayed with.
Wouldn't it be beautiful if we started to respect the frequency of flowers and plants? If we treated our interaction with these earthly beings as one of us? We wouldn't want to be sprayed or have our heads cut off. How wonderful would it be if we could cultivate in a more pesticide-free and CO2-neutral way?
I know that obtaining the organic label requires a bureaucratic process and a lot of perseverance. It requires a deep desire and longing to do better, to be the best. Perhaps it's not for everyone. But making a start is always possible. Research and help each other enrich with the knowledge needed to cultivate in a more earth-friendly manner.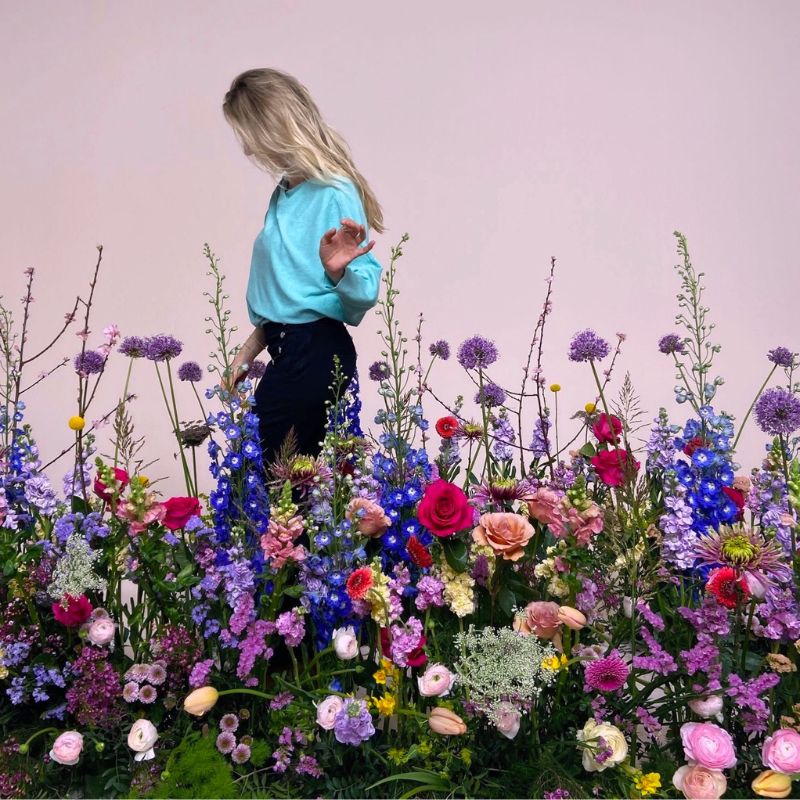 Respect for Flowers
And floral artistry. A beautiful profession and an explosion of the most exquisite creations. As a former floral designer, I can only ask, have respect for flowers. Show them as they are and give them water. As Buddha says,
"When you like a flower, you pluck it. But when you love a flower, you water it daily."
It pains me to see creations where flowers are plucked and dissected, glued, and almost becoming unrecognizable. While the industry is working hard on deposit-free floral foam, we are still taking away the life of flowers. If you do pluck a flower, treat it with love in its last counted days. Don't consume it, but honor it. Flowers are not just decorations, they are so much more.
Shamans
Take inspiration from indigenous cultures in many parts of the world. They have never lost their connection with the Earth and honor all living beings. For example, shamanism teaches you to be faithful, to nature and yourself. A collection of thousands of ancient natural religions that all revolve around safeguarding and restoring natural harmony.
In the past, women were the traditional healers, the shamans. In the past, they were burned as witches. And today they are seen by most as crazy. I am increasingly seeking the healing power of nature. And many others do as well. I think that is because this movement to more spirituality and acknowledgment of the power of flowers is a direct counterpoint to our daily digitized reality. Thus, this ancient awareness is slowly awakening, and more and more people are gaining access to what nature has preserved for us all these centuries.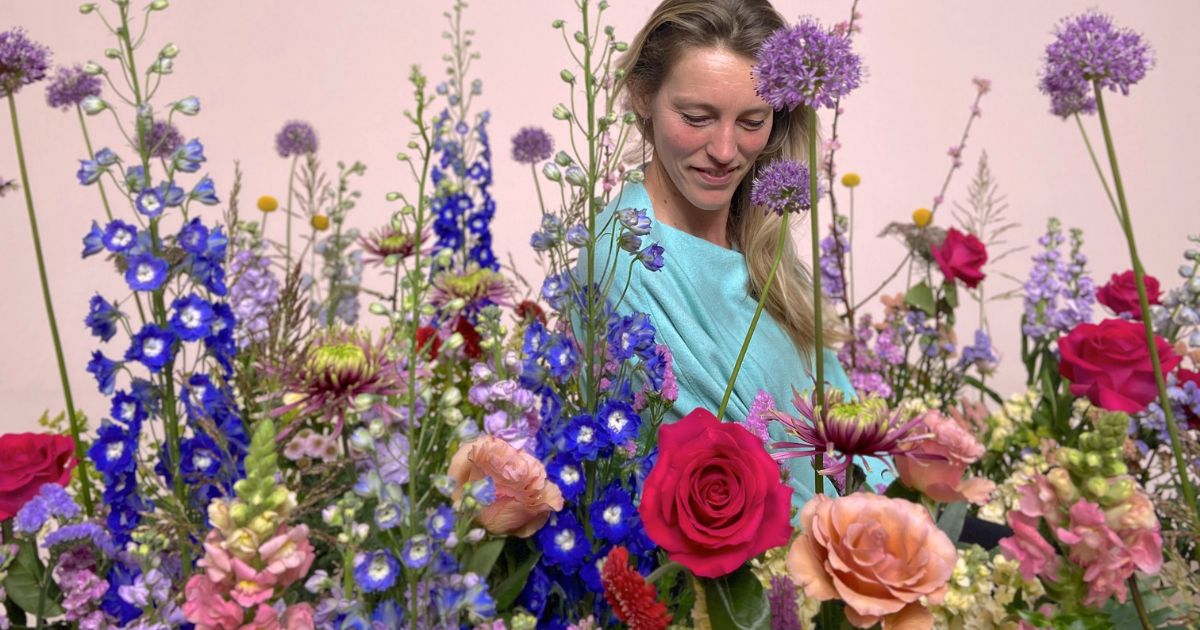 I believe many consumers seeking flowers will demand more of this. If we want to tap into the market and secure our future, Mother Earth, with all her different aspects needs to be heard and has to be acknowledged, and respected. To me, Alstroemeria grower HM Tesselaar in Heerhugowaard is a great example of how it can be done. He can already attest to this awakening. They are almost at 100% pesticide-free cultivation and are always striving to create less sensitive breeds. They are eco-minded in every sense, using insects for pest control and ensuring optimal soil structure.
It may take time, but I believe we will all better nourish ourselves, the soil, and the flowers we buy. With vitality and positivity!