Under My Guidance
"Do what you can, with what you have, where you are"
T. Roosevelt The Blooming Horizons floral school's Master Class exam took place in September 2020, postponed by six months by the pandemic. An unusual exam, conducted during sanitary restrictions, taken this year by nine women. A challenge and opportunity to express oneself through flowers, to show one's strength and sensitivity, to summarise an eighteen-month study and obtain the title of floristry master. It was also a time for the students to establish their own style, but also an unusual test of teamwork as well as support provision and taking skills.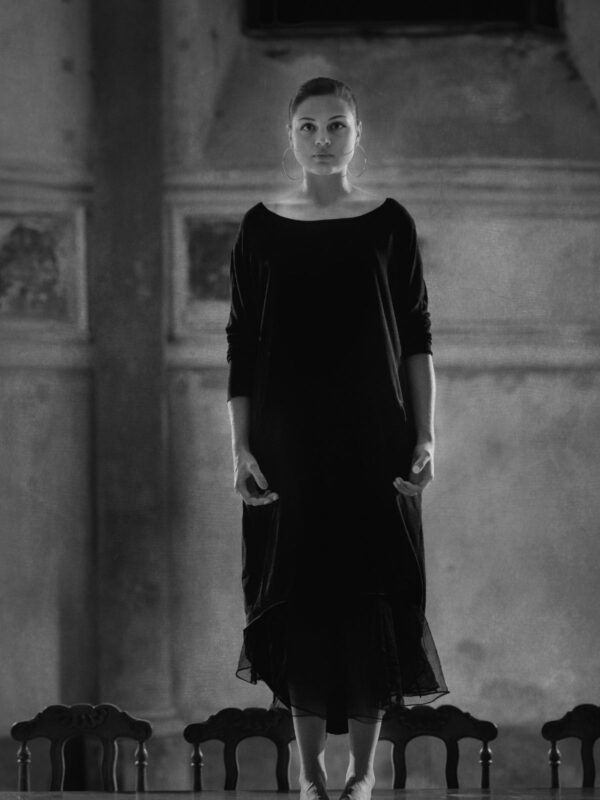 Do What You Can
We pulled a few strings and reached the magnificent Niemodlin Castle, located near the school, and there, among historic spaces, we showed flowers and their beauty in tenderness, strength, and extraordinariness...
Where You Are
We didn't search far, we presented earlier spring projects and despite restrictions for visitors, we decided to send a message to the world through a photo session. To show what not everyone could see and attract attention to the strength of flowers, but also to our feminine strength.
With What You Have
Flowers and sensitivity are our strengths, we can express emotions through flowers and we seized this opportunity. We relied on our talents and again used flowers as unusual means of expression.
It's a Fusion of Strength and Energy
When we are happy, but also when we suffer, when we are overwhelmed by fear... we reach for flowers. We release emotions in floral work. Naturally and with love for Earth. Through this co-operation, which for me has remarkable value, we established a project that summarises eighteen months of study of women, flower shop, and floral workshop owners, mothers, wives, businesswomen. The time spent in the Blooming Horizons floral school does not only result in the acquisition of new skills and knowledge, it is much more. It is a change in attitude, manner of viewing flowers, all plants, a change in self-perception, through improved self-esteem and discovering talents. It is a restoration of faith in oneself and in one's strength. It is bridging the gap between women through their passion for flowers. It is a fusion of strength and energy... which we need so much right now.
Proud to Create a Place Where Women Can Feel Good
The exam was an extraordinary encounter. A common medication prior to each exam day. A common dance that liberates and strengthens in an unusual way, after which every one of us goes back home, to her work, to her project. And she knows she has power, value and shows it in her works: a bouquet, wedding bouquet, wreath, large form, and mono-genre object. Allowing oneself to be imperfect and accept the situation as it gives courage. When I myself thought of it in the past, I couldn't believe it. But it is liberating. This allowed us to create the "Feminine strength in tenderness..." project. A common stylization for all wedding bouquets, a floral and photographic project, a view on bouquets in the Niemodlin Castle, a fusion of feminine energy over generations. Flowers. Light. Twilight. Dance. Our power!
Important to Show Our Strength and Power Through Flowers
We didn't know in September that the session expresses more. Today, when women's rights are abused in Poland. We didn't know that we would be treated as objects... but the sorrow is visible in the session. Now, it is most important for us to show our strength and power. Courage and determination. Right now, using flowers, because flowers are the tool of floristry women. Our strength is combined with sensitivity and tenderness. These are our favorite flower features. Although today there is also anger, we deeply believe that this will change! Support us however you can... through meditation, prayer, energy, or action...