When a new variety of Florinca popped up this November, Florinca Coral, I was filled with expectations and very eager to get my hands on them. Lucky me, I got a few bunches of this novelty by breeder HilverdaFlorist from Together2Grow, the alstroemeria specialist of Decorum.
Florinca Coral
All that we know from Florincas is true. All varieties have many elegant small flowers on their sturdy stems, one stem literally fills a bouquet, and the vase life is absolutely brilliant. They prove to be as easy to handle as the other Florinca varieties, with strong stems, with double flowers that open and stay open without dropping. It's December already, so, how do we fit this into a design for the holidays? The color of Alstroemeria Florinca Coral is best described as warm and attractive. We want to keep this appearance...

Mixed Design
I made a mixed design, with a clear hint of the holiday season - the red Christmas balls - yet also imaginable for other red festivities, such as Valentine's Day, International Women's Day, Mother's Day, and even an autumn design. This to show in a few images that this warm Florinca is not only versatile but also year-round useable in many ways.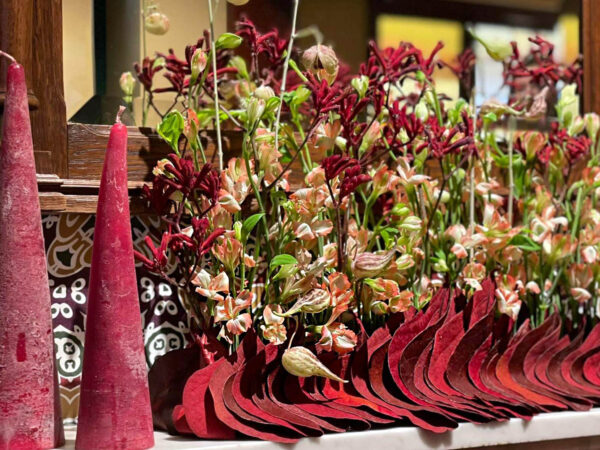 Trendy Color of Florinca Coral
The color of Florinca Coral fits the current trend; its chic and stylish shade feels warm and convivial. Next to my design in this blog, I would consider Coral very suitable for events and bridal arrangements, for mixed (field) bouquets. Or just as an attraction on its own!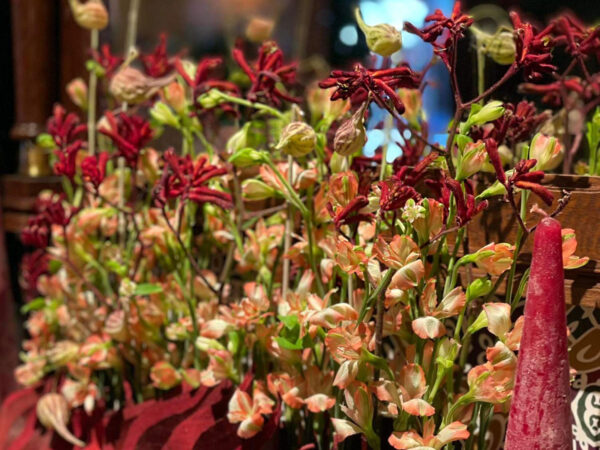 Merry Christmas and best wishes from Sören van Laer!