The whole world is affected by the coronavirus. My mom and I had corona too and it was no fun. Everyone now knows what a virus entails and everyone is dealing with the negative consequences of the coronavirus. Yet, it wasn't all negative. My mom and I spent a lot of time together, and I had more time to be creative. In this difficult period, I want to send a positive signal. I suggest we start the "Flower Virus". Flowers make us happy.

Flower, Green & Styling
My name is Liz van Stijn and I am 20 years I follow the Flower, Green & Styling course at Helicon Opleidingen MBO in Den Bosch, Netherlands. After completing level 2, I continued to also complete the level 3 training. Right now, I am in the exam year.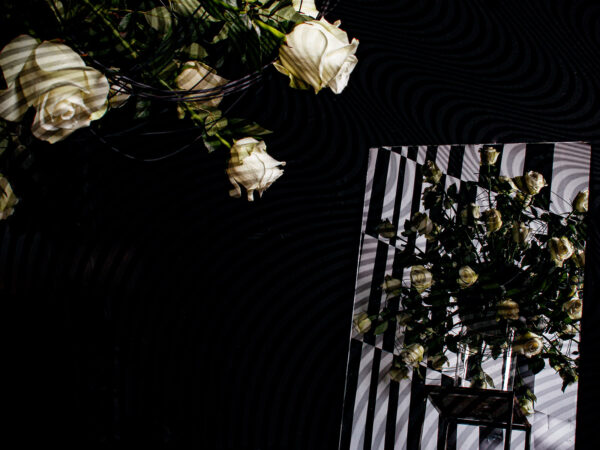 Challenging Myself
When we heard about a project with the new rose Snowstorm+ by Dümmen Orange I felt challenged to make something really creative and to challenge myself in it. I looked at the rose very closely and saw that in addition to white, there was also some green in the rose, and in some places, I even saw a red edge. I think the rose is a nice addition to the range in the store and would definitely use the rose.
A Positive Spin on the Corona Virus
As said before, I want to put a positive spin on the corona crisis. Flowers bring joy, and with rose Snowstorm+ I wanted to do something with that. You can see my work as the literal shape of the virus. In pictures of the virus, I saw some kind of alien organism or a planet. If you look at the virus under the microscope, you will see a round shape with protruding "blades".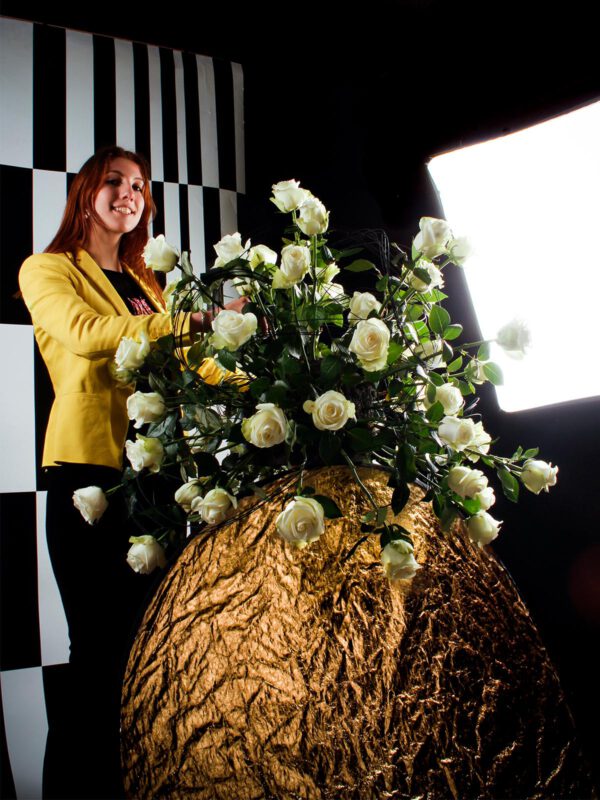 My flower arrangements represent the virus but are made of flowers. The base is a round shape that I made black in which I put the roses at different heights. In between, I have processed wicker which makes the whole a bit more playful.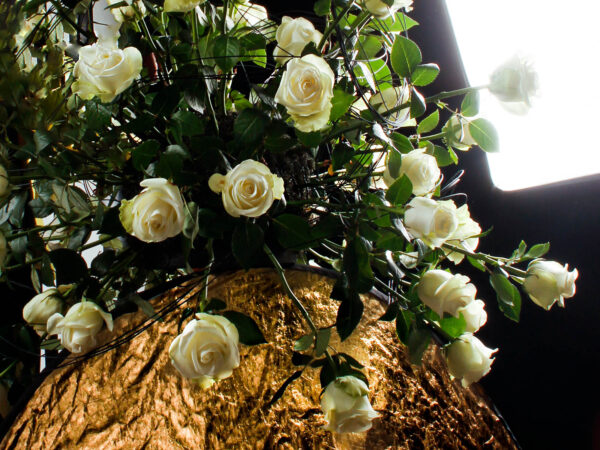 Liz van Stijn Instagram: Fleur_deliz_ Follow Helicon Opleidingen MBO on Instagram: @bloemgroenenstyling @meester_in_de_bloemen @heliconmbodenbosch