One Sunday in January this idea came into my mind while drinking coffee in my favorite cafe in Lublin, Poland. I had four metal, rust-covered vases that I wanted to use for this design and create harmony.
Harmony is important in life and to strive for balance, and personal development in several areas. There are many values to hold as important but to me, these four pillars will make sure your life is as balanced as possible.... in harmony.
Harmony - the Four Pillars of Life
The four pillars of life that we should take care of to a similar extent so that we feel fulfilled are:
1. Family/friends - What are our relations with loved ones like? What kind of friends do we have? How do we keep in touch with them?

2. Health - How do we care for it?

3. Passions/spirituality / personal development - Are we doing something for ourselves? What motivates us to act? How do we take care of our free time and relaxation?

4. Professional life/finances - Do we like our job? What to do to make us enjoy it?
These elements became the source of the idea for this arrangement. The idea was born in January, during unhurried Sunday coffee in one of my favorite cafes on the Old Town Square in Lublin. Metal, rust-covered vases, which I really wanted to display in some way, were also an inspiration. And the rest came through the design process.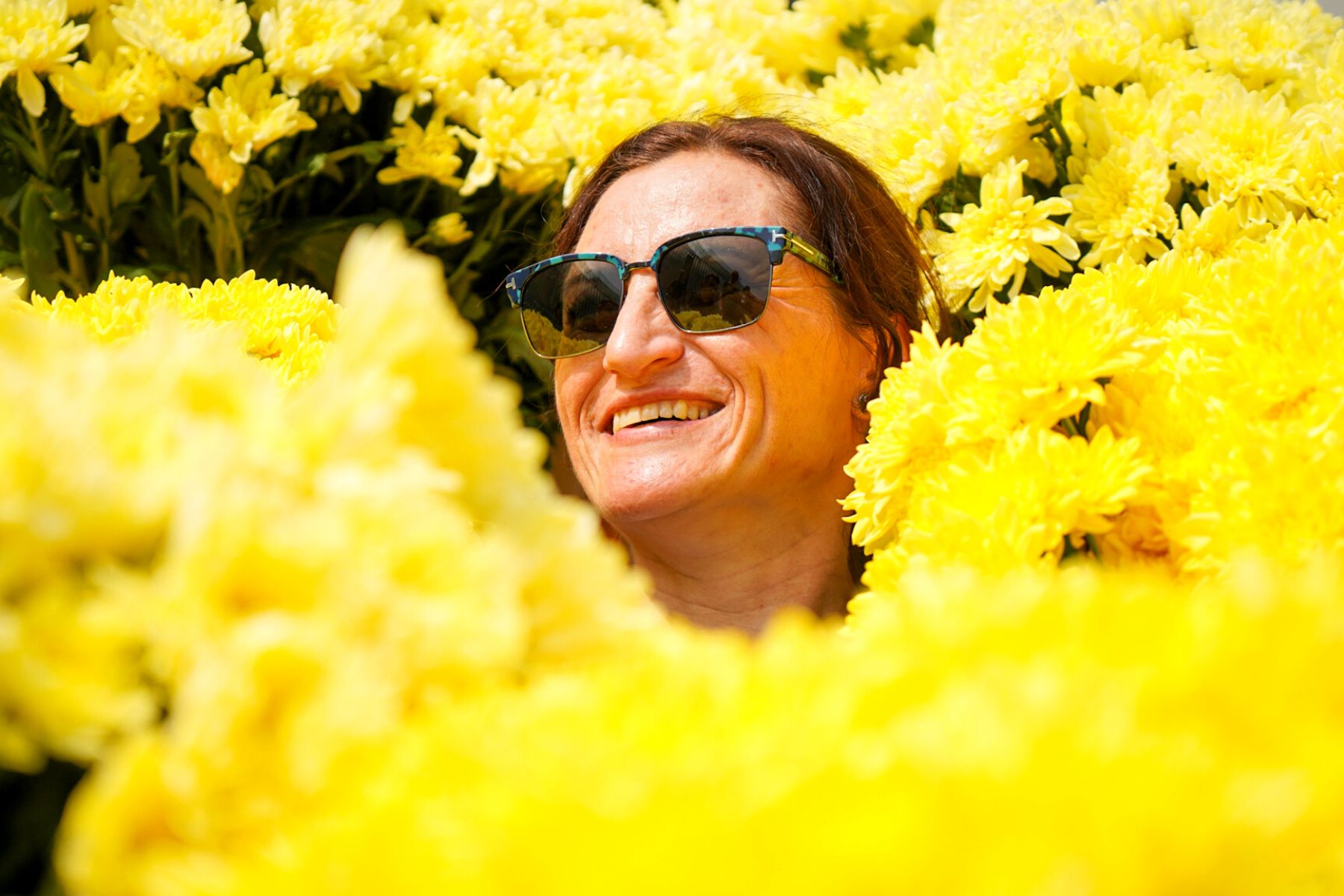 Pina Colada Chrysanthemum and OASIS® BIO Floral Foam
The Pina Colada chrysants used in this design work have become a decisive color element, eye-catching. It was the perfect flower for this arrangement and I was grateful to work with this long-lasting flower. Its warm color harmonized with the beautiful June weather. Passers-by stopped to take a picture or chat, curious about what we were creating.
The presented work is my interpretation of the theme of life in harmony. It was created to draw attention to its essence and the sense of happiness in the uncertain and turbulent times in which we live.
The arrangement uses the OASIS® BIO Floral Foam from Smithers-Oasis, which decomposes in over 90% within three years in an anaerobic environment, i.e. in a landfill, and is INTERTEK certified. Also, this is very important: to be humble to our earth.
The flowers are Chrysanthemum Pina Colada from Sigma International Poland. I worked many times with these flowers from breeder Dümmen Orange.
Design Team
I, Zbigniew Dziwulski, running my florist shop Grasz w Zielony in Lublin, and Florist of the Year 2021. The arrangement was created during the Weekend with floristry, a cyclical flower event in Lublin, with the invaluable help of the students of floristry from the Post-secondary School of Social Service Employees in Lublin - Anna Kulawiak, Małgorzata Wróblewska-Tylus, and Magdalena Żukowicz as well as Tomasz Podlipny. Cinematography by Daniel Cetlicer