"I want to be a florist and I am leaving school!"
Hi, I am Yunus Karma. Happy to be on Thursd. Let me tell you a little bit about me. I live in İstanbul. I started in floristry when I was 9 years  It has now been 29 years since I said to my father: "I want to be a florist and I am leaving school".  I can say I am very lucky that my family always supported me in my choice.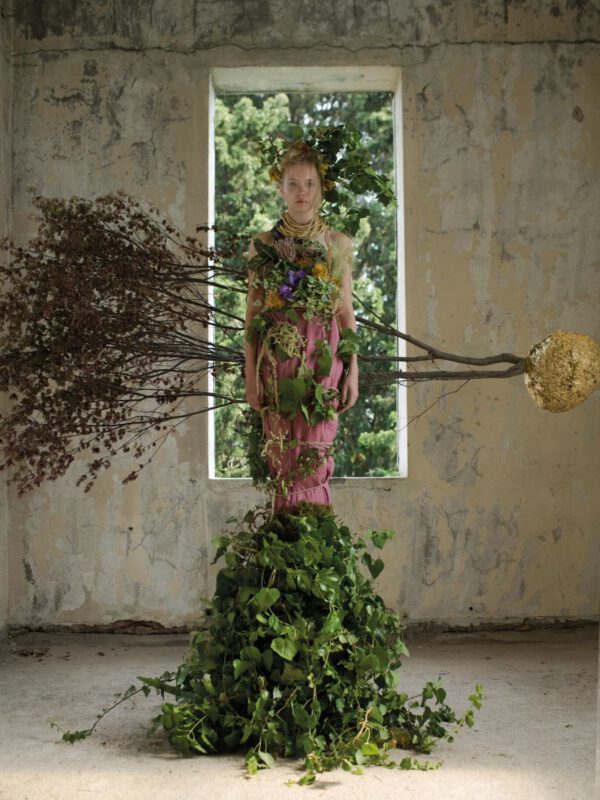 Yes, I was a hyperactive child and producing things with my bare hands all the time. It always made me feel so good. Of course, it would be absurd that I could make such an explanation to my eagerness at the age of 9 back then. The thing that pushed me to flowers was a friend who was a florist apprentice. He was doing deliveries and going to so many different places every day. And getting tips in the meanwhile.
How I started
While being a florist was not a popular job at that time, I continued my journey to become a good floral designer. I learned so much from the floral masters around me. And I was very ambitious. After my boss closed the store, I used to get in with the keys I had secretly taken and made arrangements out of nearly dead flowers in the waste bin. Making designs over again and again. Then one day, I realized that if I would not have my own store, it would be unlikely for me to be able to put my own ideas into practice. So, I created my own brand Yunus Karma and opened my first floral atelier. Now 10 years ago.
Trainings
In my floral studio, I also provide private trainings for those, who have the dream of becoming florists too. I also prepare for exhibitions and provide services to our customers. It's also my favorite thing to work & travel, to meet with new people from other cultures and make their destination weddings. I want to share two different exhibitions that excited me very much.
From Yesterday to Today
The first one was a display with the collaboration of The Istanbul Technical University. This university is one of the most renowned universities in our country. The name of the exhibition is 'From Yesterday to Today'.
I worked with 100 historical antique pieces. Such as Turkey's first TV,  and an old camera, for example, that was collected from the archives of the university and brought together for this exhibition. I wanted to create extraordinary forms by combining the pieces of our history with plants and flowers.
Ortakoy Orphanage
My other exhibition idea comes from when I went to the Ortakoy Orphanage - a magical and historical abandoned place. In this place, many years ago, orphans used to stay. Intense stories with traces of the past are brought to the audience.
By feeling the orphanage's textures and hearing the intense, emotional stories, we created giant botanical plant installations and asked the participants to witness these moments as they walked through the building.
For me, every day is a new day of searching for new styles and forms with flowers.