To be a good designer takes vision, and sometimes that is hard to find. And when people say to "find your style" that's even harder to locate. It takes some serious creative soul-searching. And even when you unearth this I don't think it's done. It should be a constant state of evolution.
Vision? Sometimes That's Hard to Find
So here you see the birth of the large-scale sculpture that was designed for the FTD Americas Cup design competition at the AIFD Symposium. This was the actual one that went to Las Vegas but was not the first version. Thank you to my wonderful boyfriend MrC I have added the theory "Proof of Concept". Knowing full well that I will now end up spending time IN an idea. Let it sit for a while, marinate, and worked through. Making smaller scale samples, testing bases, buying the flowers, making it completely, tearing it apart. Even if it isn't broken, breaking it and magnifying potential problems as well as obvious wins.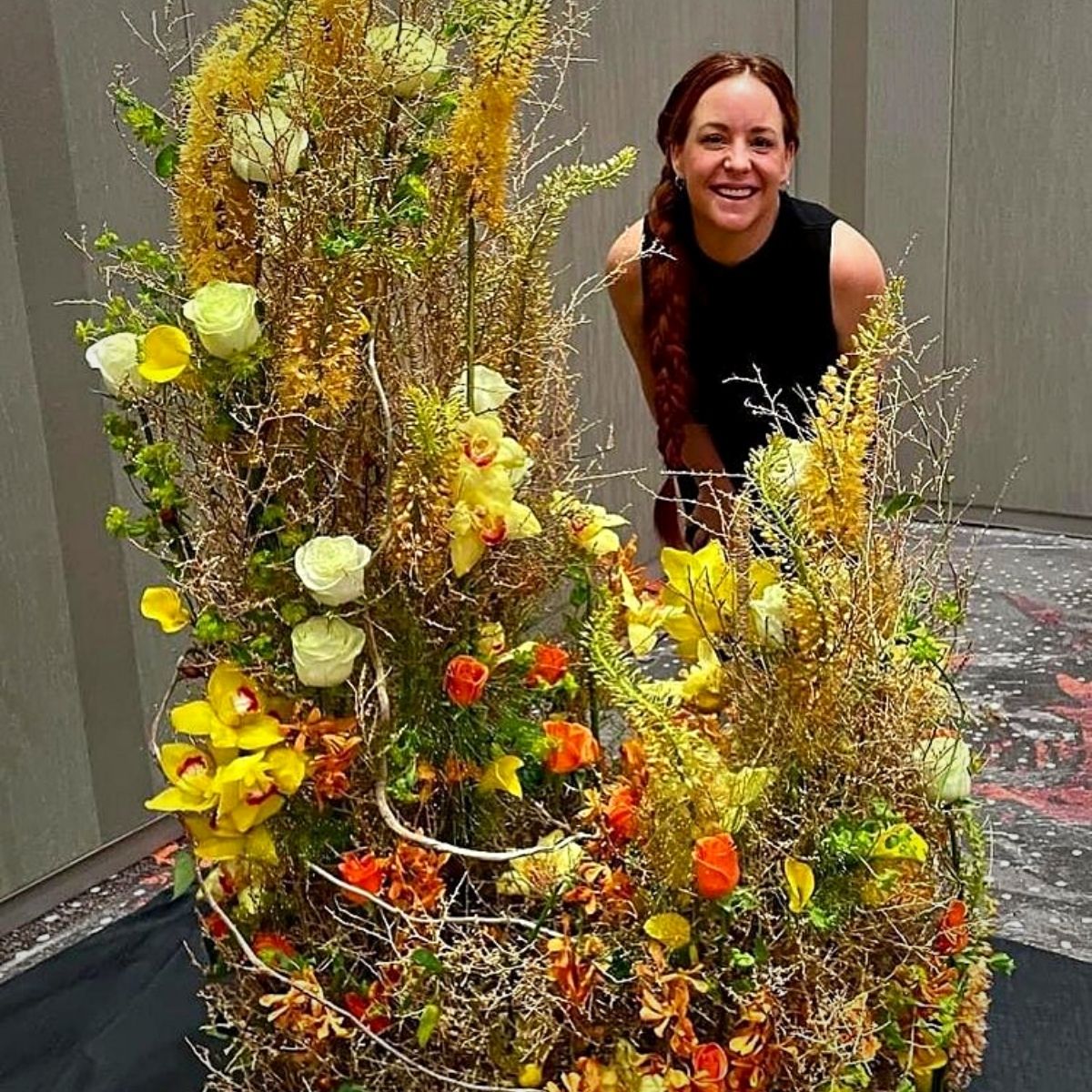 Methodical Planning
With the nature of this medium in floristry I, in the past, have found myself always delighted in the instant gratification of creativity. I now am learning the bliss that comes with methodical planning.

No to the next one as the style and personal experiences mold and inspire the way…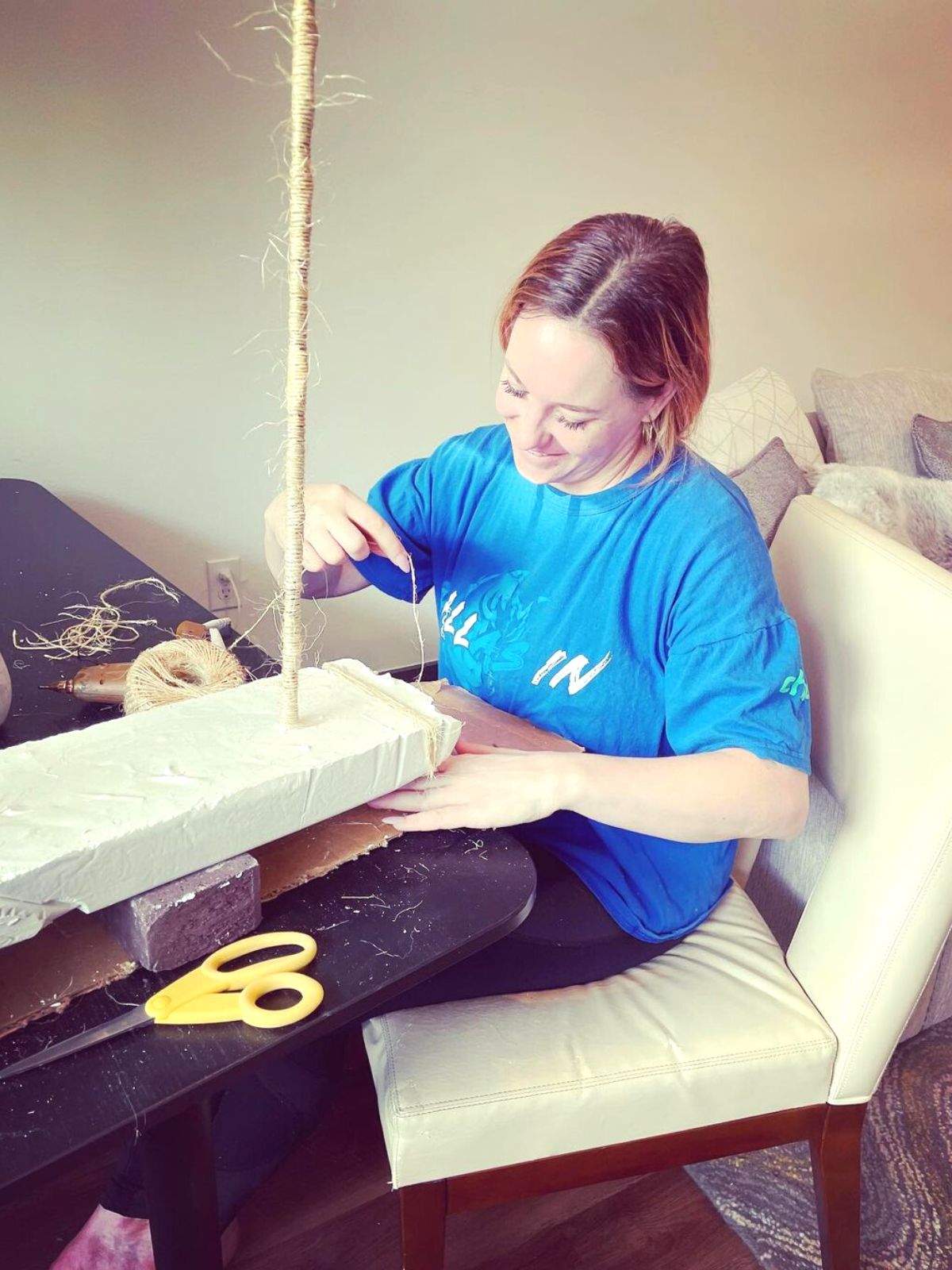 5 Things About Symposium
5 Things that Symposium made me appreciate this time around .. (and to be honest, EVERY TIME I attend there are always different takeaways but this is specific to 2022 Roots)
1- Time with my family. You all know Charles, Momma Kim, and Marcella my floral family: you know who you are & all of my friends! This year with loads of responsibilities and 10 days to hold these people close I feel even more connected than before going.
2- Comfortable walking shoes. I, and so many that I know, have prided ourselves on the numerous cute little ditties we bring for every outfit but this year some of those beauties never saw the light of day. Maybe save them for next year.
3- The blessings are the opportunities I was given & the permission that I granted to myself to take charge and grab this design life by the horns! The main Roots entrance I titled "Conversation" with the abundance of Curly Willow and moss to depict the way trees and roots connect. In the Teleflora Education Specialists stage presentation "Pulse" we all projected our views of florals and how they play an important role in our lives. Competitor and winner of the Americas Cup Competition. The appearance and involvement with my new tool company @merakifloraltools and the book release and signing party for my two titles Perishable Poetics & Endless Florescence.
4- The many many volunteers that assisted in all of these projects and celebrations. We are stronger together and this industry is built on the shoulders of people before us who did and continue to do the very same thing.
5- To, again and again, realize the gain of this industry and AIFD. A place and an organization that has changed my life so much and continues to do so.