Katie Laura Ashton
shares her creations and builds connections through her illustrations. With her work, she is bringing a sense of community and laughter to the industry, particularly for the florists who work on their own.
An Interview with Katie Laura Ashton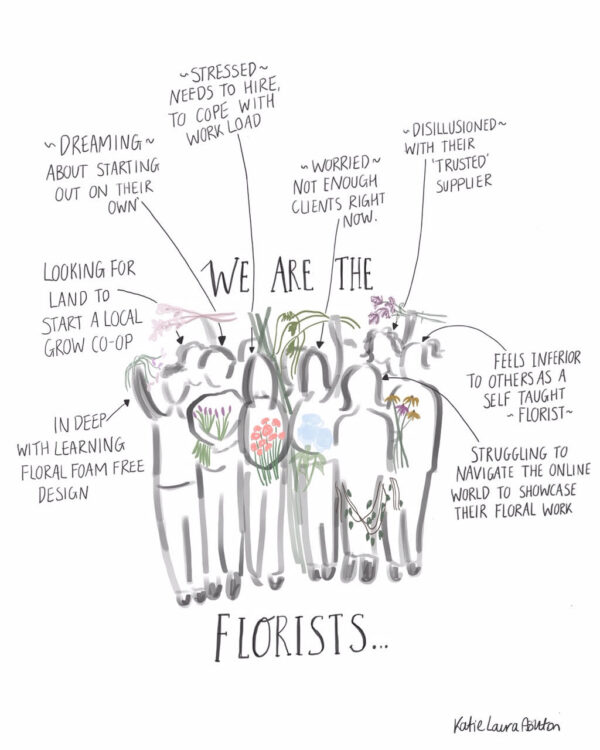 First of all, tell a little bit more about you personally. What would be the description of your current role as a florist/ illustrator?
Right now I'm illustrating florist life more than actually working with flowers. Life is funny, it takes you on unexpected detours. So currently I'm drawing stories about being a florist which I post on my Instagram because I just can't help myself! I know the ins and outs of florist life well and I like to bring a sense of community and laughter to the industry particularly for the florists who work on their own. And last autumn I started drawing florist portraits with their favourite flowers and other things like the snack food that gets them through the busy days. This was an amazing challenging project and I'm about to do another round of commissions for these. Honestly this is just the tip of the iceberg too, I have many ideas on how to serve my creative florist community.
What made you start creating your witty florist illustrations with a focus on women?
My love for drawing and telling stories and being a woman myself. I have deep empathy for women in the floral industry. There's just so much happening and so many stories to tell from my own and everyone elses experiences. How can I not?
How important is it for women to lift each other up and what does that mean to you?

It's essential and it's about bringing women together for support and friendship. I'm a real believer in the community, especially since we've been taught by society to be in competition with each other. Specifically, to the floral industry, this means sharing industry know how's, new suppliers, new techniques particularly eco-friendly mechanics and helping friends with heavy workloads and client referral systems. I think all these things strengthen the industry.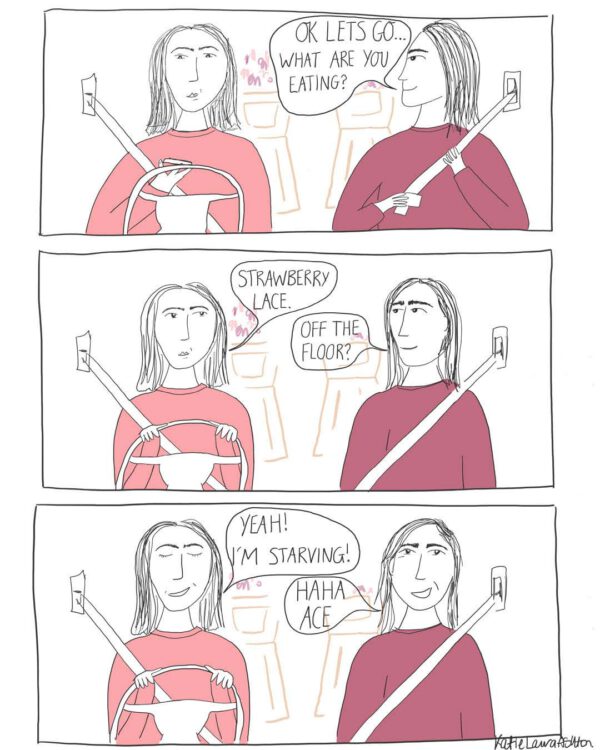 I think florists with their creative streaks & hearts just want to do amazing work, do work they love and keep this industry thriving.. how do we do that? ... all of the above. And I don't think I could be happier when I'm hanging out, working with my female florist mates. Why work really hard all on your own when you can work your arse with your friends. No florist is an island.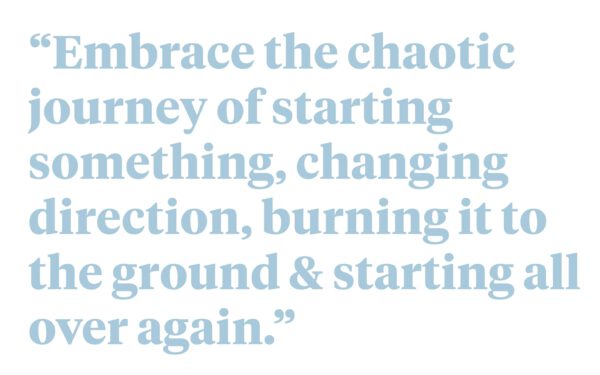 What is the best advice you've gotten as an artist or the most important thing you've learned?
Stop hesitating. There's no perfect time to begin. Life is messy so is art. Flowers come from dirt, get your hands dirty. Embrace the chaotic journey of starting something, changing direction, burning it to the ground & starting all over again. You're gonna learn and change so much. It's all just life. You're already living, start now, make your art. What a gift. (A note to my past self).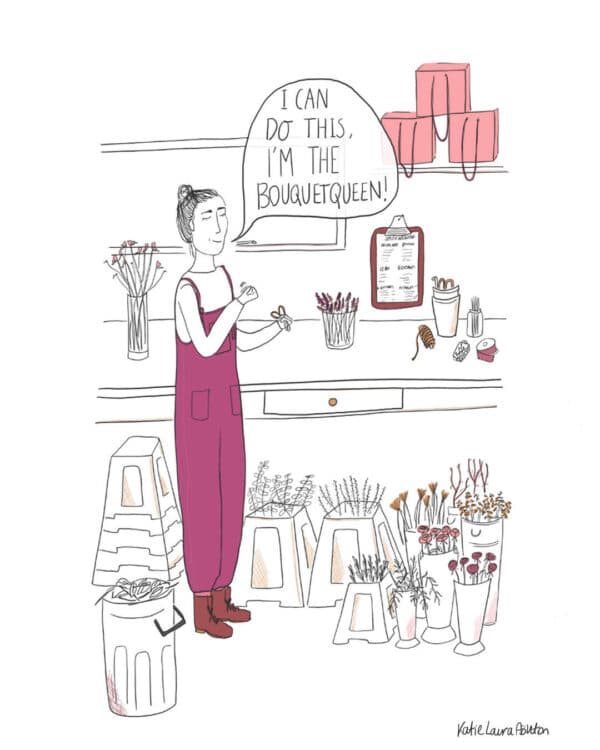 Your work is particularly feminine and often depicts women. Do you find art a helpful platform to spread the ideas of women empowerment?
Definitely. Especially in the florist industry which is predominantly female. I could draw beautiful flowers over & over till my hearts content and just put more stories in my captions. But I'm hooked on drawing women in my art stories even though drawing people is not my strength. But I like the literalism, the nitty gritty of it all and love that fellow women can see themselves in the drawings. I think that's important.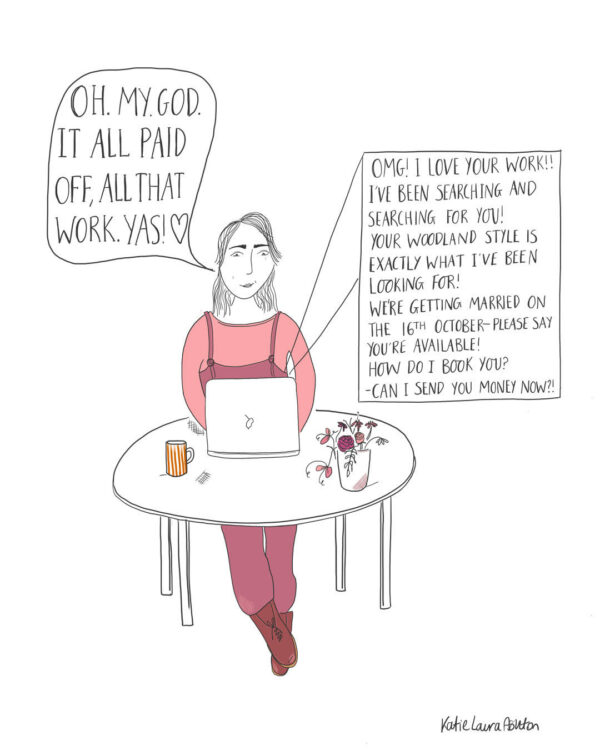 Would you like your own personalized florist drawing?
Sign up here for the florist portrait waitlist.
Go to
Katie laura Ashton's Instagram
to view more of her work.