The business guru, Peter Drucker said, "Business has only two functions – marketing and innovation". Even if you come up with the greatest product and/or service, they will be of no benefit if they are unknown to your market. You could either wait for people to discover it, which rarely happens, or you can make your products and services through marketing. Marketing is a process of promoting products or services through different platforms in both offline and online modes. Marketing is a key element that is used to derive a positive impact by communicating products, services, and their benefits to a potential consumer.
Floral Industry Marketing
We all love flowers and admire them for their beauty, but very few of us know that they have mental health benefits attached to them. In times like these, flowers are not a luxury but a necessity to have in our homes to eradicate the negativity around us and to bring us joy and reduce stress. Flowers and stress cannot live together.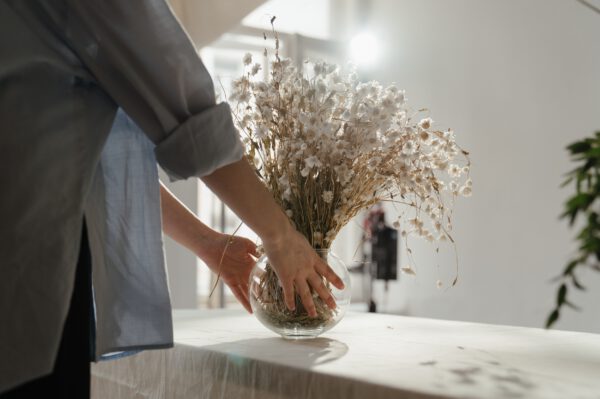 We Are Living in a Disruptive Era
For so long, the floricultural industry has tended to ignore marketing their products, and they are still ignoring it. How can we help the business? How can we help the end consumers? Companies in other sectors have marketing budgets and campaign plans for the entire year. It is been historically proven that companies who do not shrink their marketing budgets during a crisis, emerge as the biggest winners. The traditional form of marketing is expensive, and not everyone can do that when times are tough. We are living in a disruptive era, technology disruptions, disruption of business models, and disruptions in marketing. In the last decade, online marking became the norm and social media platforms are influencing buying behaviors. Creating advertisements on Google and Facebook is relatively cheap now, as all internet marketing platforms have reduced their prices. We can now reach more people at a comparatively lower price. This is the time for the floricultural industry stakeholders to come together and invest in online and offline marketing.
Marketing Campaigns for the Floral Industry
In the year 1993, the California Milk Processor Board and their advertising agency, Goodby, Silverstein & Partners, created the "Got Milk?" advertising campaign which was received with great popularity and success. From film and television actors to sports personalities, all became a part of this campaign. More than a hundred celebrities promoted the "GOT MILK?" campaign. Elton John, Jessica Alba, Angelina Jolie, Andre Agassi, and Muhammed Ali are amongst them. This had a huge impact on people and revolutionized the Milk industry.
Time to Get Our Message Right
When things are difficult and challenging, it is crucial that we get our message right in order to persuade the consumer to make a conscious decision to buy and send more flowers. Marketing and promotions can work for the floral industry if we all work together on the marketing and promotion of flowers. Written in collaboration with Shabista Kahn & Sahid Nahim of
New Bloom Solutions
.