Haiku in Bloom
This year the Chrysanthemum Festival 'Kiku Matsuri' in Hasselt Japanese Garden has the theme: 'Haiku in Bloom'. Haikus are kind of poems and were engraved in beautiful stones. And we as designers, students from the masterclass of Tom de Houwer, Bloom Up, got to design for this special occasion. This is the Haiku that was given to me, and of which my design has developed and was created.(In the original Flemish text the Haiku is following the 5/7/5 rule):
"Also the pearl divers Yet, have more love for the land. The peach blossoms."
Symbolic Contrasts in My Chrysanthemum Design
The story is that female pearl divers dive in to look for pearls, to support their men. For nearly two thousand years, Japanese women living in coastal fishing villages made a remarkable livelihood hunting the ocean for oysters and abalone, a sea snail that produces pearls. The hard and dangerous work they do, makes them long for the land where the peach trees are in full bloom. When the blossoms arrive, it's party time. Everyone wants to be close to the blossoms. Peach blossoms represent a celebration. Just like finding a pearl.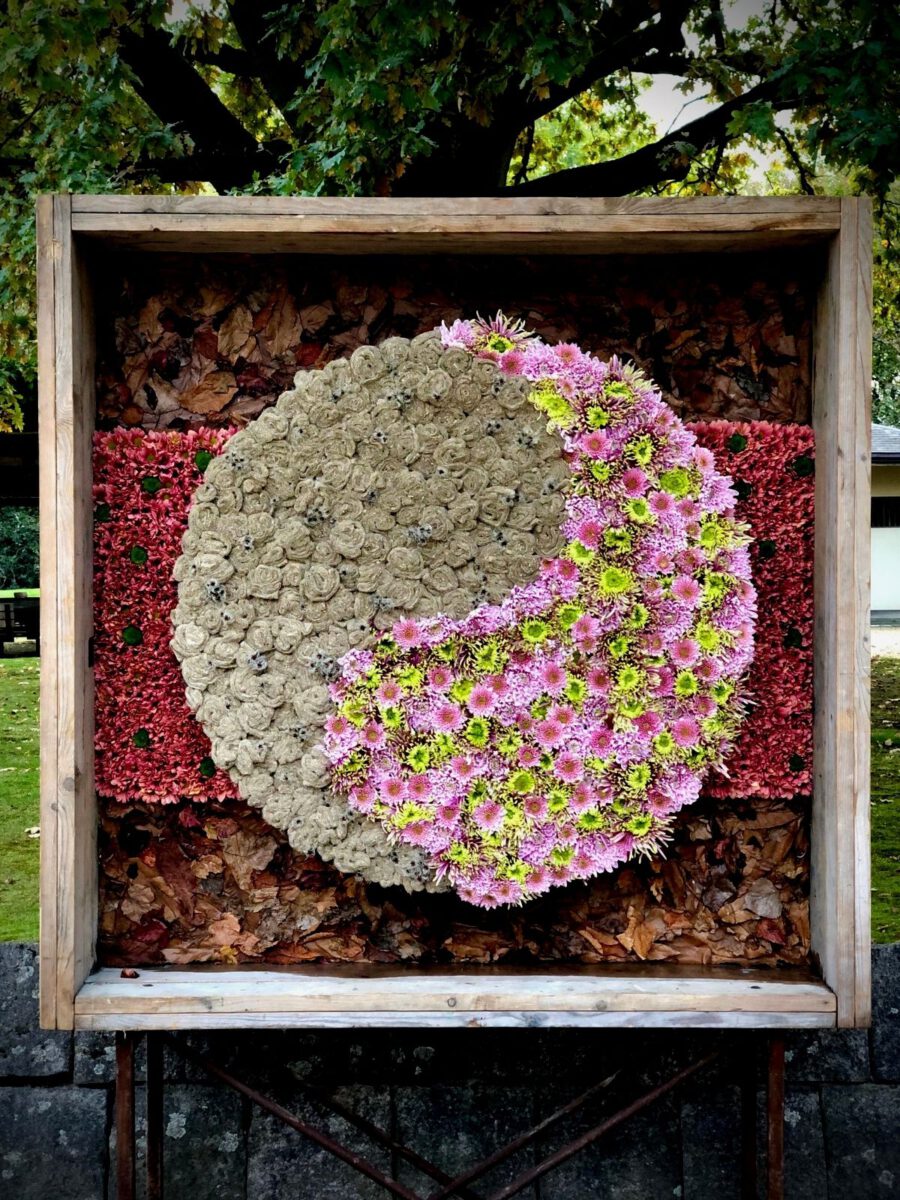 The autumn leaves of the background represent the chaotic world we live in, but also symbolize transience, referring to autumn, the season that has just arrived. The small grand salmon chrysanthemums in the background refer to the other blossoms. The large circle that catches the eye with its large chrysanthemums aurora and balthazar in yin-yang shape, depicts the blossoming peach trees and thus the party, but immediately contrasts the hard work.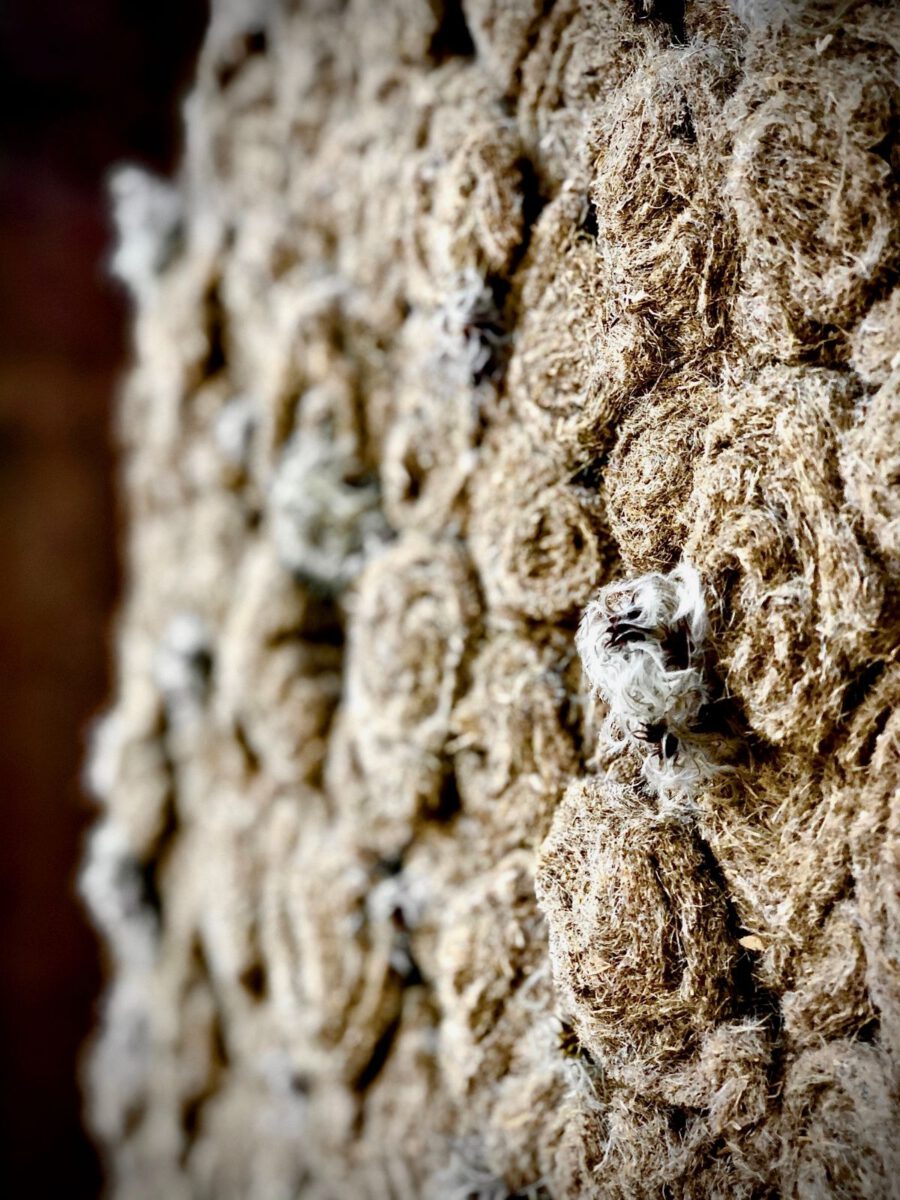 The festive element is emphasized by the choice of the chrysanthemums with their curly leaves. And in the end, the party is not a reward after hard work: the pearl. And so this is how it all came together: "My Chrysanthemum Design"