Autumn and the Woods
With nature in mind, I created this design with
chrysanthemums Pina Colada
from Dutch grower
Sensation
. All flowers are part of nature and I believe that autumn and the natural beauty of the woods are a perfect combination for a fairytale.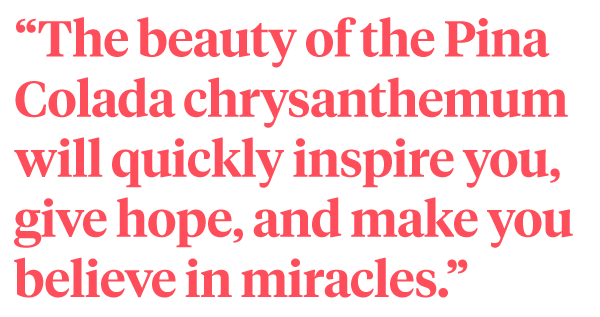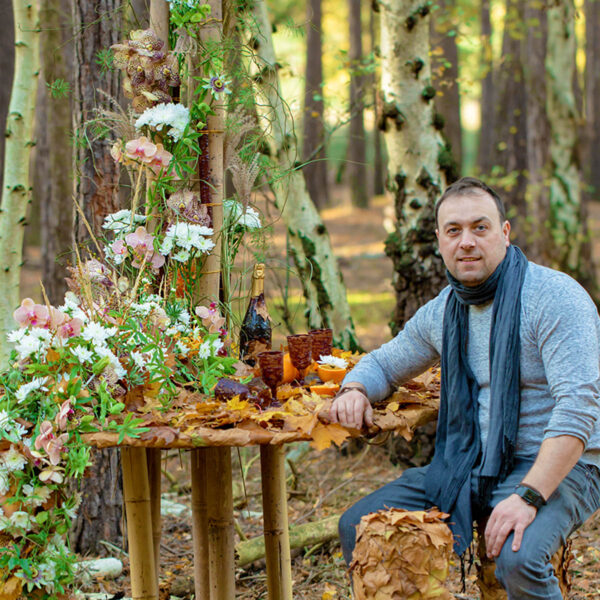 A Magical Scenery
My fairytale table design is taking us into a magical scenery. Although nature is bare,
Pina Colada chrysanthemum
alongside the delicacy of cymbidium presents us with a feeling of peace, life, purity, and elegance. This could be a perfect design to help us celebrate love, life, and health.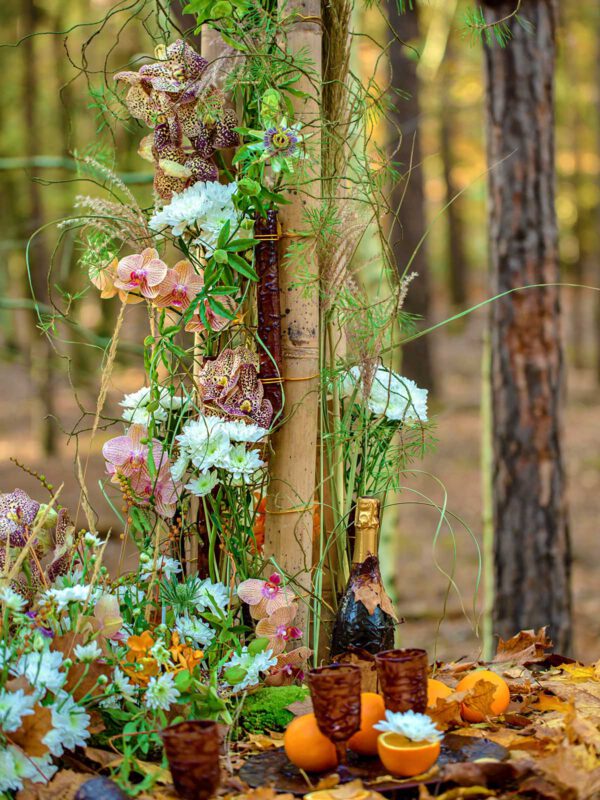 The beauty of the Pina Colada chrysanthemum will quickly inspire you, give hope, and make you believe in miracles.